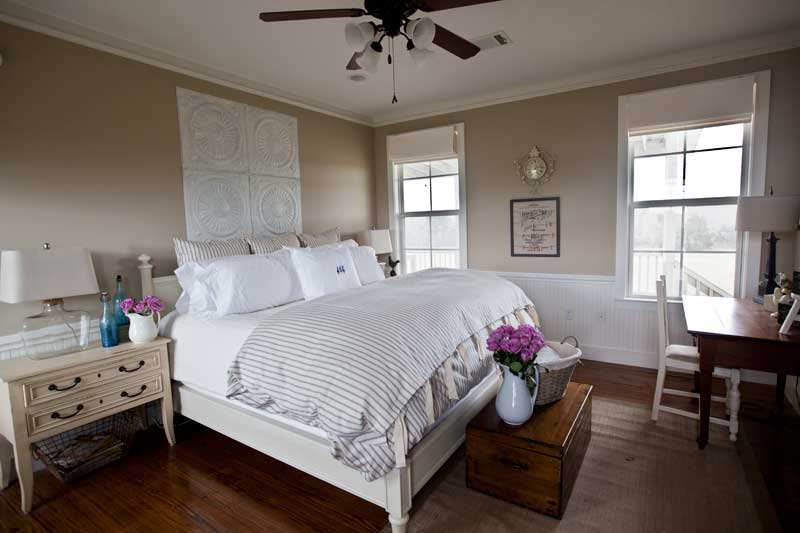 Every room  needs a focal point. It's that place your eye goes in a room to rest. This was my problem with the ceiling tiles used above my bed. I like the size of the tiles. They are appropriate for the large size of the king bed, but they had no focal point. Your eye just wanders around the tile looking for a pace to focus or rest, but there really wasn't one. That meant the tiles looked 'off' to me.
I decided to add a mirror to the center of the tiles.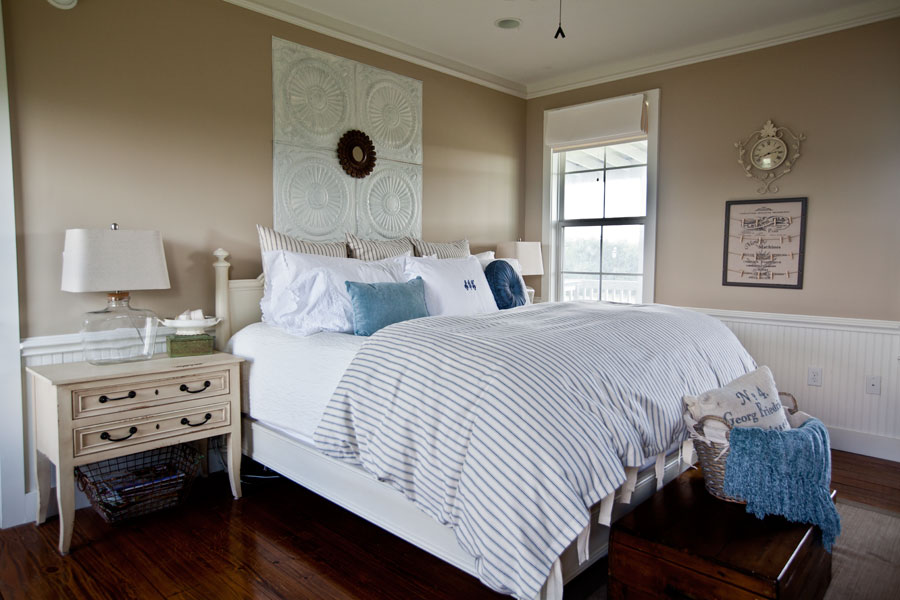 As soon as I added it, I realized it wasn't right. I asked for ideas on FB, and got a ton!! I had planned to paint the mirror, but someone suggested trying a larger one, and so I did.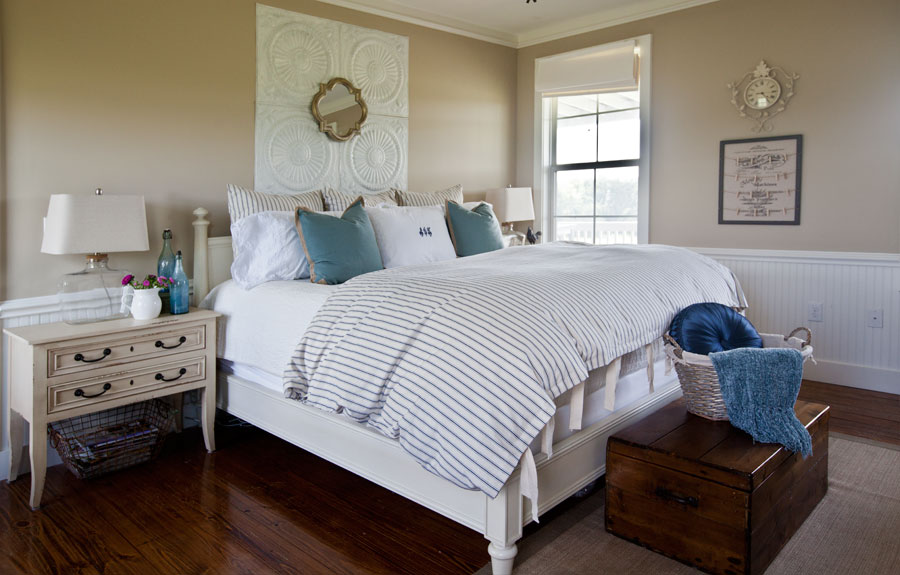 I also made some changes to the pillows, so that there were two pillows on the bed that match.  I like the silver on the mirror, and the fact that it is larger than the old one. This gives what I would call a good focal point.
So what did I do with the little mirror? I actually really liked it so I moved it here. Below is the before.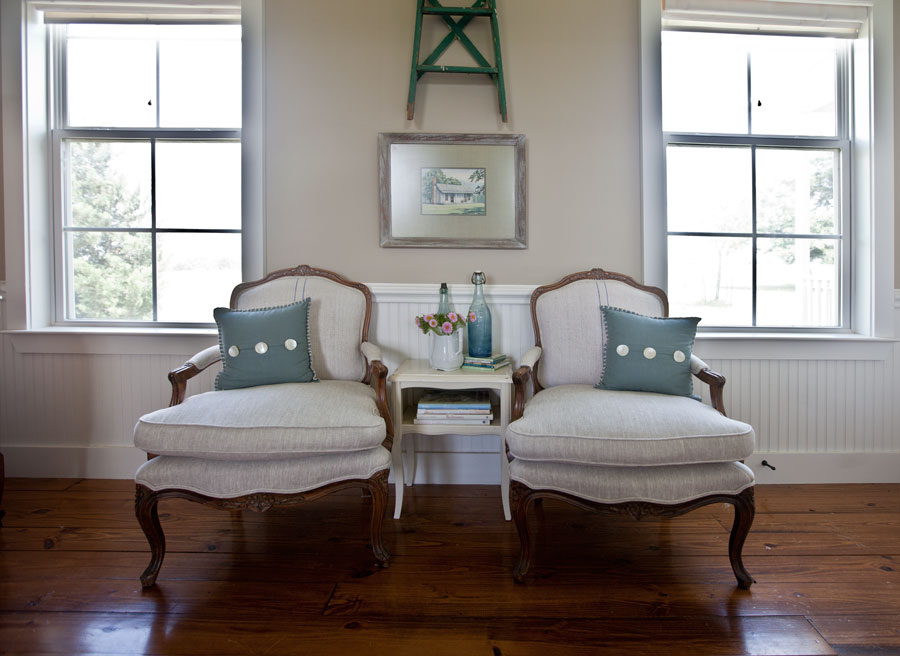 And here is the after. I also painted the little mirror, and removed the ladder from the wall. The ladder worked when I had some more rustic chairs here, but doesn't go well with the French chairs.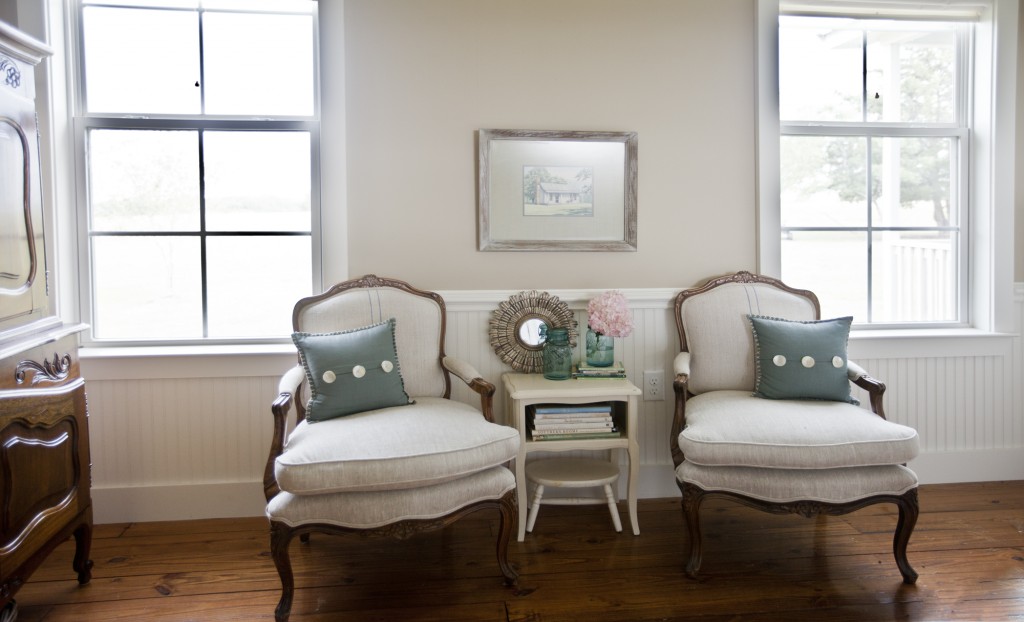 And so here are my 'take aways'.
1. Check to see what your focal point is in each room. Where is your eye drawn?  Is that where you want visitors to look? If not change out your focal point for something else.
2. If at first you don't succeed…try, try again. That's right, I change things around all of the time. I rarely get it the way I want with the first try. If you aren't happy with the way a room looks, keep at it until you are happy with it.
3. Ask for help. I get great advice from friends all of the time. If you have a decorating question, send it to me, and I'll put it on my facebook page for readers to answer for you.