This post is sponsored by Calico.
Peggy and I have been friends since long before I started a blog. In fact, she (kinda) insisted I start a blog. She read my blog before anyone else did. Just like me, she had a Tuscan phase. Didn't we all? She and I both had bought red ottomans. She cheered me on as I made linen slipcovers for my home. I thought she liked the red in her home, but she too, longed for a neutral home. Peggy doesn't sew, so she had to change out her red furniture slowly.
And so, her ottoman stayed red. A few months ago, she had changed out all of the other furniture in the room, removing everything red, except the ottoman. I knew then, what I had to do. I offered to make the slipcover for her. I thought it would be fairly simple, but it turned out to be a bit more complicated.
She brought the ottoman to my house with the fabric she had selected. She had chosen the same fabric I used on my ottoman. CLICK HERE to see mine. The fabric is Himalaya in Bluewater  CLICK HERE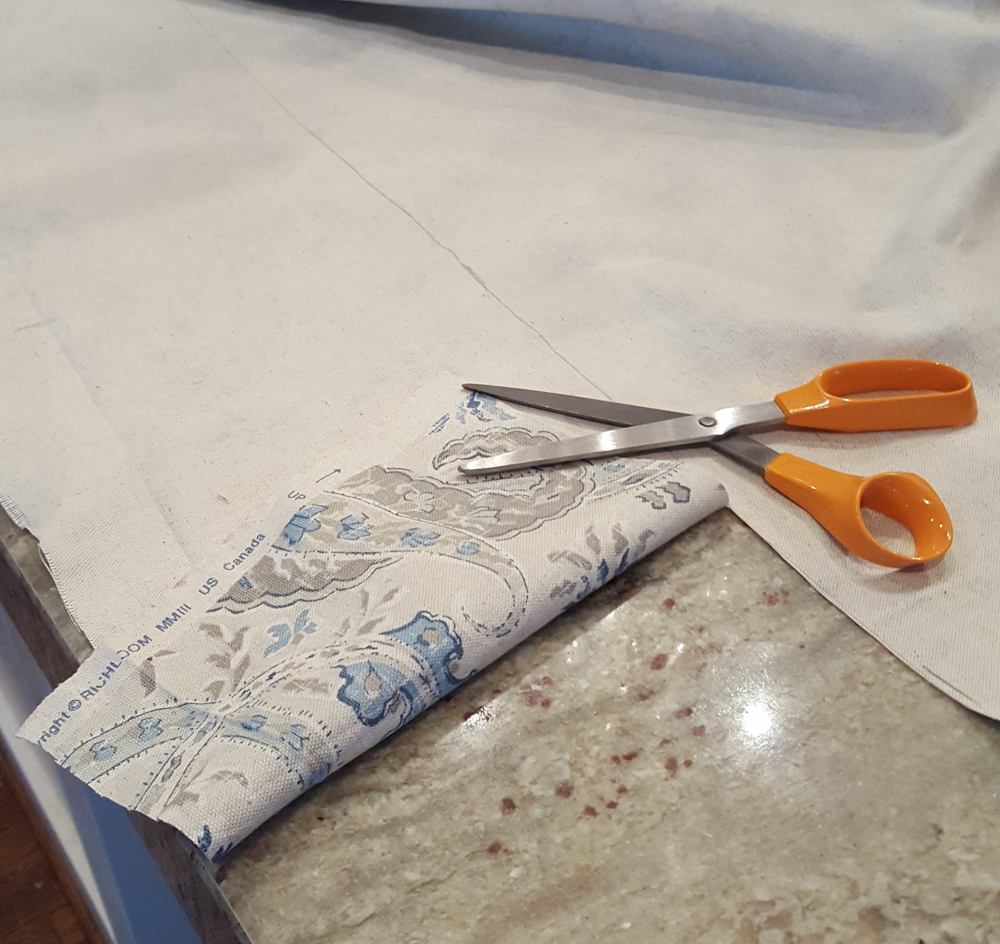 After Peggy brought her ottoman to my house, I remembered that the ottoman was wider at the top than the bottom. That meant that I couldn't make a slip-on ottoman cover. It would need to open on the corners so that it would fit snugly, and also be removable.
I had a lot on my plate and was headed out of town for basically 3 weeks. So Peggy waited.
After I got back home, I began working on Peggy's ottoman one Saturday.
Basically I cut the corners. Two of the corners, I sewed so the cover fit snugly. The other two corners I added velcro to, so the slipcover could be removed later.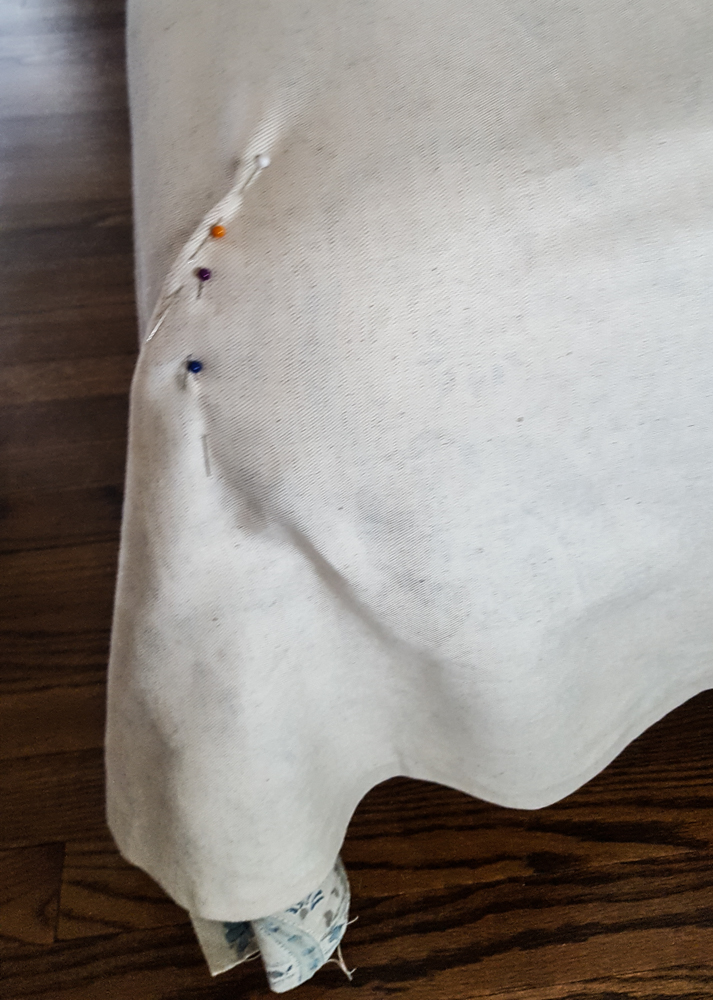 Here is a view of the corner that I added the velcro to.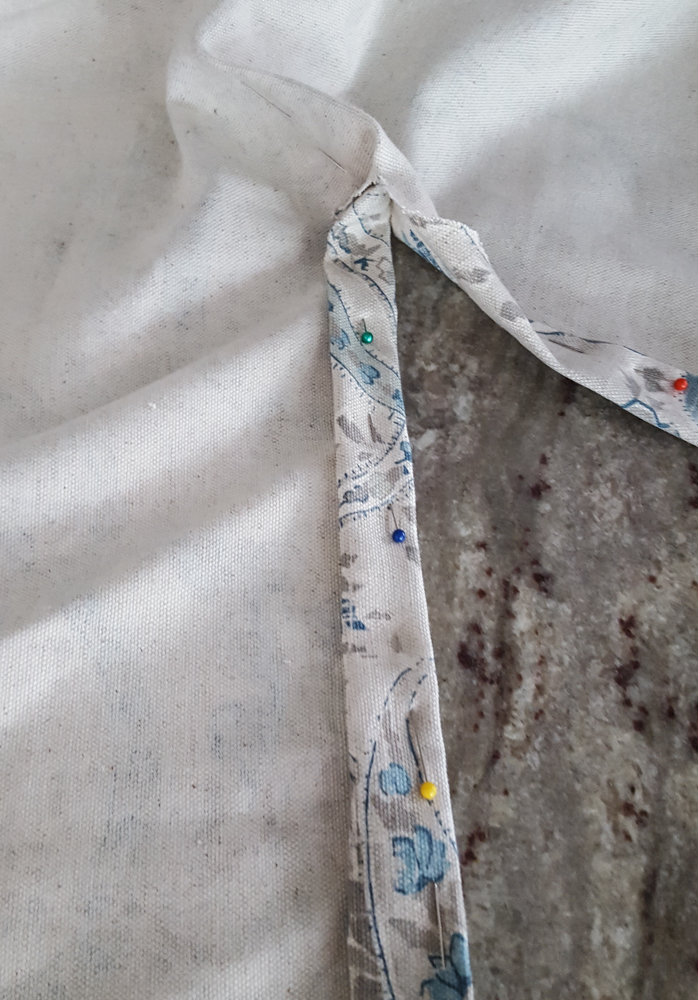 Lastly, I hemmed the slipcover all the way around the bottom.
Here is the ottoman in my home. I took photos of it before I sent it to Peggy.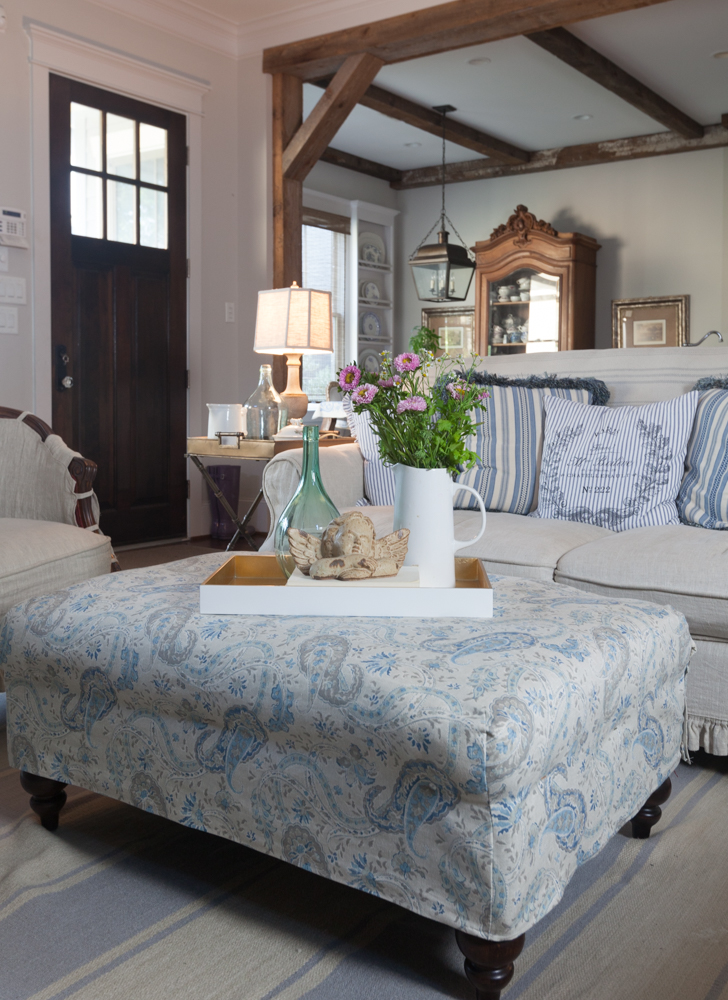 The ottoman is a nice size, and I am thinking it might be a better size for our sofa. That's something to think about for the future. As tempted as I was to keep it, I called Peggy as soon as it was finished. She's very happy to have it back, and loves the new slipcover. I so very happy she loves it, and I appreciate her patience.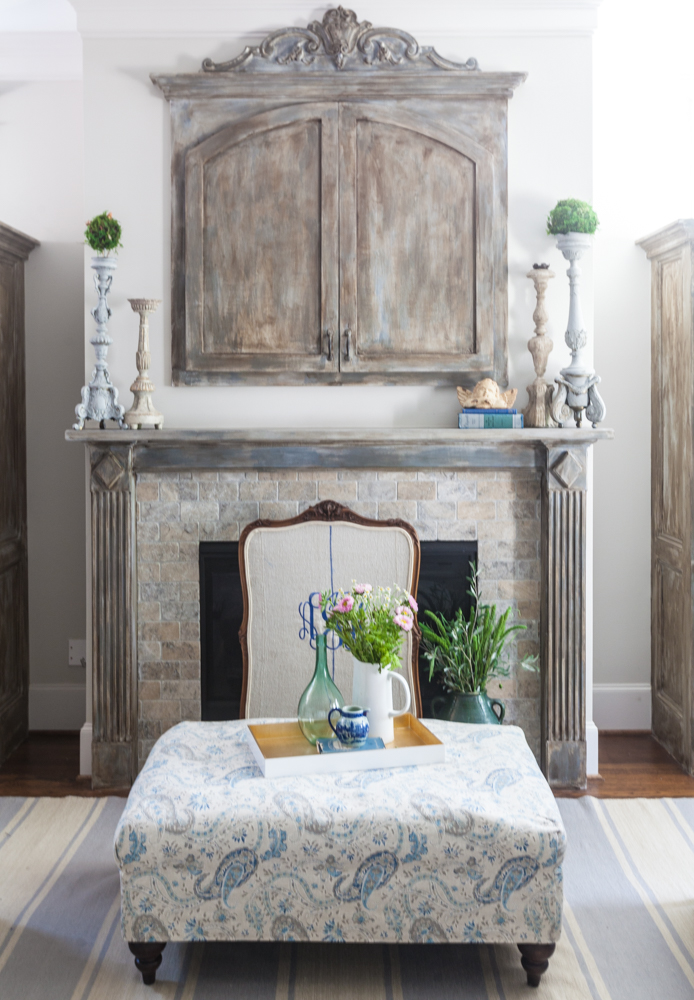 I told her it wasn't perfect, but she's fine with that. She's pretty good about loving imperfect people.