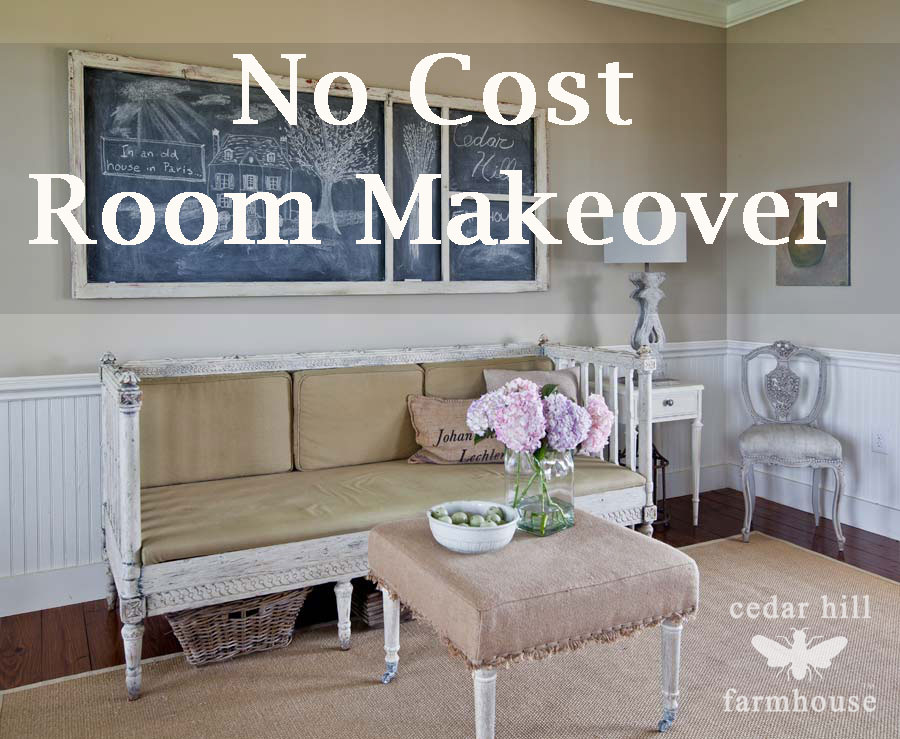 This is another no cost home makeover.
It all started with this Aidan Gray ottoman.  It was on sale, and I fell in love with it.  I ended up using it in the guest apartment below. But then I had an idea, why not move it to the farm?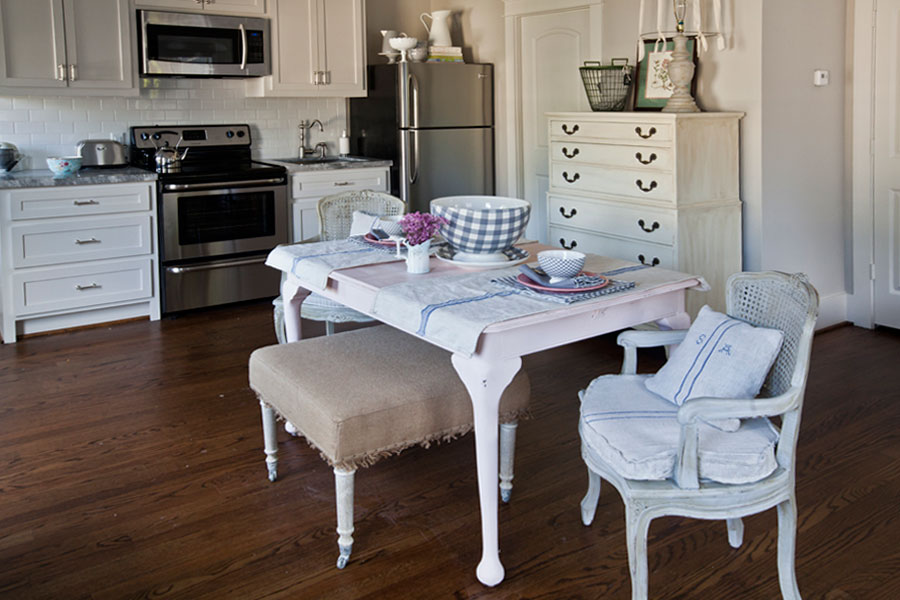 I didn't plan to use it at the farm, but knew it would be perfect with the Swedish bench.  I rearranged the furniture and swapped out a few things. Below is the before.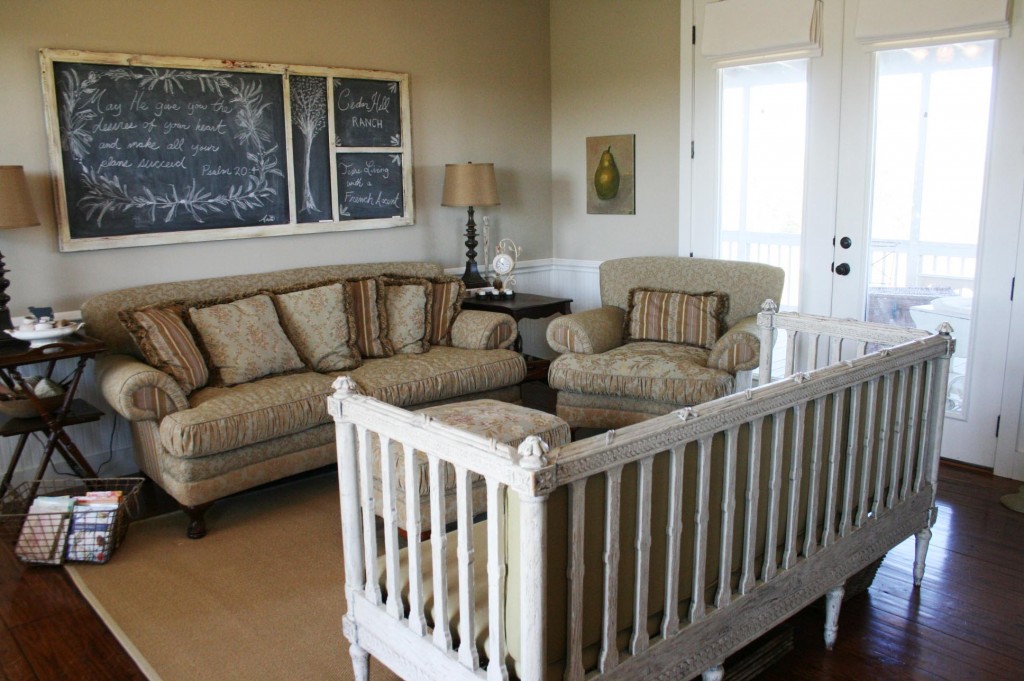 And here is the after.  The sofa is still there, I just switched it with the Swedish bench. The sofa now faces the wall.  The room looks less cluttered and more clean and fresh. The chair was really too big for the room, and blocked one of the doors. So I sold it. Just like that.
I also thought it was time to change out the drawing on the chalkboard.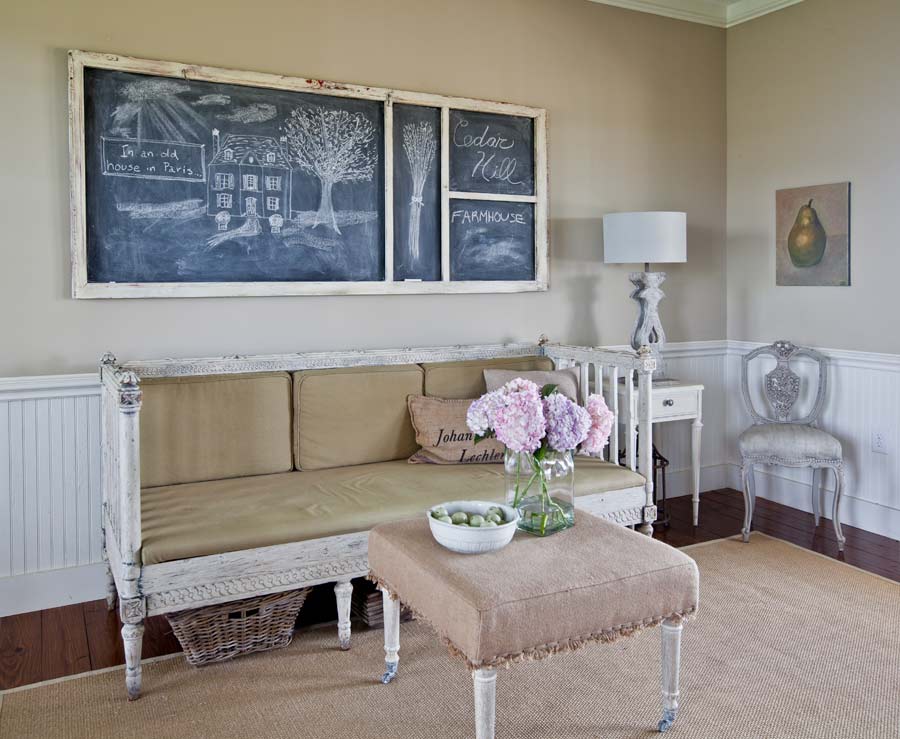 The only new purchases were the ottoman (technically I already had it.) and the white side table I found at a thrift store for $40. I had to paint it, but I think it looks great now. Since I sold the big chair and the ottoman, I made more than enough money to pay for the new things. I'm amazed at how different the room looks.
I painted the chair, fabric and all here. PAINTING FABRIC.
The lamp came from my bedroom vanity.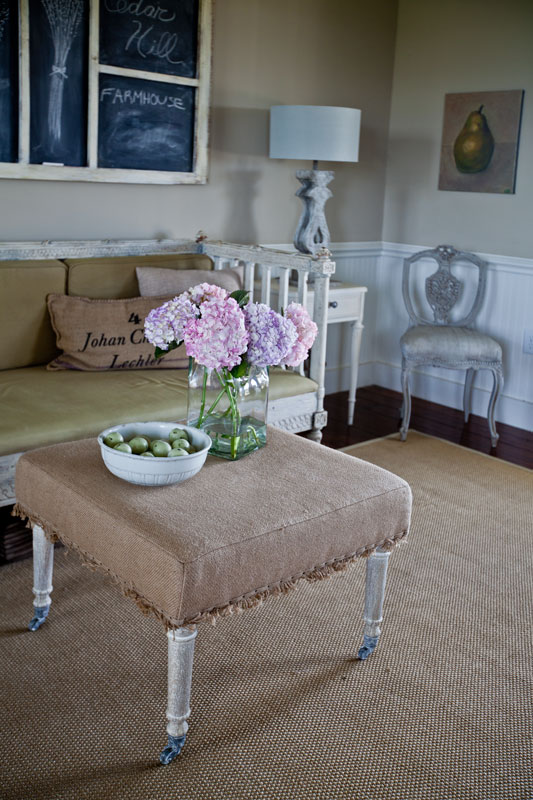 Just rearranging things can do wonders for your room. The old tables were moved to newlocations.  The table in the corner has new life, shown below.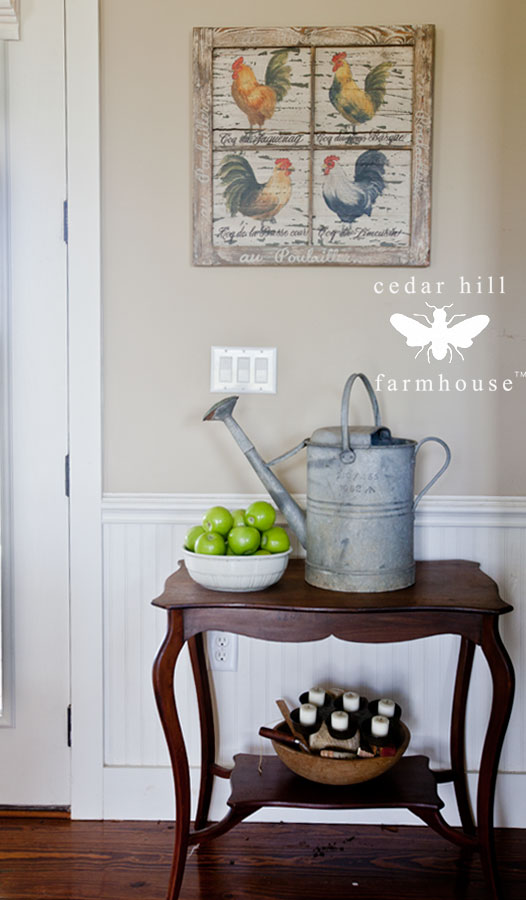 The old lamps were given to a friend. I hope she is enjoying them.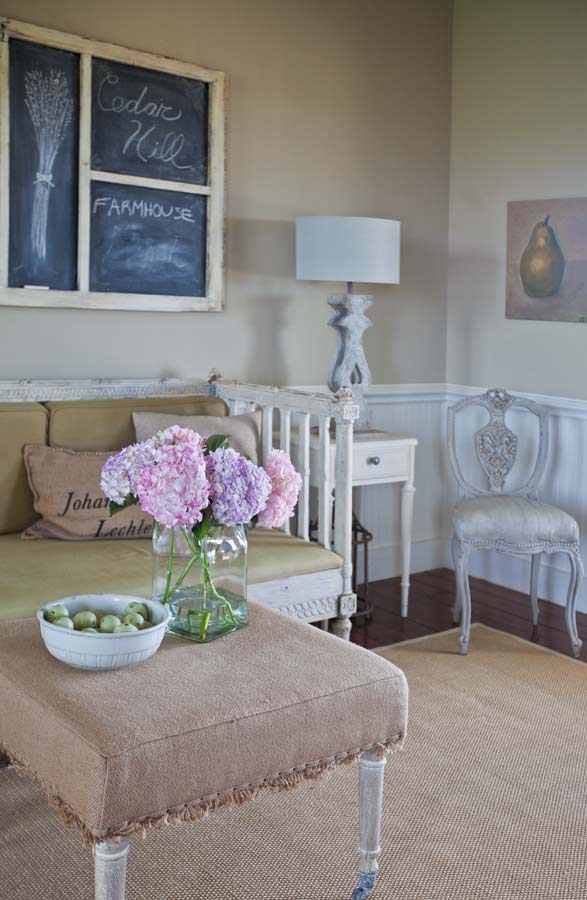 At the end of the day, the change was free, since I was able to sell the chair and ottoman to pay for the new things.
I am so happy with how the room turned out, and it was such a simple fix. I can't believe I didn't do this years ago.
So if there is a room you aren't crazy about
1. Pull everything out of the room.
2. Add in only the pieces you like.
3. Try different furniture arrangements.
4. Add things you love from other rooms.
5. Consider painting something you don't like.
6. If you end up with something that doesn't work anywhere in your house, try selling it or just giving it away.
7. With the money you make selling old furniture, see if it is enough to buy something new that you do love.
I hope that has inspired you to try something new with that room that you aren't so crazy about. Maybe it won't even cost anything.
The corner table was painted with chawk paint provided by Southern Honey. Color Mini Pearl.