Mountain House Gray Exterior Paint
I mentioned in a recent post that we were painting our house in North Carolina with gray exterior paint. CLICK HERE for the paint selections. I can't tell you how exciting it is to finally get this paint job completed.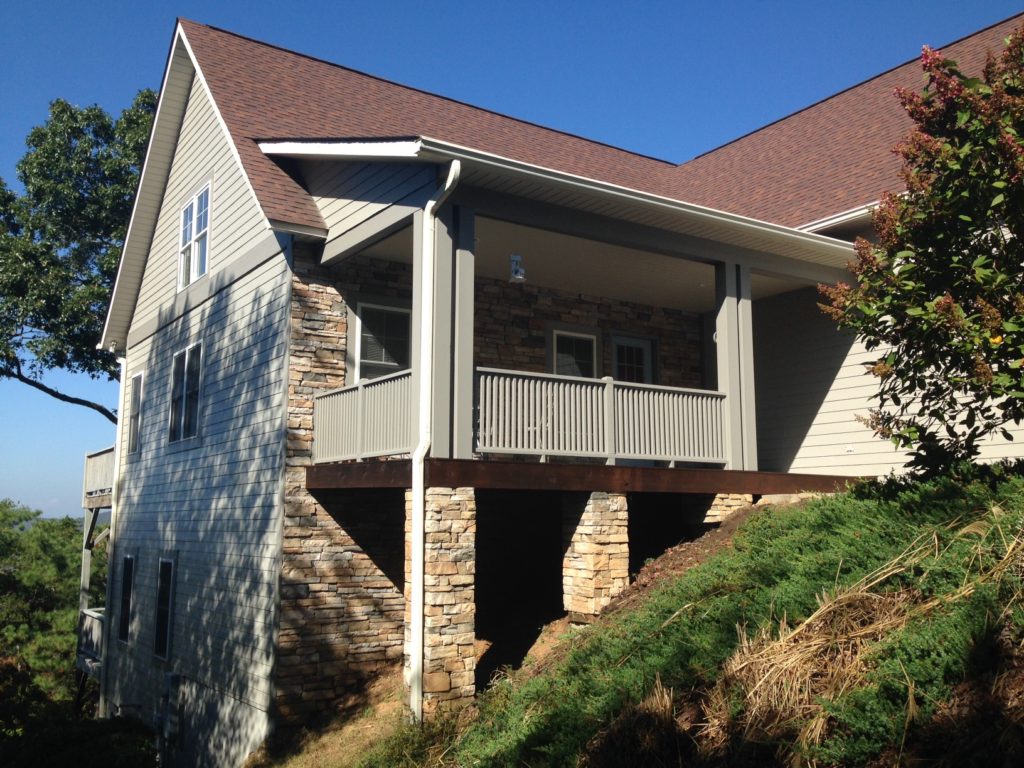 I'll give you a before photo so you can see where we started.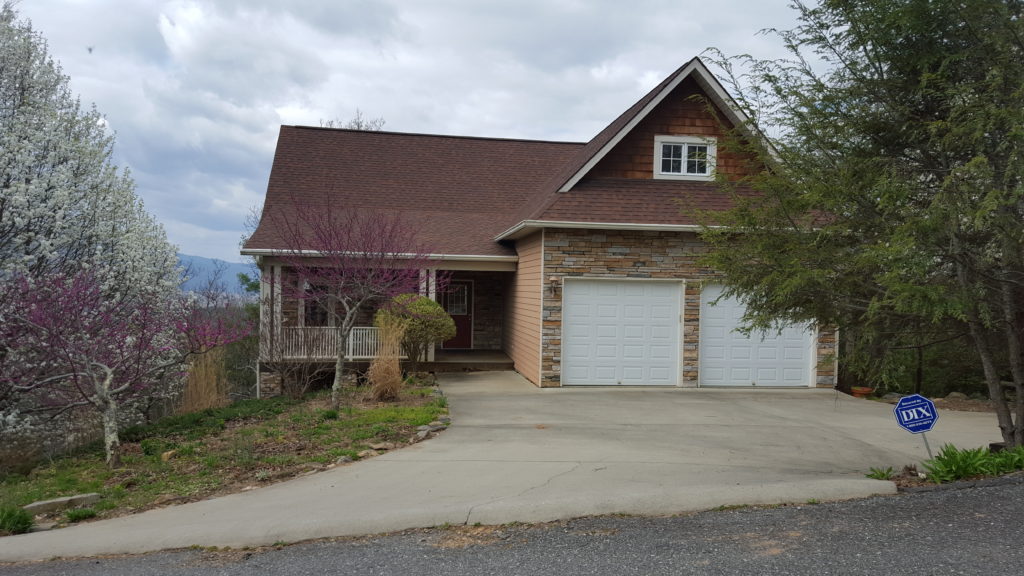 I'm not sure you can fully appreciate the color in the photo, so here's another before.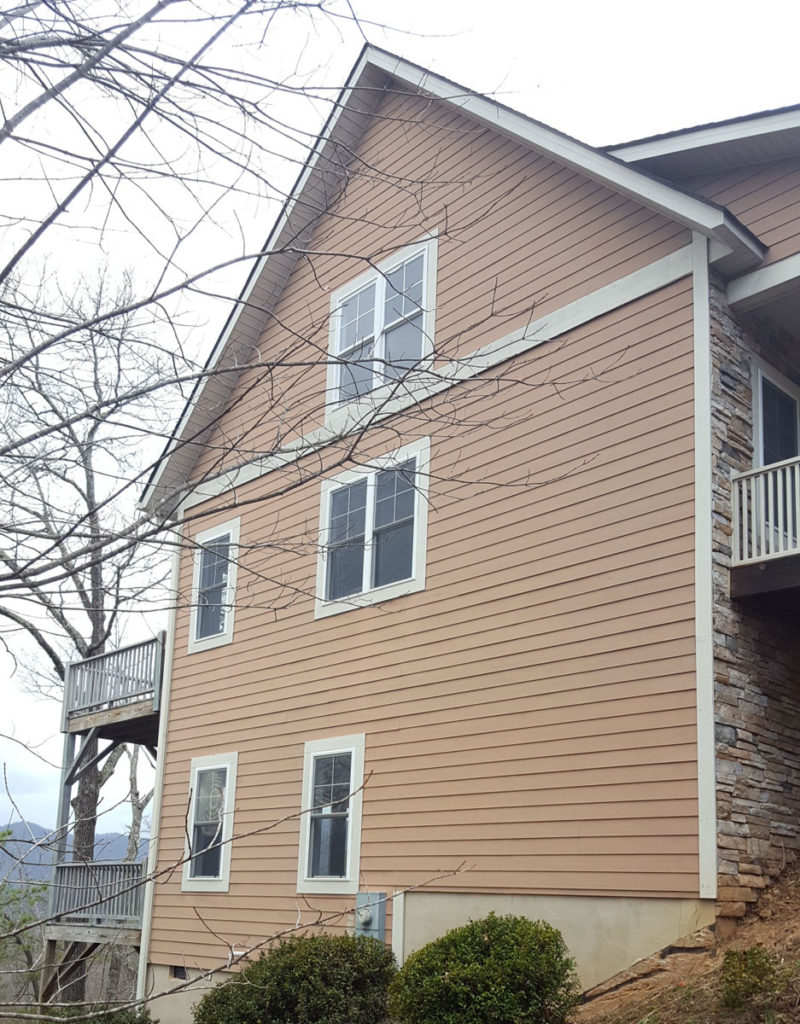 It's an orange-peach type color. I know it's perfect for some, but so not my color. It may be my least favorite paint color.
Now before you paint, I highly recommend you make sure the paint is going to going to look good on your house. I did a photoshopped mock up of the house before painting. Here it is. I knew I wouldn't be there in person when they started working. It was important that I get the color right in the beginning.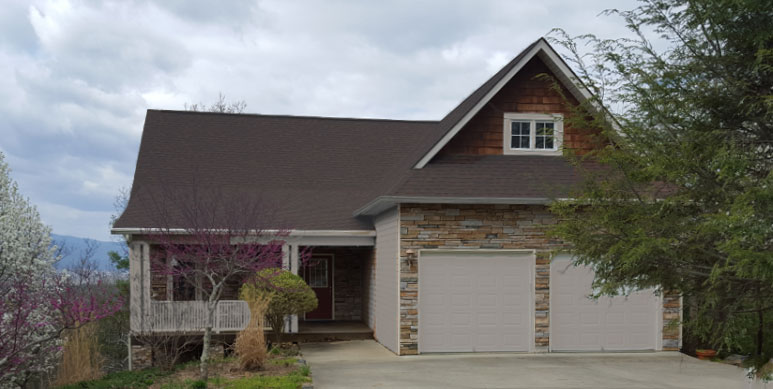 On my monitor, this paint mock-up above looks more brown than it does in person. I looked at the fan deck in person next to the stone to make sure it would be okay. I haven't seen the new paint job in person, but my contractor sent me some photos, and here they are. They used 40 ft ladders for the house. I could NOT do this job!! The gray exterior paint is so pretty.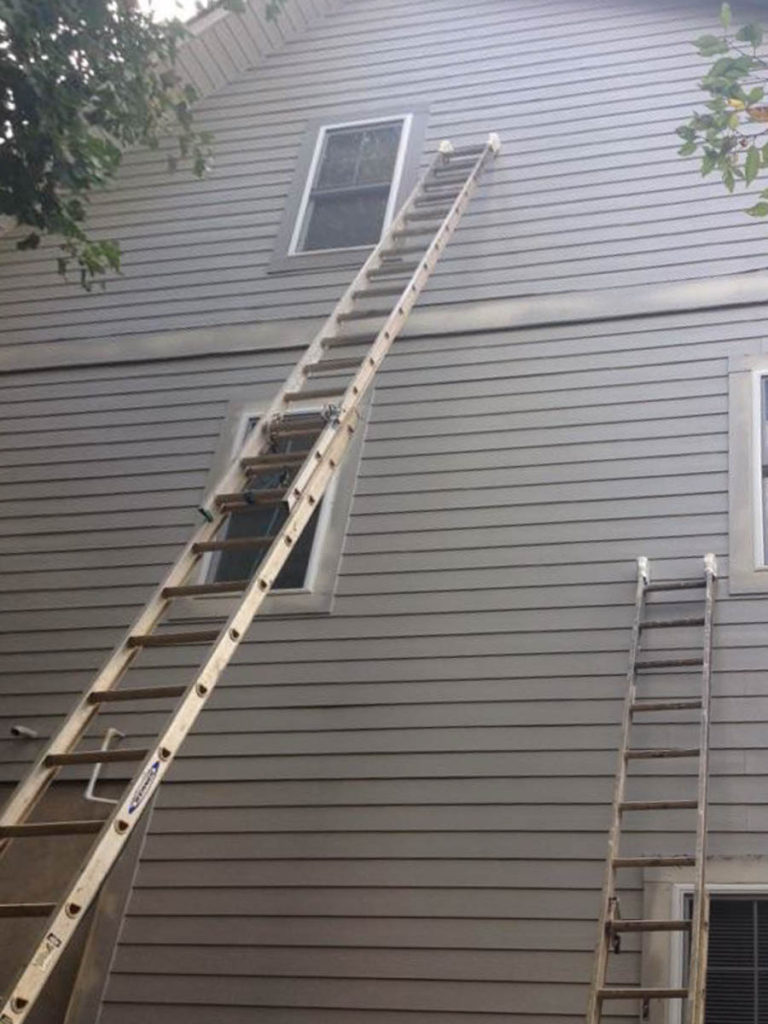 I went one shade darker for the trim. This reminds me I need to change out the light fixtures. But that will have to wait for now.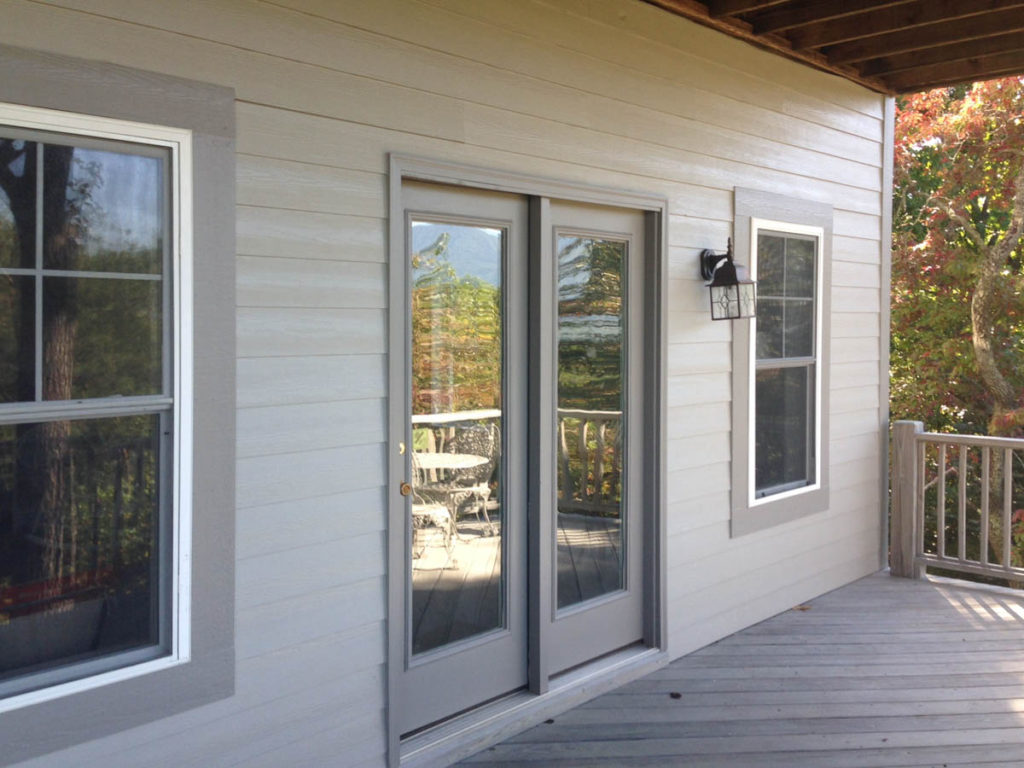 The front door was red and I wanted something different so I went with this soft blue. This also reminds me I still need to change out the curtain on the front door. As you can see, it's a burgundy.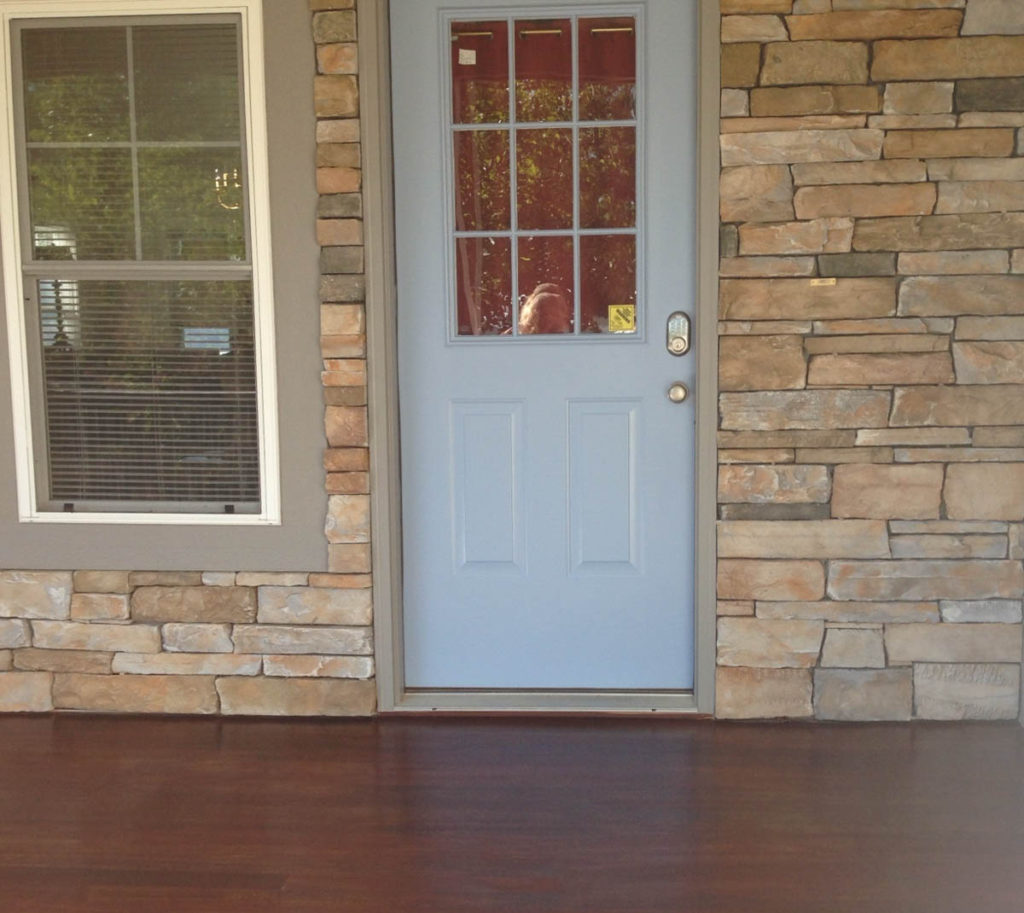 Here are some before and after photos I put together for you.
I really didn't like the white garage doors next to the stone. I think a darker color on the garage doors makes a world of difference.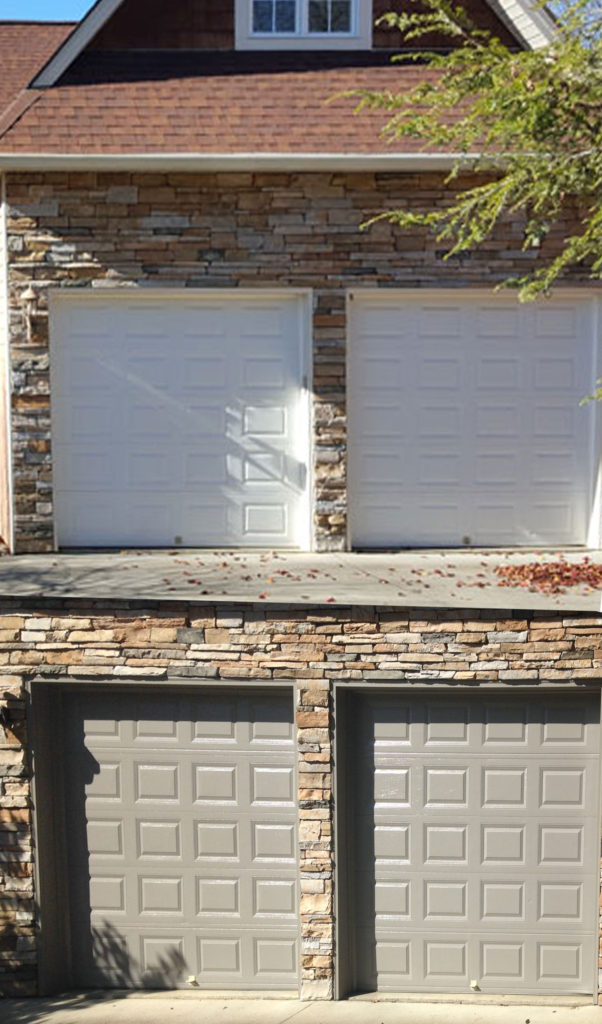 The gray looks so much better. And although some have said gray is a fad color, the new color palette is actually closer to what the craftsman style homes would have used 100 years ago.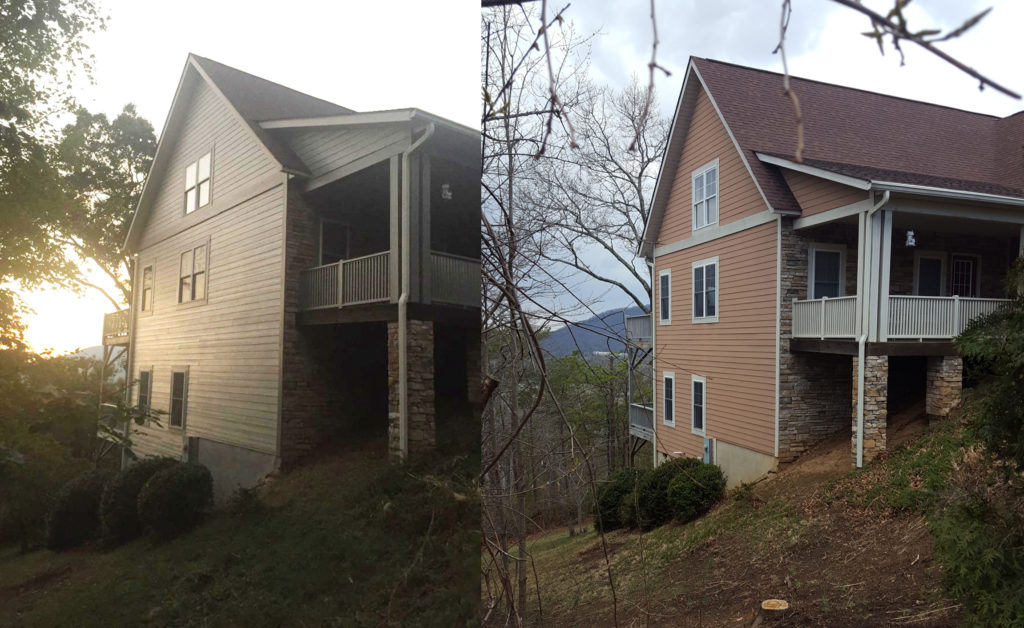 Here's a view from the front. I'll take better pictures when we visit this fall.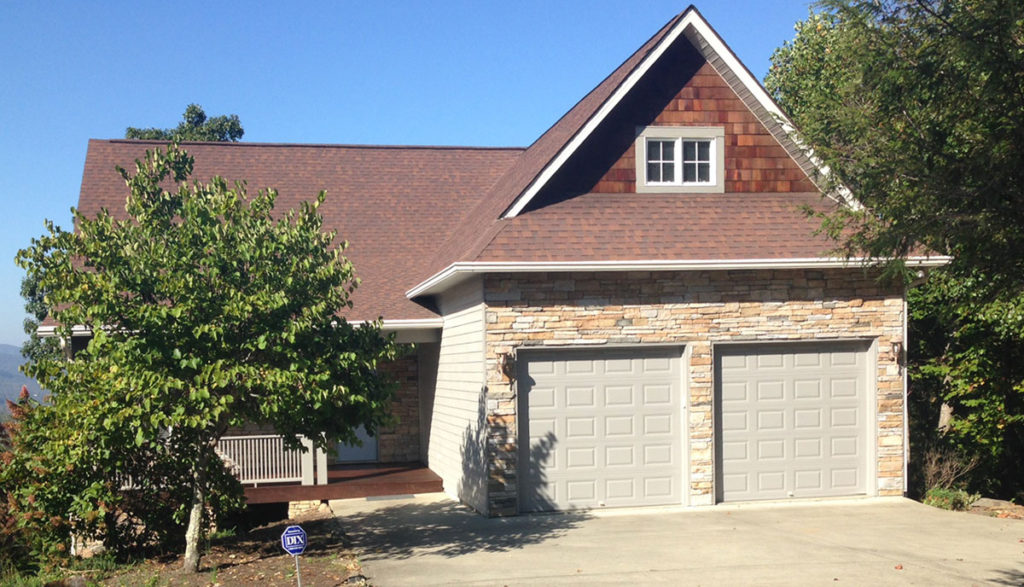 We're so much happier with the house now. I would love to change out the roof also, but it stays until we need a new one. Well do you like it better with the gray paint or the peach? And now I'm noticing that the tree on the left is blocking the front of the house. I'm going to ignore everything except the nice new paint.
The house is in Black Mountain, NC, near Asheville. It's available as a vacation rental. Find out availability, amenities, and more HERE.
Today's podcast episode is one you won't want to miss.
EPISODE 105 DECOR EVERY HOME NEEDS