Painting the Mountain House
It's time to start painting the mountain house. I'm going over our painting plans today.
If you keep up with the news, then you know that we have a Cat 3 hurricane headed our way to Houston today. It's probably not going to be a direct hit like Ike and Alicia, but they are expecting it to sit on top of us for several days and possibly produce a lot of rain and flooding. We are good on batteries, flashlights, water, food and gas. So now, it's just a matter of praying and sitting it out at this point.
So with all that going on, I thought today would be a great day to show you what's going on at the mountain house in North Carolina. Since we rent it out for vacation rentals, it's always tricky having any work done. We have to find a slot where we don't have renters in the house to do any work.
(If you want to rent it, CLICK HERE.)
The painting is scheduled for September; we're so thrilled!
The current color of the house almost kept us from buying it.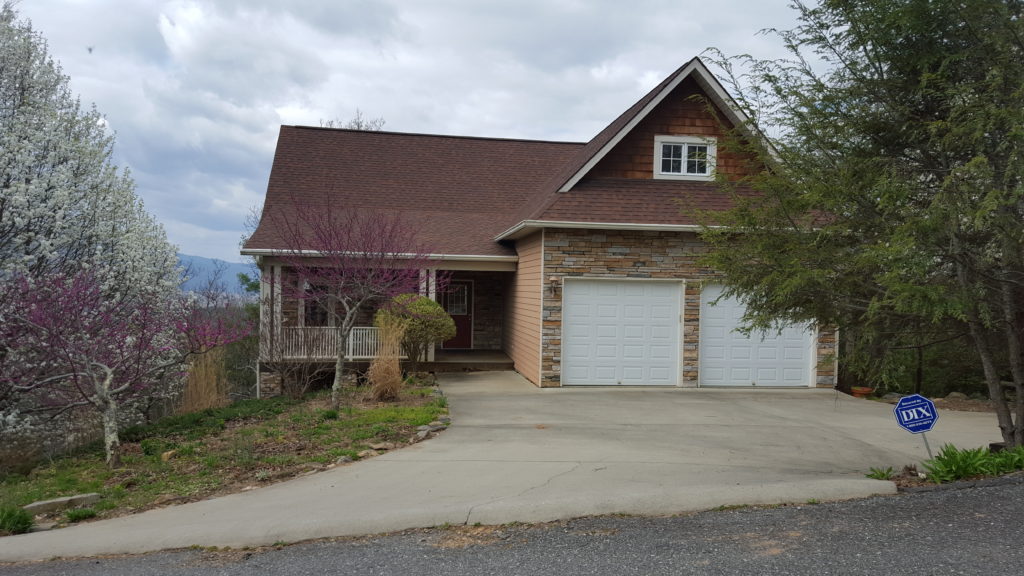 We are looking to use Sherwin Williams Dorian Gray on the siding and Dovetail on the trim.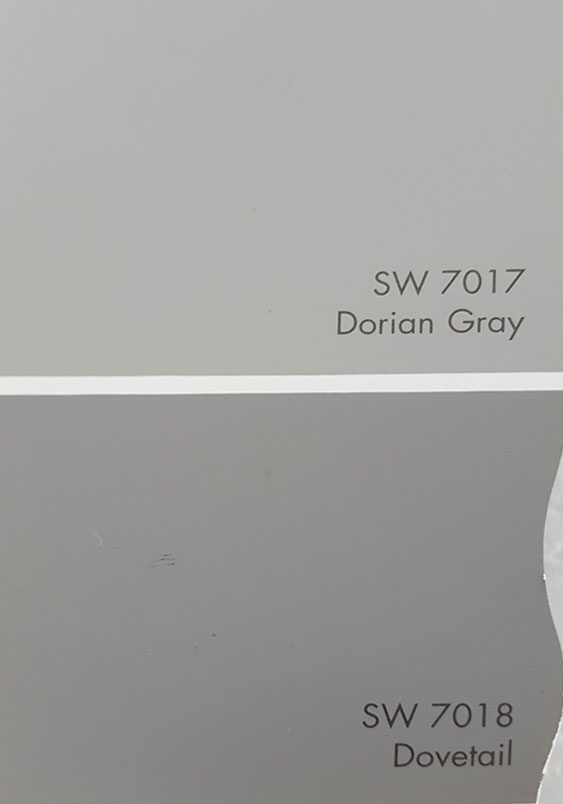 Here's a rending of what it might look like. I also changed the color of the roof, since we'll change it when the house needs a new roof. As much as I don't like the current roof color, we'll just keep it until the roof needs to be replaced. It's such a big expense.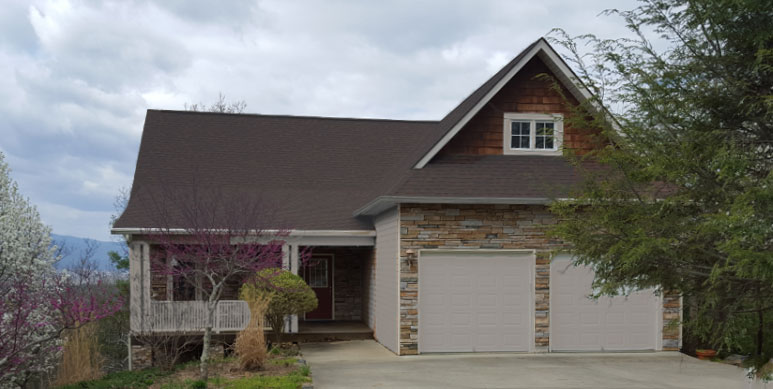 Our long-term plan is to change out the garage doors for wood, and add a trellis over the garage doors.
I saw this lovely house nearby this summer. Although this house has more of a brown color, I was inspired by the dark trim. Also note the nice gray roof color. That would be great on our house.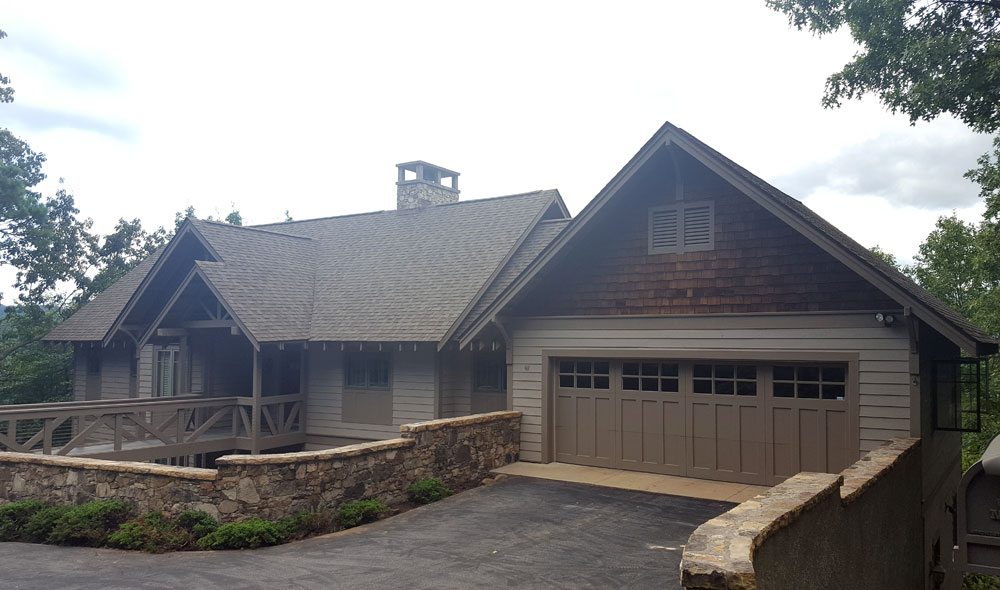 There may not be much siding on the front of our house, but there's lots on the back and the new color will have a big impact.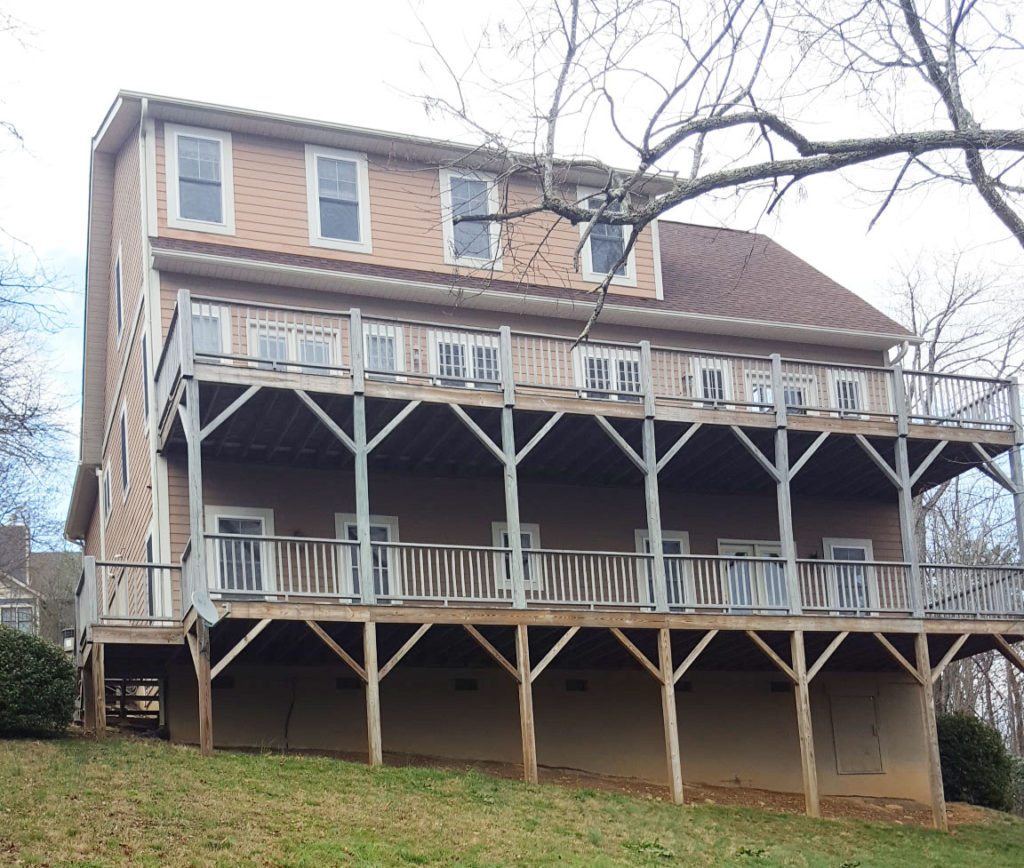 We've got a lot of work to do to the exterior and the interior, and it will be happening slowing over time. It would be easier to buy a house that was closer to my taste, but we love the views here. When people asked why we picked this house, my answer is this view from the deck.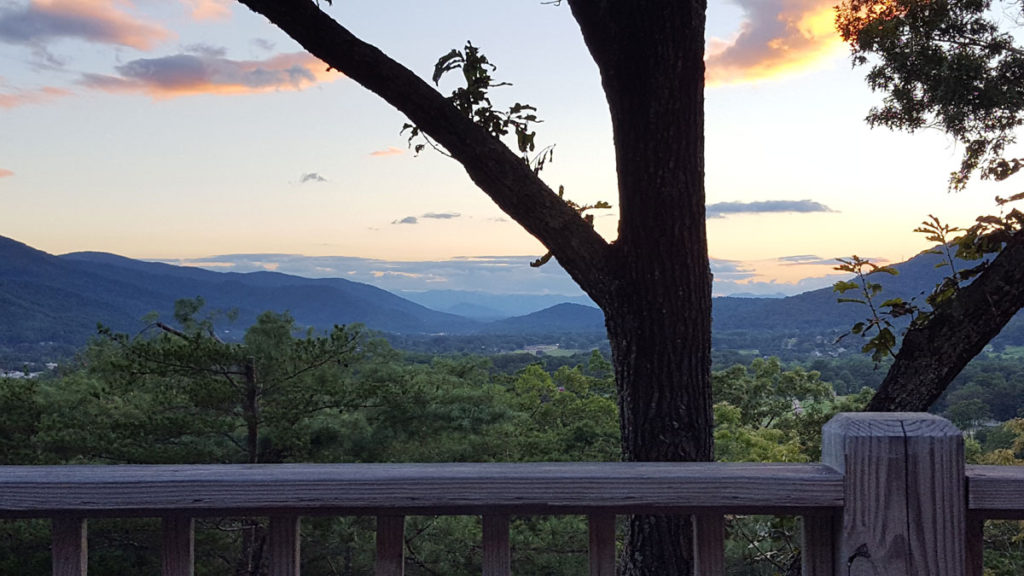 I'll have pictures of the new paint job for you in October.
Want to see more of the mountain house? CLICK HERE.
Don't miss the lastest episode of DECORATING TIPS AND TRICKS
Today's episode is…
EPISODE 90 CHAMPAGNE TASTE ON A BEER BUDGET