I admit to be a bit obsessed with French chairs. I found these at a consignment store a few years ago. They were inexpensive as French chairs go.  They were covered in a tapestry that was okay. The tapestry looks pretty good next to the pine armoire, but was really yellow in person. Well to be completely honest, the seats were stained, and I was happy when I finally decided how I wanted to recover them.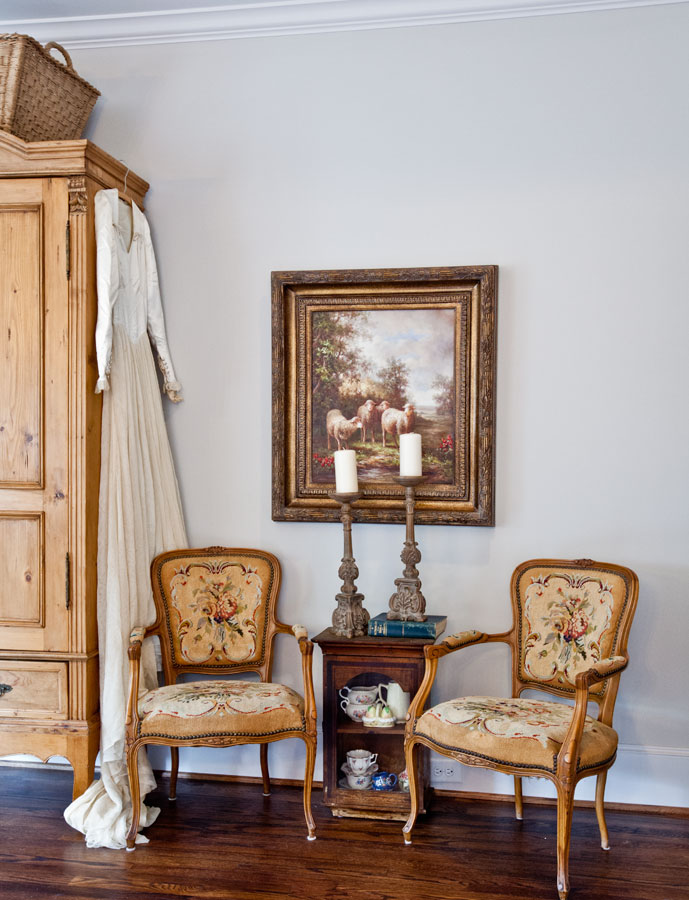 I had some grain sacks with monograms and decided to use that fabric on the chairs. When they were delivered to me, I was told that the chairs had been stuffed with horse hair, and that they had to remove it. I thought, well that's no big deal. Then the lady said, 'There were… things living in the horse hair." That is why they removed it. I was glad I didn't know that before. Now they are all new clean and fresh foam in the seats.
I admit I was a bit grossed out, but back to the room. When I got the chairs back, I thought it would be nice to place them behind the sofa, so we could more easily sit there if we were on our way out the back door.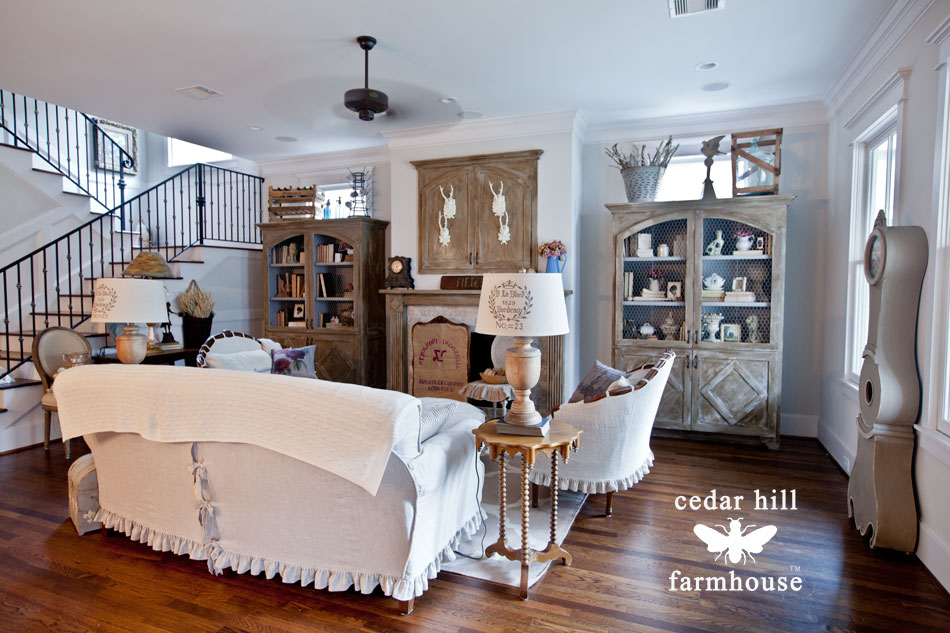 And we do use these chairs more than you would think. So what if you want this look, but you can't find grain sacks with a monogram you like? Well if you find some nubby linen, you can have the fabric monogrammed, and then use that fabric for your upholstery.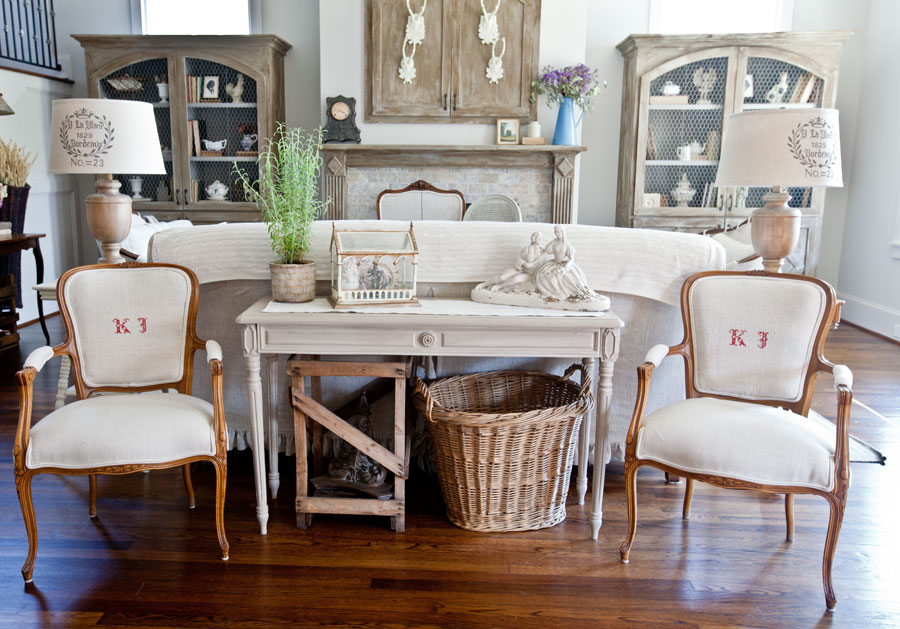 Somebody did some nice needlework on these monograms.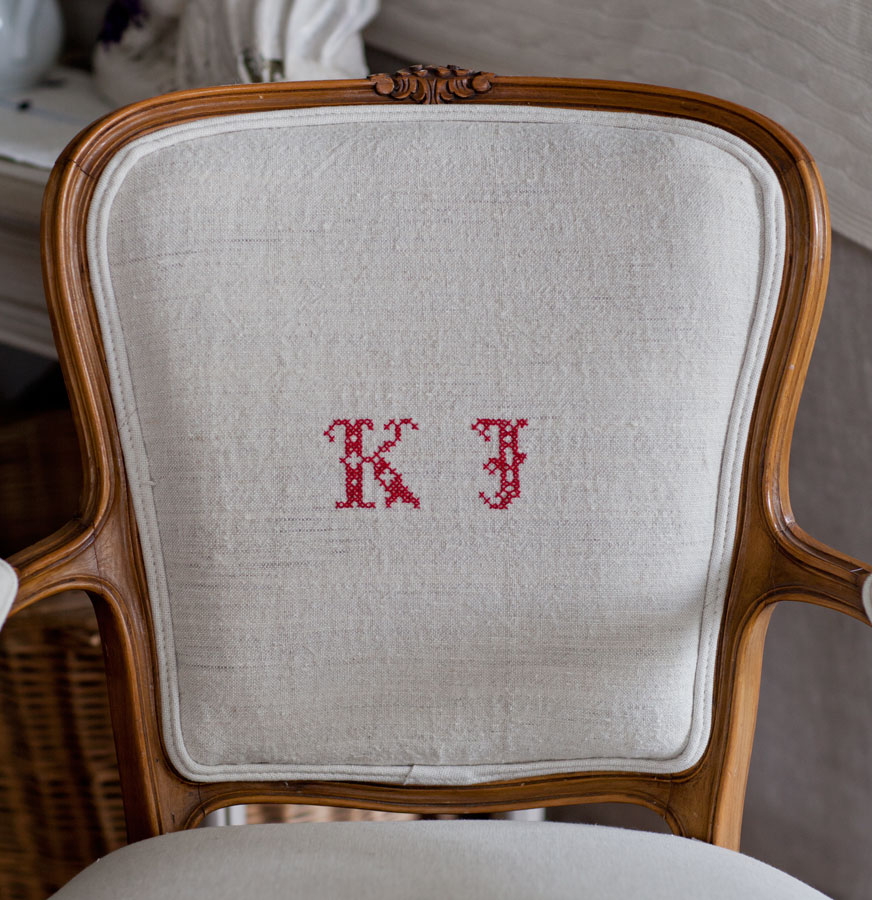 I do love how white and bright the room is. You can't see it in this picture, but to protect the white fabric of the seats, I did put some white place mats on the seats. I'll show you later.