This is part of our weekly French Country Friday event. Check out the participating blogs at the bottom of the post.
For today's project, I selected a pintuck linen embroidered with gorgeous flowers for my pillow. This fabric is Robert Allen Fresh Flowers in color Petal. I adore this fabric for so many reasons. Firstly, it's linen, a favorite material of mine. I love, love, love linen. It looks so beautiful and quietly elegant even when it's wrinkled, which is most of the time.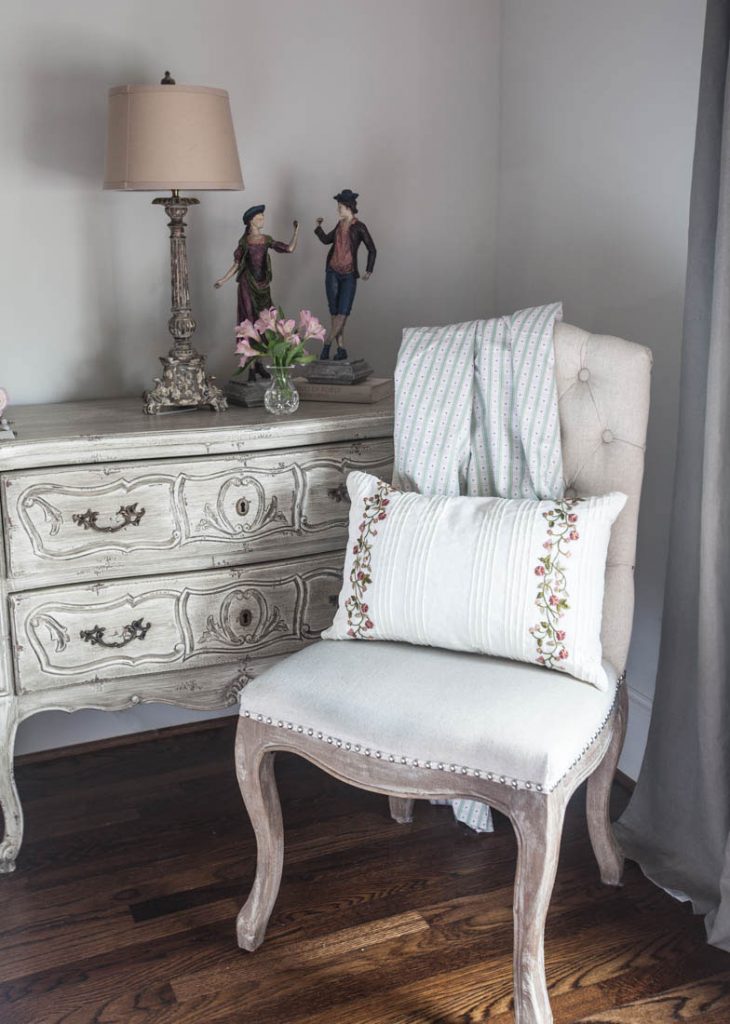 Secondly, I love the pintucks. The pintucks are ornamental tucks that are sewn in place. They are oh-so-elegant and I've never seen them before already added to fabric. If you want pintucks, this will save you a lot of time doing it yourself.
Lastly I love the embroidery on the fabric. It's delicate and so pretty. Yes it's machine done, but honestly I love just about any embroidery, whether it was done by hand or not.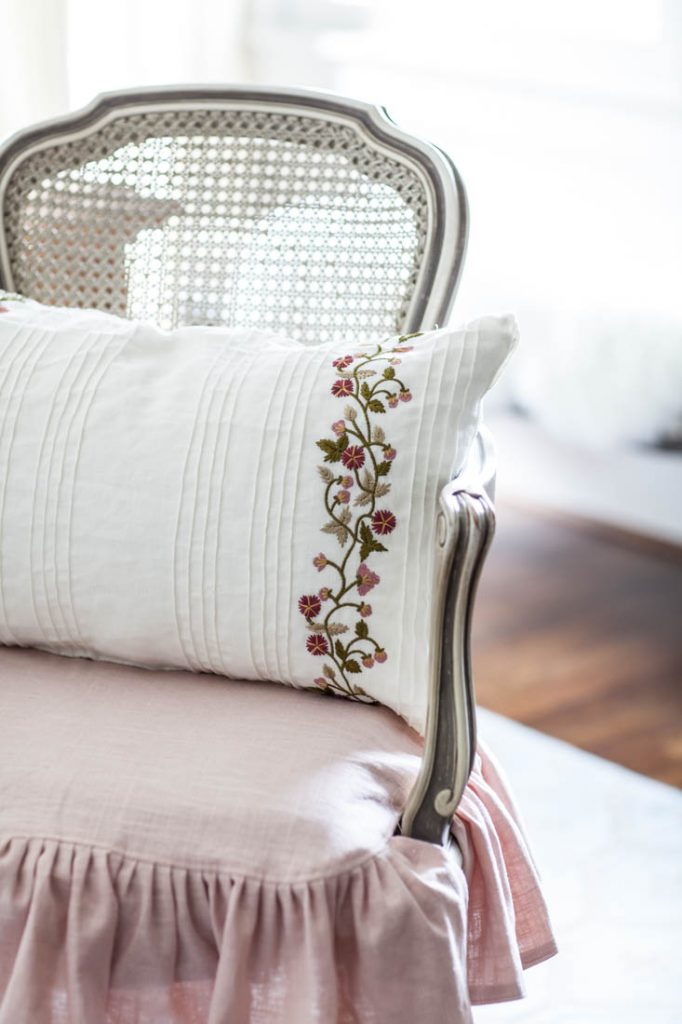 This design is so pretty. It's got some light and dark pink in it. The green leans toward the olive side. This fabric is so full of character, that I think even one pillow made from this fabric would add so much to a room. I think it would be perfect in a bedroom. The first photo shows the pillow at Evie's desk in her bedroom. We had to show a close up instead of the entire room, because #clutter. It's okay. We'll get to it, when the semester is over. Did you hear? Evie is graduating from college this May!!!  Things around here are changing.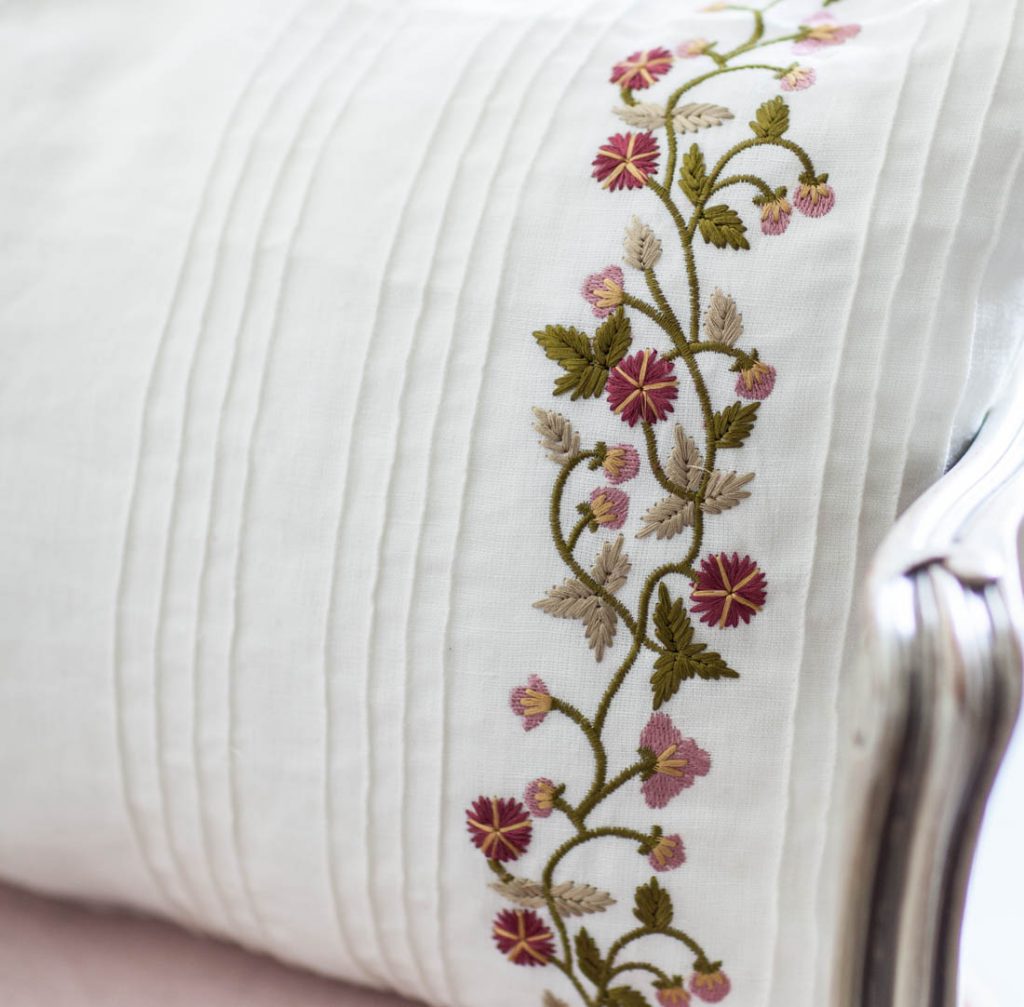 I have some fabric left over, so I'm trying to figure out where else I can add a pillow in the Fresh Flowers fabric. I love that I can make a pintuck pillow without sewing all of those pintucks.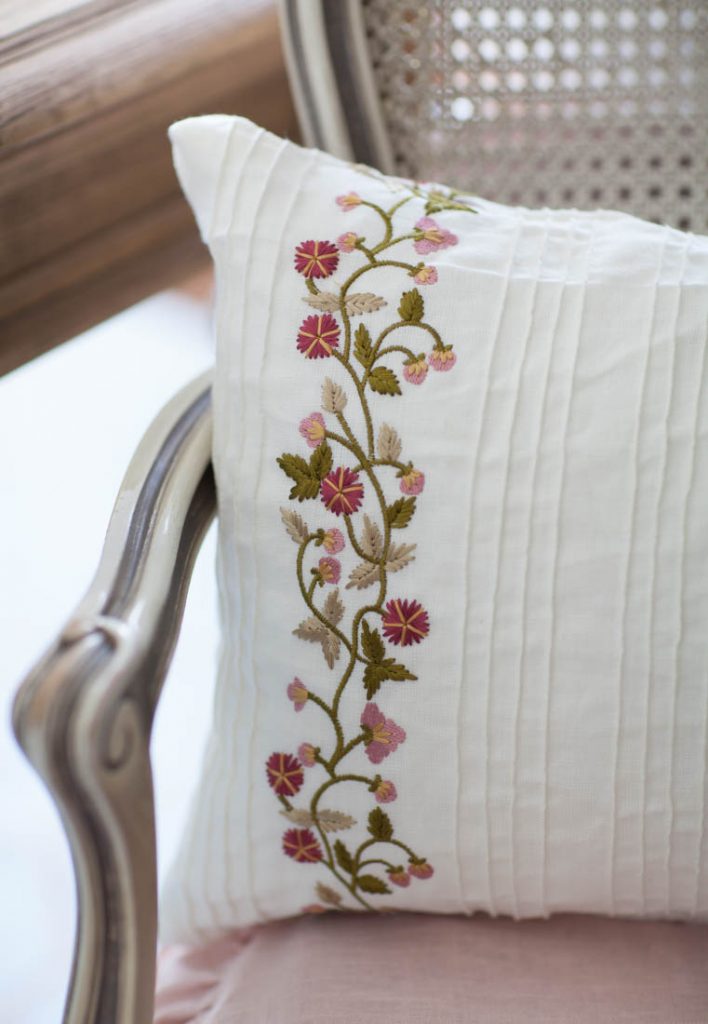 If you like the chair shown above, you can find it HERE.