Budget friendly Country French Decor
I've been asked to do some posts on low cost country French decorating, and so I'm sharing 6 budget friendly country French accessories for you home. This post contains affiliate links. If you have an unlimited budget, it's much easier to get a rustic luxe country French look, but when you are on a tight budget, it takes some creativity and shopping know how. I've pulled together some key things I think a country French home needs and I was really pleased with the prices I found. Here we go.
Faux Lavender $16.59
See the sweet lavender below? It is from Home Goods for less than $15.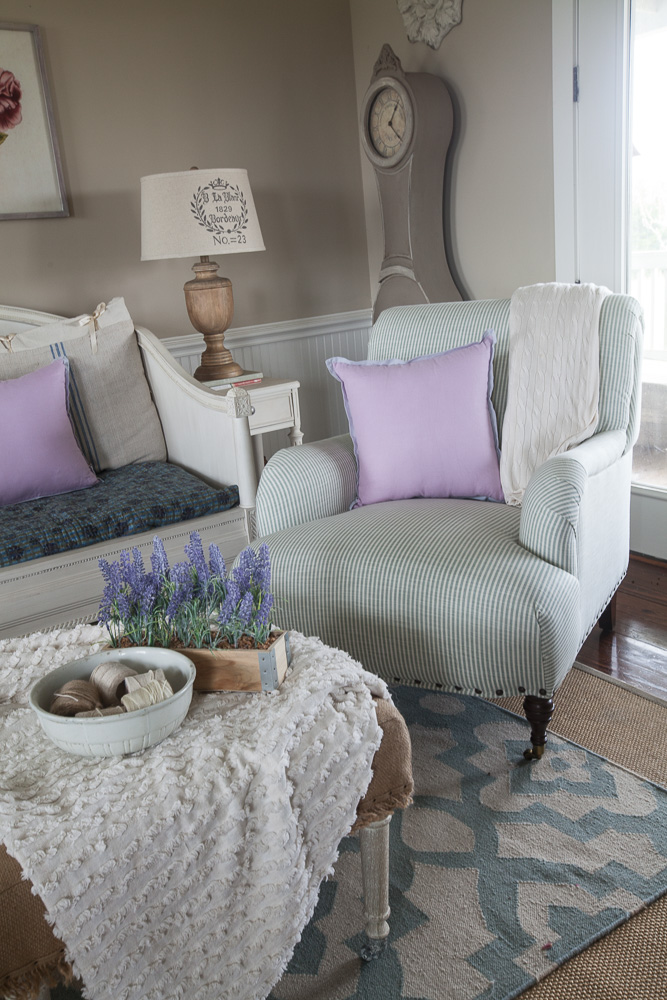 Since your store might be out of it, I also found this lavender below for you online.  CLICK HERE. The price is $16.59 and that's for both of them.
2. Textured throw $19.99
Note the textured throw on the ottoman? It's a piece cut from an old chenille bedspread. Free, since my friend Bev gave it to me. Look through your old bedspreads and you just might find something that would work perfectly.
Or you can buy this one below for less than $20. CLICK HERE.
3. White pitcher $18.60
A white pitcher will work in almost any room. It looks great empty, but also is perfect for holding flowers or greenery from from your yard. I have vintage ironstone and some cheap reproductions. I think the cheap reproductions are perfect and I use them throughout my home.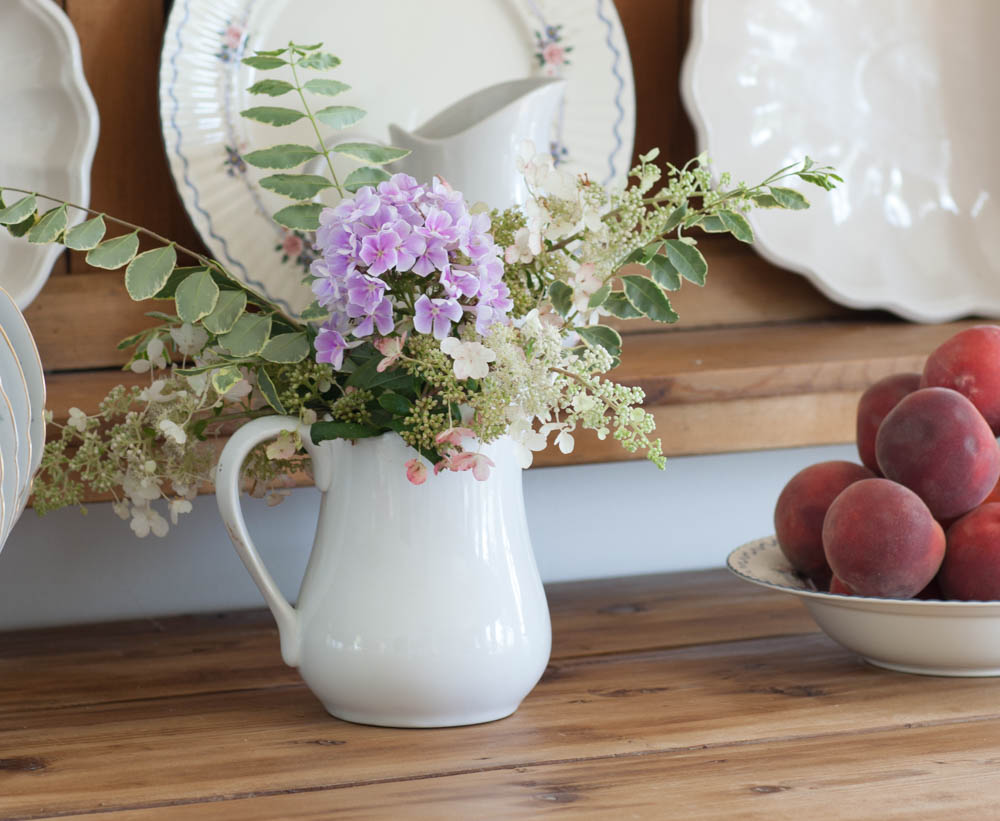 You can the one below HERE.
4. Silver tray $15.57
Silver trays can really elevate the feeling of a room, even if you put humble things like crocks and paint brushes on them. I love using them in my home and I use them to carry meals to the porch too. Budget friendly country French decor is do-able for less. If you don't mind going to a thrift store or consignment shop you can probably fine a real silver tray for a very reasonable price.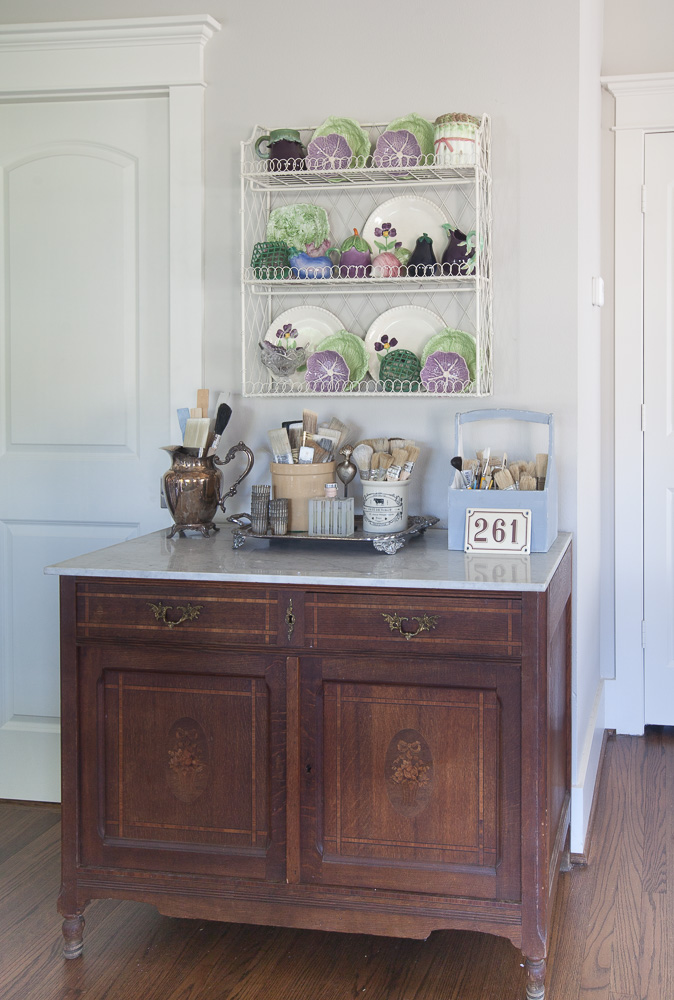 I don't think this one is real silver, but it's gorgeous. For details on the one shown below, CLICK HERE.
5. French towels 3 for $14.99
When I had my online shop, I carried hand towels made in France. These are NOT made in France, however, they are inexpensive and if you are on a budget, they might be perfect for you. CLICK HERE for more info.
6. Blue and cream pillow cover $5.63
I love the blue and cream colors of the pillow. The design is very country French. I want to make sure you know the price is for the cover only, so you'll need to buy a pillow insert if you don't already have one. This is made from cotton and linen, which is good. CLICK HERE for more information.
So there are 6 items you can find online for less than $20. All six items together are less than $100.
You might also want to look at this post on the three elements of Farmhouse French style. It might help you pick out some other things for your home. CLICK HERE.
You are going to love this episode full of tips.
EPISODE 91 BEST BEDROOM DECORATING IDEAS