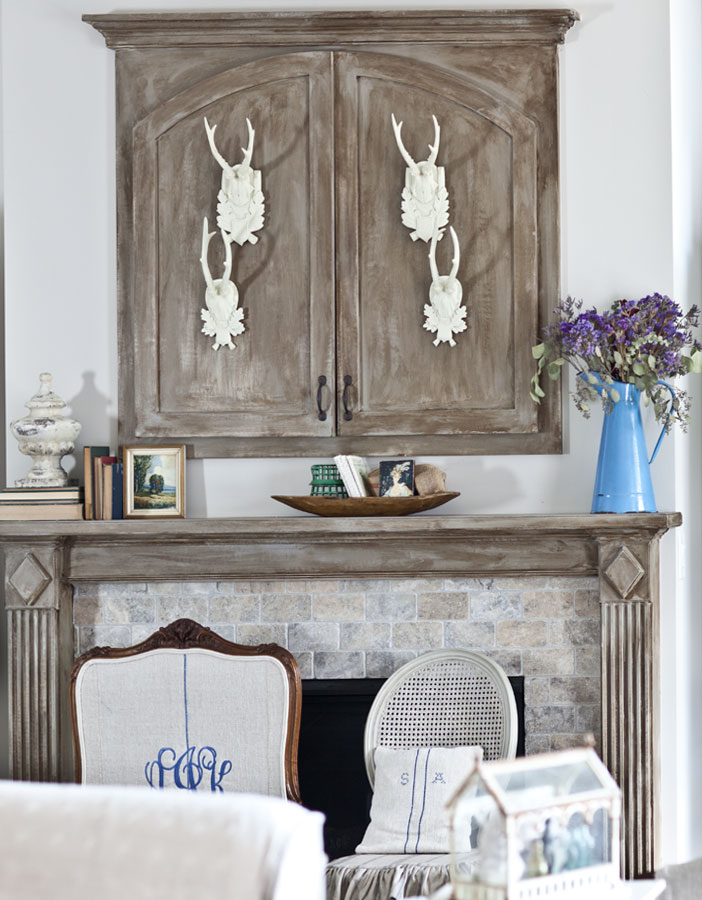 What's one way to add farmhouse French style to your home? Add a dough bowl of course. But then, what do you put in it?
Dough bowls were originally used to hold dough, not a doe (female deer). I've heard them called 'doe bowls' but that is not correct. Besides, how would you get a whole deer in there any way? I'm getting sidetracked here. Back to the bowl.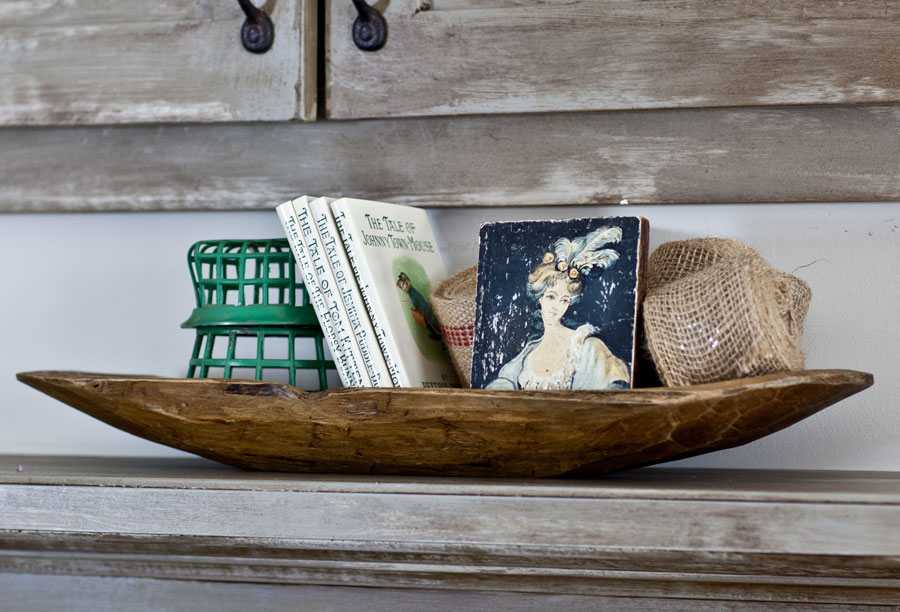 Here I put an odd assortment of stuff. On the left you see vintage frogs. Now the frogs are not really 'frogs'. They are actually meant to hold flower stems when in a vase. They are great when arranging flowers so the arrangement stays in place. Floral frogs aren't used much these days, so most of the ones I see are vintage. I love collecting the old ones. Next to the frogs, I have some vintage Beatrix Potter books, burlap ribbon and a little portrait.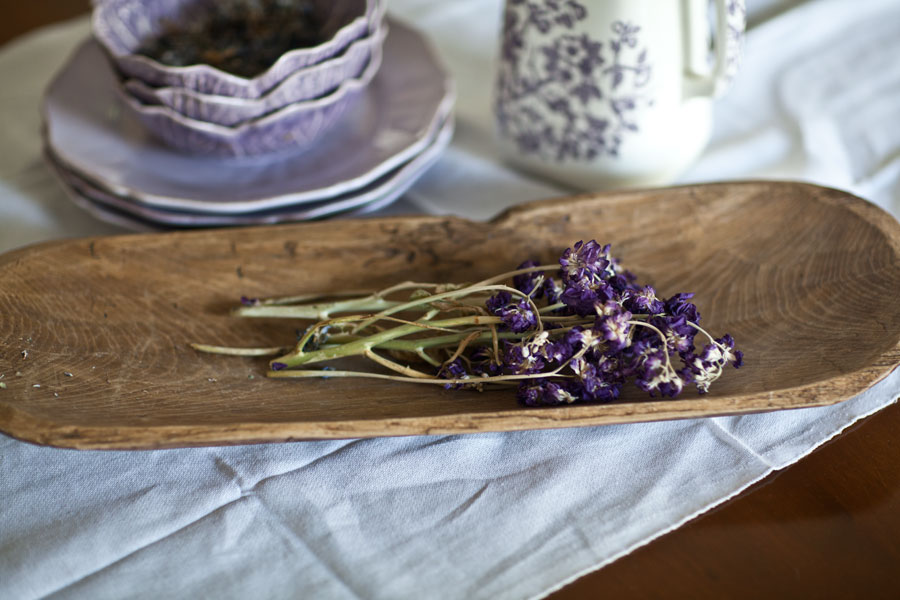 Next, I put some dried flowers in the dough bowl. I like the simplicity of this look. You could also simple place some ripening fruit in the bowl, or lemons. I want to note that this dough bowl is a reproduction piece I found at Round Top. Still it adds lots of farmhouse style to the table.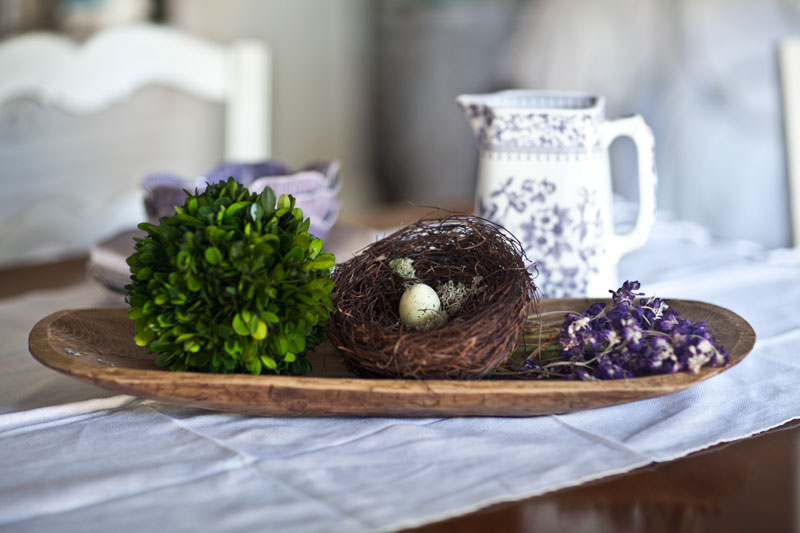 I also added a preserved boxwood ball, and a bird's nest. This nest is not a real nest. Every time I find an abandoned nest it falls apart very easily, so I don't recommend using the real thing.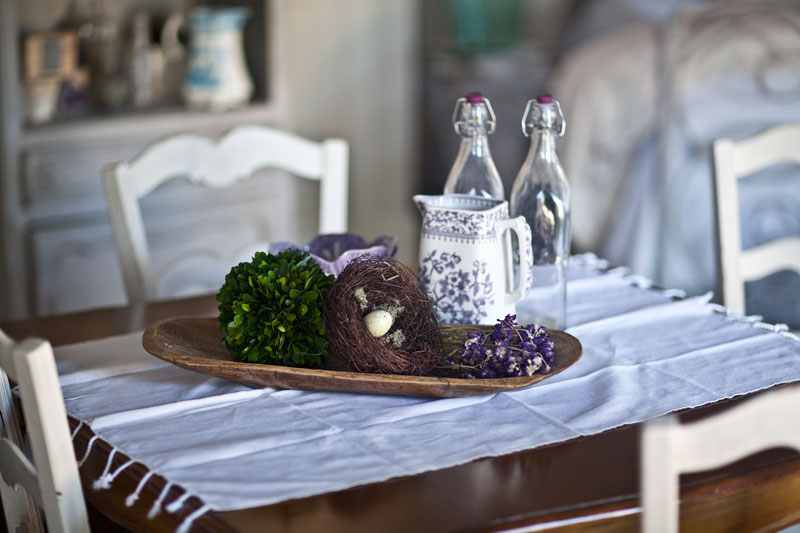 So what else can you add to a dough bowl? Fruit, veggies, ornaments, dried flowers, twigs, antlers, silverware, really whatever will fit in it!
Look on Pinterest, experiment and try different things. As you try different looks, something will really appeal to you, and that's YOUR look. Then you can change it out as the seasons change. Have fun!