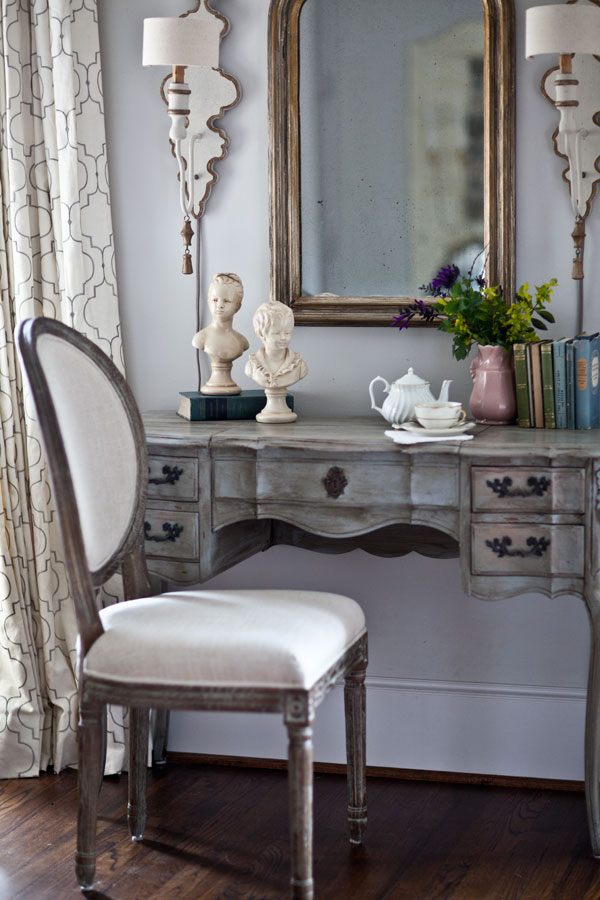 Let me tell you about my new 'kids'. Ha, only these don't have to be fed and don't ask to borrow the car. I am talking about these adorable busts of the boy and the girl. I added these to my desk or vanity in my bedroom. I think they are pretty cute, but as you can see, Harriet is not sure she is happy today. She's 'thinking about it.'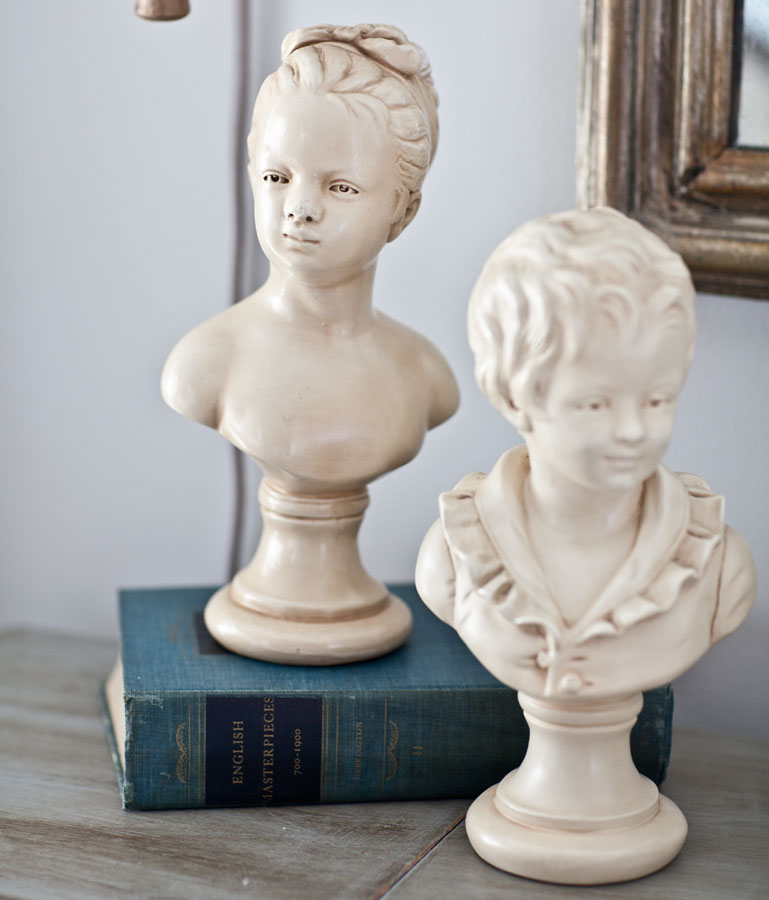 Henri is just hanging loose. He's 'chill.'  Well here's the deal. These aren't really 'French' meaning they are not made in France, but they do give the desk an old world feel that is reminiscent of all French style. They look French, even though they are not.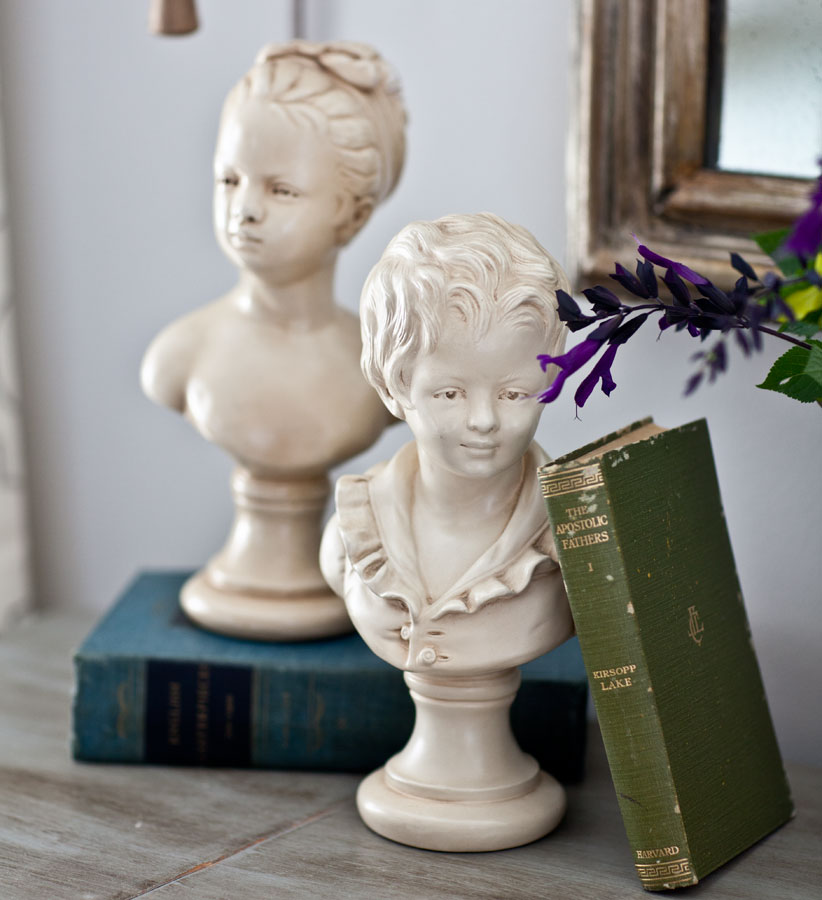 This charming couple is from the etsy shop of Edith and Evelyn.
She really does have an amazing selection of vintage items that are either French or just have a French feel. I was not paid to say that, I just love her shop.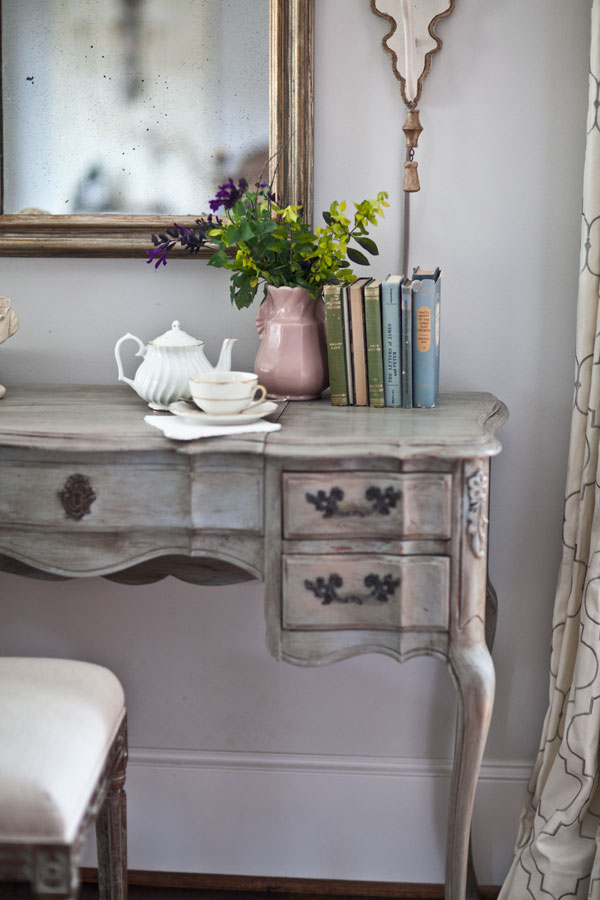 So in here I used lots of vintage books that belonged to my father-in-law. Many were used while they lived in Switzerland. I know because they have his Swiss address in them. I used smaller books on this desk/vanity. I love using vintage books on a French desk or vanity. Other items I often use on this vanity include small statues and trophies. I put my lipstick and make up brushes in the trophy.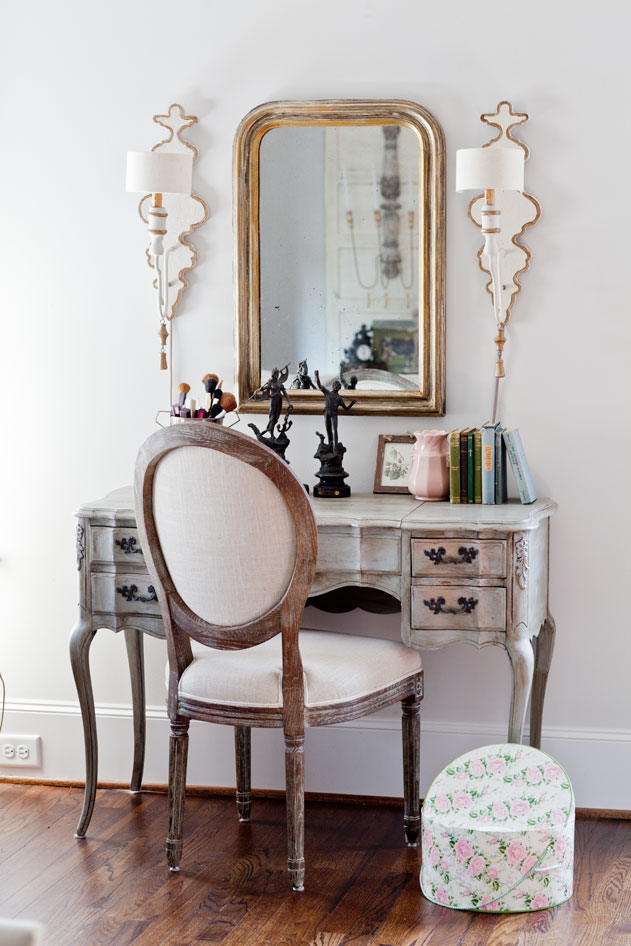 Sometimes I put a silver water pitcher on the vanity. I try to always keep the books here.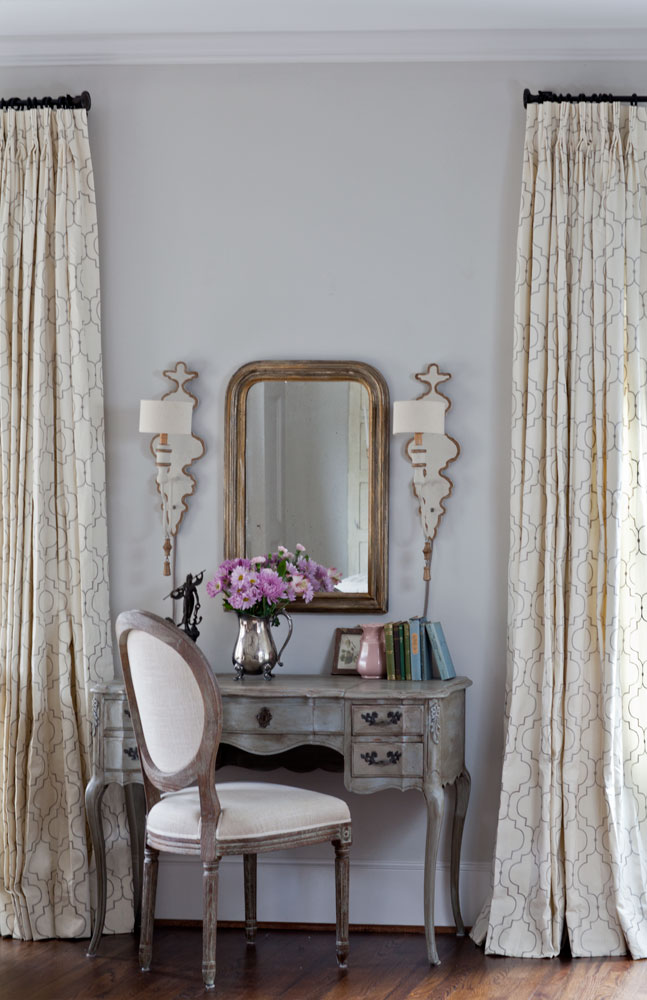 I think something you can do is use something old and vintage if you want a romantic country French look. Even if your items are not necessarily French, often they will work if they look old. Anything silver usually looks fabulous.