After working off and on my current bedroom for 6 years, I thought it would be a good idea to look at things you can do to your bedroom to give it a retreat feeling.
Here's my list of things to have in your bedroom.
Blackout Shades
For the most restful sleep, it's so nice to make the room pretty dark, even if the sun is up. I used shades with light blocking liners to minimize the amount of light coming in the room when the shades are down.
Curtains
I really don't think curtains are necessary in most rooms, but for a bedroom, I think they really add some softness and luxury to the room. It helps it to feel more like a sanctuary. I keep mine pulled to the sides of the windows, and only close the shades at night.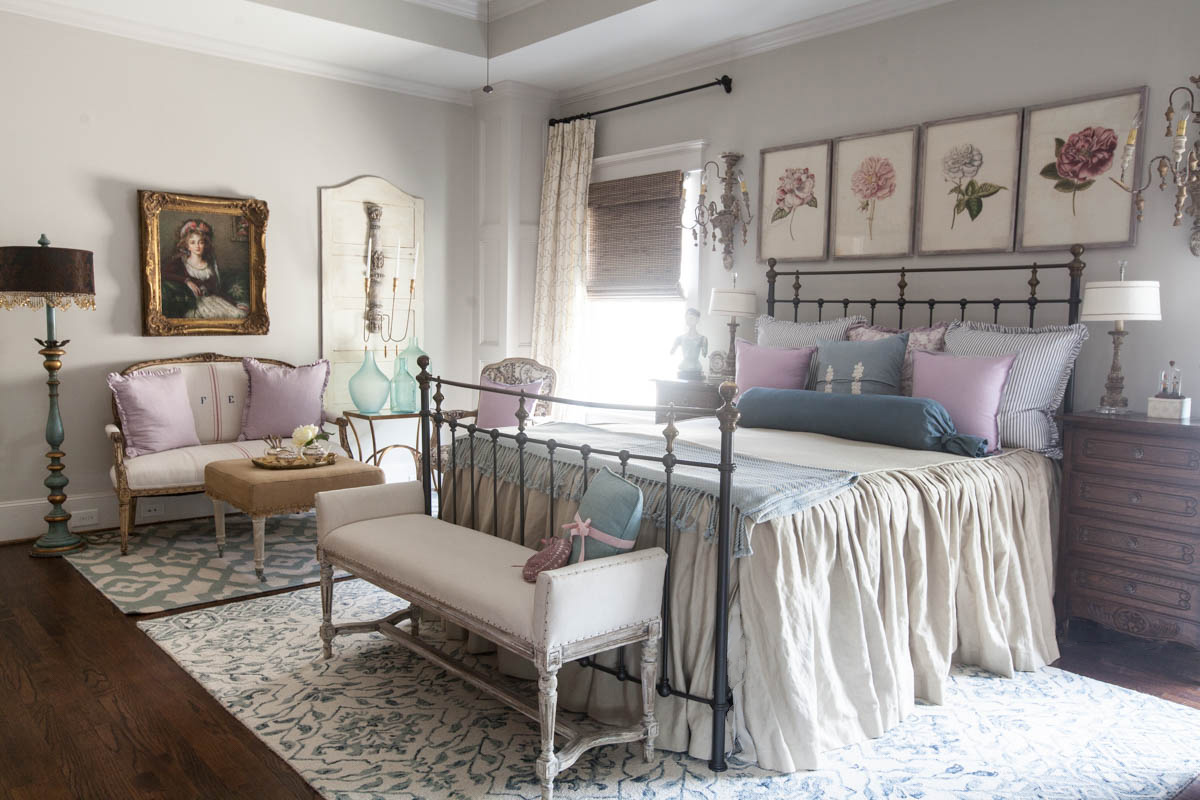 Meaningful Artwork
So much of artwork is mass-produced and lacking in imagination, and you don't want that in your room. Try looking for art that doesn't fix your colors, but art that speaks to you. I'm drawn to architectural prints, botanicals and portraits.  I know it super easy to walk in a big box store and buy a piece of art, but you deserve something special. And the sources we shared are quite reasonable.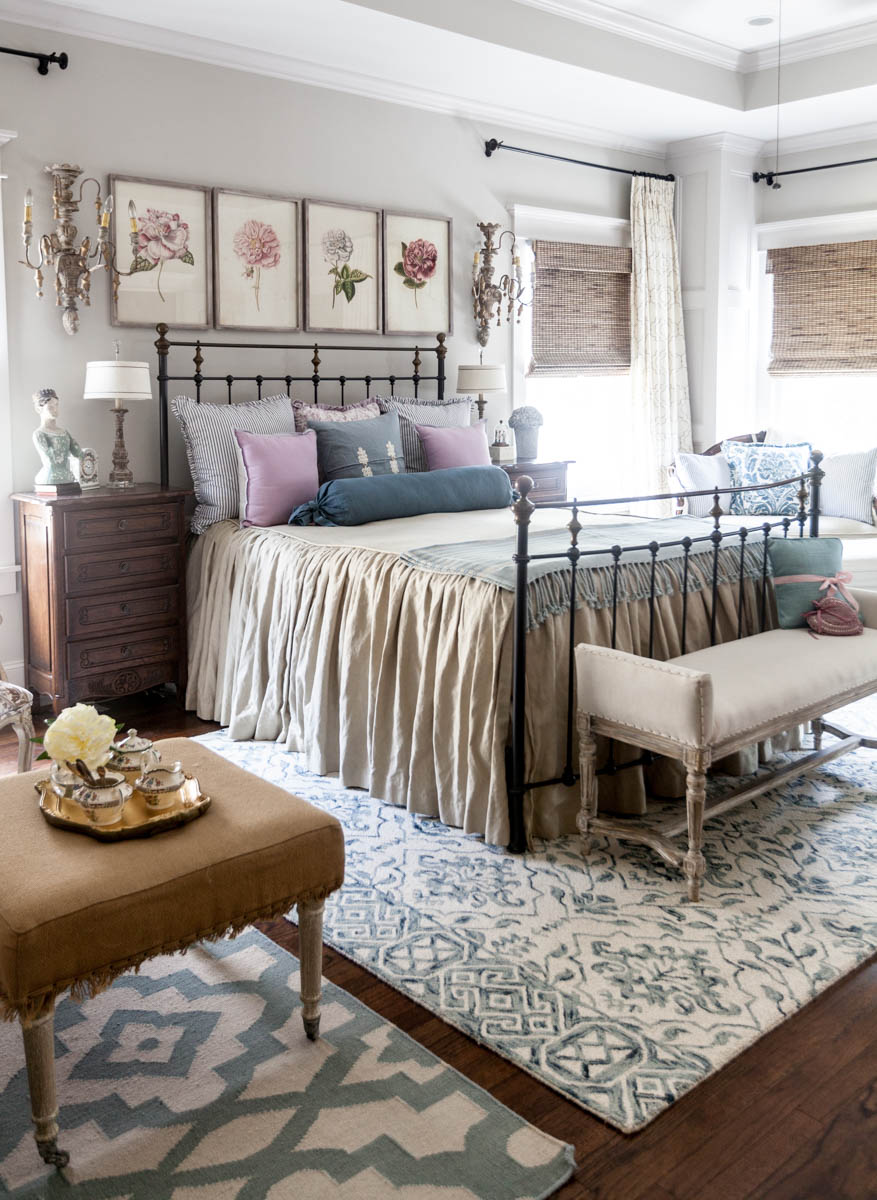 Rugs
A soft rug under your feet is super nice, and also can add some much detail to a room. I actually used 3 different rugs in my room. They are all shades of cream and blue.
Cozy chair and ottoman
If you have room, it's great to have a chair and ottoman in your bedroom. If you have an ottoman there, you are much more likely to sit there. Enjoy your morning coffee there, read a book, or listen to music (or our podcast) there. It's also important to have a place to sit for putting on shoes and so forth.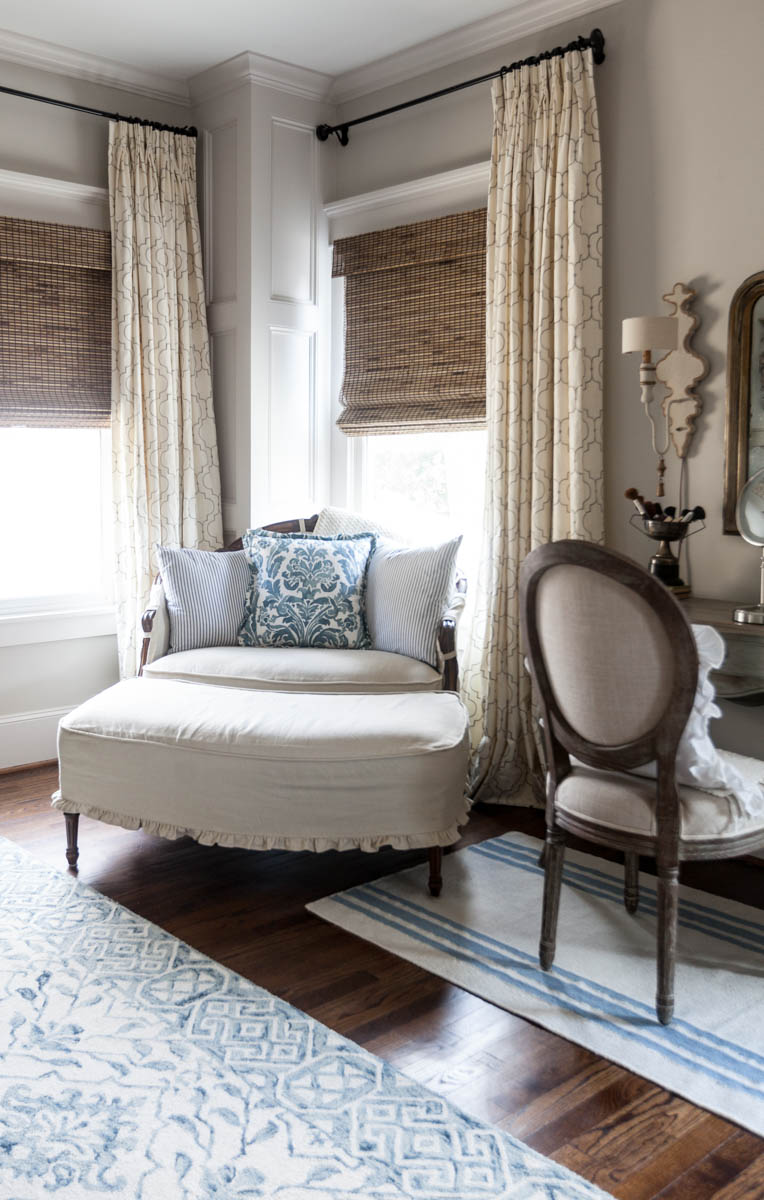 Lamps
It's nice to at least have 2 lamps in your bedroom, but if you have room for more, even better. You can use one one nightstand and add them on tables or dressers other places in the room. The lamplight is so much more friendly than overhead light.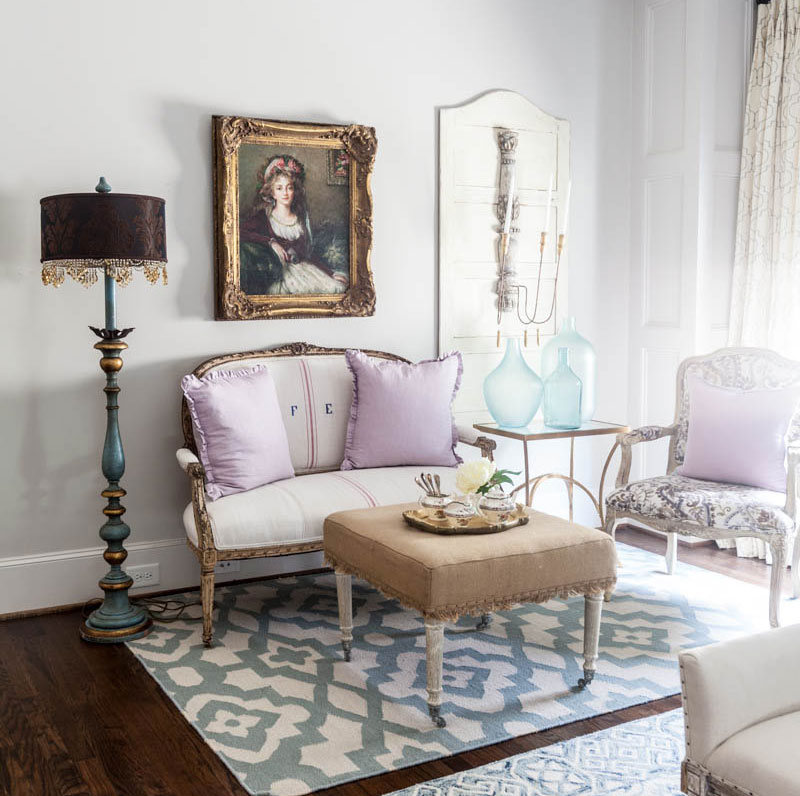 Your favorite things
I hope you have a place to display some of your favorite things in your bedroom, so you can see them as you are getting ready for bed, and when you get up in the morning. I display a favorite Spode tea set. It's a petite set, so I'm  not sure it was for a child or simply service for one.
Comfy pillows
Pillows are the perfect way to add color and personality to a room.
Lavender sachets
I put them in the dresser with my clothes, and when I pull out something every day, it smells wonderful!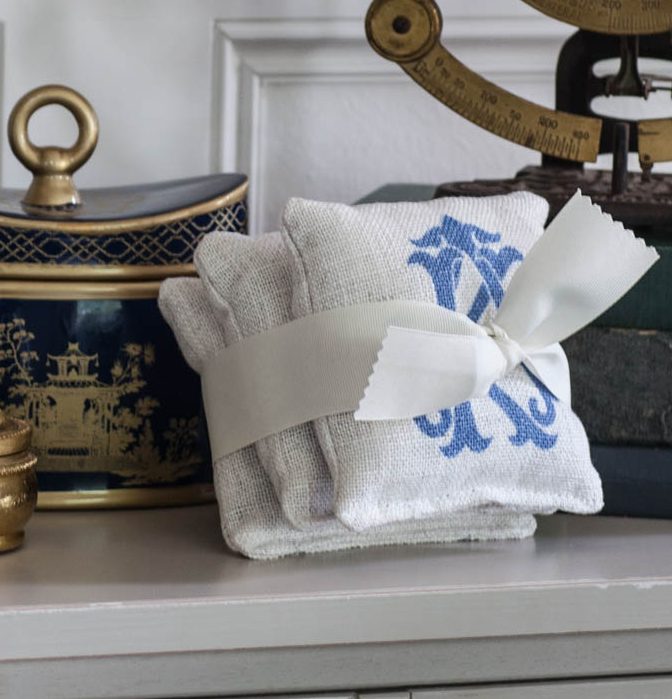 I would love to hear your thoughts on what makes your bedroom special.