Although I have several neutral rugs, I am more and more drawn to patterned rugs with color. It's such a great way to add color and pattern to a room in a big way. Still I try to be careful. I bought a gorgeous dhurrie rug (not that long ago) in red and now have nowhere to put it. It was not cheap. So after that, I really became very careful about not getting too locked with on my rugs.
But as time as moved on, I have wanted some more color. And I'm moving rugs around, so I needed to buy a new one.  I am moving the neutral rug at the farm (seen HERE) to my daughter's group home. I needed something neutral, plush and something that will hold up to stains. This rug was perfect for her. It has hardly been stepped on, and even then only with no shoes. It's very stain resistant and really soft to walk on. She has a tile floor in her room, so I think it will be perfect!!!
Often I do a musical chairs thing with new items. I buy one thing for one room, and what was in that room gets moved to another room, and on it goes. So the rug at the farm is going to Elise's group home. So the farm needs a new rug. It's getting this rug from the city house.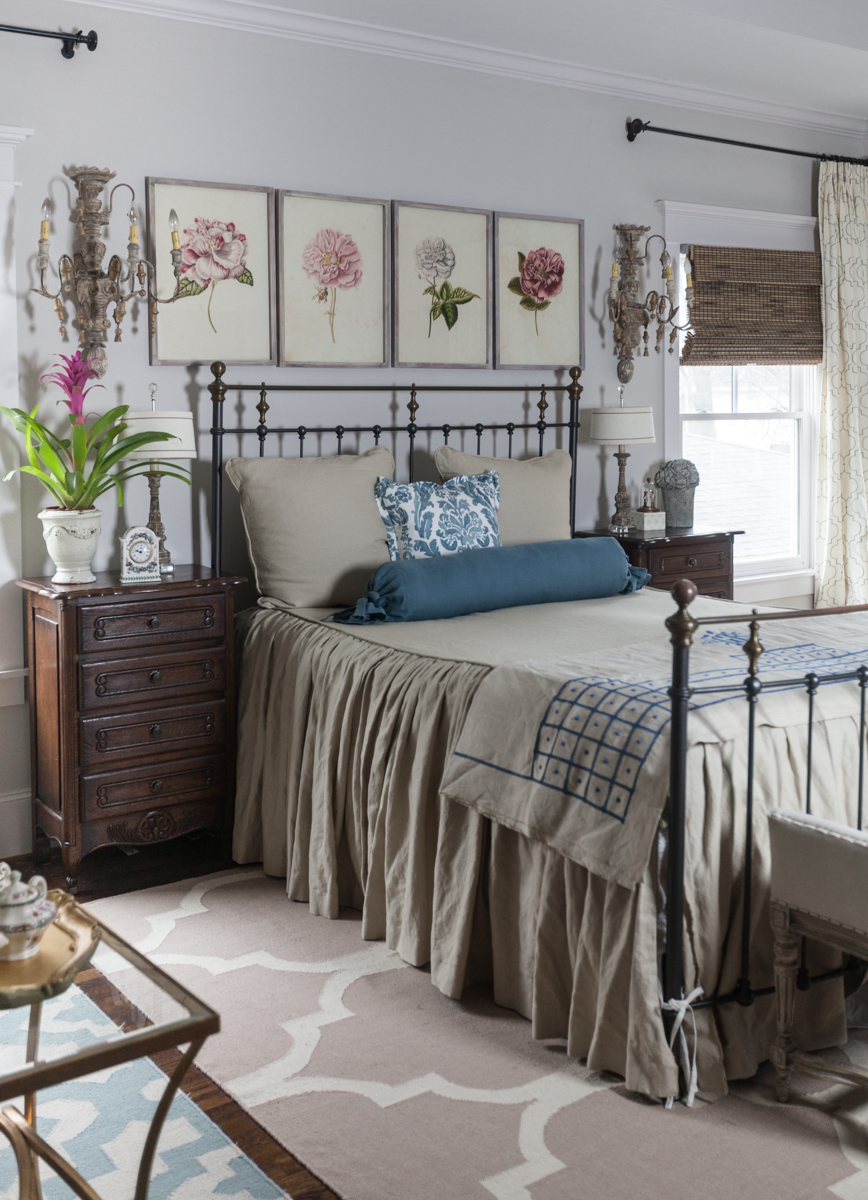 So the new rug is going in my city bedroom. Normally I adore a flat weave rug, but this one just spoke to me. It has the look of a needlepoint rug, and the color is gorgeous!!!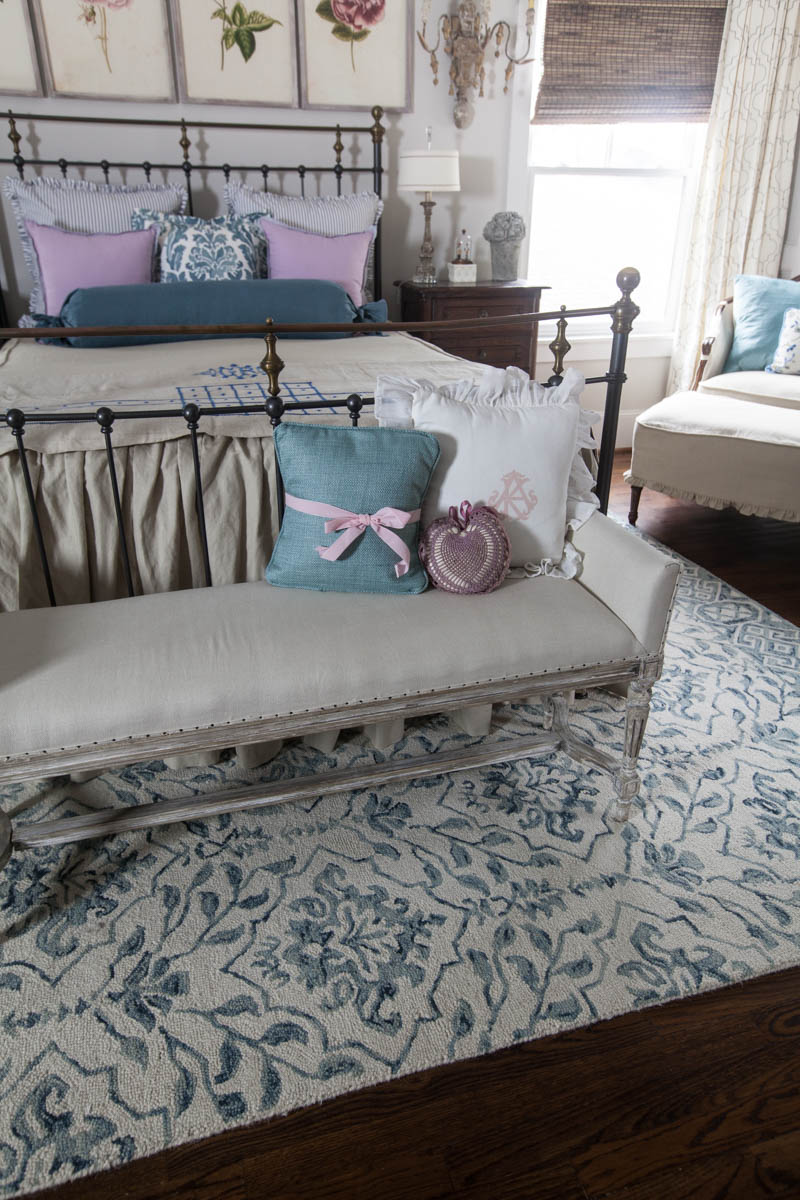 The other reason I love it is because it was a fabulous price. This is not a sponsored post. This post contains affiliate links. CLICK HERE FOR THE RUG. I bought the 8×10 version of the rug, and this link is to the 5×8 size. It's less than $150 in the 5×8 for a wool rug. That's a great buy!
Wool cleans up well and resists stains. It does have a cream background, so if you buy this rug, it's probably best used in an area that doesn't get a lot of traffic.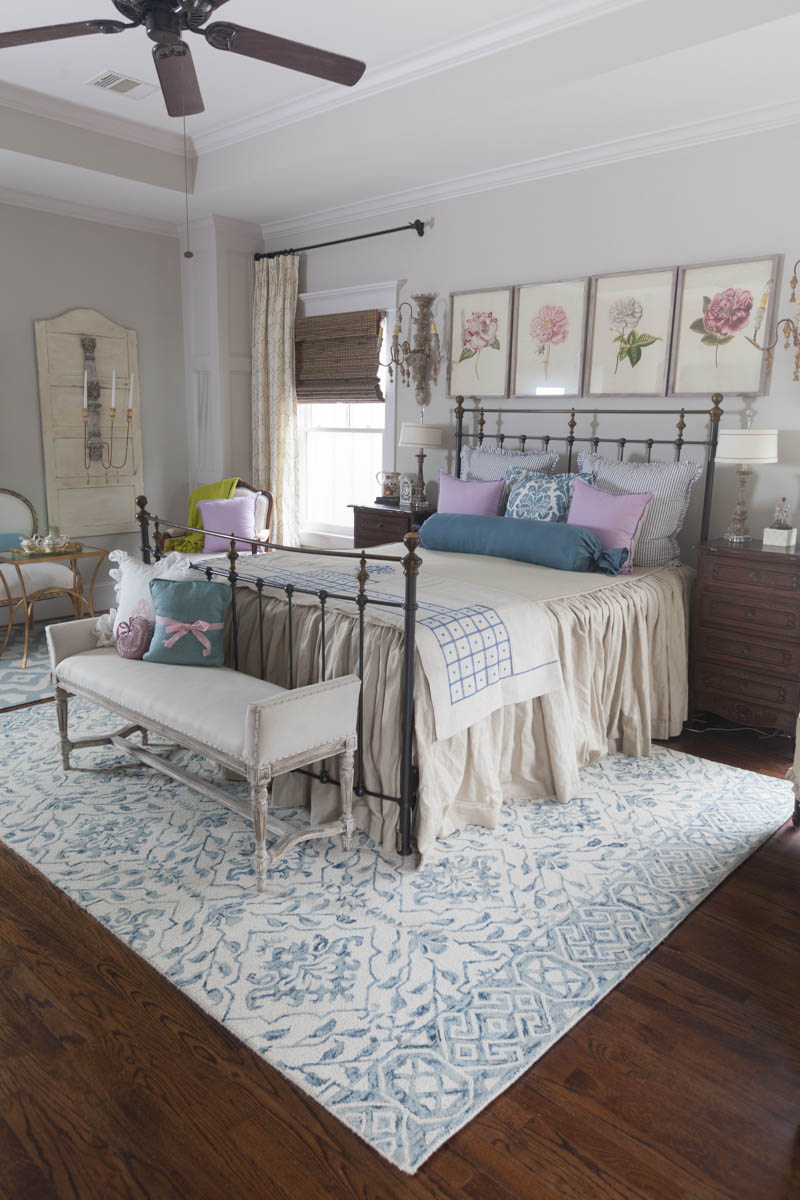 I was concerned the rug would clash with the rug rug already in this room, but they work very well together. While we're talking about rugs, here are a few things you might need. First, you need sliders to move the furniture for when you put in a new rug. I use these CLICK HERE.  Secondly, you might want this product I just found out about. It's meant to go on the bottom of your rug in the corners to keep the ends from curling up, CLICK HERE.