Today I wanted to show you some of the details we selected for the exterior of our home.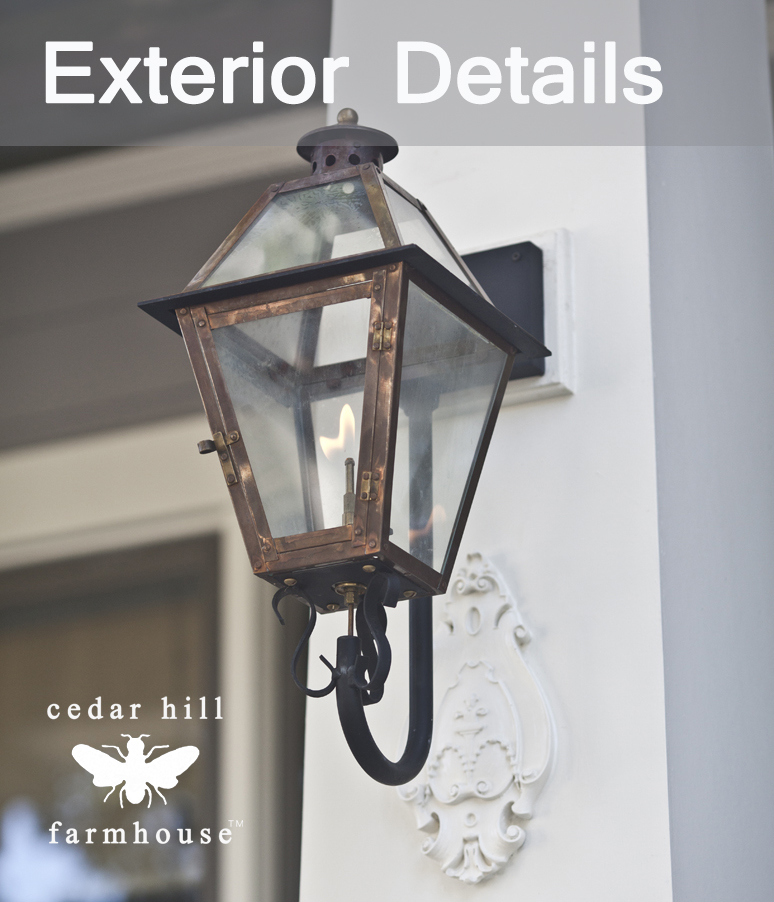 We used a gray brick for the front steps that coordinates with the gray stone used on the columns.  I'm really happy we went with the brick steps. Although it was a significant expense, I think it really adds to the front of the house.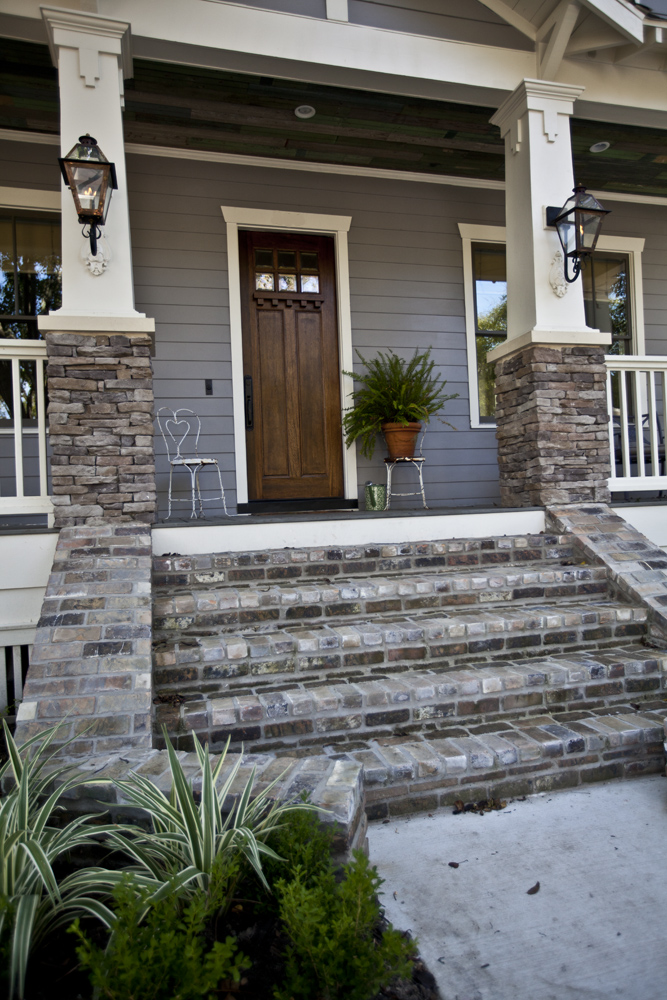 Of course one of the things that people notice the most are the gas lanterns. This was another upgrade that I feel was so worth it.  Did you notice the detail on the column underneath the gas lantern?  Well the gas light had to be moved up so rather than replace the entire face of the column we came up with these applique pieces to cover the old holes. I think it added a nice detail to the columns while saving money at the same time.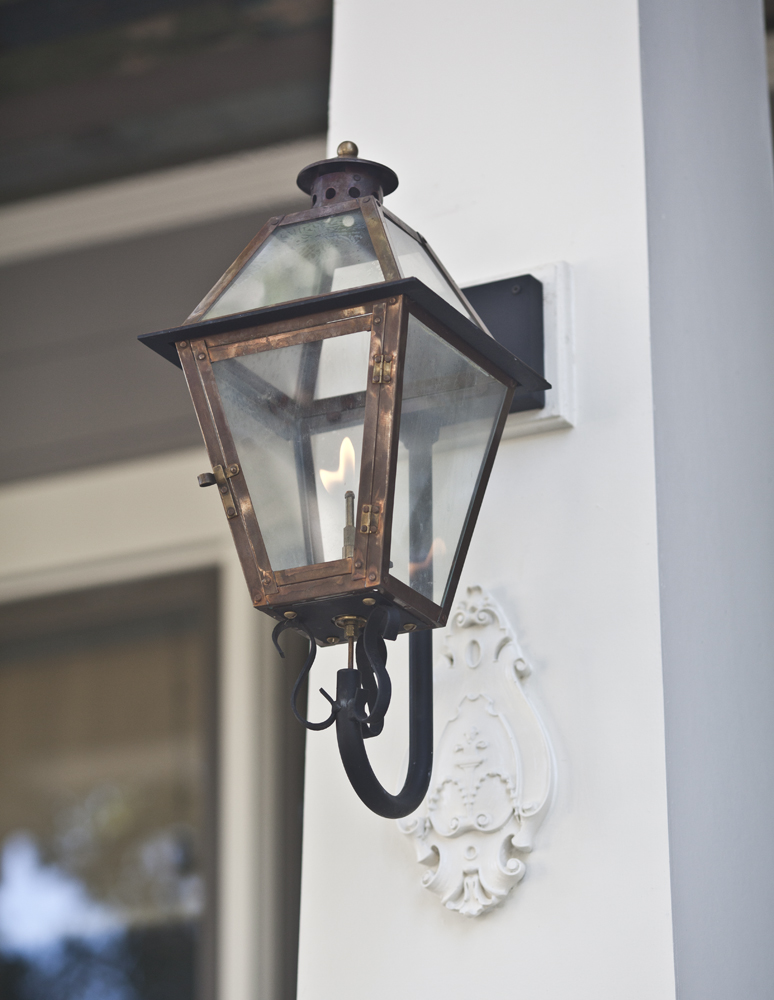 The front door is 8 ft tall which also helps give the front of the house presence. Below you can see the front door handle.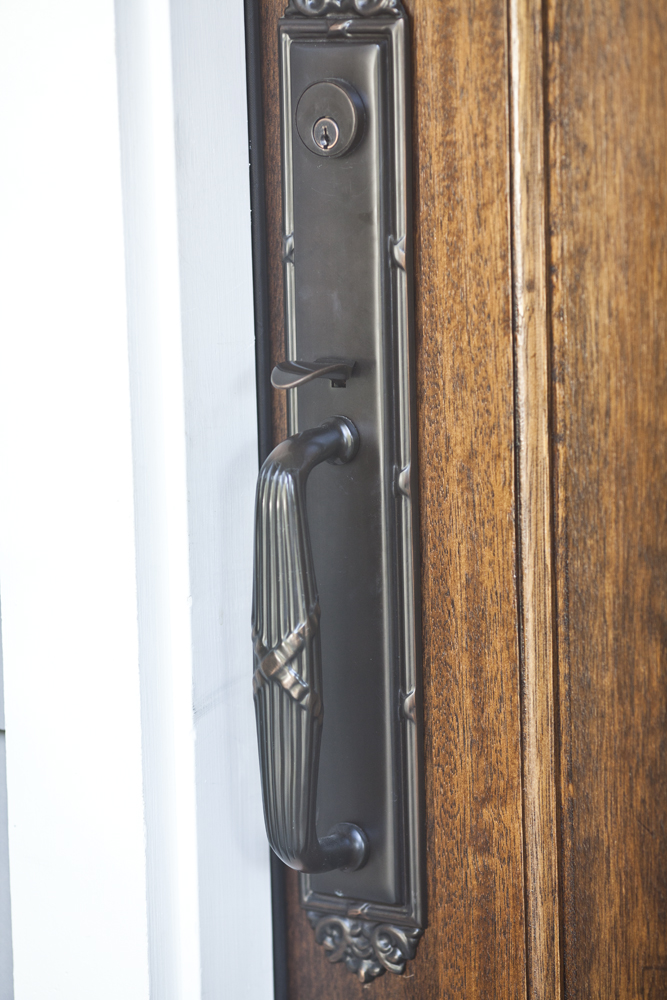 I love the detail the carpenter added to the top of the columns.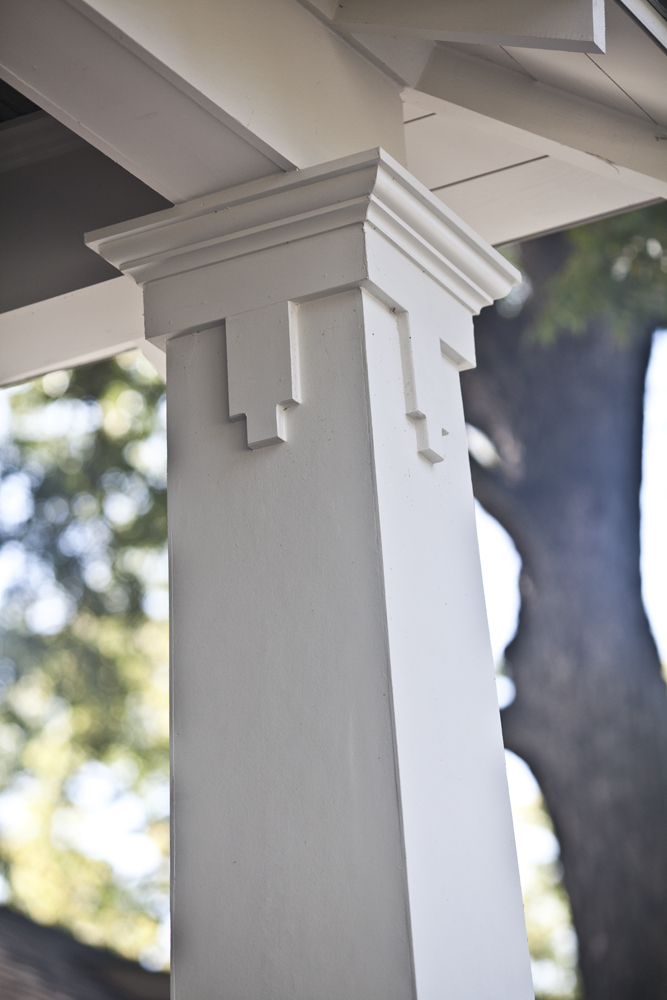 So when my house was in construction at some point a cheap white plastic door bell button was added probably to pass inspection while I decided what I wanted.  Meanwhile the builder showed up and gave me a hard time about having such an ugly door bell button.  It was funny, but it made me think a lot about my door bell and how I really wanted a cool button. So I found this one, which I thought was way cool.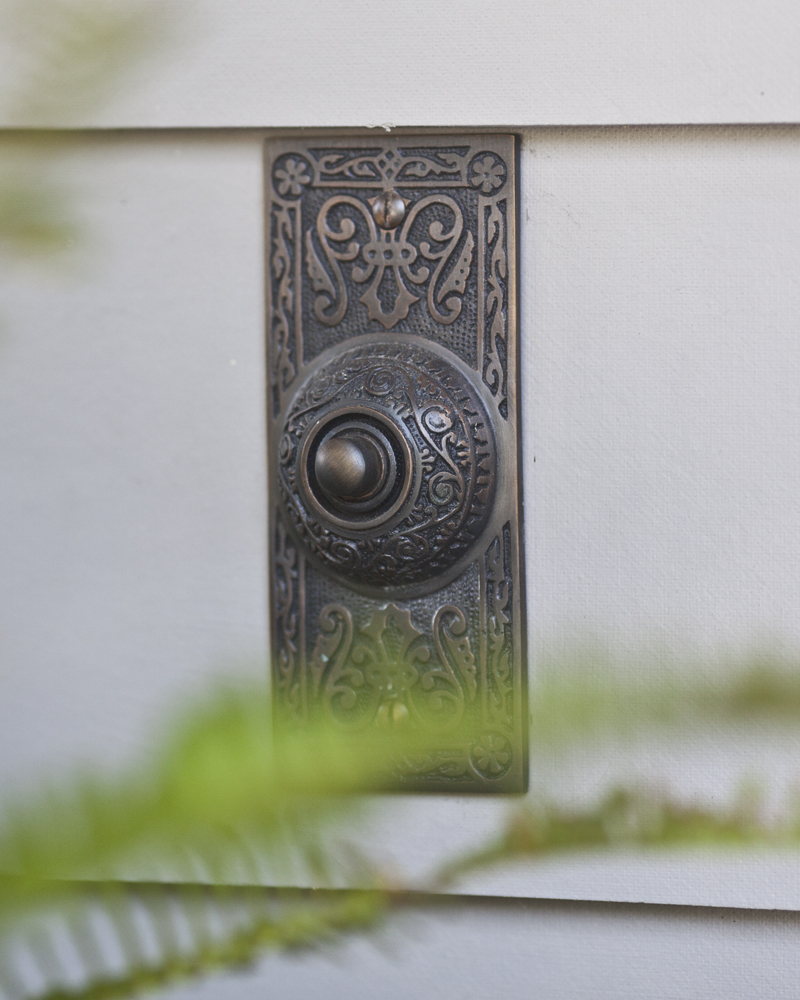 The rusty old chair I have on the front porch was a thrift store find at $5.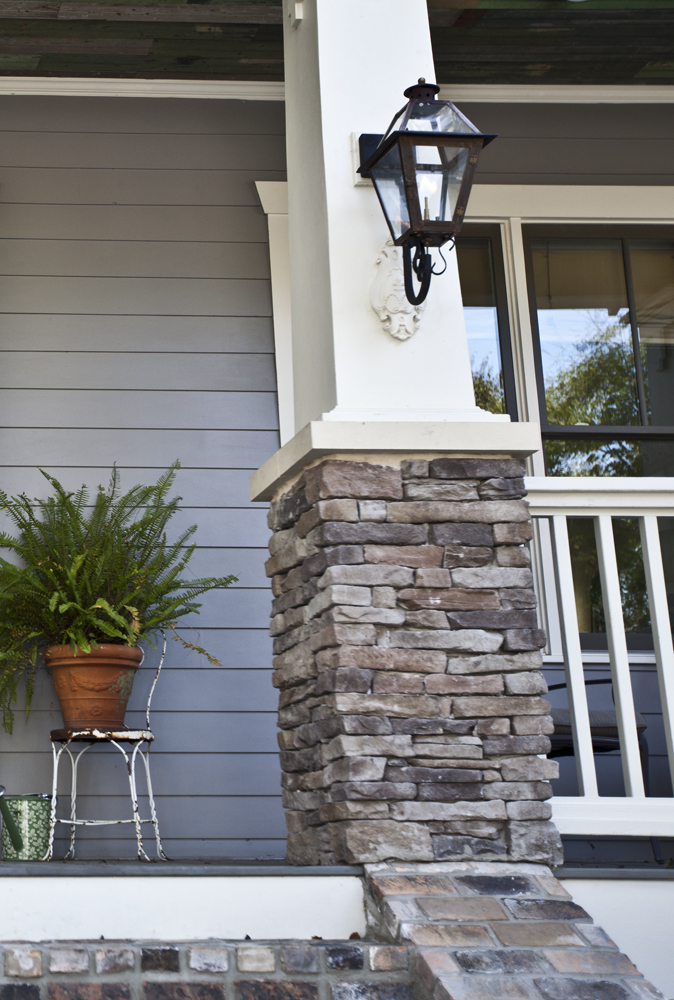 I also needed a mail box that could be locked (We are in the city after all) and I needed something that could be reached without entering the gate.  We had this Victorian one mounted near the front fence.  It is pretty and very functional.  The postman adds letters in the front slot, and I can open it with a key from the back.  It's not as convenient as the basket I had on the front porch, but the basket wasn't very secure.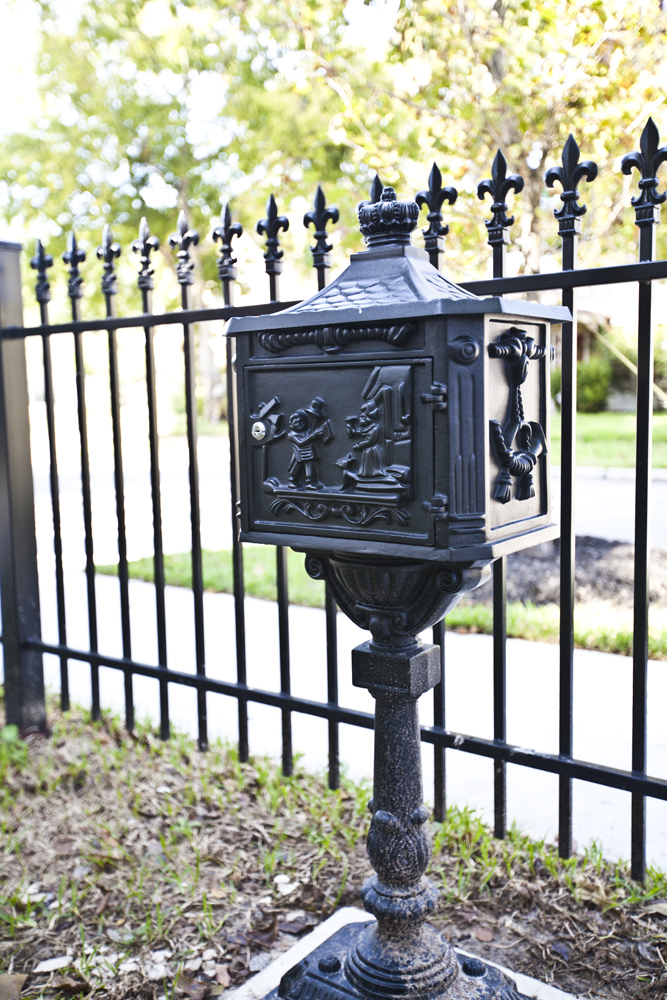 I hope you got some ideas that you can use on your home. I know it's not practical to add gas lanterns to many homes, but a door bell button is another thing.