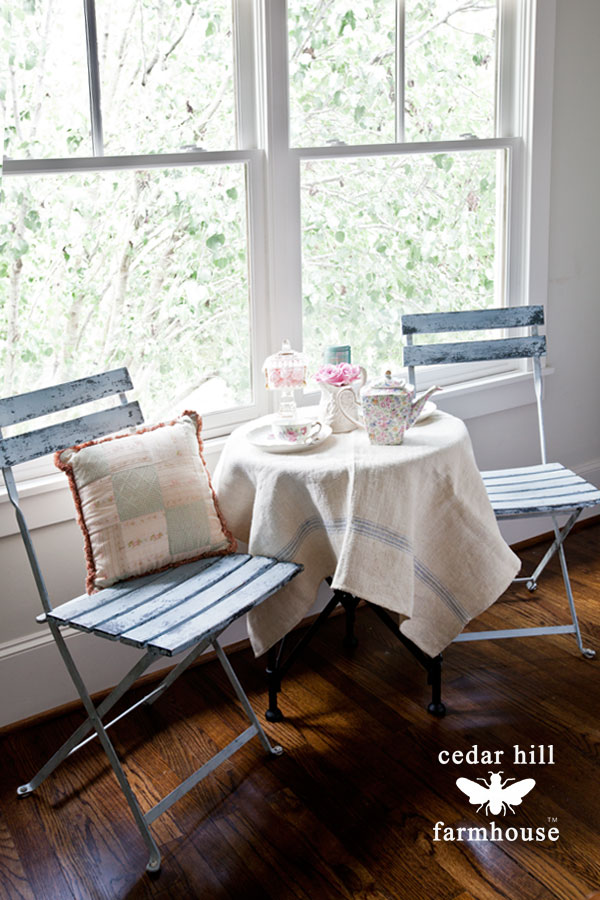 Here is an area rarely seen by the public. It is the habitat of one of my daughters. Usually the room is a tad (read that – A LOT) messy. Like in my other daughter's room SEEN HERE, I like to have a table by the window.  They can have a snack and look out the window. My daughter hangs out here a lot. You can see the chairs I had in here below.  I ended up selling those chairs, and pulled these blue chairs from the back porch.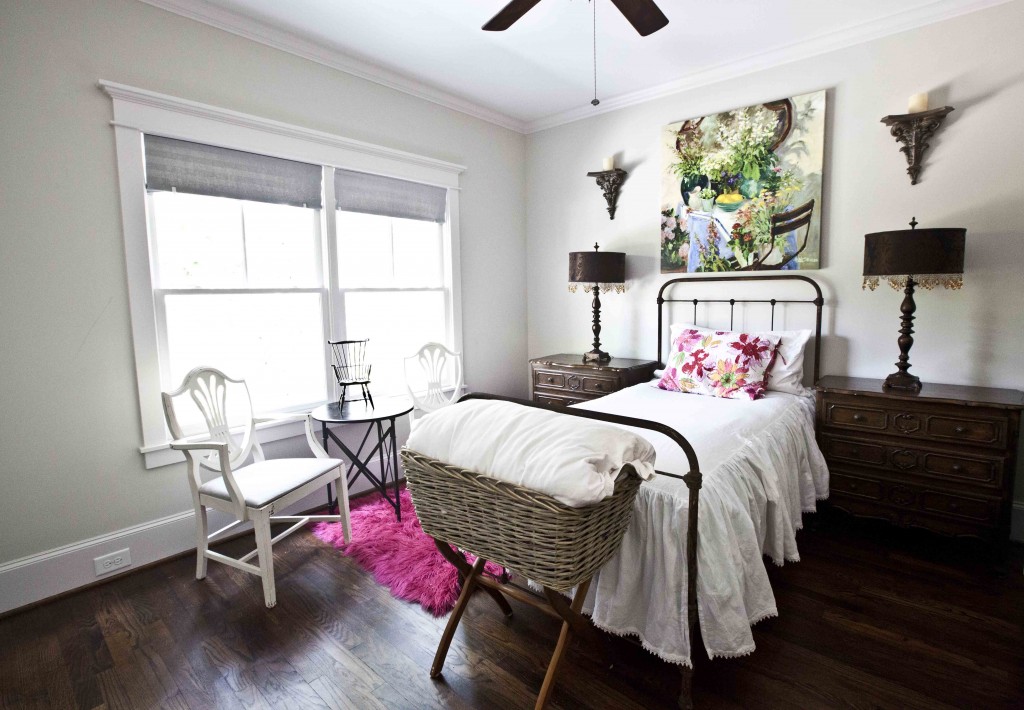 I'm still enjoying the Fortnum and Mason goodies that Mr. CH brought back from a trip to London previously this year. Yum, yum. The tea is divine!!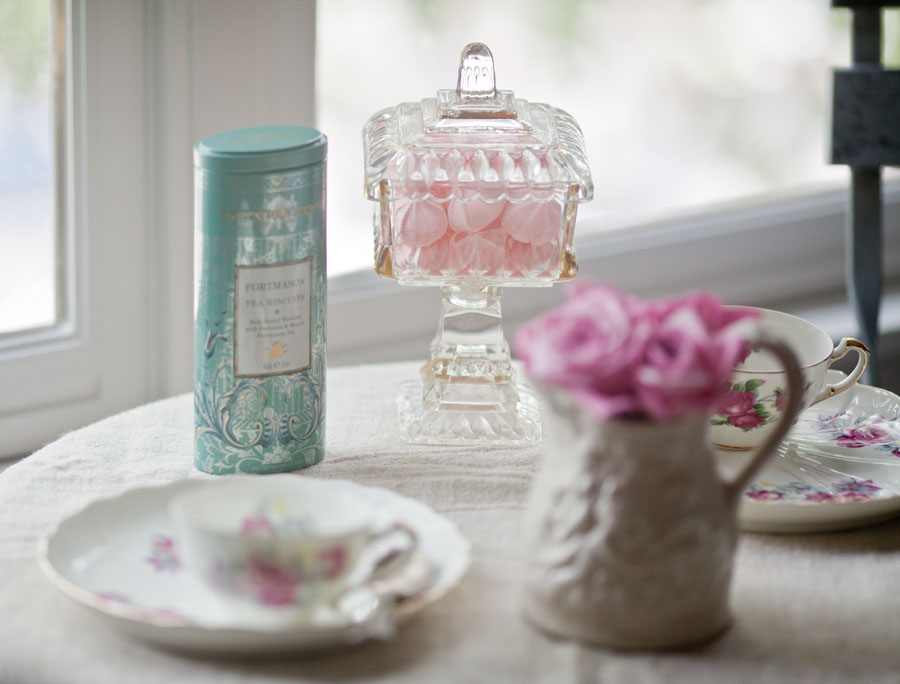 And I do not drink tea from a Styrofoam cup. That is simply not done around here. It must be drunk from a delicate tea cup, preferably made in England. The teacup and plate, a snack set, belonged to my mother in law, who hosted many a tea at her home.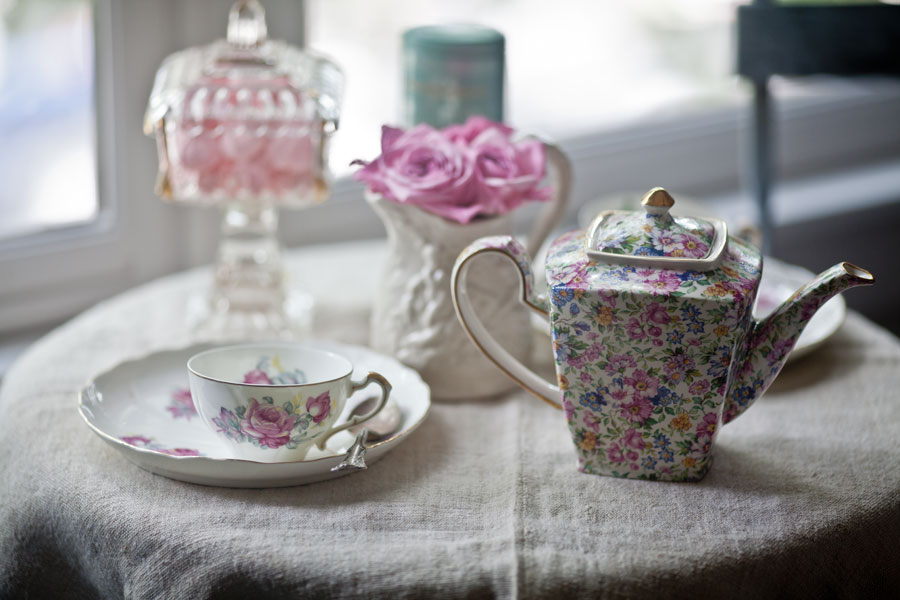 Here is where we hide the TV. It's on the other side of the bed.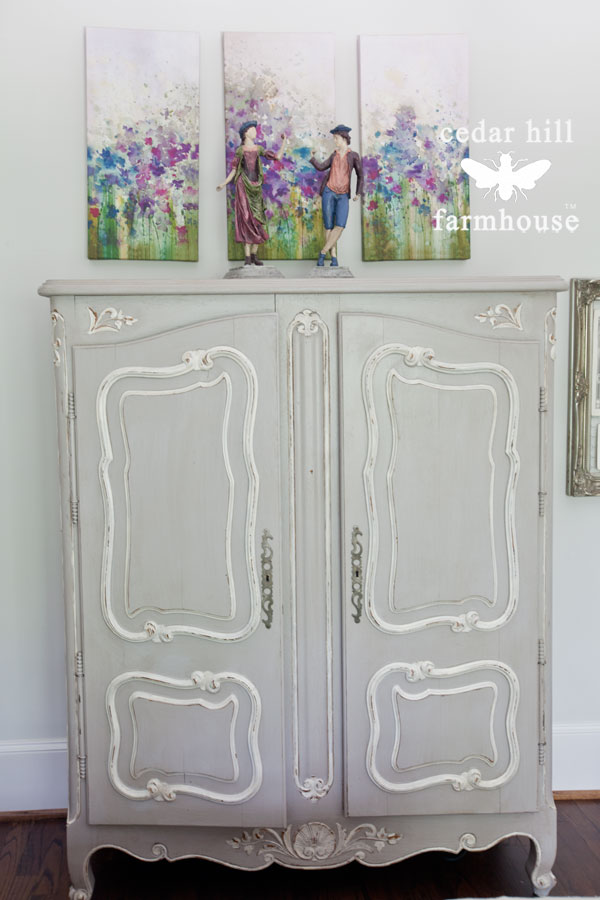 And I know you are going to be shocked…. I used grain sacks for the pillows. I tend to get a bit carried away when it comes to grain sacks.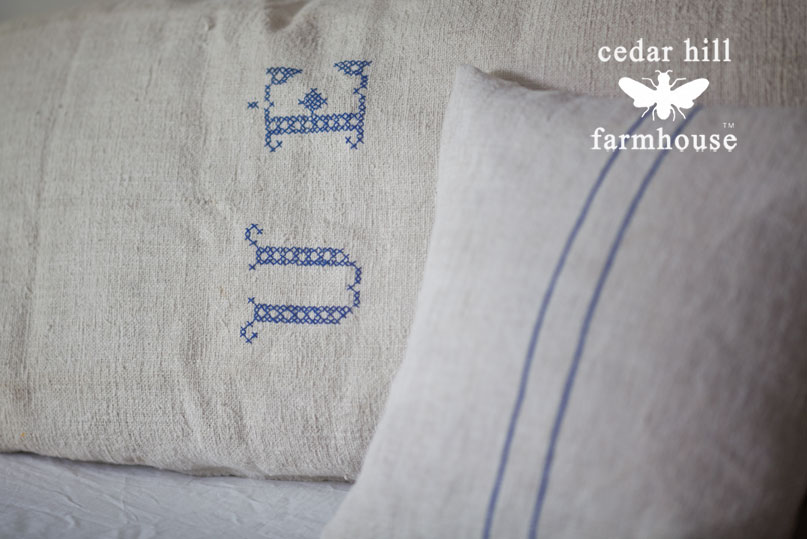 The fabric at the foot of the bed is actually very, very old homespun linen. For those of you that are concerned that my daughter is made to live in a super neat room, trust me, it doesn't normally look like this. It is normally a mess. That is why I don't show it very often. It takes too long for me to pick everything up. Enjoy the photos. You probably won't see this room again for a long time.  I know there isn't a rug in here, but our floors don't get that cold like they do up north. I know people can't believe we don't have a lot of rugs, but really that aren't necessary here.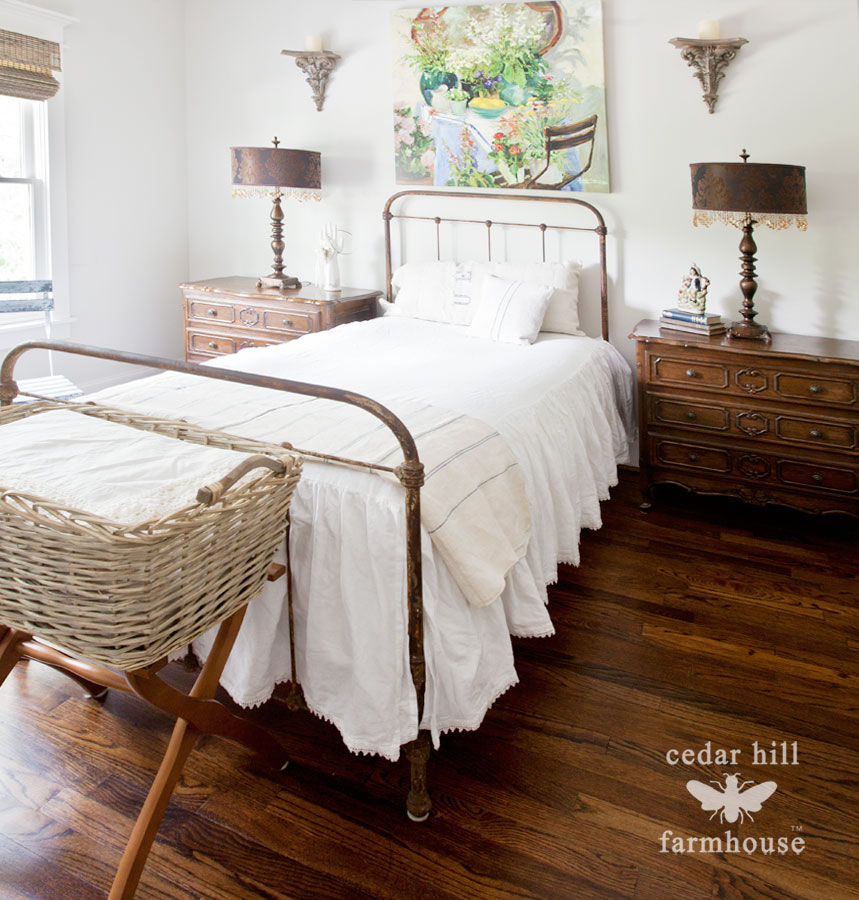 I think it's good to change things up a bit, and so this room has had some changes since we moved in a year ago. If you want to see what it looked like when we moved in, you can find those HERE.
Just in case you missed it, the bedspread is actually a dust ruffle from Pottery Barn (not sponsored.)