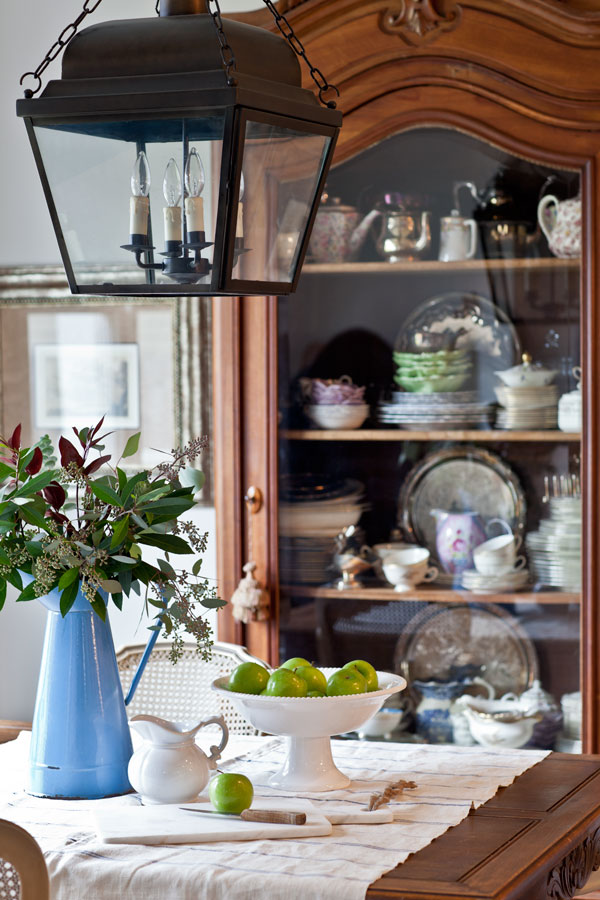 I love French furniture a bit much, and a French table, oh it is such a thing of beauty. I find them to be not only beautiful, but also elegant and romantic, which is the trifecta for me. The curve of the leg can be so lovely. The scalloped apron also adds so much drama to the room.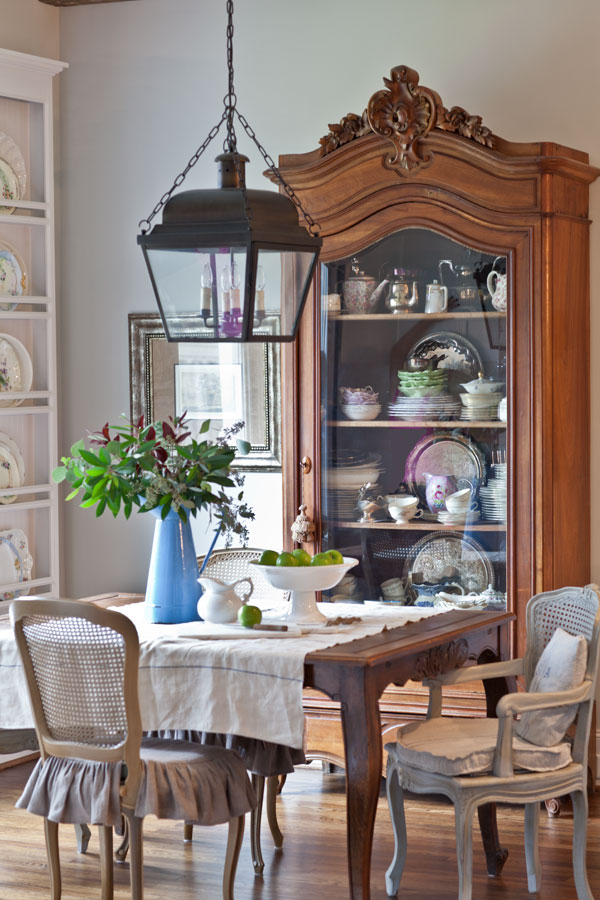 A table doesn't have to be exactly French to put off a French attitude either. The table below is a bit more Gustavian, and yet it has a quiet elegance.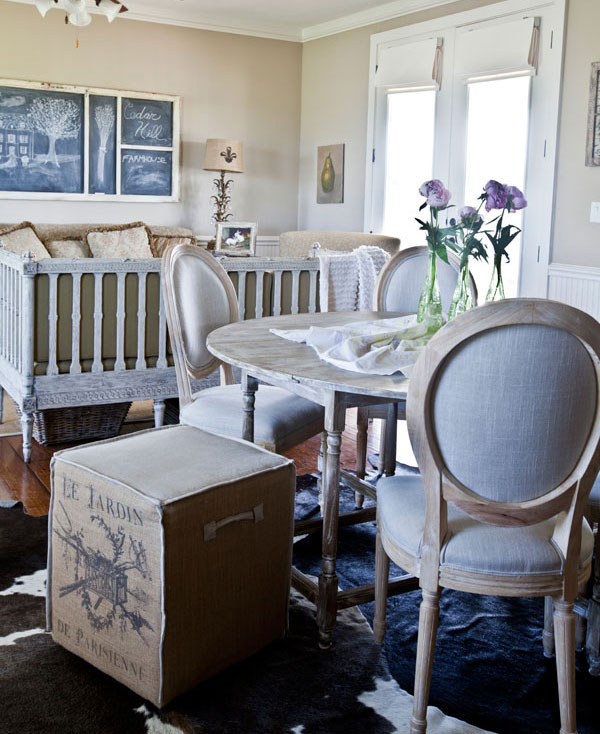 To get that French elegance, you can start with a French table, or you can add French ingredients to your table top like this antique homespun linen tablecloth. I also added an antique French enamel pitcher and a small white McCoy pitcher. The marble cutting board and the white footed bowl are inexpensive additions from Home Goods. Not everything on the table is French, and yet I feel it that all of the elements together give the room a French attitude. These elements could be used to dress up a more plain table.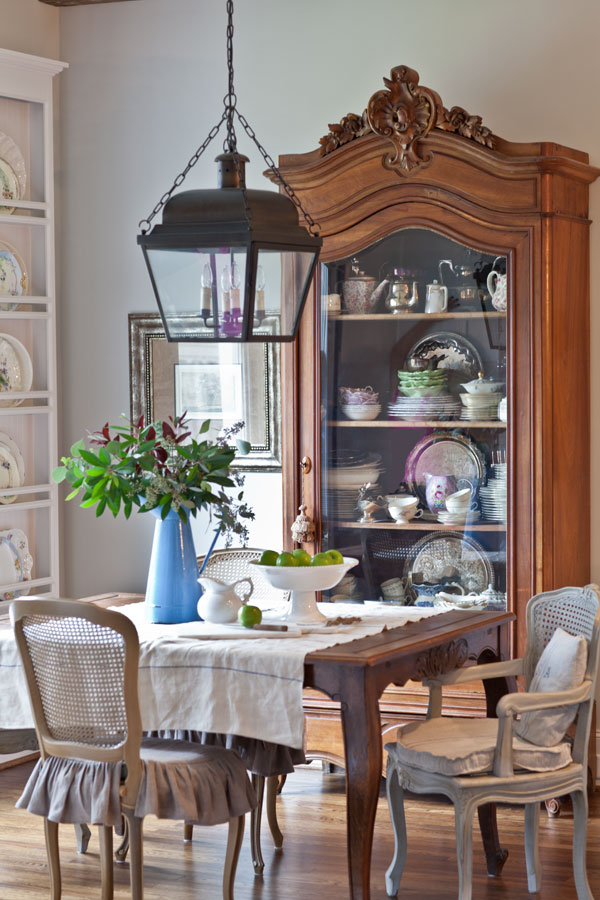 I know when you think of tables, you think of a dining room table, or maybe that's just me, but you can use a French table anywhere you have room for one. The one, below, in my bathroom is small but gives off a big amount of charm. It's a vintage French Provincial table, not expensive at all. I was going to paint it, but decided I like the quirky gold and cream paint job.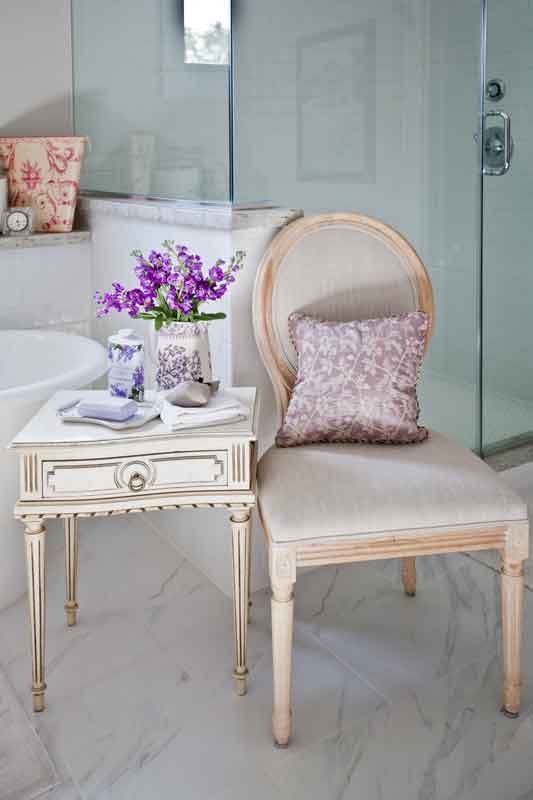 The little table by the stairs also is French. This one is an antique and not in the best shape, but for $25 I was not going to complain.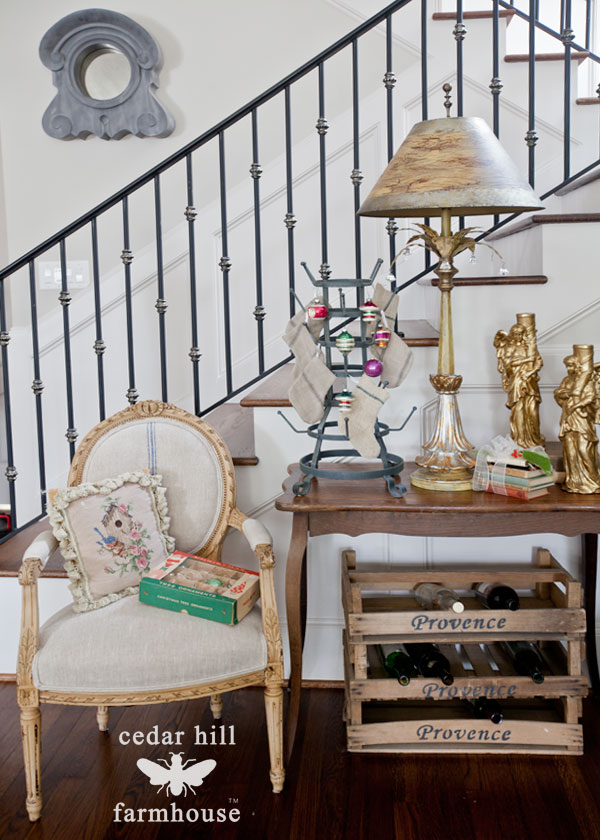 French tables come in many different styles. The one below, a reproduction from Restoration Hardware, is actually new, but was built in Louis XIV style.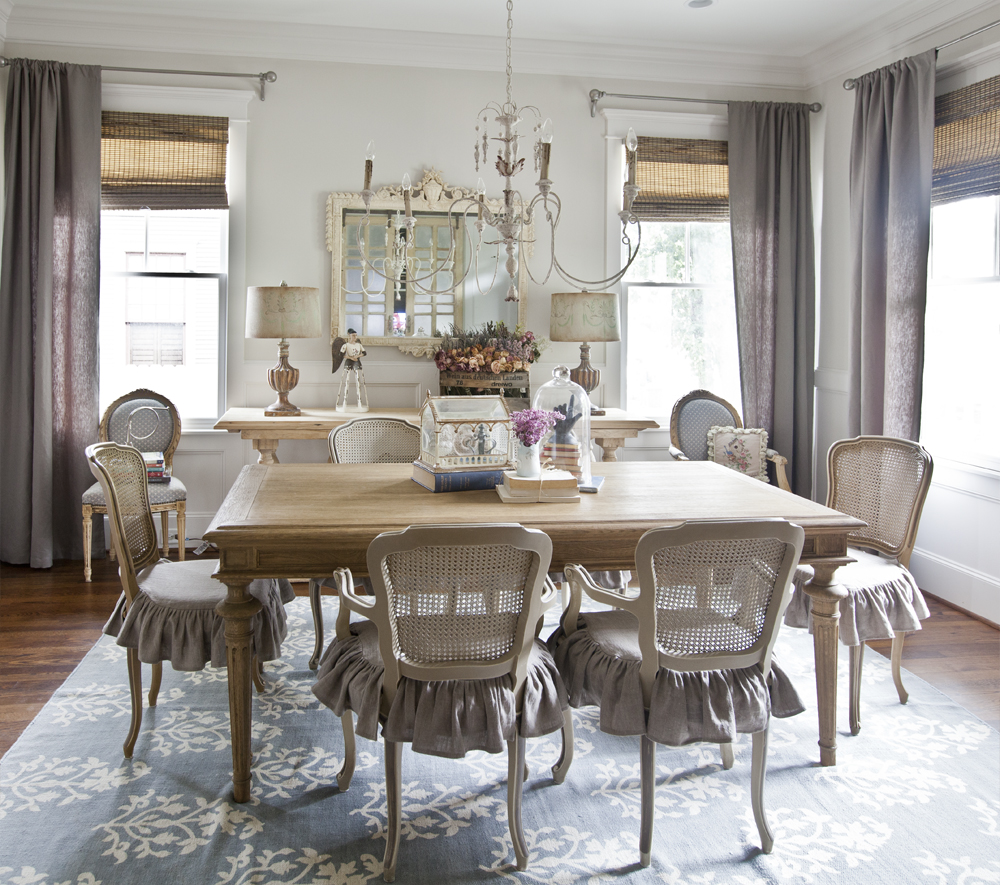 The little table below in my daughter's room is actually an English Queen Anne styled table. It's topped with another antique homespun linen cloth, and of course I used a Christofle silver teapot (French) I found at a Parisian flea market.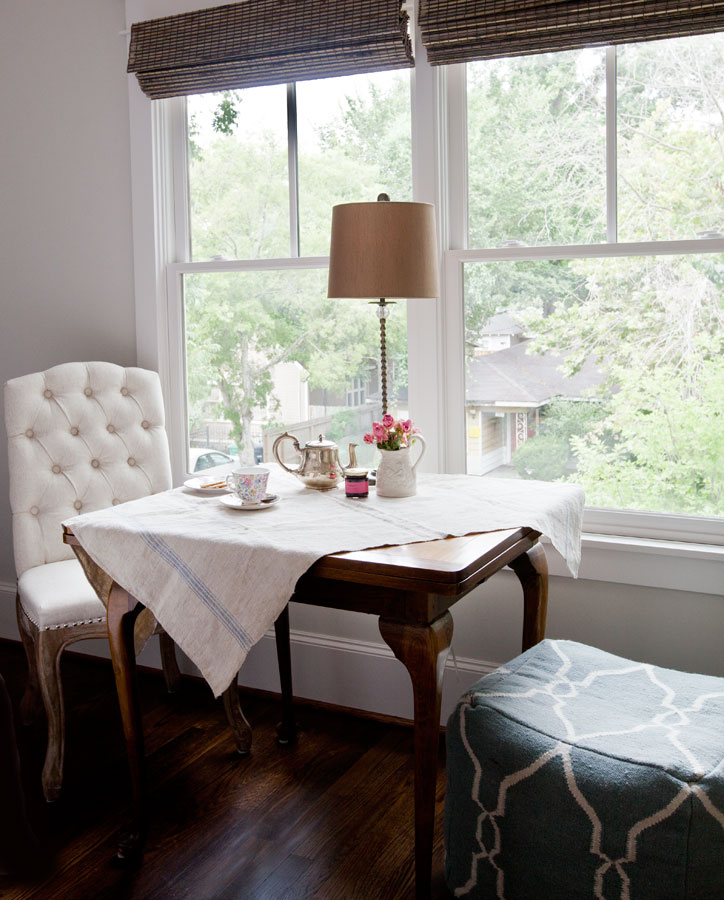 This table is actually from World Market, but I painted it ages ago. Paired with vintage French bistro chairs, it makes for a nice spot to enjoy the scenery at the farm.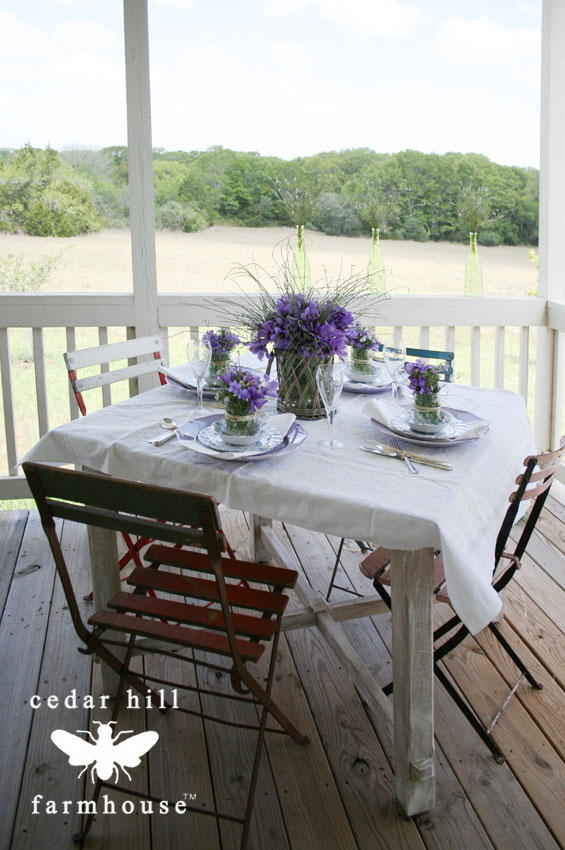 Little French tables can usually be tucked in small spaces. This little number holds a few books, and is really just a place to park a drink or your keys as you sit in the chair. I believe it to be vintage American.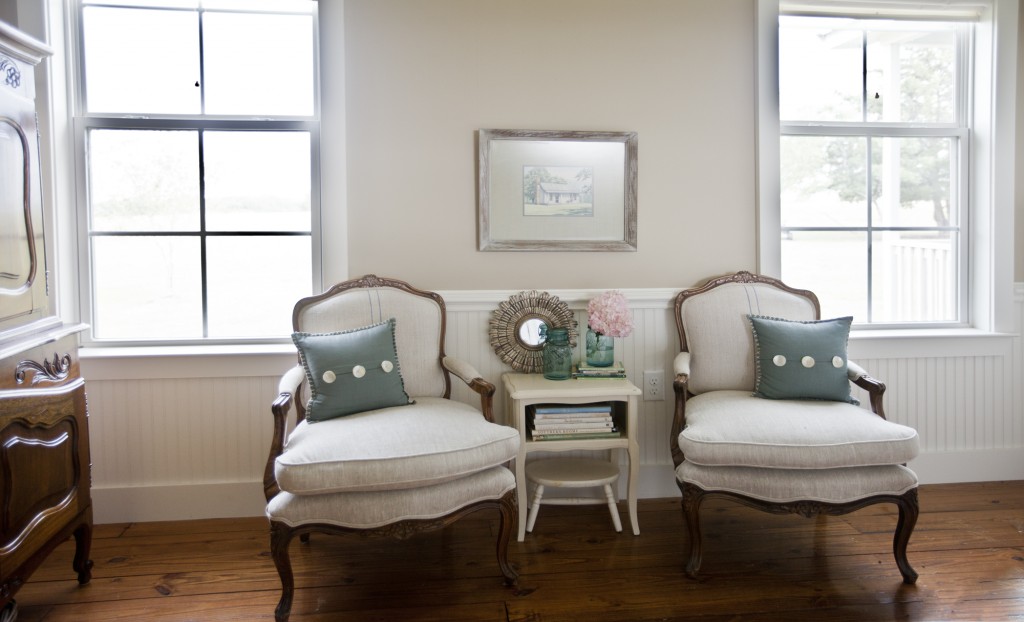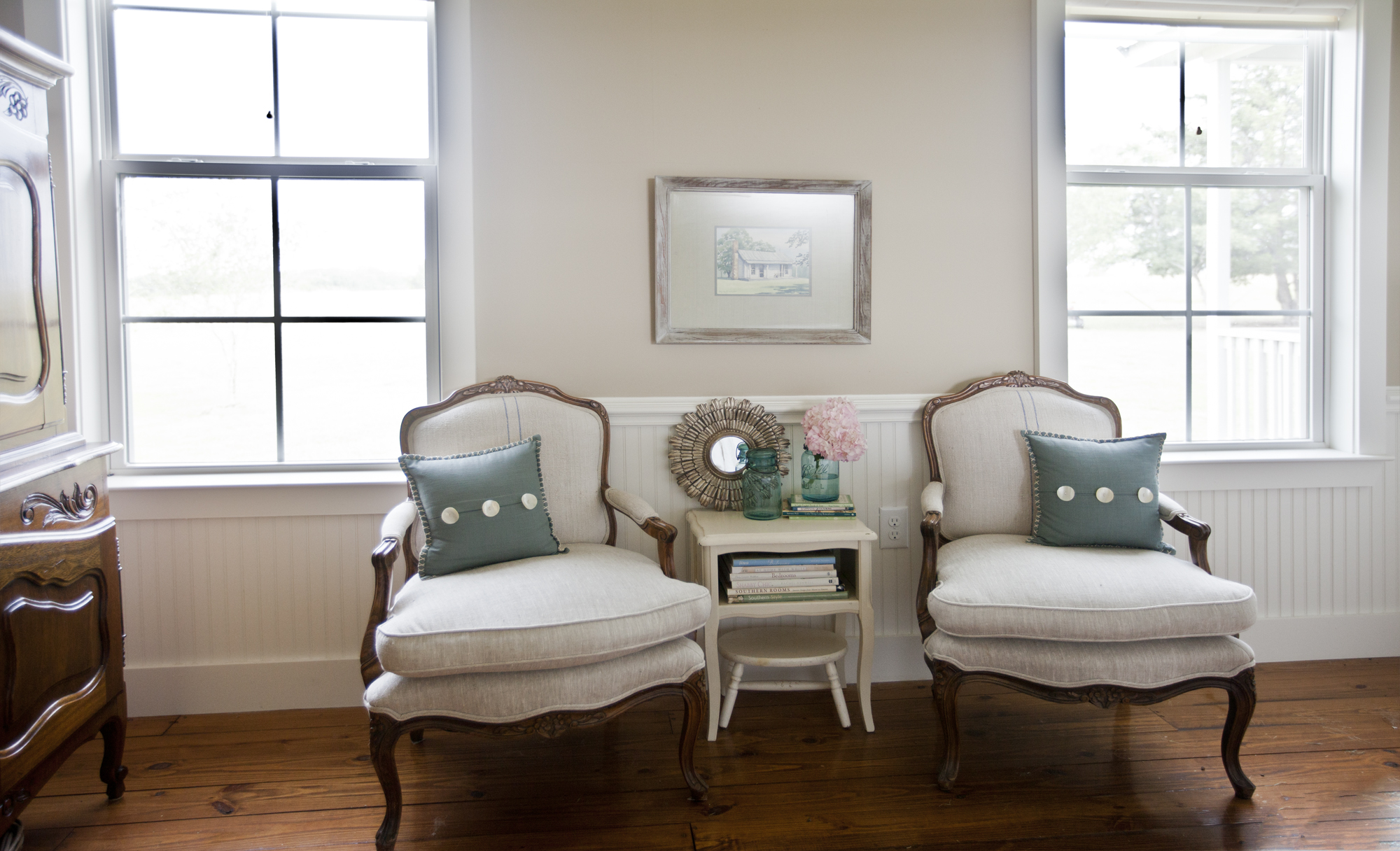 Another inexpensive find from the auction, the table below was less than $100.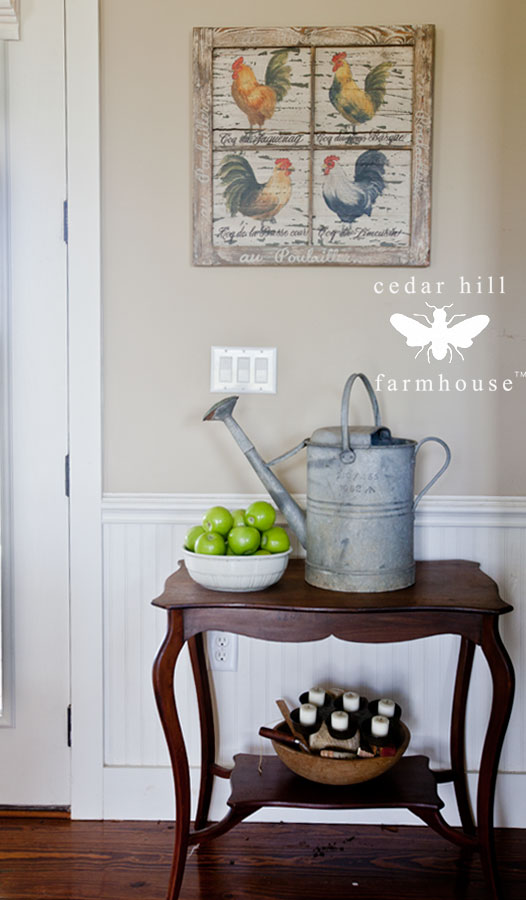 The vintage table in my closet is actually used more like a desk, but I am guessing it was more of a table originally. It's my favorite place to hide…. shhhh.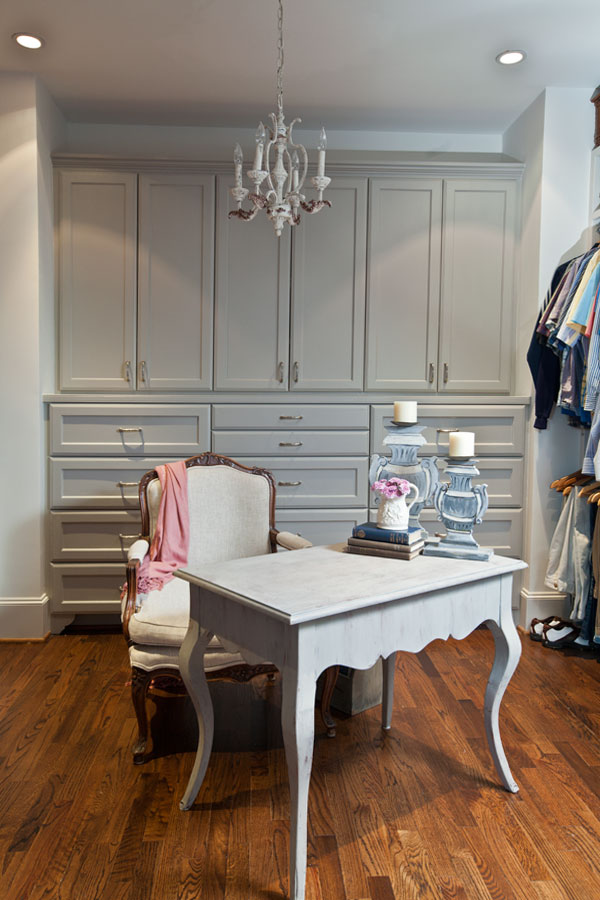 Sometimes my favorite French tables aren't really French at all. The long antique scrubbed pine table on my back porch is probably American. I love this table, especially the memories made with family and friends sitting here.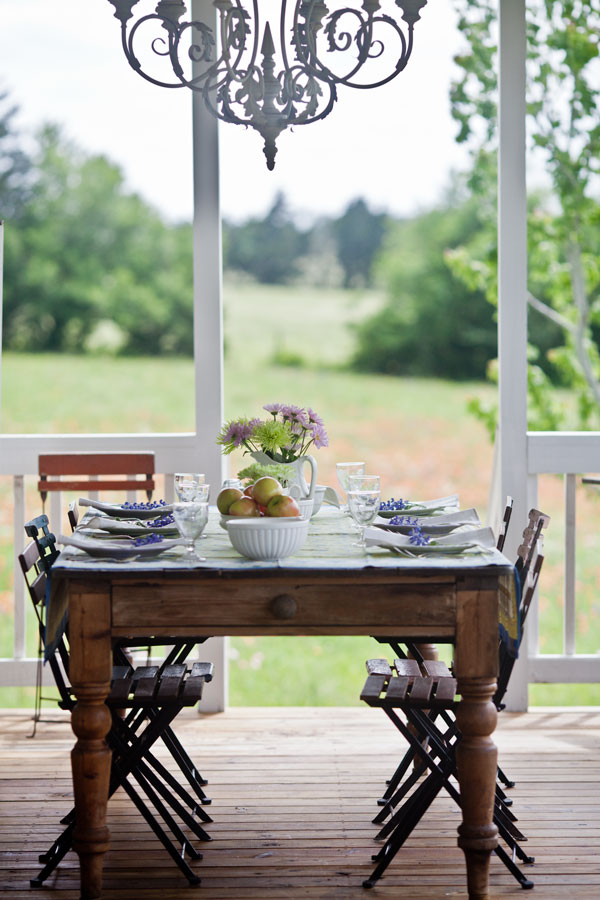 The stacking tables are Florentine, so they are technically Italian, not French, but still they are elegant and perfect.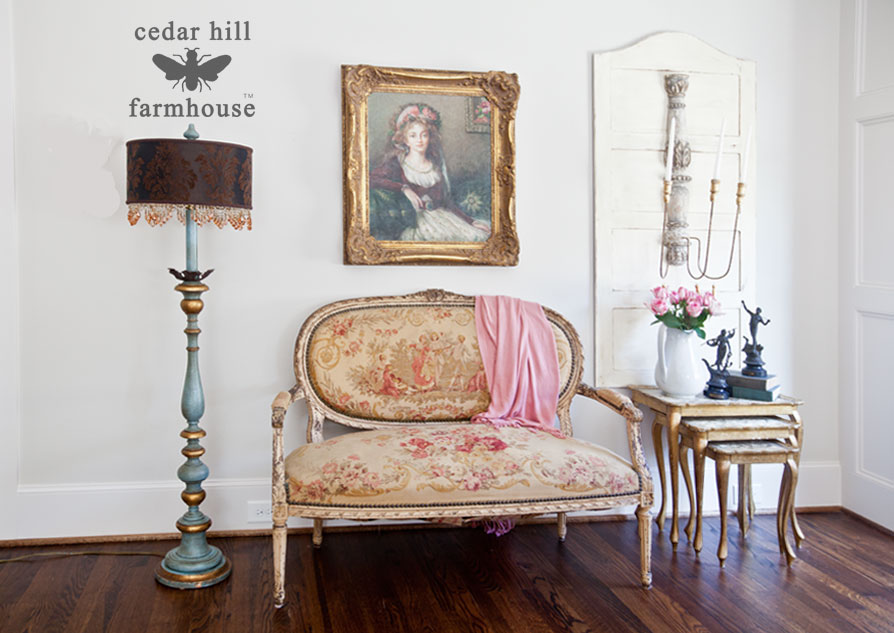 If you notice the little table by my sofa, it is not French, but I believe it to be Victorian. The details give it a French attitude, and I like that. So I hope this post has given you lots of ideas on how you can use French tables big and small in your home. I've also showed you how to dress up your non-French tables to give them a bit of French attitude.