Welcome to the second installment of Country French Design, a monthly multi-blog event.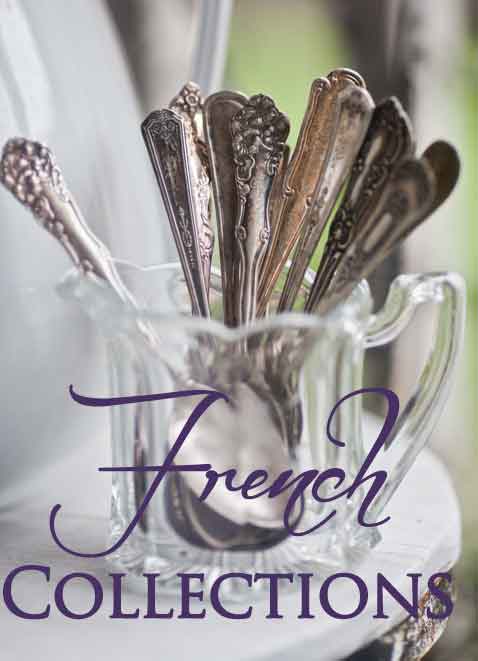 Today's topic is French inspired Collections.   I love collections of old things, and perhaps my favorite thing to collect is vintage silverware.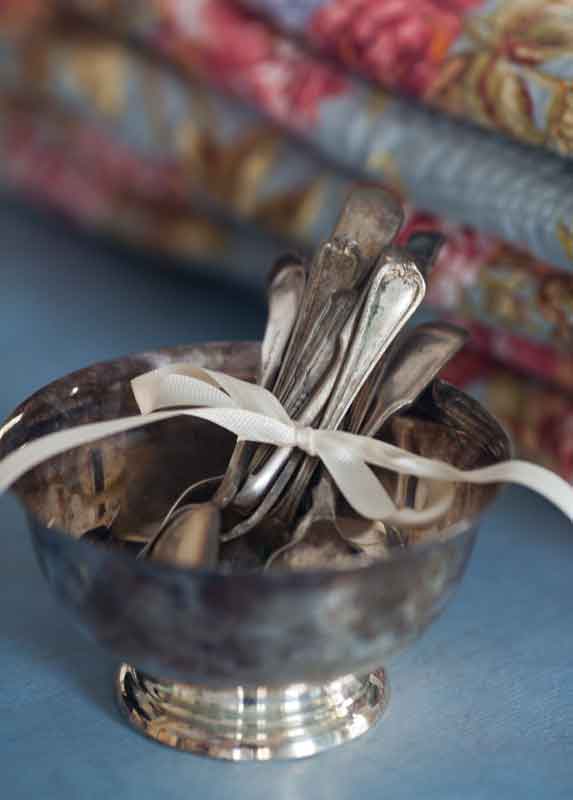 Vintage silverware has a French feel to me, even if the silverware isn't actually from France.  But when it is from France, it makes it doubly special.  Seeing piles of silver or just a piece here and there, makes me think of France.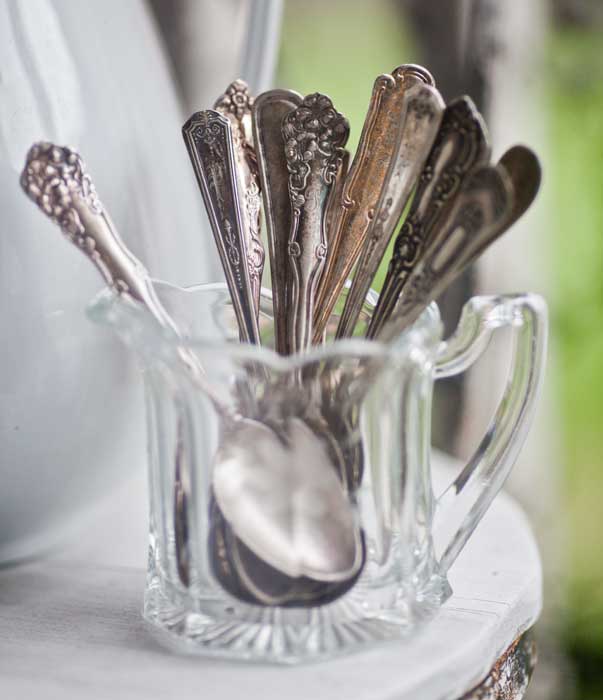 I love seeing mounds of silver whether it is on a table ready for a party,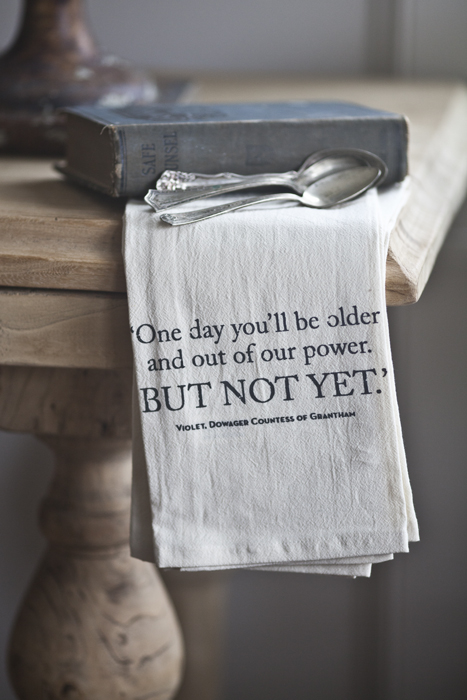 or just hanging out.  Now I am not going to put myself out there as a silver expert, but from my experience, the French silver has the detail on the back of the spoons and forks. So they were meant to be put on the table upside down in my American view.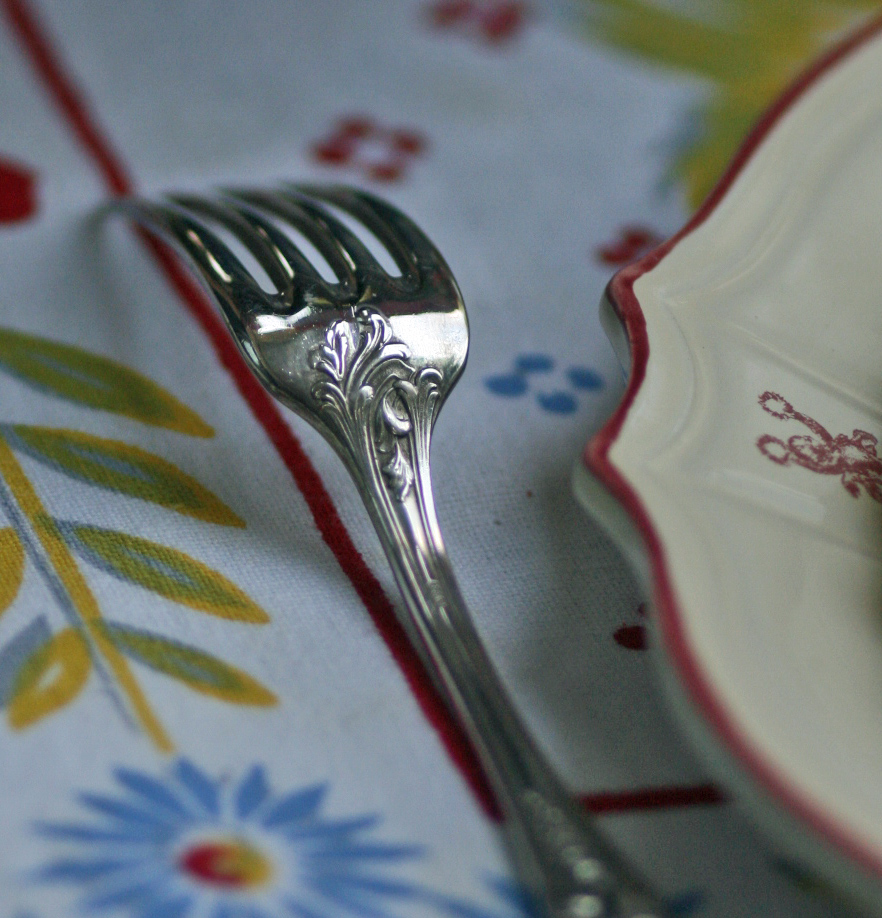 This is a French fork. See what I mean?  Isn't it beautiful?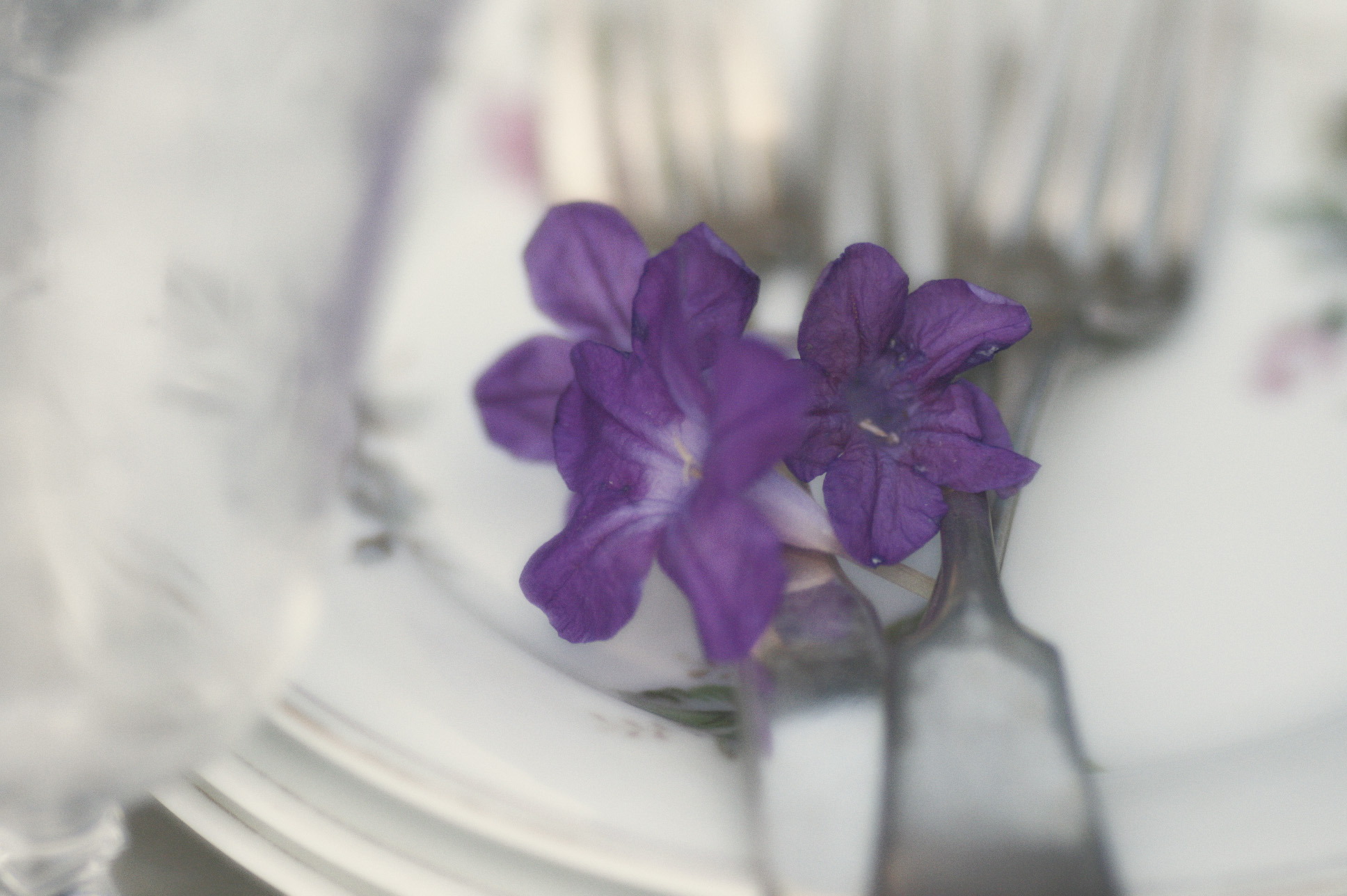 See how pretty the silver is casually lying about, like you are getting ready for a party?
The silverware below is French.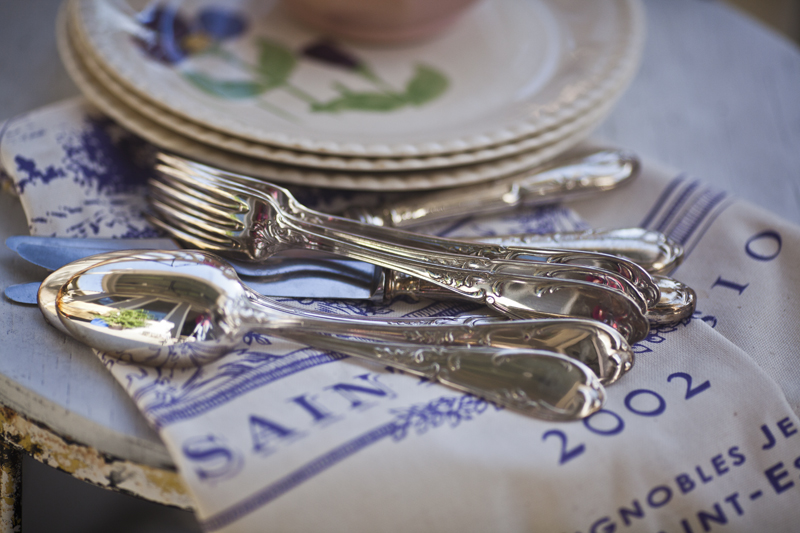 Of course it's fun to see the silver sitting on the table,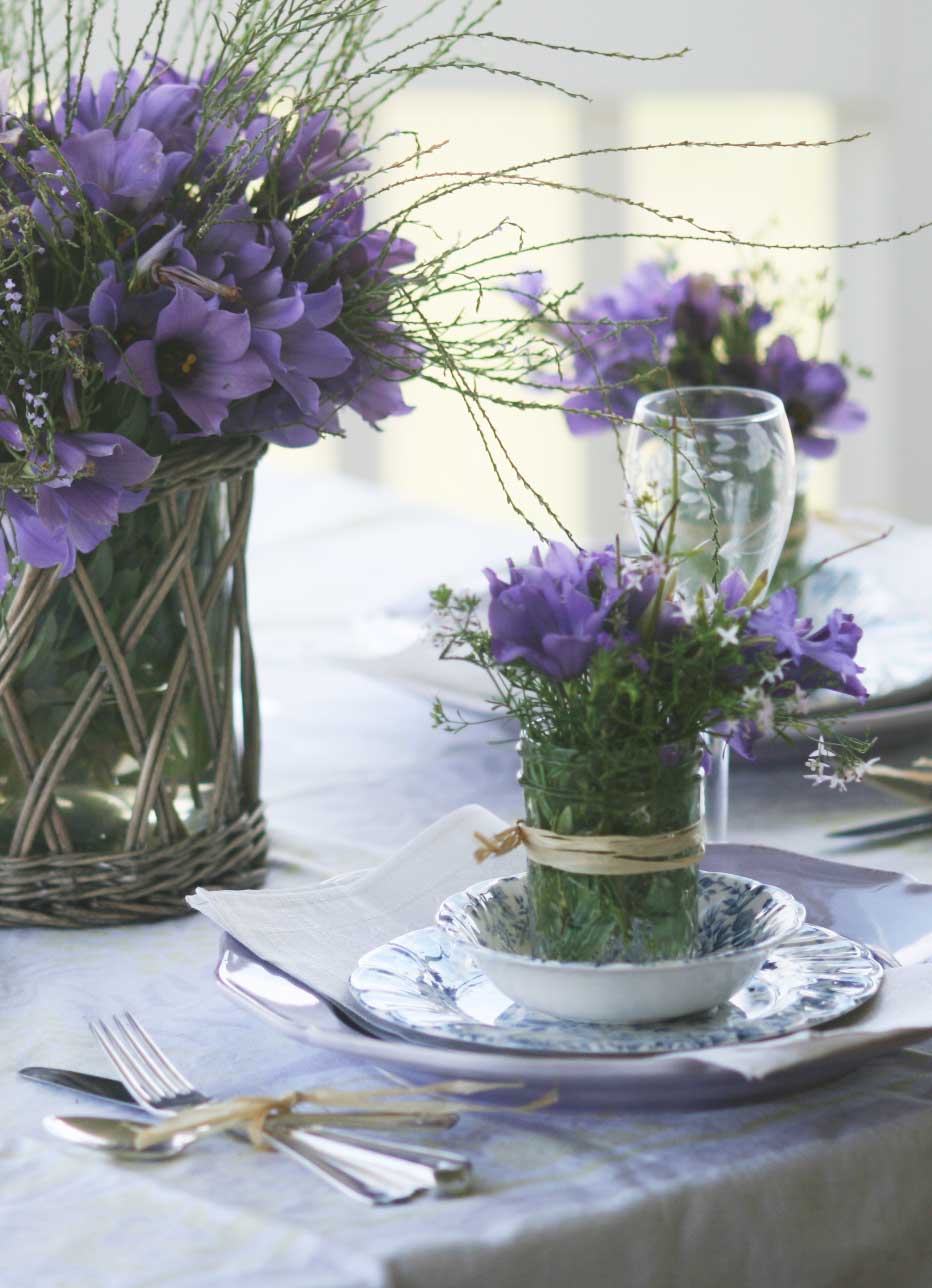 or  perched on food.  (Shhhh, I didn't polish it.)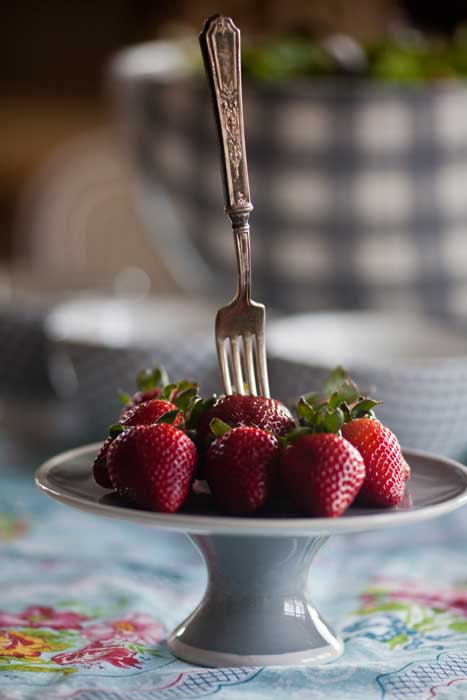 Here I've just put one spoon in a display case.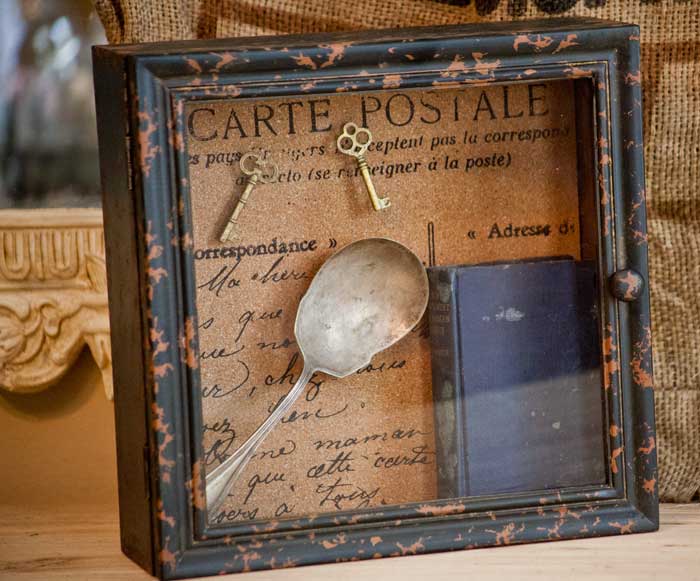 And below, I have gathered some spoons together for a tea.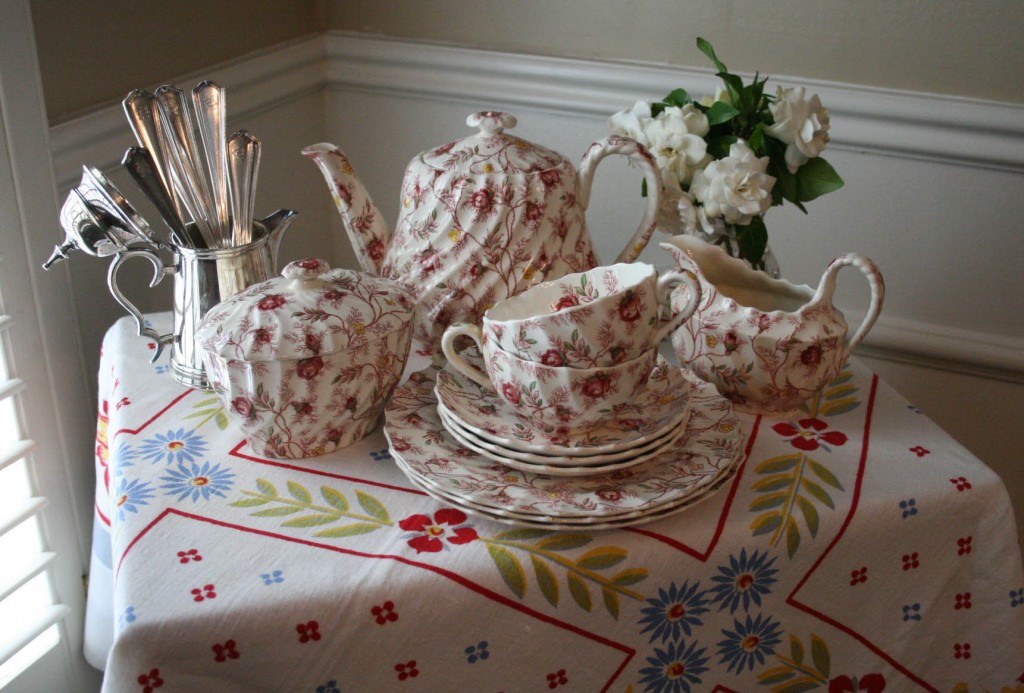 So where can you find silver?  Lots of places, but I have found the best place price-wise is eBay.  Be sure the seller has lots of good feedback, know the return policy, shipping rates, and ask any questions before hand.   Then know the maximum amount you are willing to pay.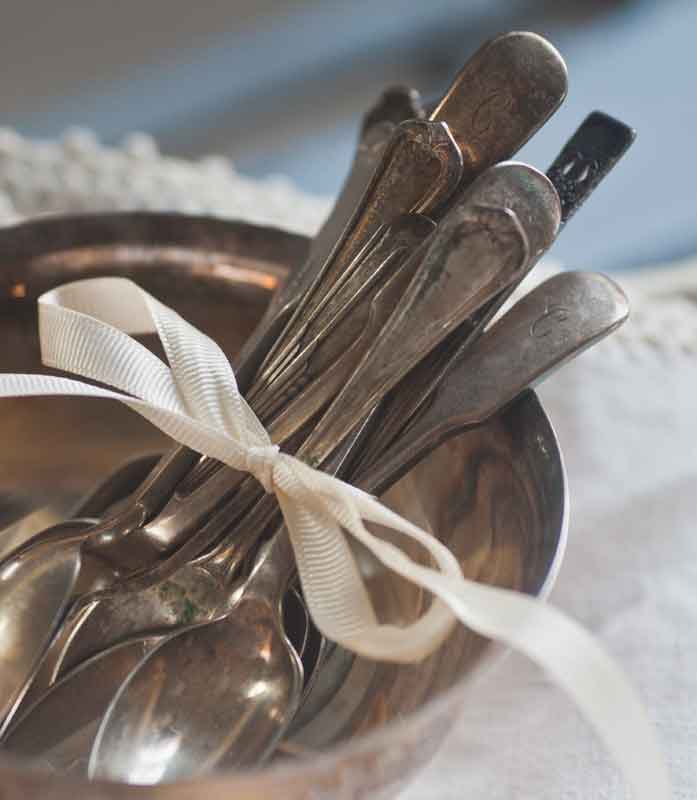 Now, let's see what goodies the other country French bloggers collect!!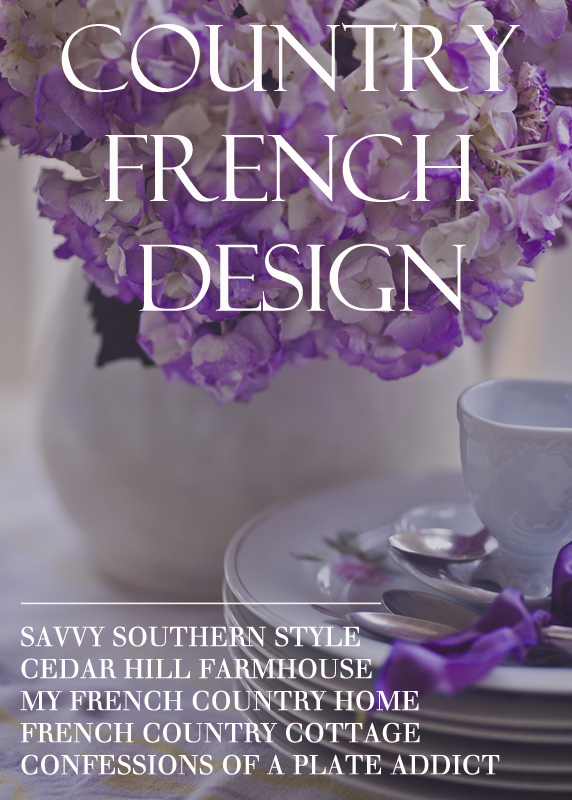 I sure hope you will visit the other blogs on this country French tour today.  So what is your favorite French-like collection?