To be honest, when my daughter moved out, I decided not to do much with her room, since we might be moving in a few years and when we downsize, I won't need as much furniture. So I just moved some things into the room so that it was usable. I wasn't going to put a bed in here, since we have a guest room above the garage, and when we move out of this house, we are not going to need all of the beds we already have. I thought it was a nice sitting room, and you can see it HERE.
After a few months, I realized the room wasn't being used much. The problem? Pretty seating, but not super comfortable seating, and it had no bed so it couldn't be used as a guest room. I admit that I like to flop on the sofa to look at my iPad or read a book, and the settee though pretty isn't the best place to sprawl about.
So I decided to just add a mattress to the room on a cheap frame, because we may be downsizing soon. But when I looked at the cheap frames, I wasn't really happy with them. Then I found a daybed that was gorgeous, and not super expensive. I thought why not get something good looking? I know where it could be used when we downsize, so it would not be a wasted purchase.
I am an Amazon affiliate, and may make a small commission for qualified purchases (at no cost to you).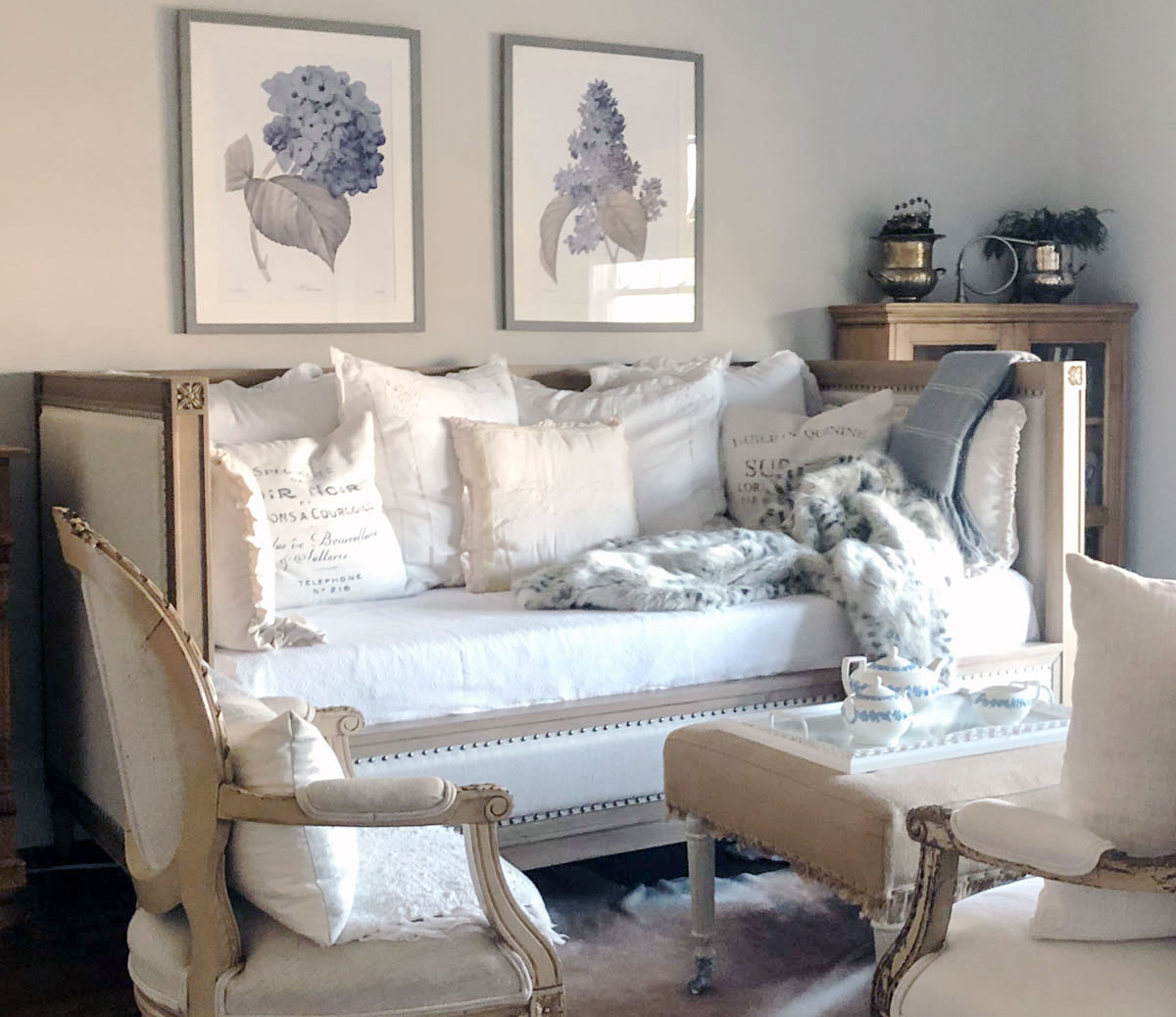 Although I found it elsewhere, I found the exact same bed on Amazon, and you can find it HERE. We assembled it ourselves, and it was pretty easy to put together, however; it does take two people to put it together, because the pieces are very heavy.
I can report that's it's very comfortable for napping, sleeping, and flopping about. I think it's pretty elegant for a daybed. I had lots of extra pillows and bedding, so I only had to buy the daybed and the mattress.
I would have added a lot of color to the room for fun, but since I was on a 'go with what you have' mission, I simply used what I already had. It's always a good idea to check your stash before rushing off to the store.
And here's the room from another angle. I've got the pillows set up to use the daybed as a sofa, so when it used as a bed, clearly most of the pillows come off the bed.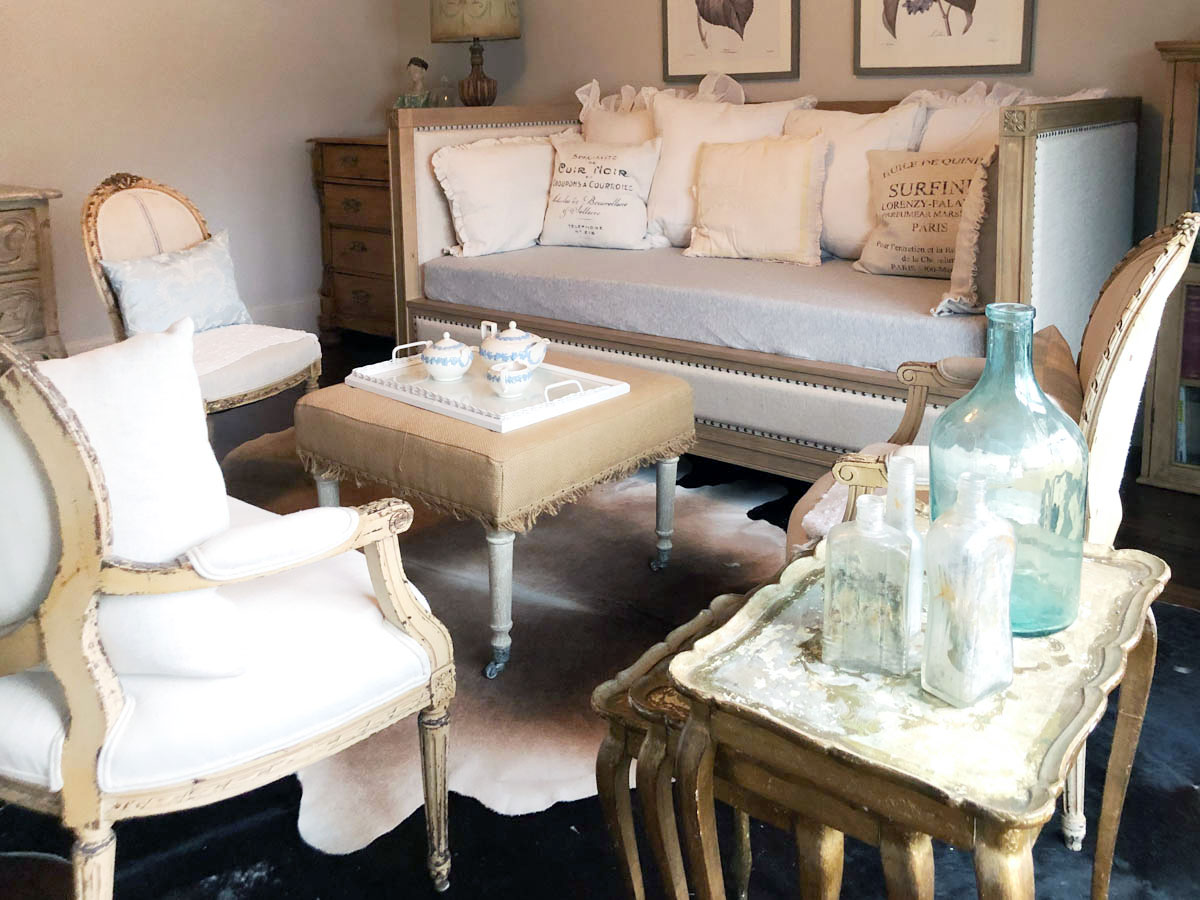 As you might have noticed, I'm not posting as much content on my blog as I used to, but our podcast has a new episode every week. We include lots of links to websites and products, so the shownotes are helpful too.
DECORATING TIPS AND TRICK PODCAST