So my baby just moved out, and I can't wait to show you her apartment! She wants me to take photos of her apartment, so I'll be shooting it soon. Today, I wanted to finally share her old room, which is now my new sitting room. We didn't put a bed back here because when we downsize we will have too many beds, so I didn't want another extra bed. Besides, we have a guest room that she is now using, so there's a place for her to stay when she comes home.
I thought the house had gotten a bit crowded so it was nice to spread things out here. The only thing I purchased for this room is the artwork. I found it at Home Goods, and I was tickled to find these prints! The other items were already in the house. I love a low cost project.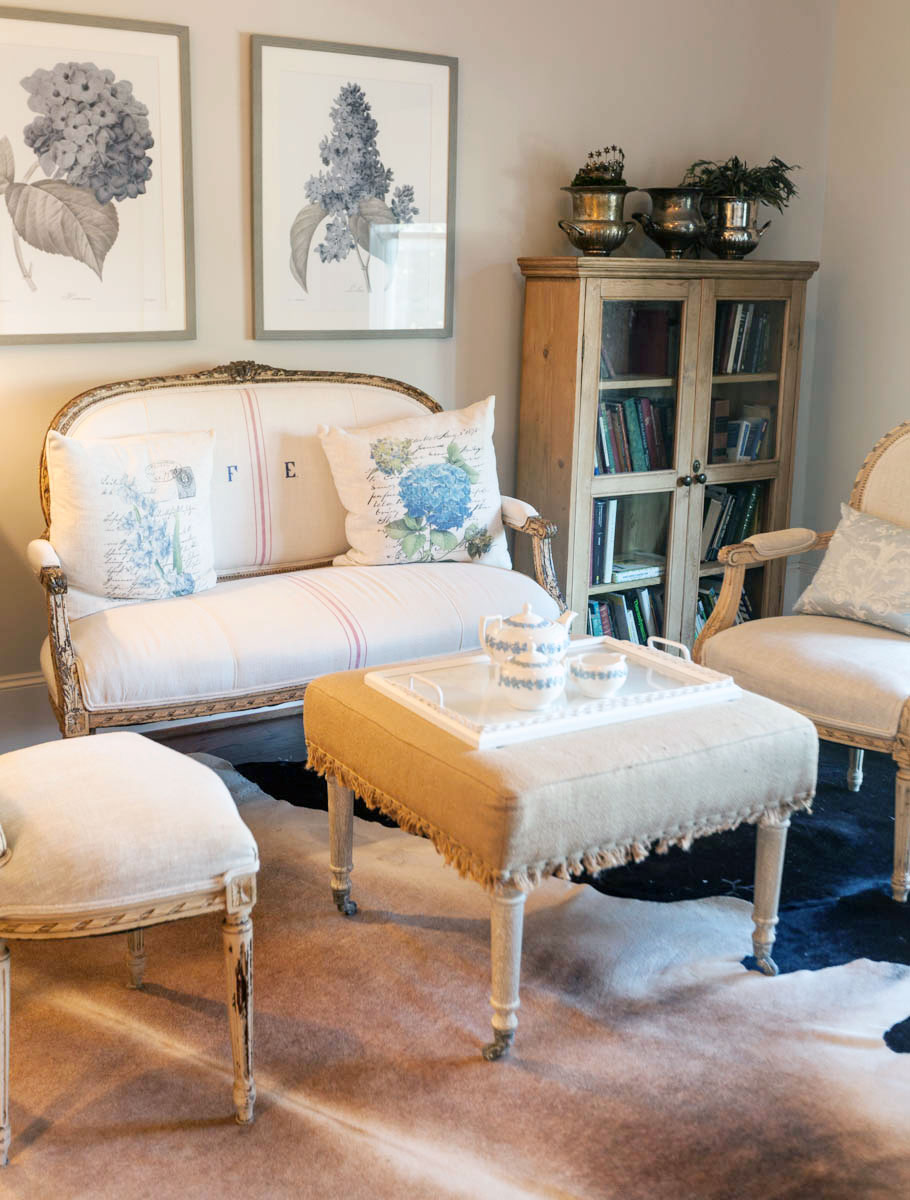 The chairs and the settee are all an antique set. I changed the fabric, and when we did that we found they were full of horsehair. The upholsterer removed that and added new foam. I don't want to think about what else was in there! I love the hand carved woodwork on the chairs. The paint appears to be original. I used antique grainsacks for the settee and the chairs.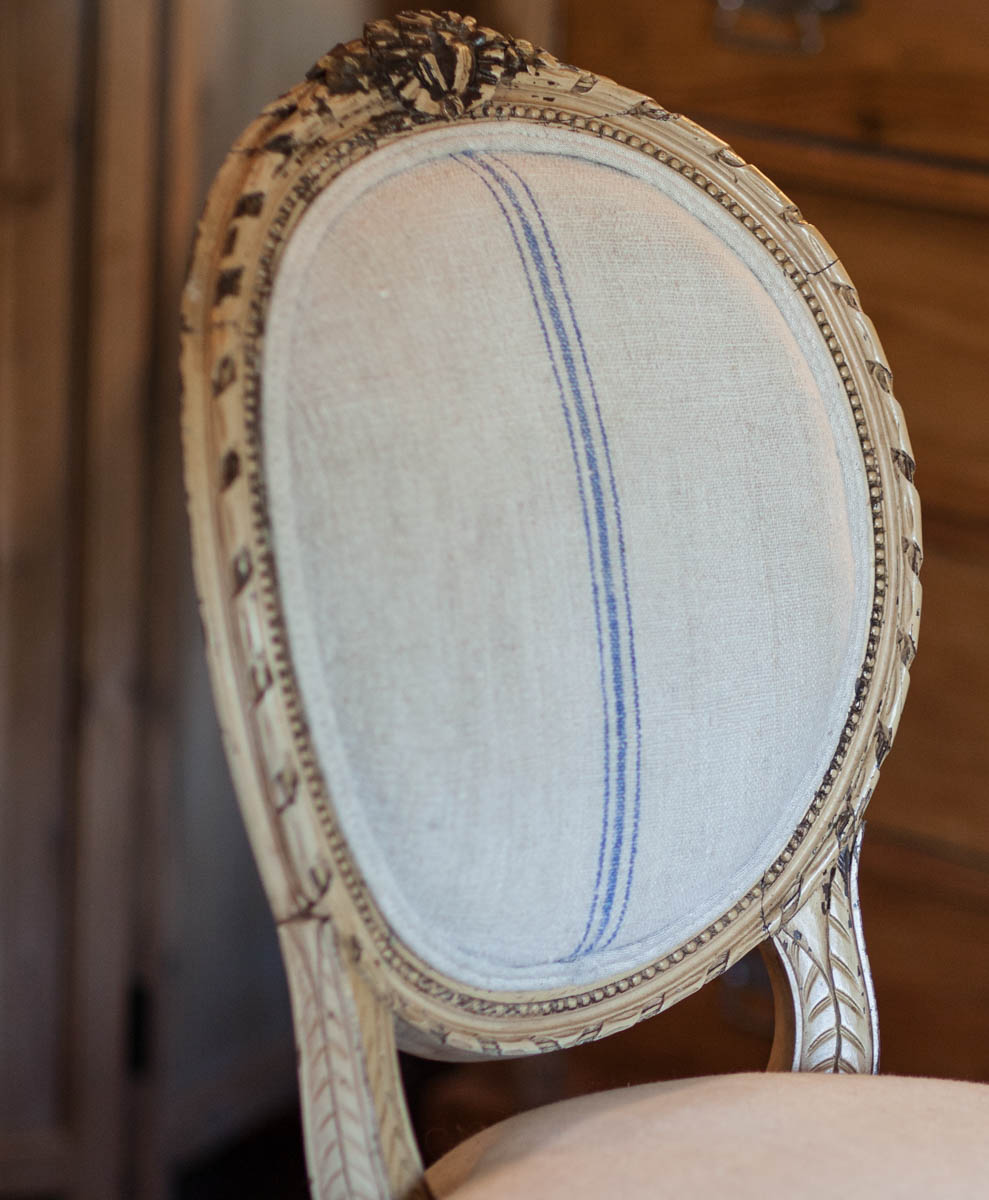 The room feels really big now without the bed and the table that used to be in here. I can't wait to have a cup of tea in here. The chest on the left is from Soft Surroundings from when thye used to carry furniture. Sadly they don't sell any furniture any more.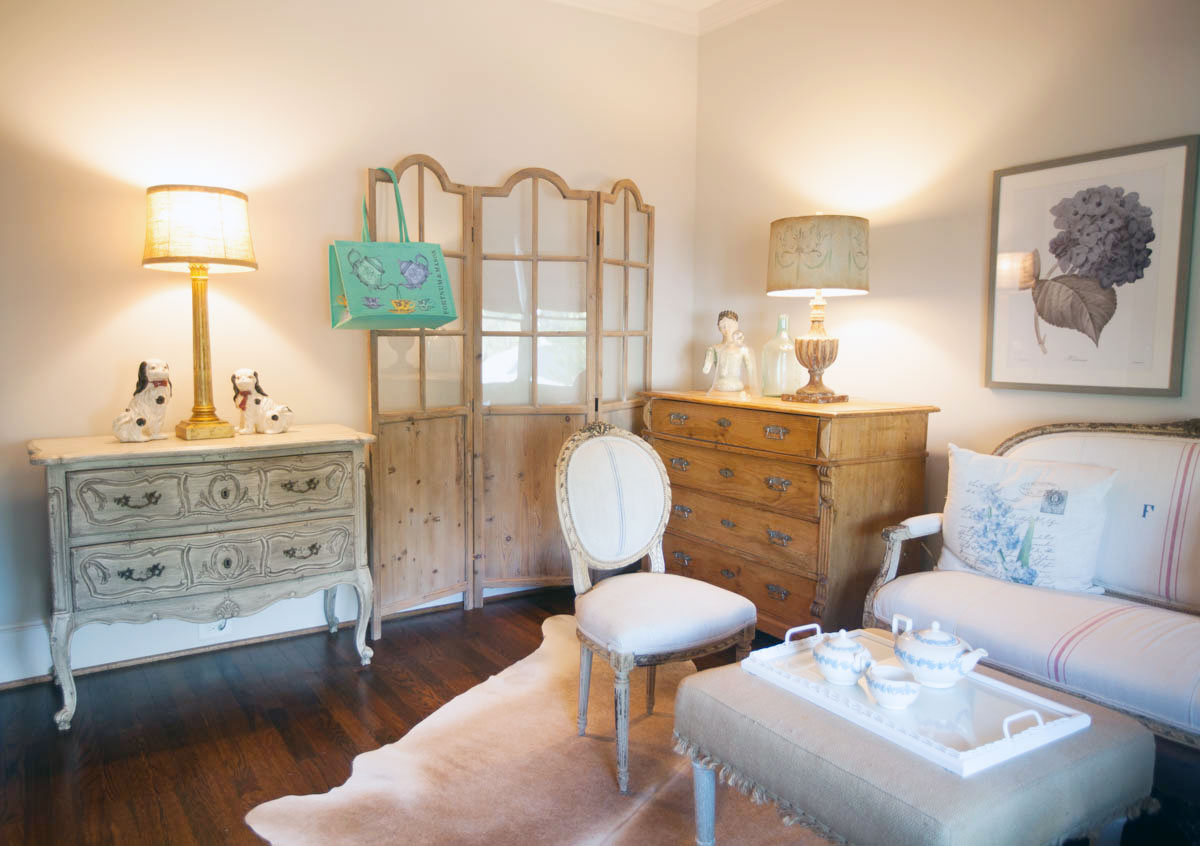 This is a great place to display one of my favorite tea sets. It's vintage Wedgewood Eturia Queensware. I don't have the cups that go with the teapot, but I still enjoy it!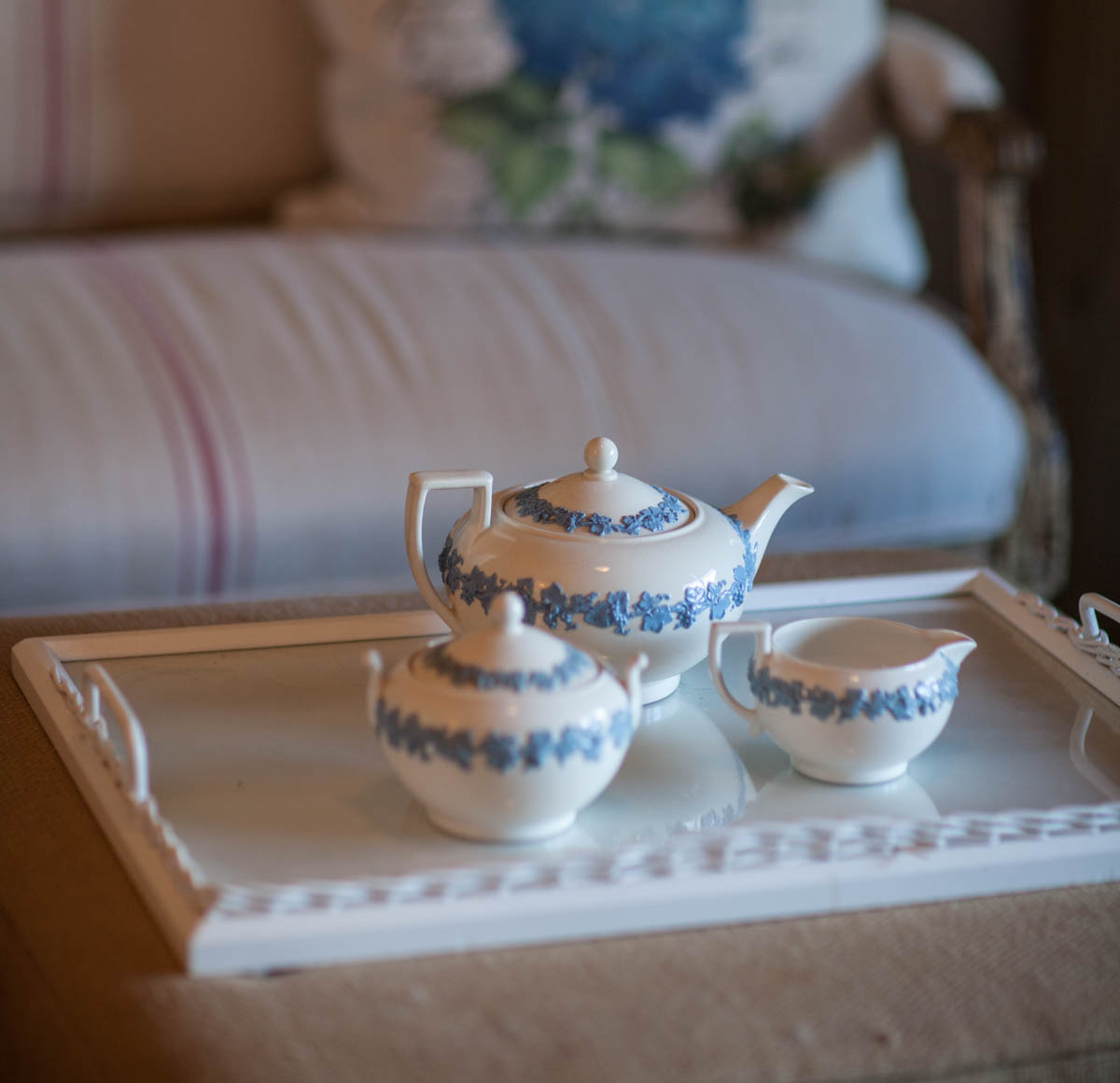 I wanted to show you the detail on this antique English chest of drawers in pine. It has a much finer grain than new pine. I adore antique pine, and hopefully you can see why from this photo.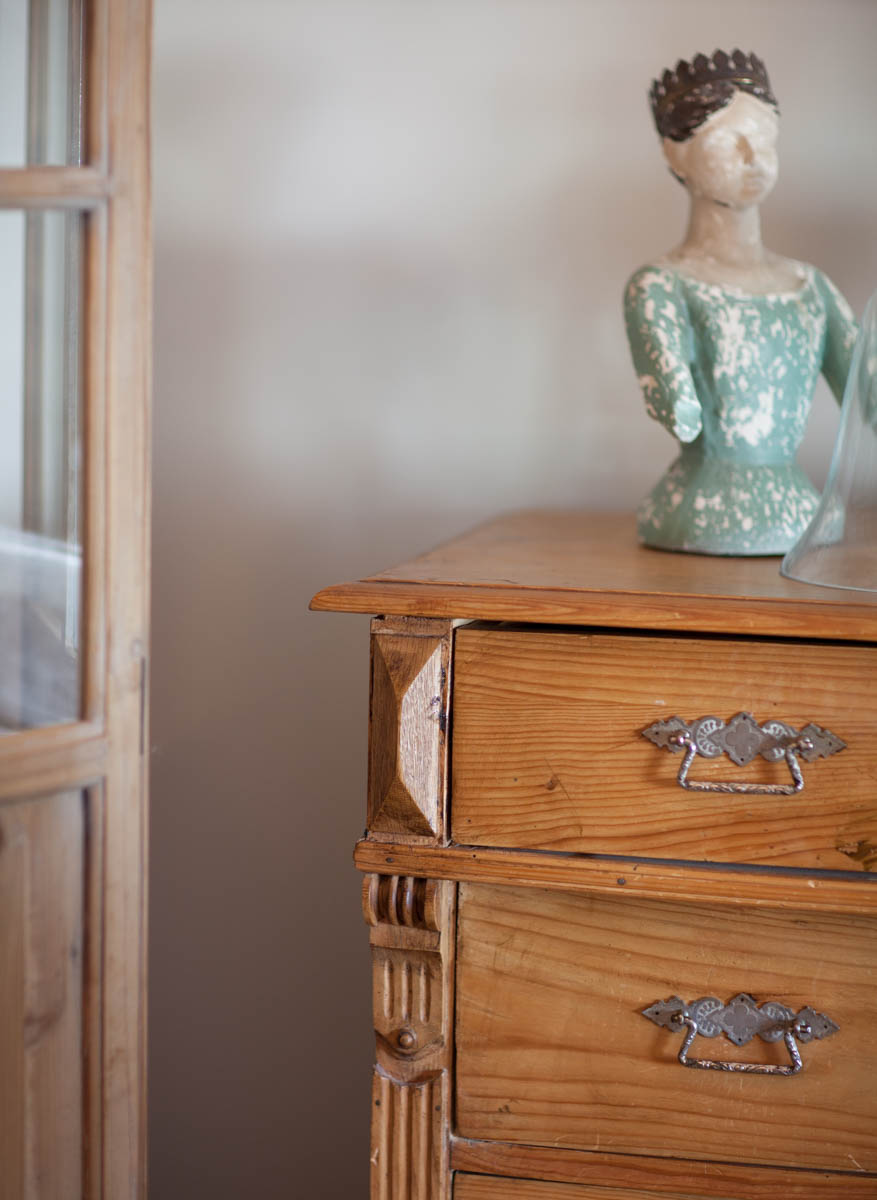 Another fun thing in the room is the set of champagne buckets above the antique pine bookcase. They add just the right amount of rustic charm to the room.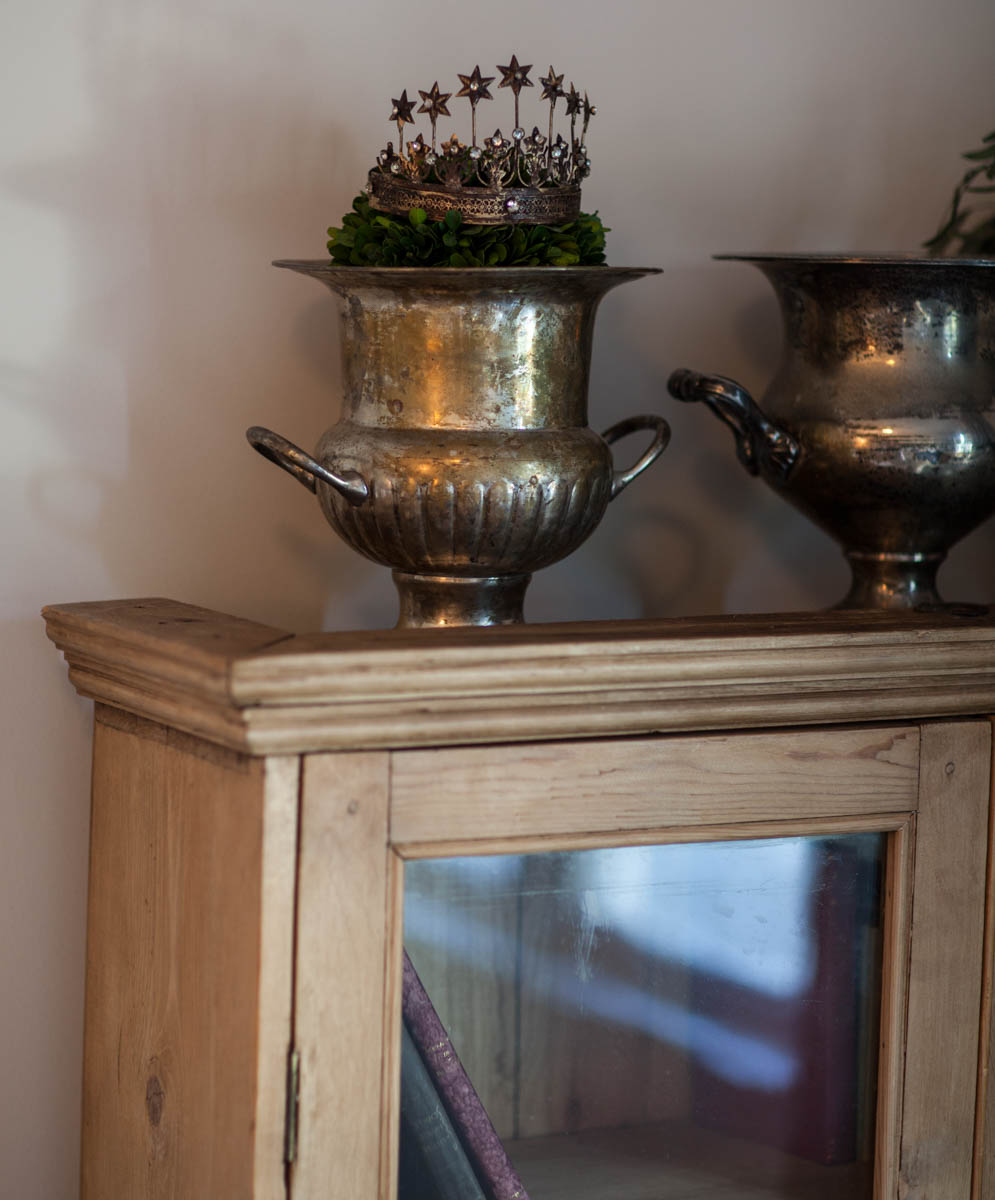 My daughter's new apartment is very small, so she wasn't able to take much with her. The good news is that there's a lot less to clean! I miss seeing her down the hall, but I'm so happy for her to get her own place.
Thanks for coming by for a visit. I have been super busy lately and have been trying to find time to post. Getting my daughter moved out and cleaning out the attic, garage and closets was a much bigger undertaking that I anticipated. Looks like I might need to have a garage sale!