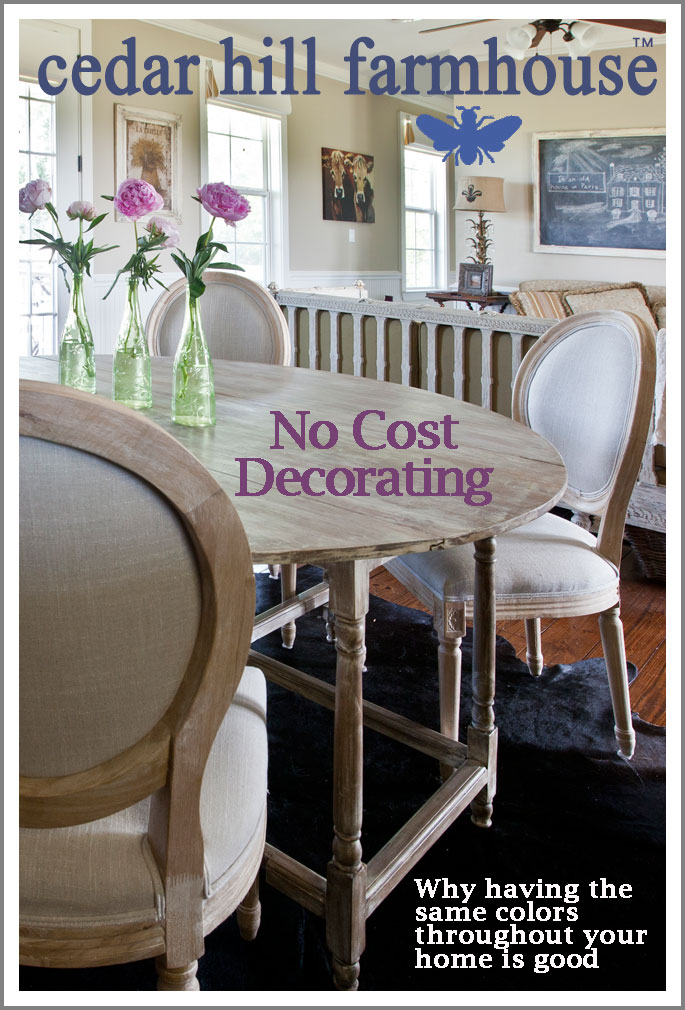 Oh no, she's at it again.  That must be what Mr. CH is thinking, but still he smiles as I haul 4 chairs from the city house to the farm. Then move 4 different chairs from the farm back to the city to sell. That is what it's like to be married to a blogger.  I showed you this room when I showed 4 rooms redone here,  French accents for 4 rooms.     
I wanted to talk a bit about the room since I didn't get to in the previous post.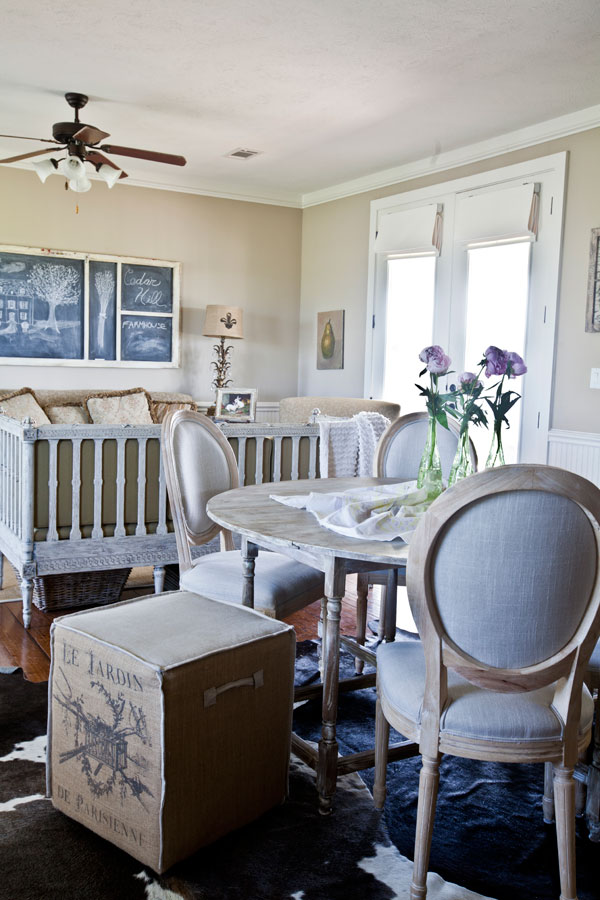 The first point is that the chairs I ended up using came from 3 rooms in the city house. They weren't working there, well I mean I didn't like them in front of the fireplace, so I needed to put these chairs somewhere. I decided to move them to the farm.
Two were at the fireplace, one was in the bathroom, and one was in my daughter's room. I gathered them all up with my other version of musical chairs and moved them to the farm.
Here they are in front of the fireplace.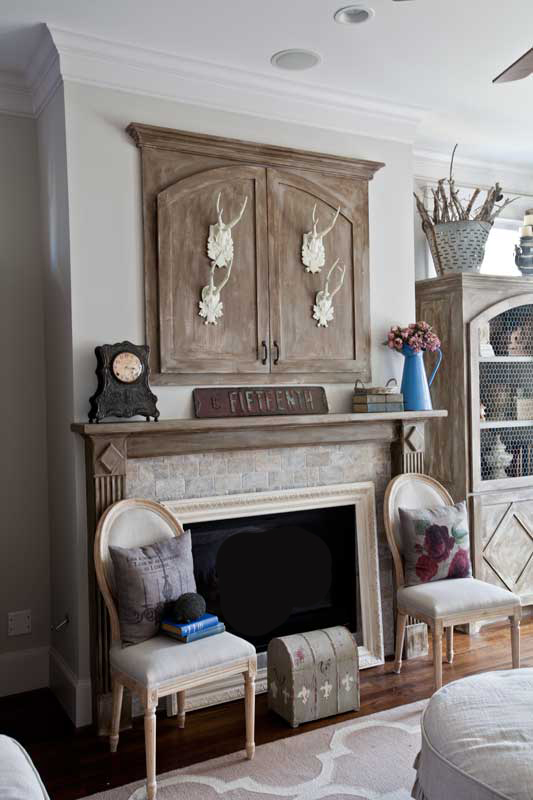 And here is one that was in the bathroom.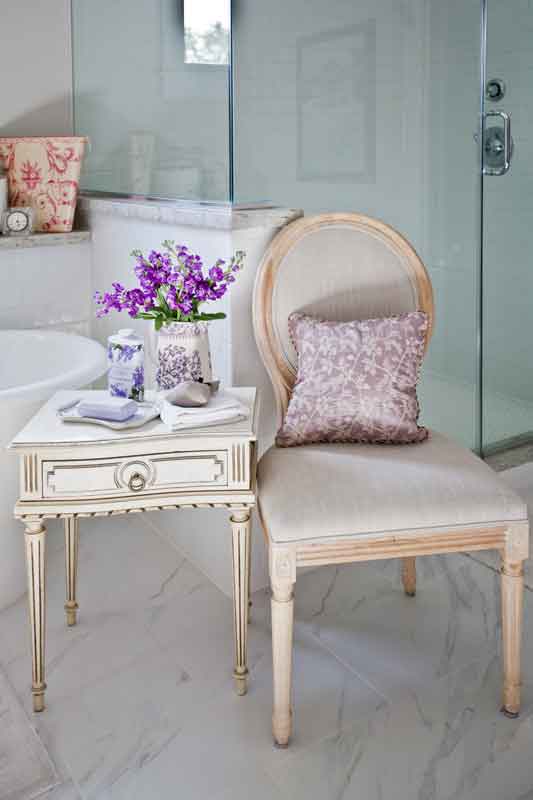 Because the new chairs are more comfortable than the chairs we did have in the kitchen, my husband was thrilled for the change. Here's a look at what the kitchen chairs looked like before.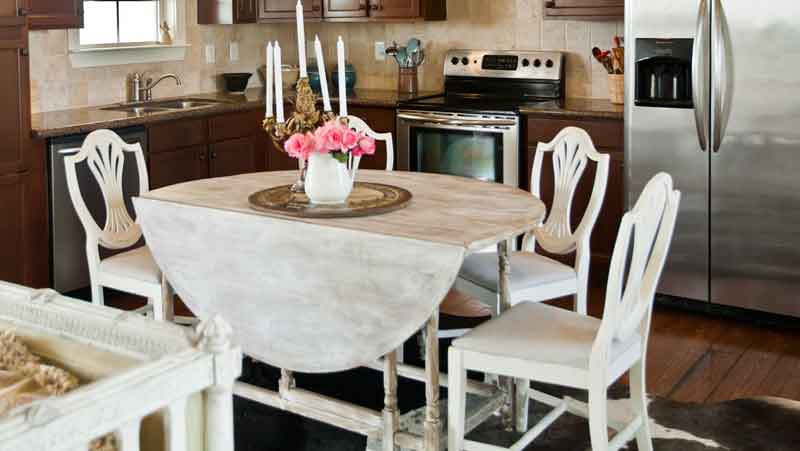 Here is what it looks like with the new chairs.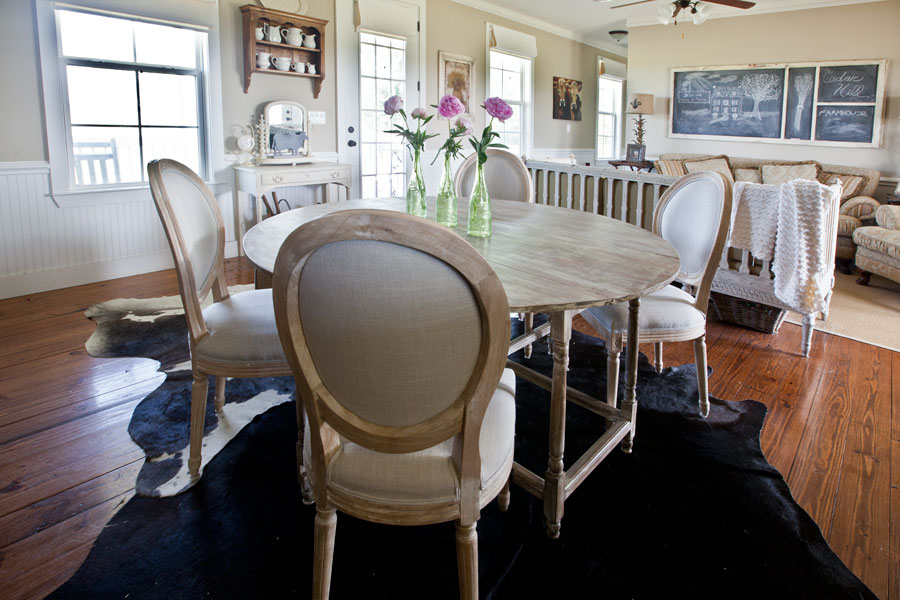 Of course I may need to make some slipcovers to protect the seats from spaghetti sauce and such.
Tip 1: If you keep a similar look throughout your home, you can easily move furniture from one room to another when you redecorate.
Tip 2: Buy furniture that might work in more than one room in your home.
If you keep those tips in mind, it makes it easier to shift furniture about and give your rooms a totally new look without buying anything.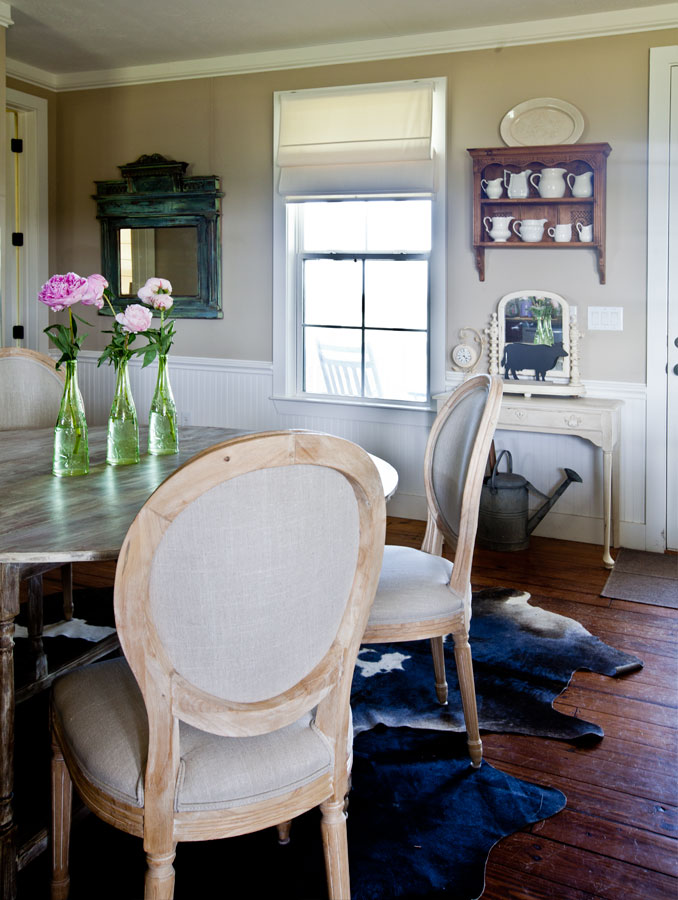 I also took the table from this corner,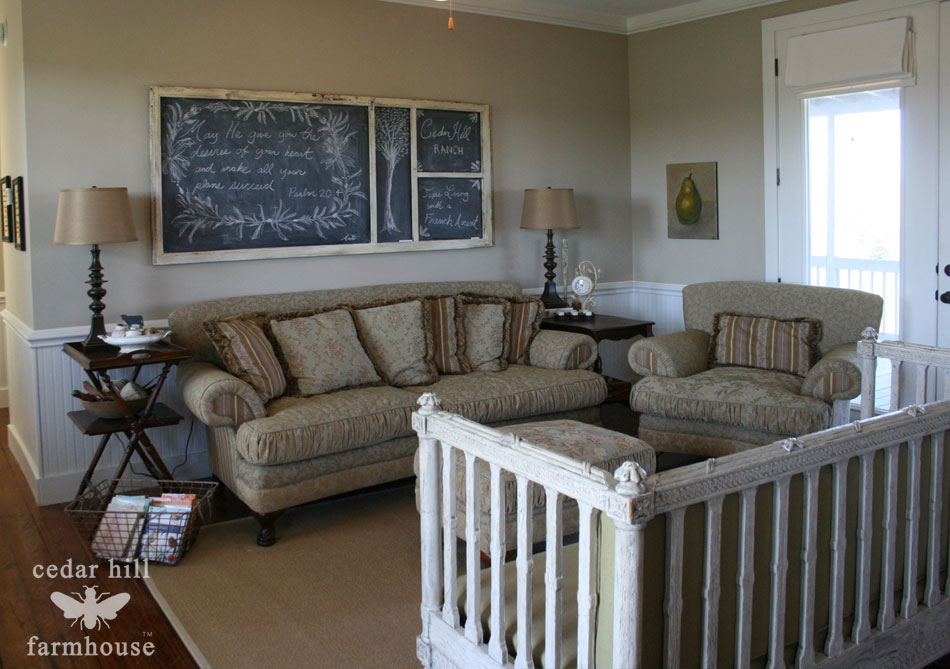 and moved it to this corner.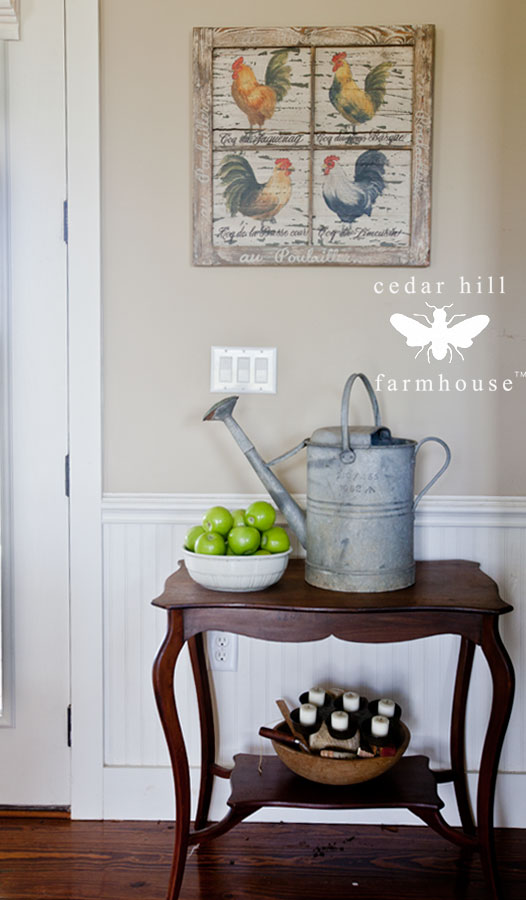 The walking sticks didn't seem to be doing me any favors. Here is the before.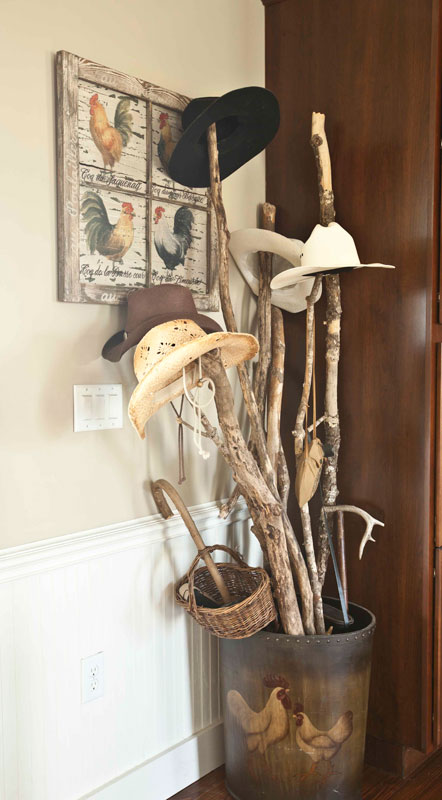 This was another no cost change.
I'll show you the changes in the living room area soon. I got rid of a chair, and simply moved things around, and wow the difference it made!!
Now I am going to show you a bit more of the cabinets because I am working on them next.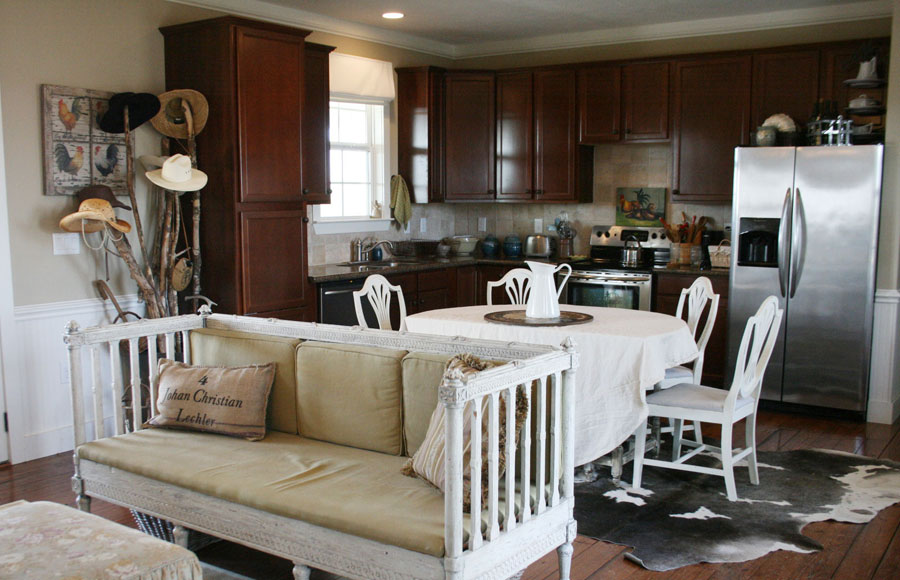 I will be painting the cabinets soon.
Here is a close up of the granite and tumbled marble back splash. I would love to rip it all out and go with white marble or granite, but that isn't going to happen, so I, like many, are going to work with what I have.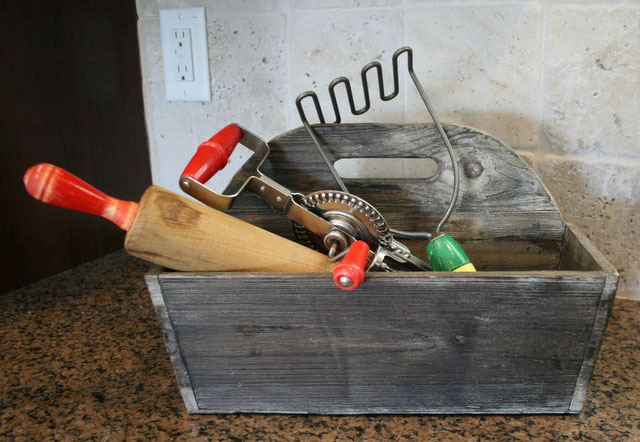 See this tote box?  I will be pulling some colors from it to pick out my paints. We'll be trying a paint technique and I'll include instructions if it works. If it doesn't work…. well I'll tell you about that also!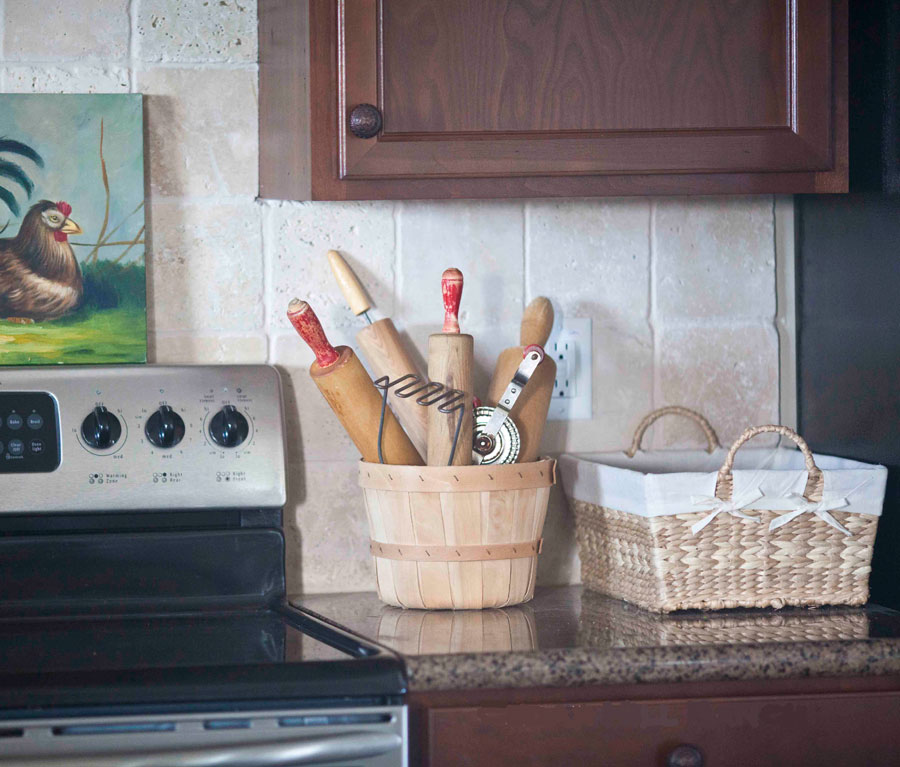 So I am in the middle of some work at the farm, but I am doing it on a budget. I did change out a few things, but when I bought something I usually sold something to help pay for the new thing. And I just plain got rid of some things that I didn't feel were working. More coming.
Now, if you want to know more about how to select shades for your home, come join me at Bali Blinds today.
One more thing, on Fridays for a few weeks, I am introducing friends to friends. If you are here, then I count you as my friend. Just know I don't loan money to friends. If you are okay with that, then we are good!!