Last winter for the first time I forced paperwhite bulbs and it was wonderful! So, wonderful, that I decided to do it again this year. You can see my paperwhites from last year HERE.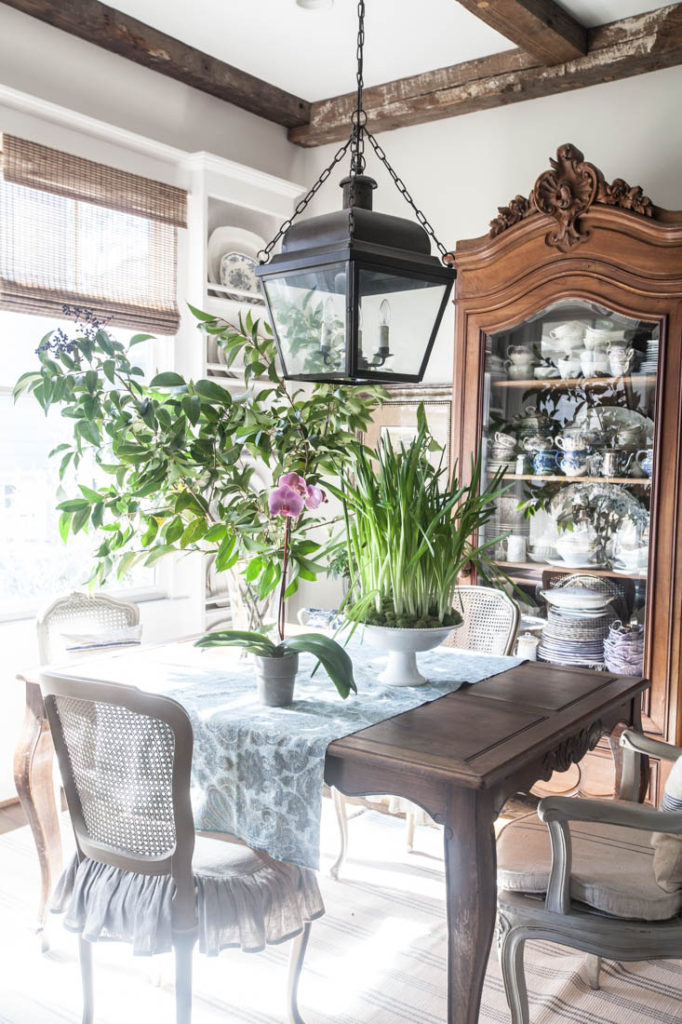 This year they took a long time to arrive. I planted them before Christmas and they still haven't bloomed yet.
Even though mine are blooming yet this year, I wanted to get this post out so you can go get some bulbs for yourself. I wouldn't want to wait very long, since spring is just around the corner. The whole point of forcing bulbs is so you have something to enjoy during the blah months of January and February.
I added moss to the base to cover the rocks. For the instructions on how to force the bulbs, check out my post HERE.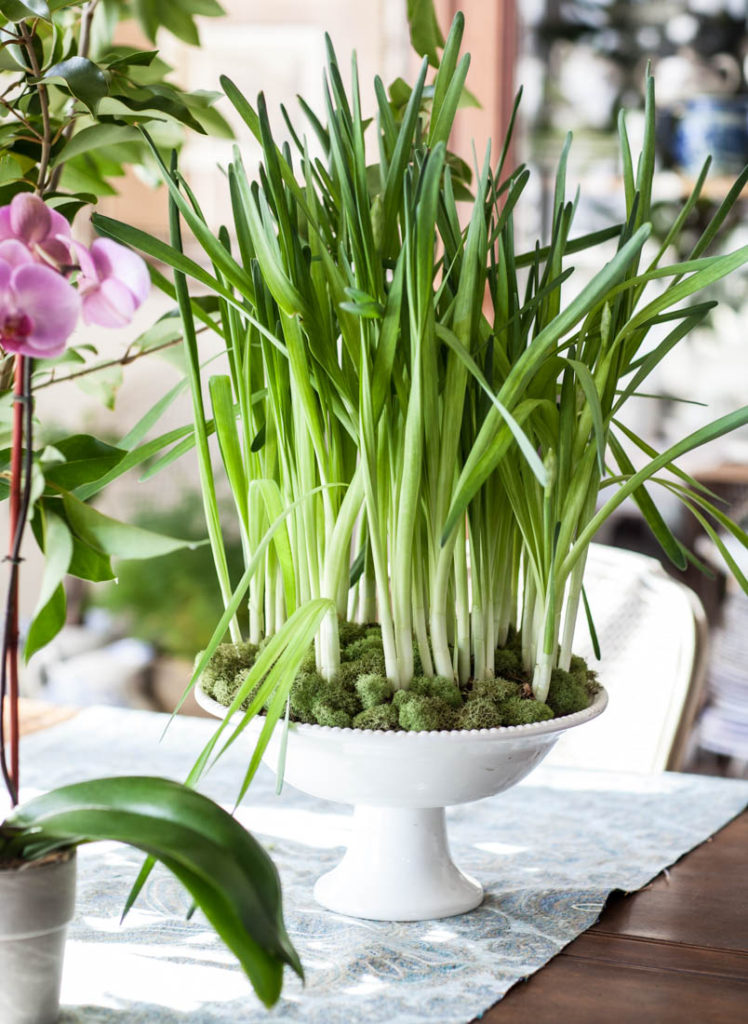 I also bought an orchid that adds some color to the mix, and it is in bloom while I wait for the paperwhites and hyacinths to bloom.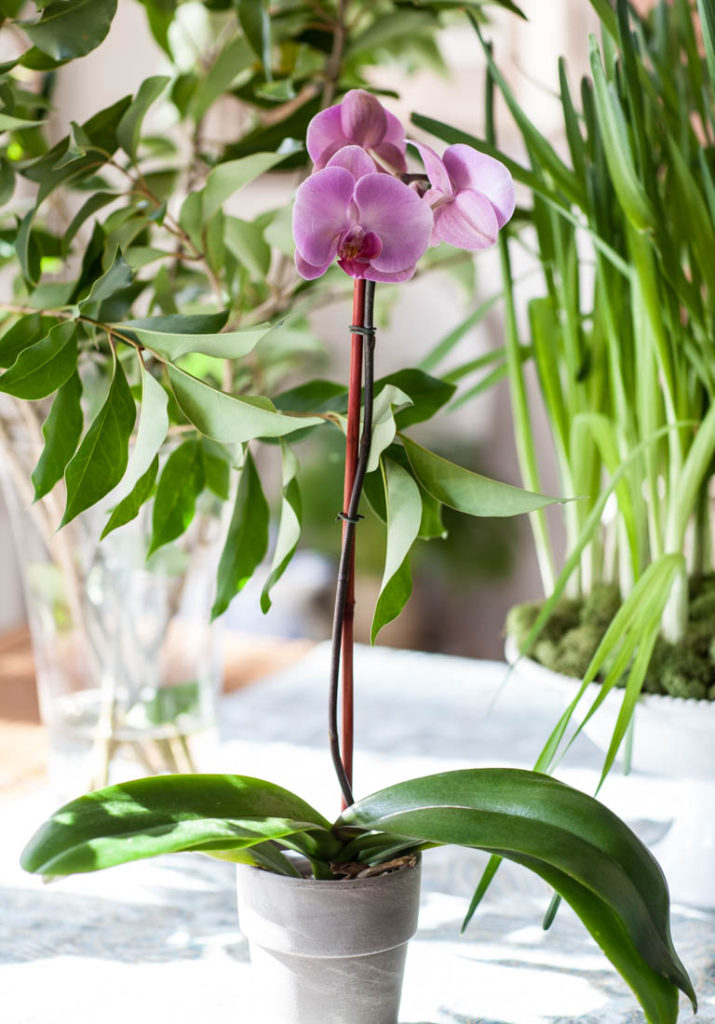 I added some branches that were cut at the farm. I think they add a bit of drama.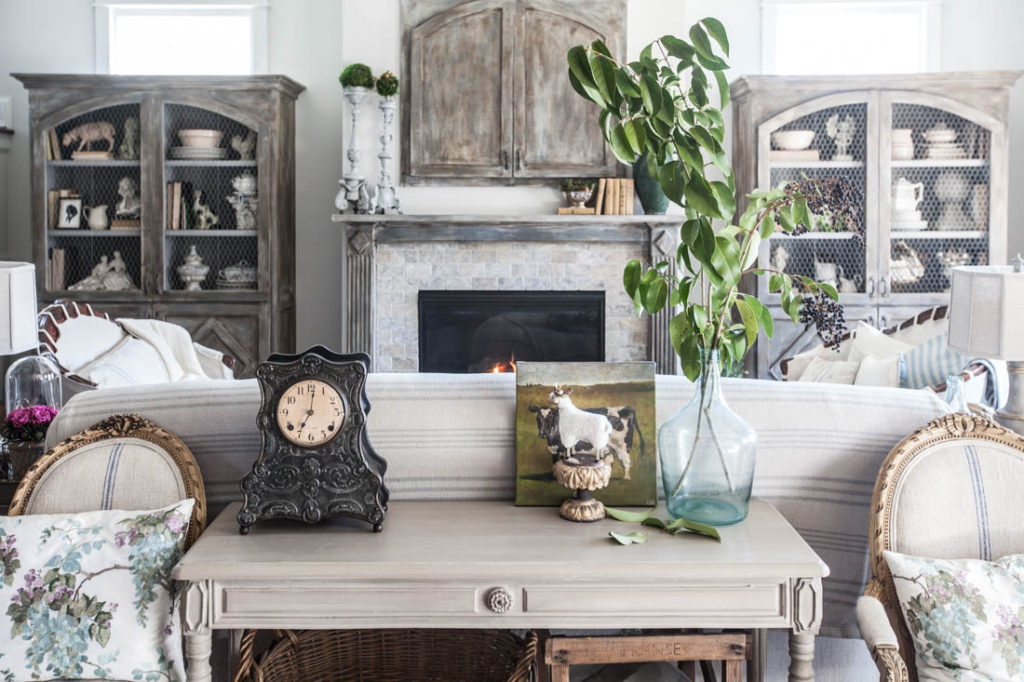 I couldn't help myself I bought some hyacinth bulbs too. They are about to explode.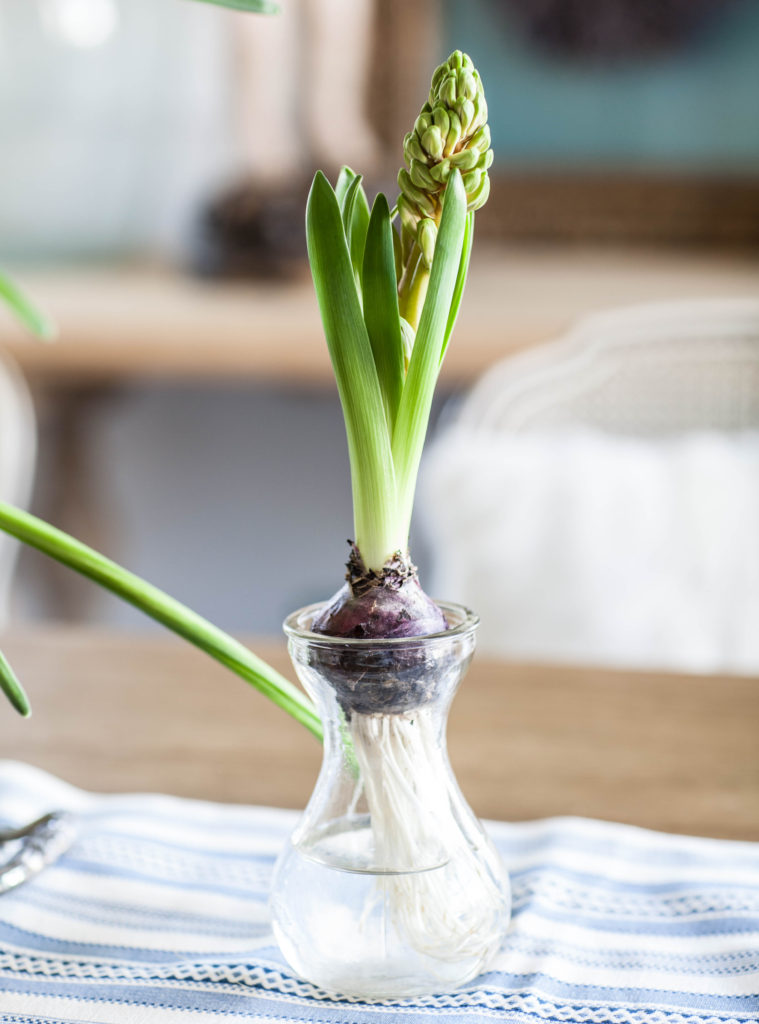 I have a container of paperwhites on both my breakfast room table and my dining room table.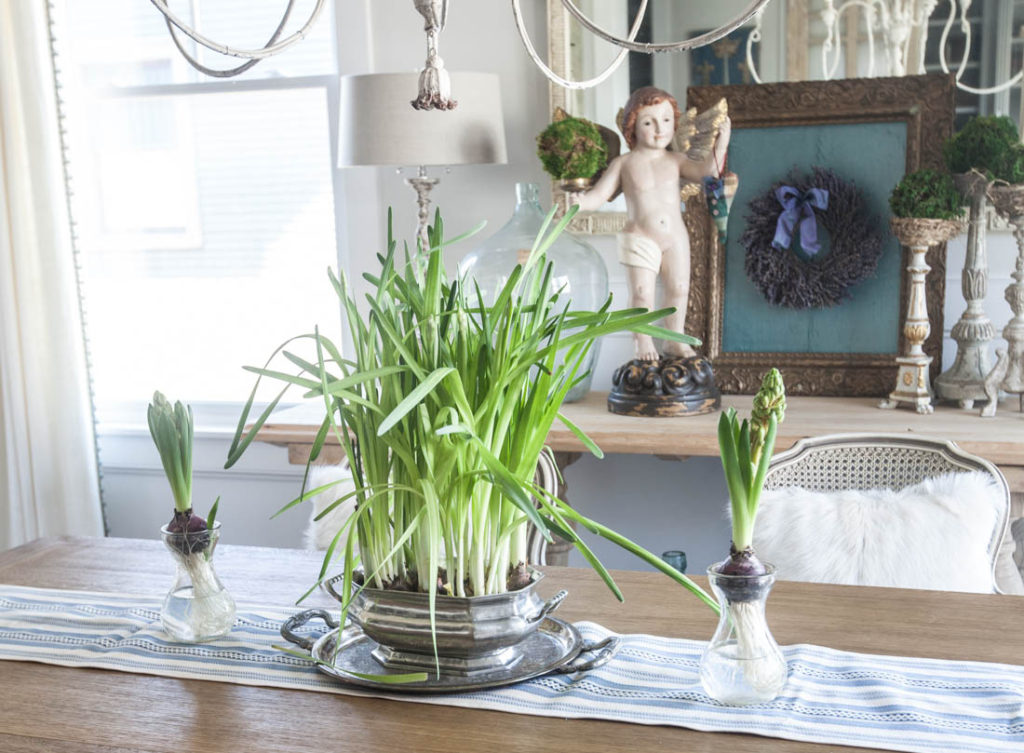 It's been super cold here, so we've really been enjoying the fireplace.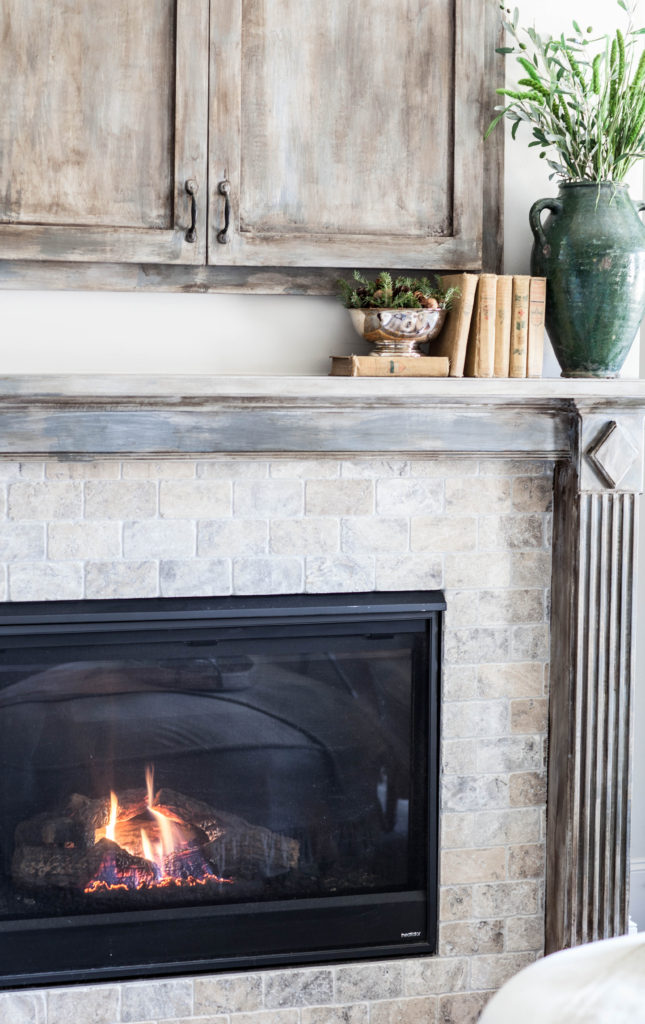 affiliate links
CLICK HERE to see links for hyacinth and paperwhite bulbs and many other lovely home decor products. I  am not linking to the bulbs I bought this time because they took too long to arrive.  If you want the paperwhites I got last time that I highly recommend, CLICK HERE. The hyacinth bulbs I bought locally, but I know many don't have local sources, so I've included a link to some hyacinth bulbs that had good reviews in the link above. Here a direct link to the hyacinth bulbs, CLICK HERE.
We are a participant in the Amazon Services LLC Associates Program, an affiliate advertising program designed to provide a means for us to earn fees by linking to Amazon.com and affiliated sites.