I'm so excited to get our farmhouse painted, and today I'm revealing the new look. The front door previously was a maroon color, so I went the opposite direction with this cerulean blue. I didn't dislike the colors we used before, but after looking at those colors for 11 years, I was ready for a change. I love the bright, cheerful new color.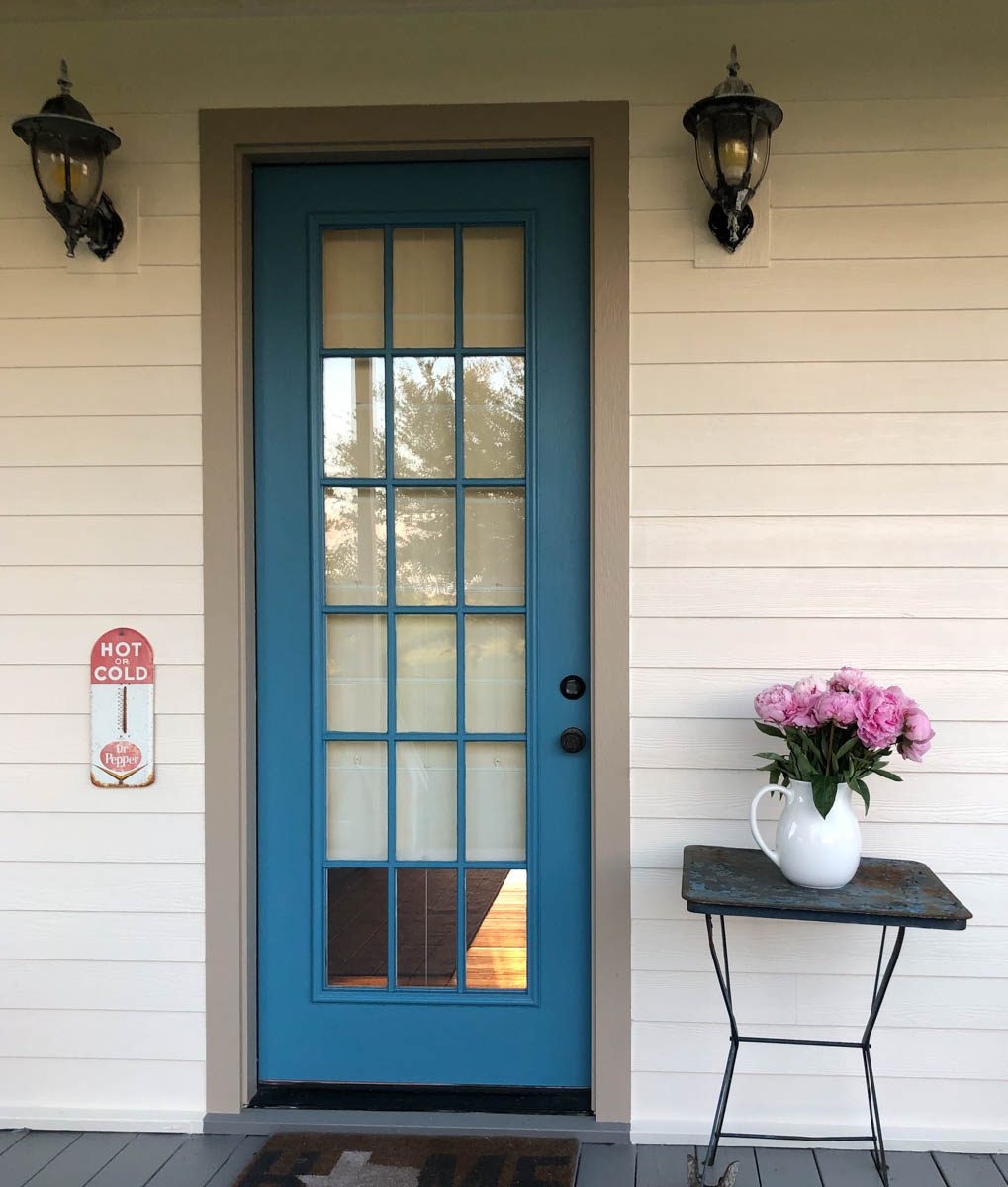 Before I show you the new paint, here's a look back at the old color on the house, below. It was a green, actually Sherwin Williams Escape Gray. I still think it's a pretty color, but it was time for a change. It's such a big change, it's hard to believe it actually happened.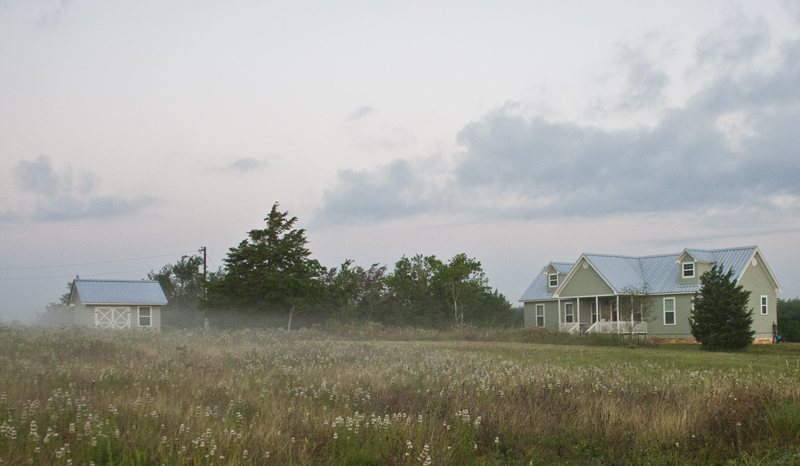 You can tell some of the trees have really grown over the years. This is the new color below. The shingles are Sherwin Williams Steamed Milk, the window trim is Stone Lion, the front door is Georgian Revival Blue, and the porch floor is Dovetail. I love the new look. The Steamed Milk, as you might guess, is a very creamy white. I didn't want anything too pure white, because I was concerned that the limestone around the base of the house would look very dingy next to it. The limestone is definitely on the yellow side, but it works better with Steamed Milk than with most of the white paint options.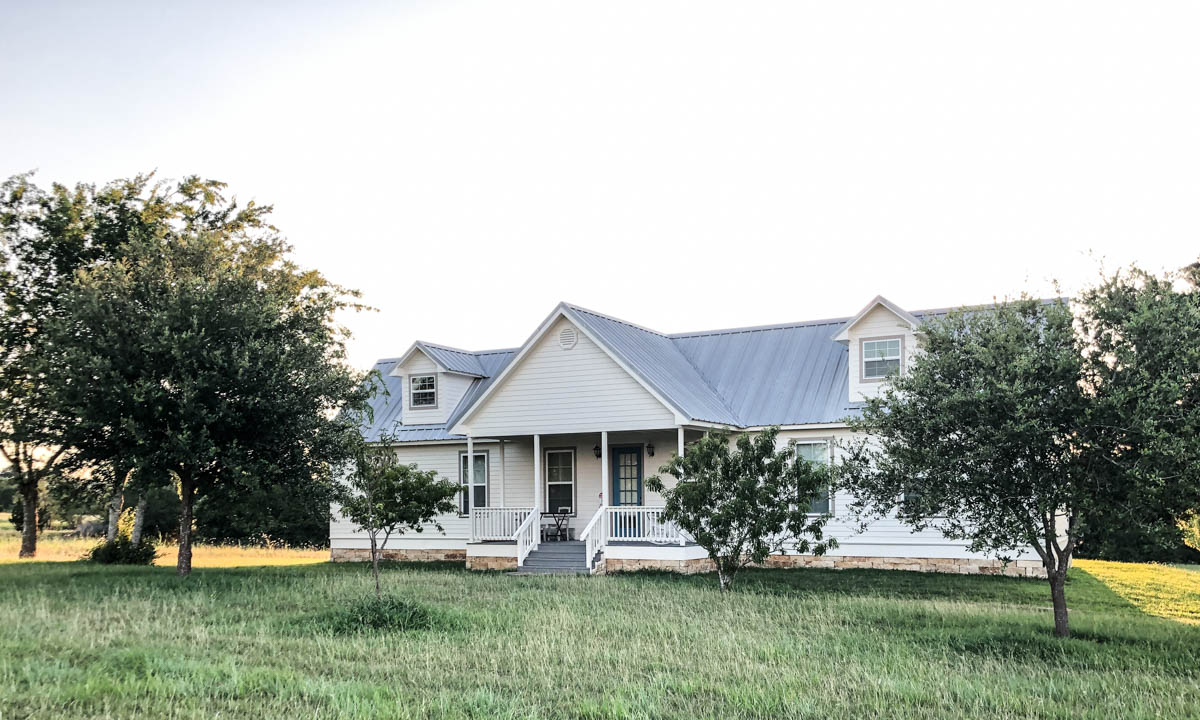 Since this is a farmhouse,  I think white is perfect for it. Traditionally farmhouses were painted with white paint using lime. The lime worked as a disinfectant, odor concealer, and insect repellent during colonial times. The lime was especially good at preventing mildew. Whitewash was cheap, dried quickly and was easy to apply.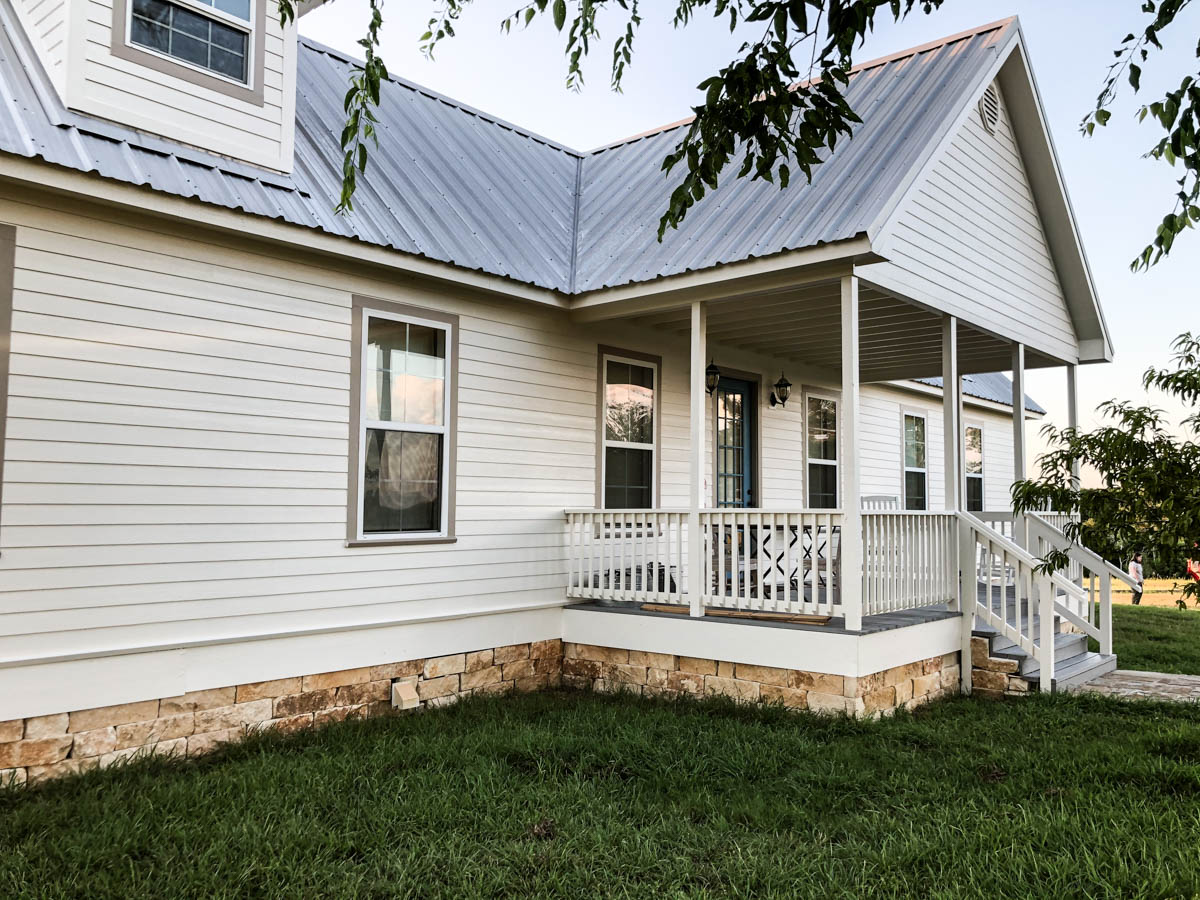 Now let's shift to the back of the house, where the big porch is. First here is another before photo.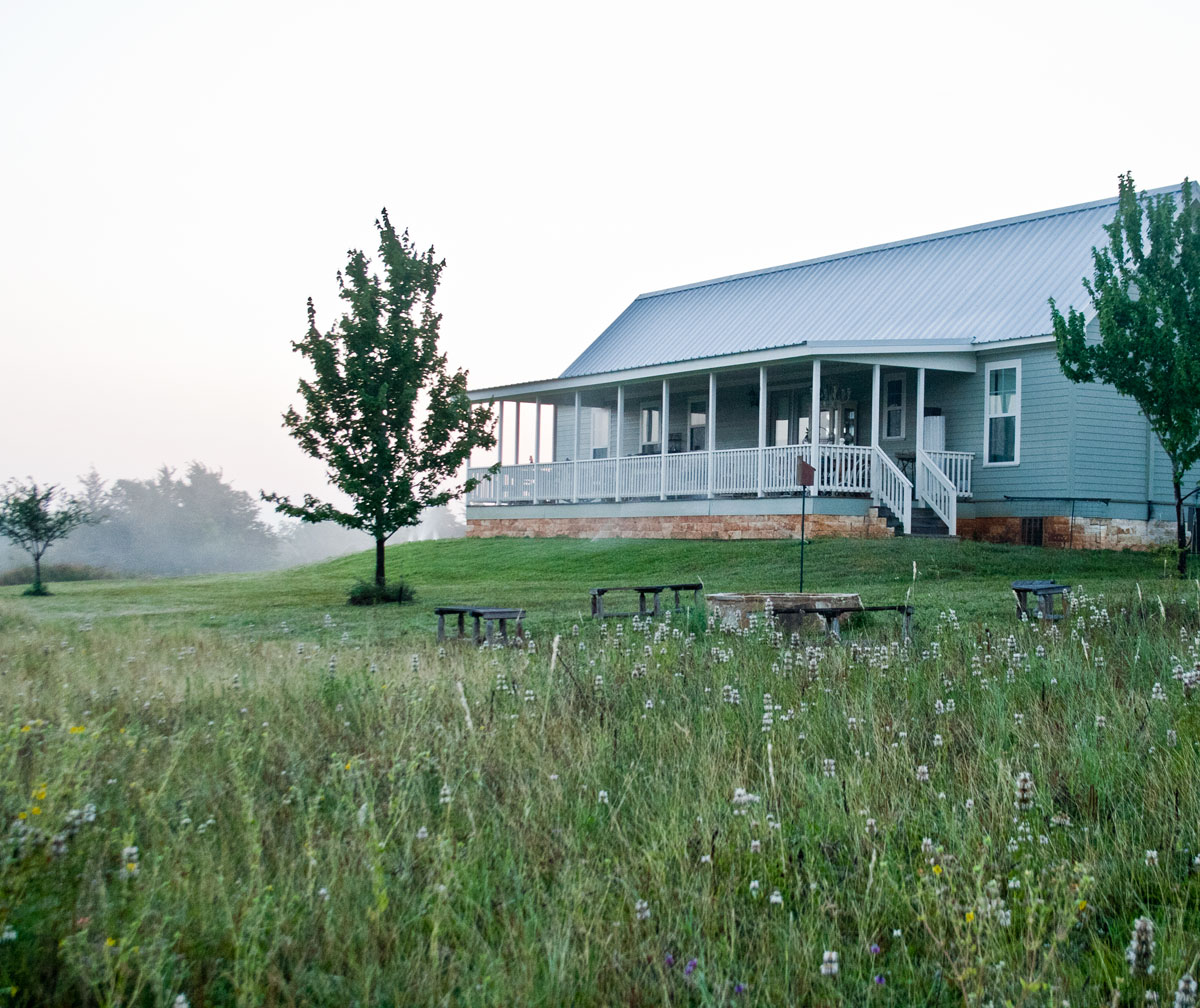 And here is the after. I took the photos after a big storm, so that's why the sky is so pretty. Also notice the trees have grown over time.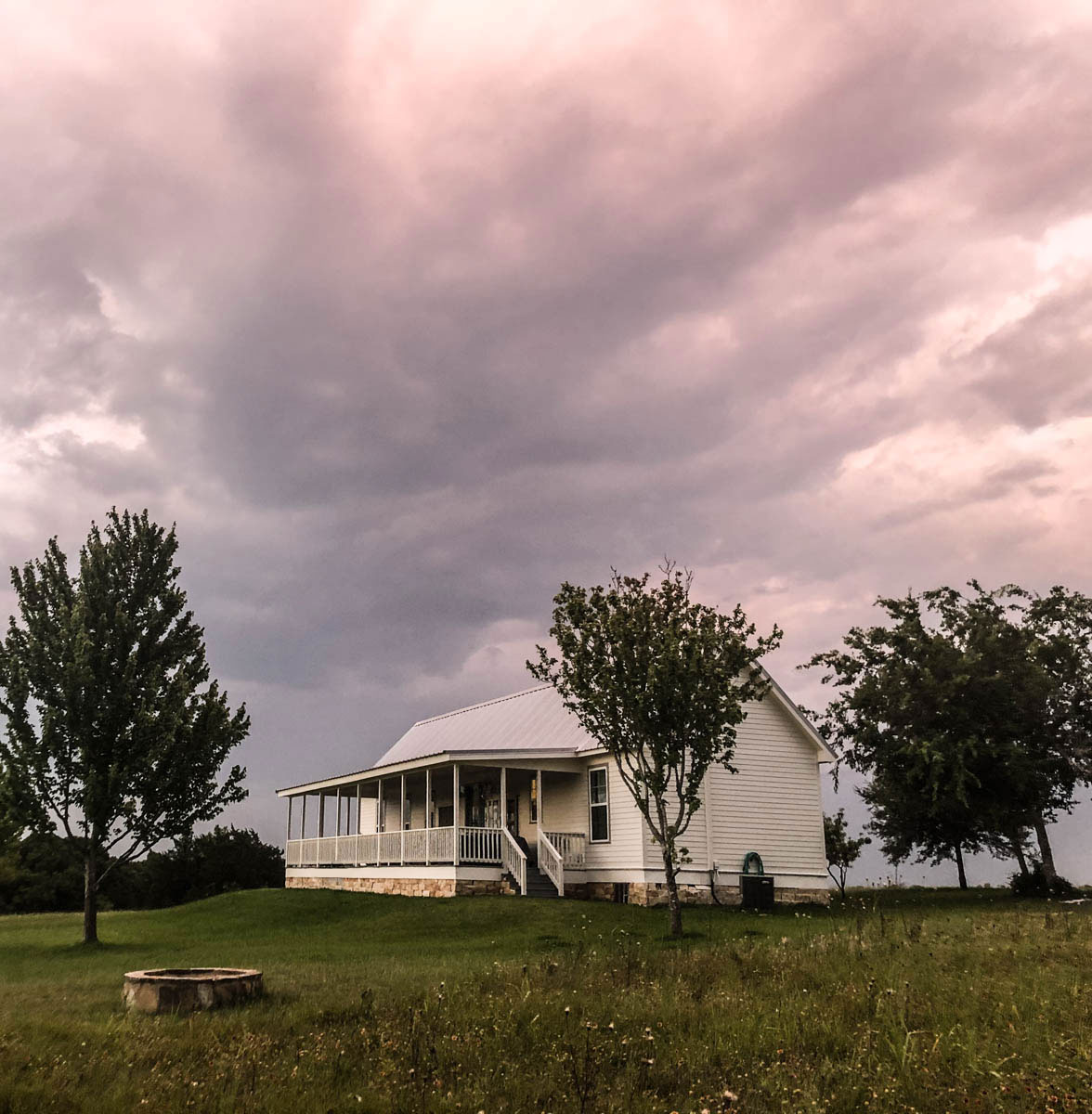 The paint looks so good, and I love having the porch floors painted now. They look so much cleaner (at least for now.)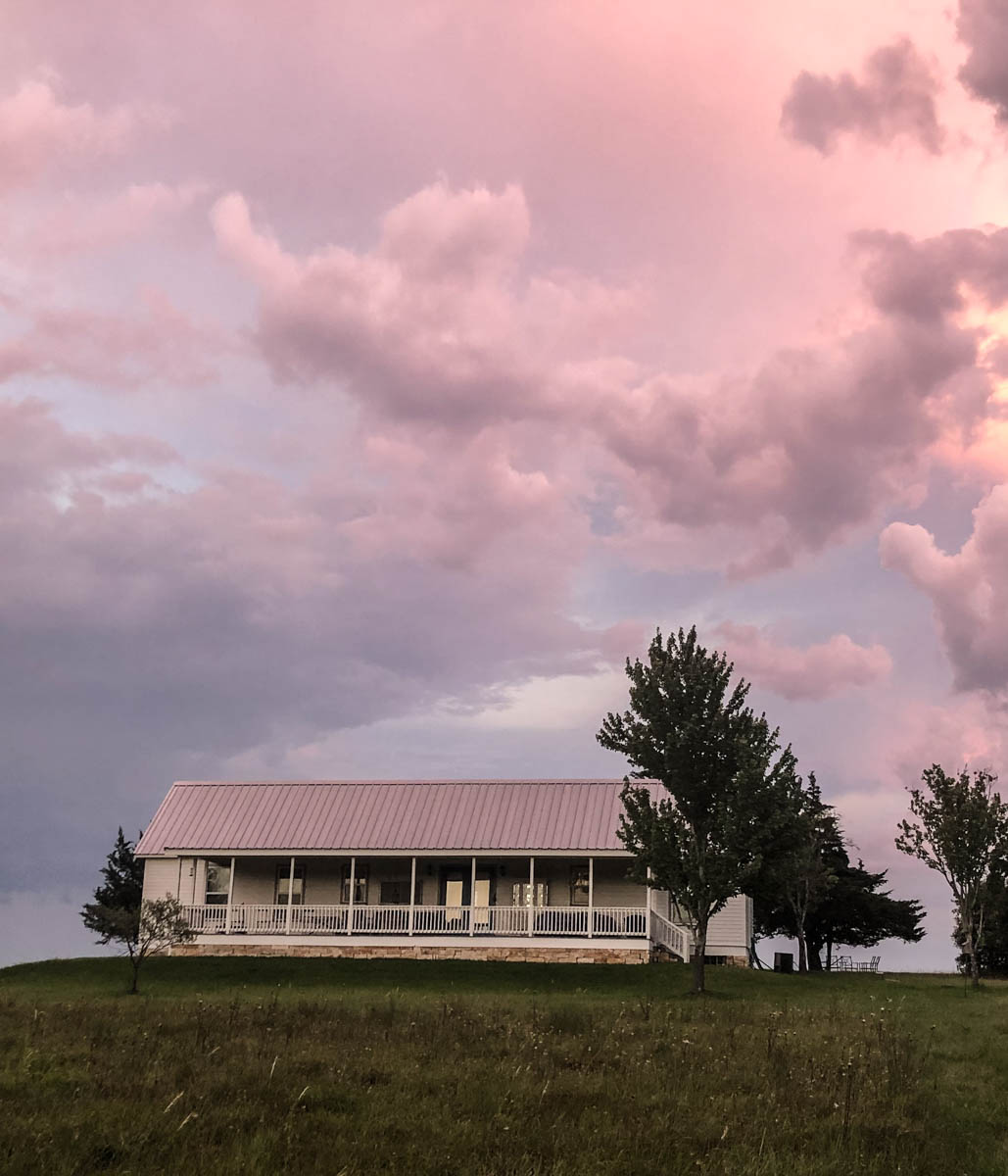 The color seems to change as the light changes.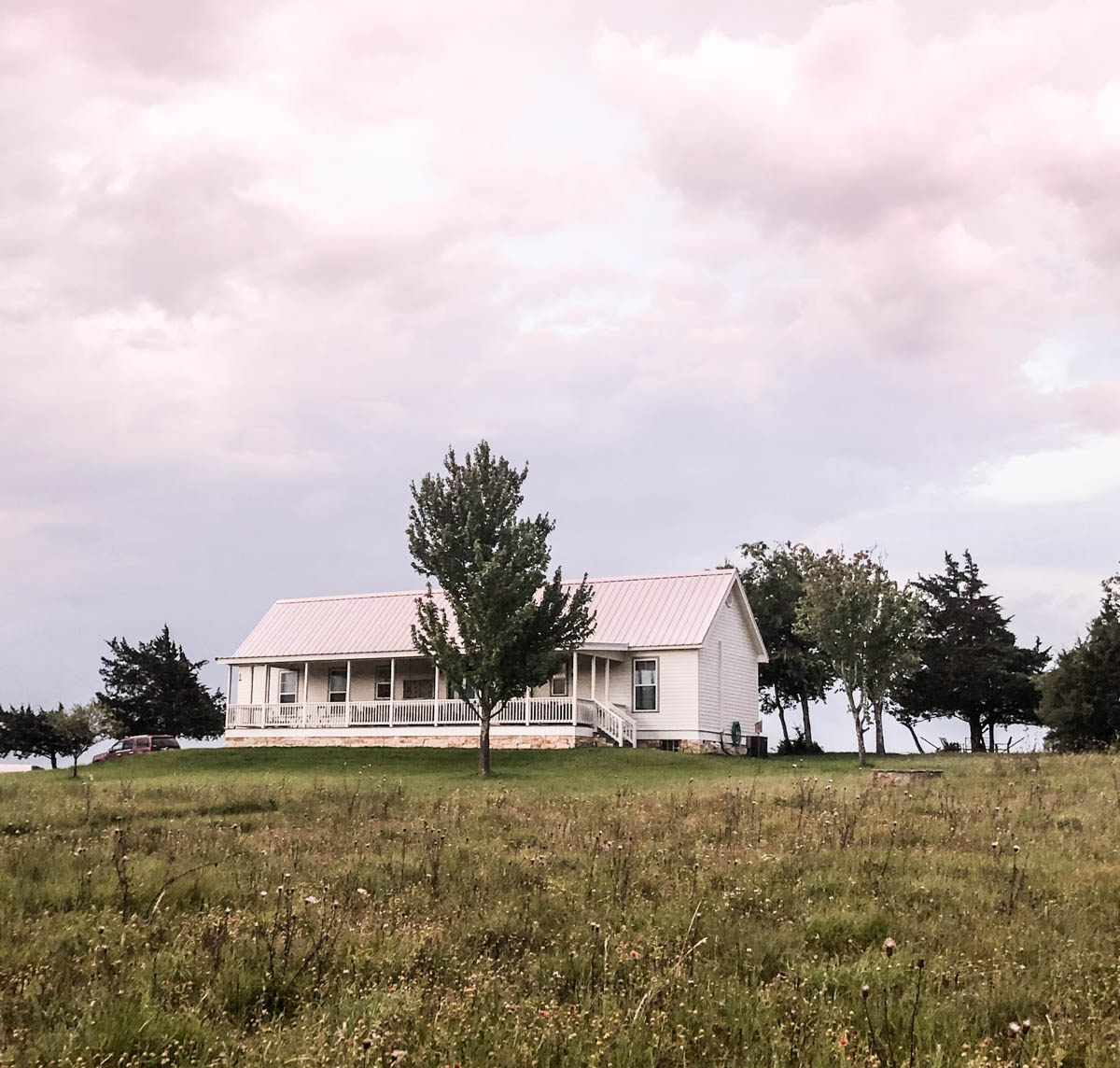 Even the shed got a new coat of paint, which reminds me that the shed needs to be cleaned out. But that will be for another time.