Thanks to those of you that let me know the print on my blog was too light. I think we finally got it switched over to a more readable print. I always appreciate feedback, and I apologize that it took so long to fix.
Now, let's talk fans. I recently mentioned we got a new copper fan for one bedroom CLICK HERE if you missed that post. I also mentioned that we got another fan that I hadn't shown yet. Today, I'm showing the other fan. It's got a chrome finish and two fans.
Below is the old ceiling fan I had in the room. As much as I love the look of a chandelier in a room, ceiling fans are critical to use in Texas, especially in a bedroom. It's just too hot not to have them. And once you get used to a fan in the bedroom, you can't go back. Well that's my take on it.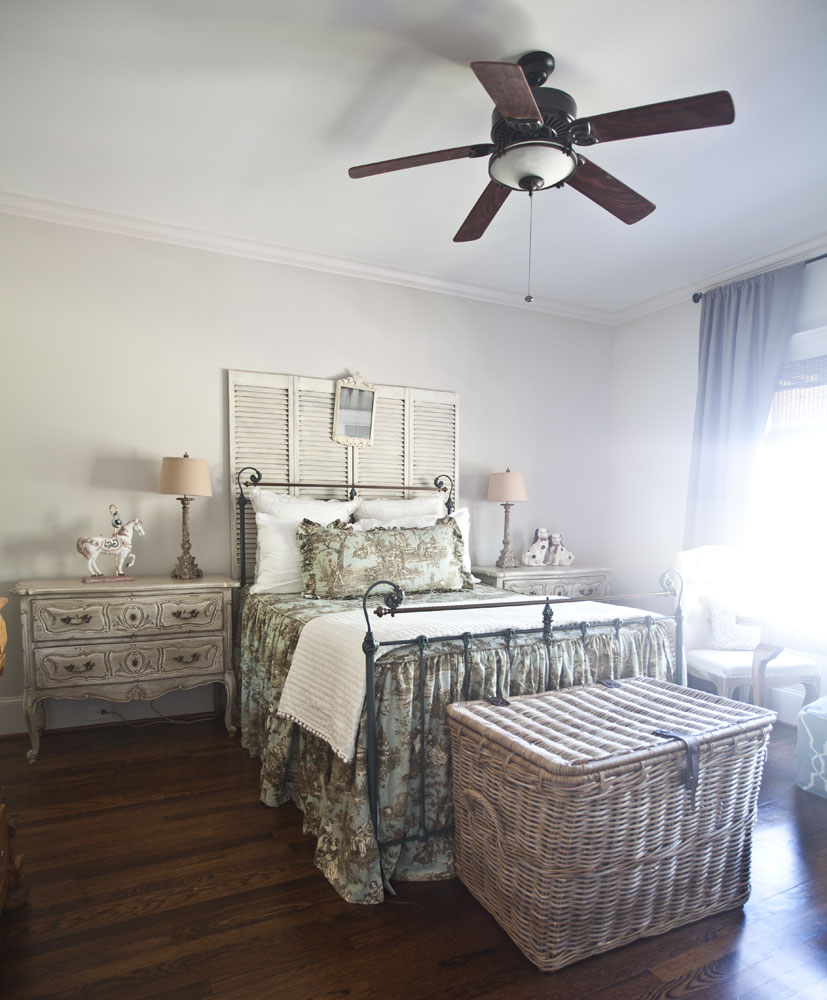 I wanted something fresh looking for the ceiling fan. This fan has been discontinued. I love that it has a remote control, just like the previous fan. You can use the wall switch or the handheld control to turn the fan and the lights on and off. There is a button for each light and the light has a dimmer also.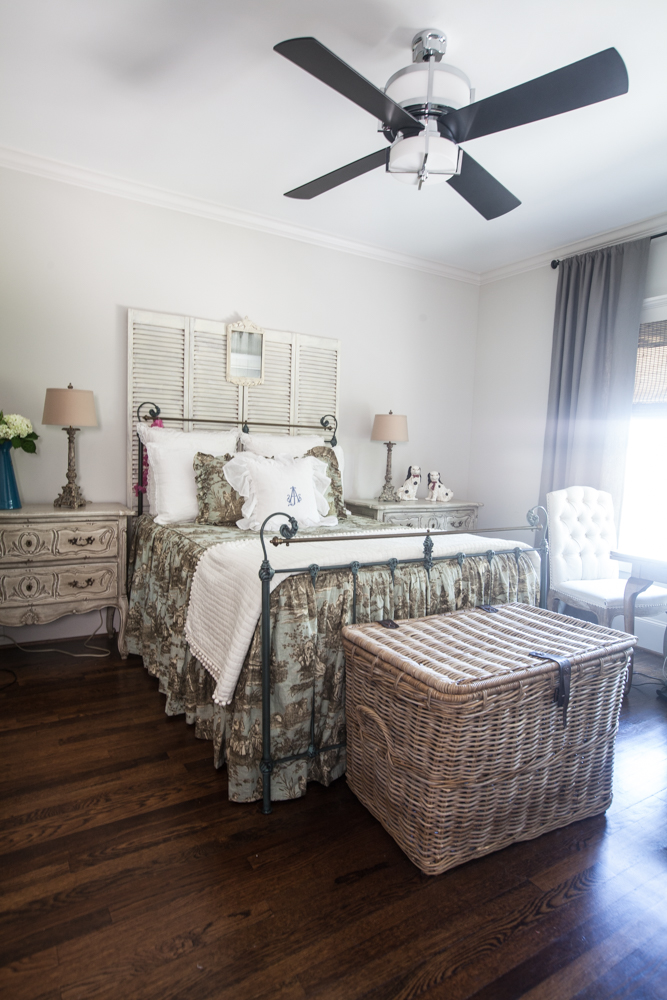 The design is sleek and modern, yet it goes very well with traditional furniture. If you have any problems with installation, they have excellent customer service. Don't hesitate to call them. I thought I would show you what the fan looks like with the lights off.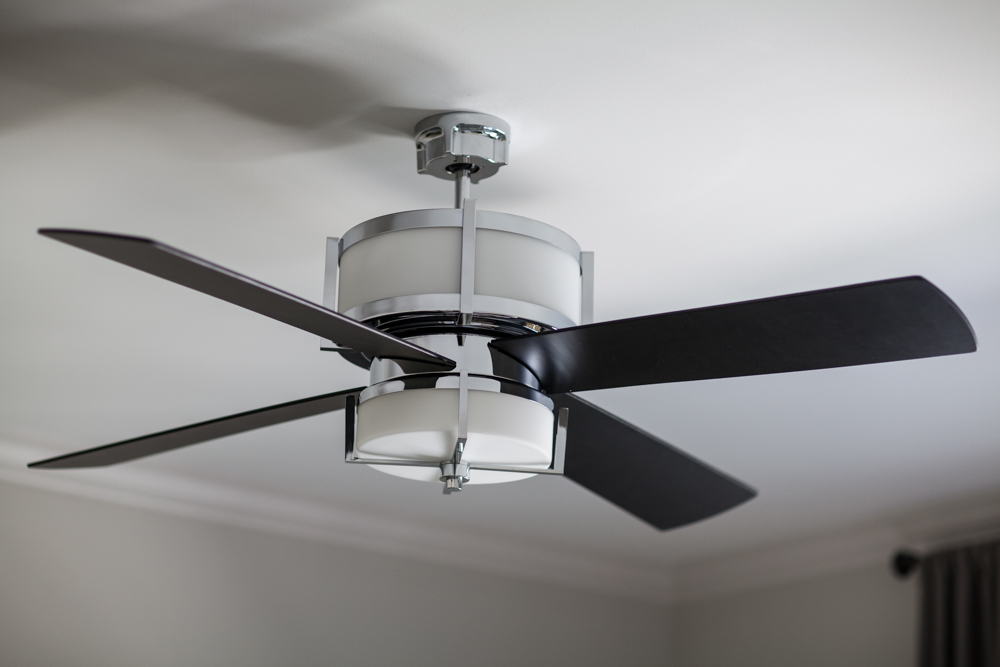 Here it is with only the top light on.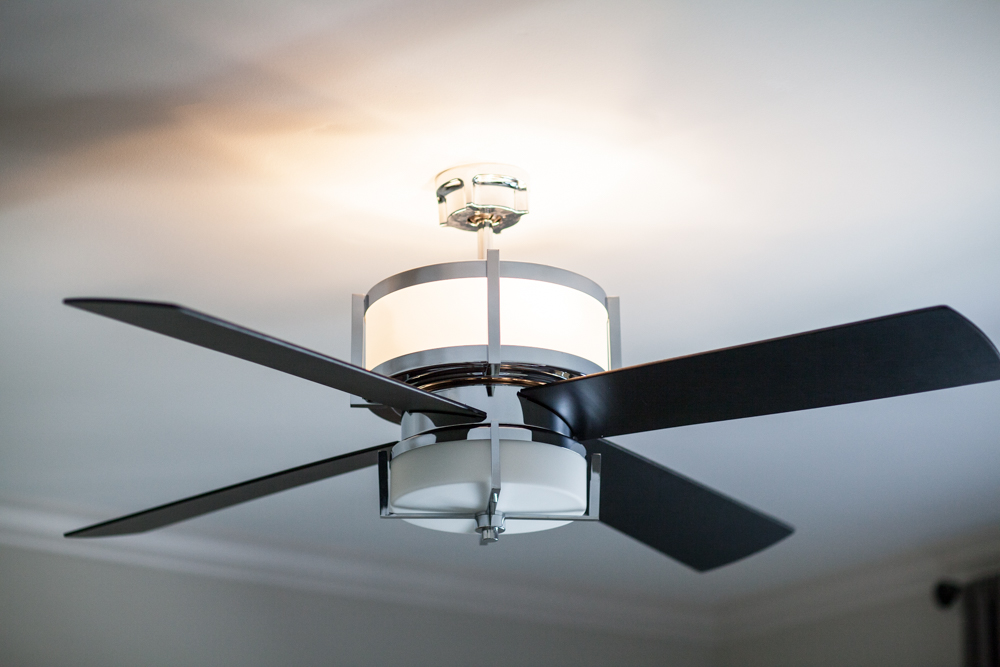 And here it is with both lights on. I love the new look.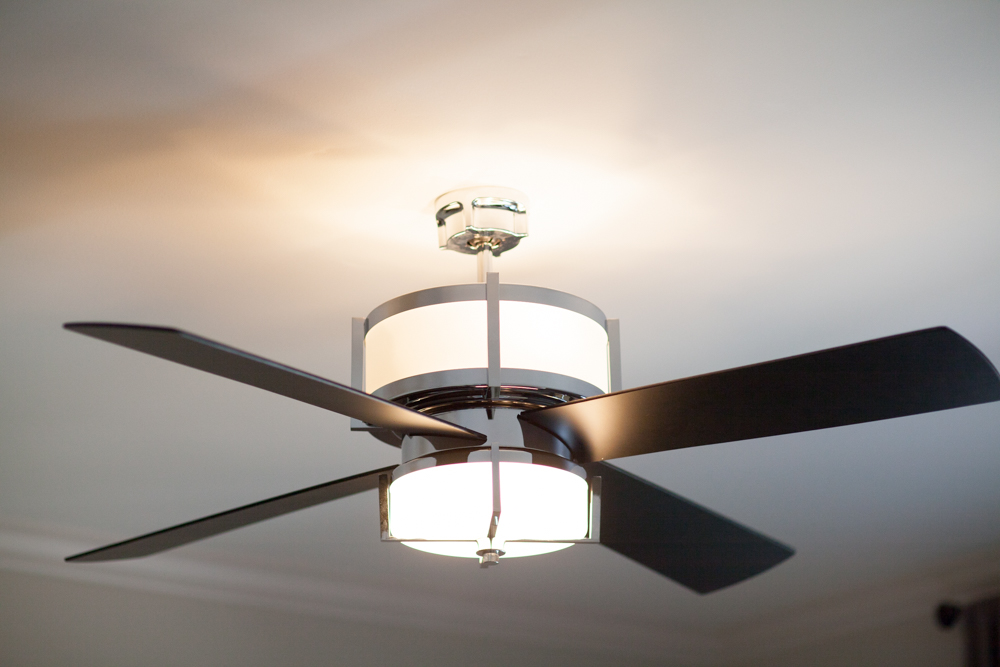 Evie is very excited to have a new fan, and to have a remote control for it. She can control the light and fan from bed. I wish I had a remote for my room!