You know I'm always torn on whether I should add curtains or not because I really like the woodwork in our house. But when I got new curtains in the dining room, CLICK HERE that meant I had two sets of curtains already in the dining room were not being used there any more. The first set I added to my daughter Elise's room, CLICK HERE, and I had one set left. So I decided to add the other set to my other daughter's room.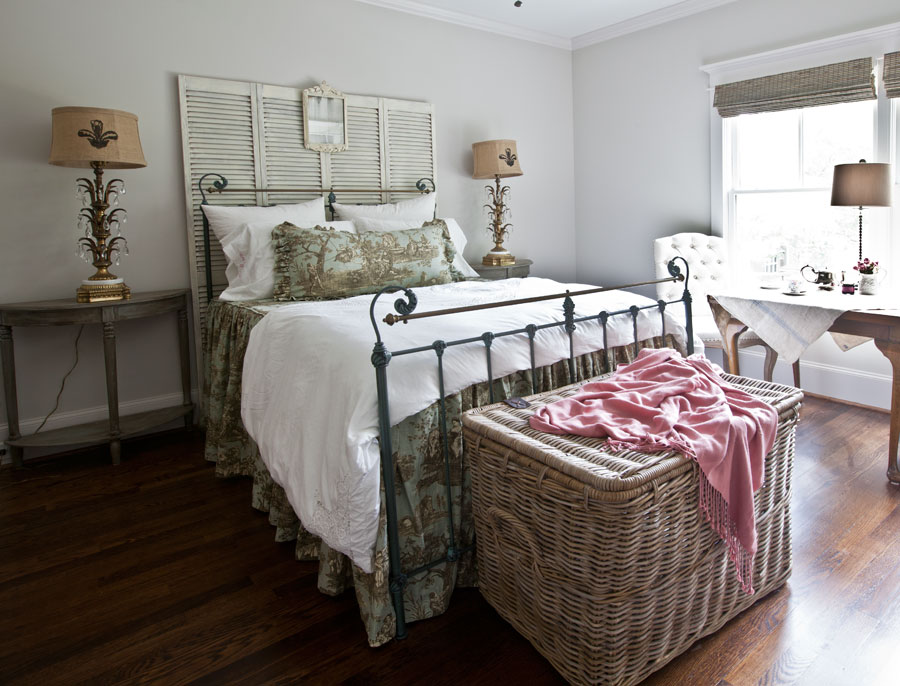 I also added this lovely pom pom quilt from Ballard Designs. It's not a sponsored post, just sharing a source. I made the bedspread. The curtains were provided by Ballard Designs for the dining room. I think they work well in here.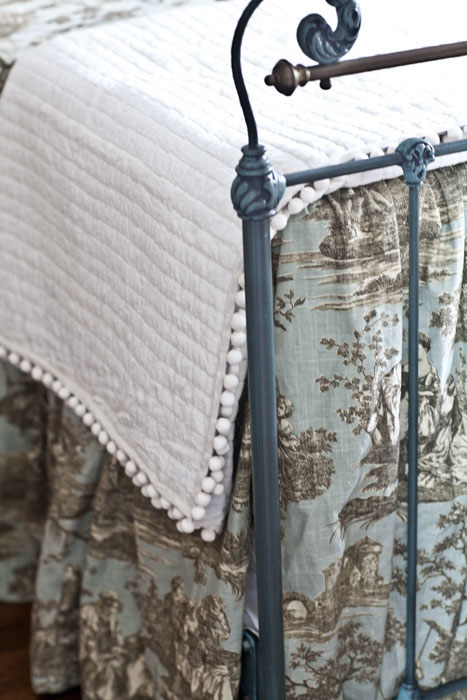 So here is the view of the window with the curtains installed. As you can see I added the curtain rod up high, as high as I could get it. This way you can still see the trim on the top of the windows, even if you can't see it on the sides. When I asked my daughter Evie if she wanted these lamps in her room she said they made her room feel like paradise. I love that!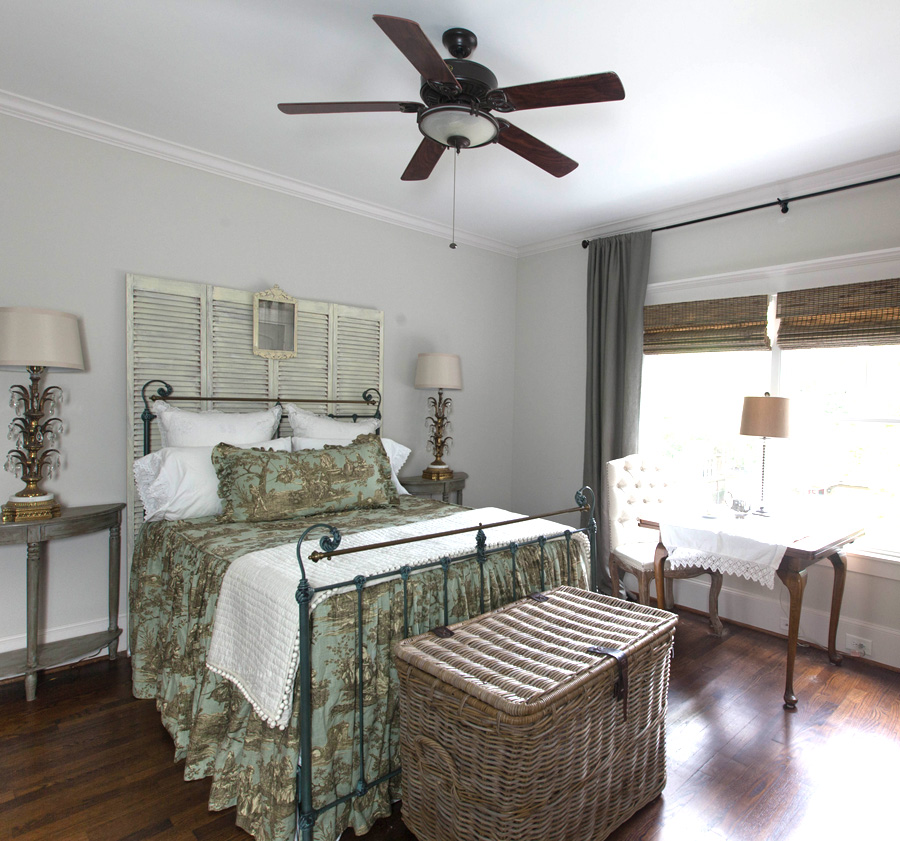 So I do get questions about whether curtains make a room feel smaller. I think they can, but I don't think that is necessarily a bad thing. I think this room might look a bit smaller, but I think it also looks cozier. I like to make sure that the curtains don't cover the windows so I can have as much light coming in as possible. You might see a house that looks like it is about to fall over if you look through the window. That house was bulldozed last fall. They are building a new house there now.
It's not easy to get access to this room to photograph it. I practically have to have a court order to be allowed in! That is why it is rarely seen. My daughter doesn't allow me in, especially with a camera. That has to be done when she's out of town. I think she has a trip planned this summer, so I'll try to get some more photos then.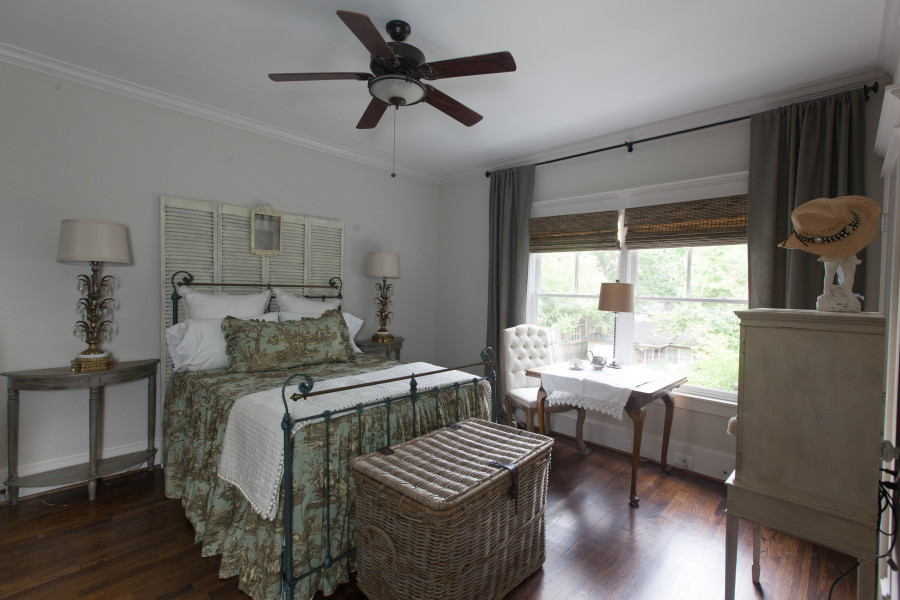 I think if you do add curtains to a room, it's best to hang them 6 inches or more above the windows and wide enough so the windows aren't really covered when the curtains are pulled back all the way. The curtains stay the way they are shown. When my daughter needs privacy, she pulls the shades down. If you are looking for info on the shades you can find them HERE.