Last week I talked about adding decorating details that have a big impact,  CLICK HERE. Today, let's continue to take a look at things you can add to your home that could have a big impact.
This first item is large, but you could use something similar but on a much smaller scale. This is an architectural fragment. I really don't know much about it, except that it's old and from Europe. It's doesn't have a large footprint, so it works in my entryway. You could find an architectural fragment that is smaller for your home, and I think it would still have a big impact.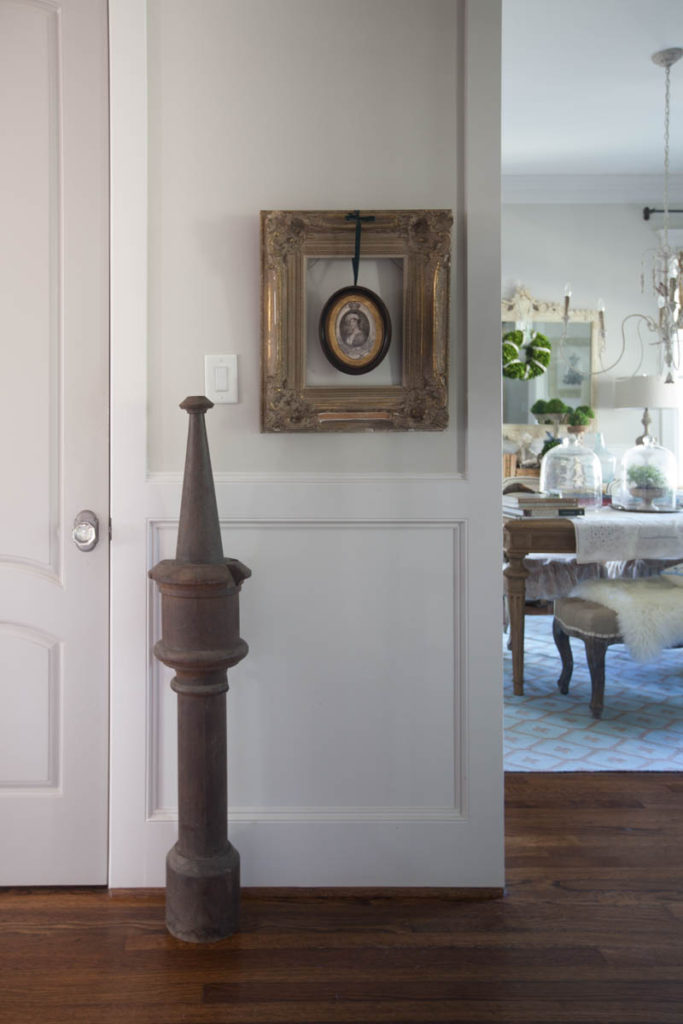 I had some very tall things on my counter top in this bathroom, but the room seemed cluttered to me. I replaced the items with shorter things. And I love this Florentine tissue box.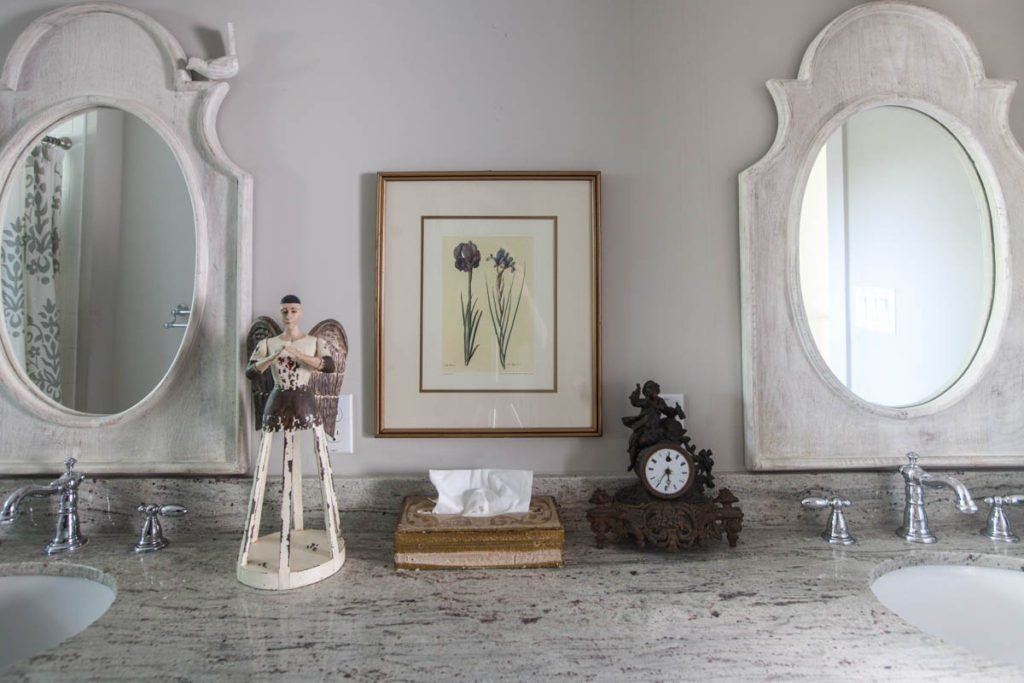 They are vintage and hand-painted, made in Italy. I have about 4 of these. I love the look of the dispenser.
I also used a champagne bucket to hold hand towels in the bathroom. Well… why not?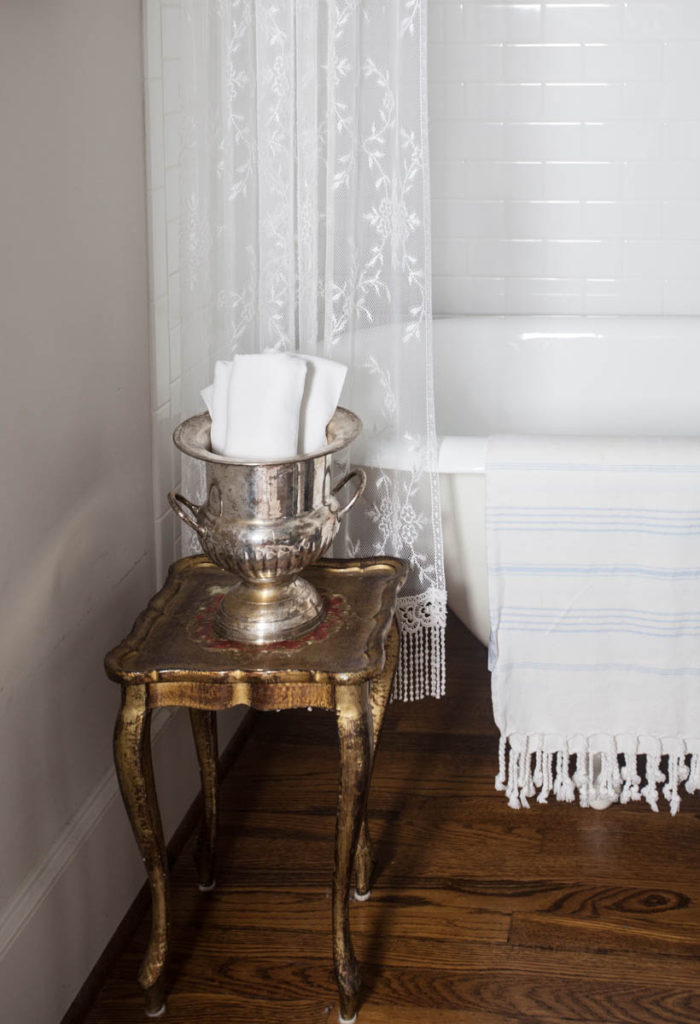 This old shelf upstairs in our home gets a new look quite often. I moved the dancing French peasants in here. The carved wood candlesticks provide a nice look. I even added the bucket with dried lavender. The cache pot is empty, but it's pretty and worthy of display on its own. I've got a large basket on the floor to hold pillows I am rotating in and out of rooms. This is basically a holding area for the extras.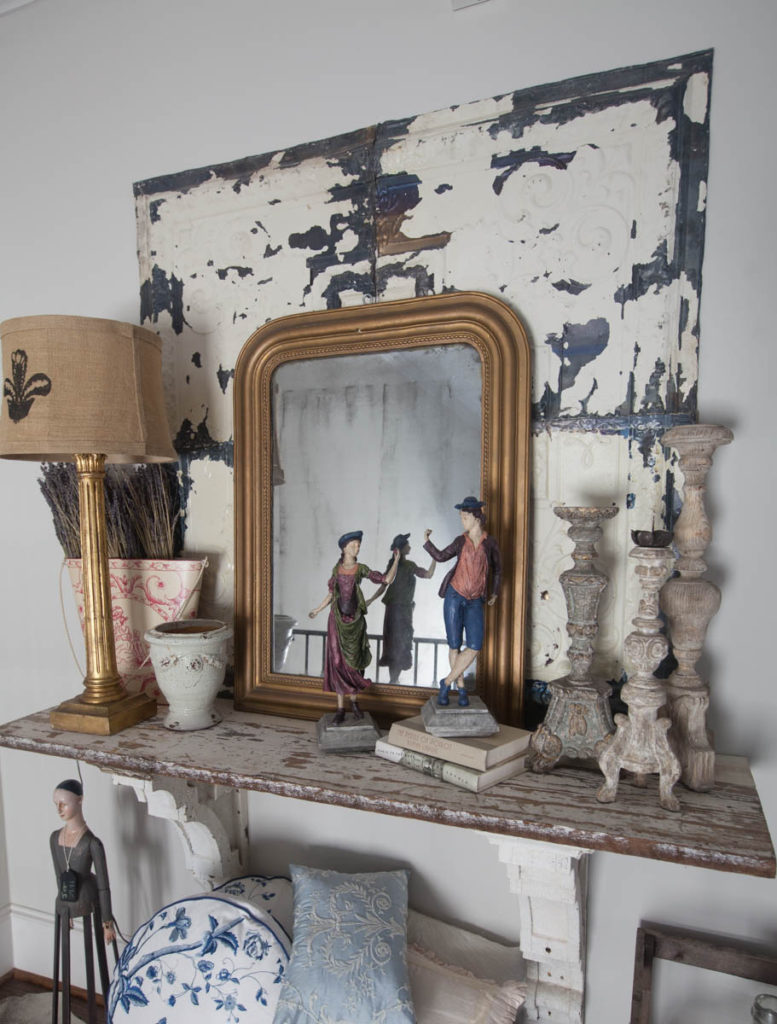 My pantry was a wreck, until we recorded this episode. I was so motivated to throw out the junk and re-organized my pantry immediately following the recording. If you need some motivation to get yours organized, do not miss this one.
EPISODE 113 ORGANIZING YOUR PANTRY