Yes it's one of my favorite topics – linen sheets!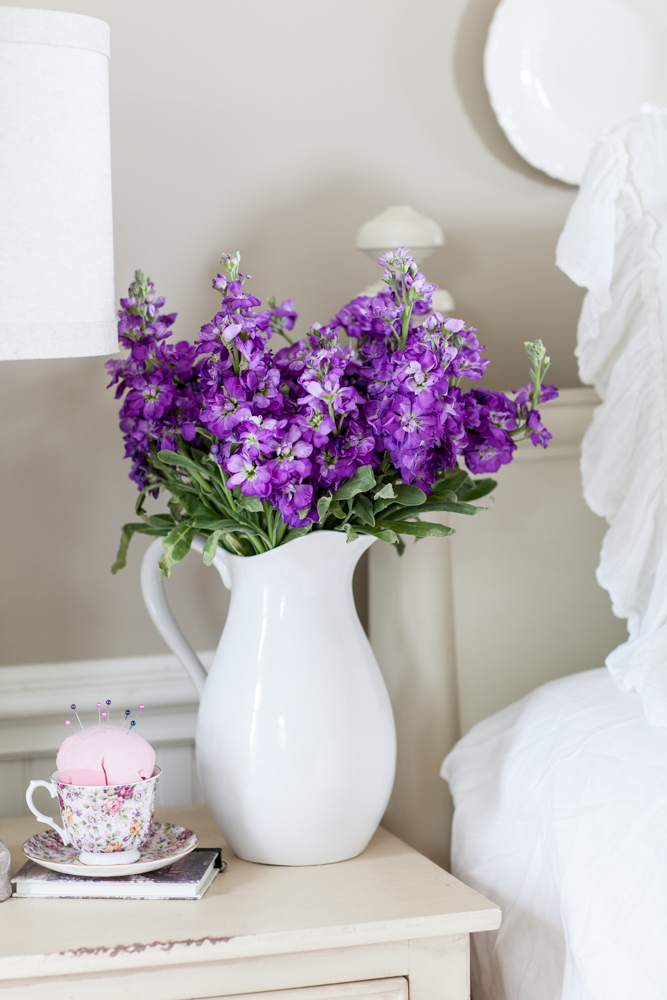 Before we get to the sheets, take a listen to today's podcast episode is all about setting a summer table.



This post is sponsored by SUPERIOR CUSTOM LINENS
Okay if you have read my blog for long you might know I have a love affair with linen that goes way back. I love using it for drapery, upholstery and pillows. The reason is because linen has a drape that is unique and elegant. Yes it wrinkles like crazy, but that's part of its charm. If it isn't wrinkled, it probably is not linen. It also has a nice texture to it.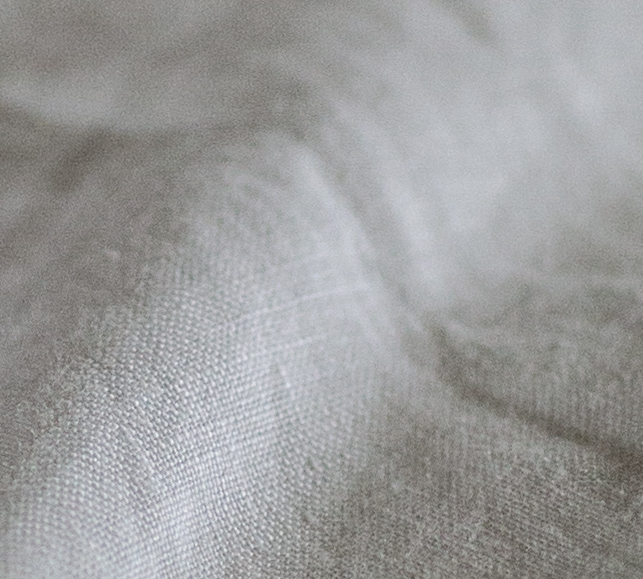 I also love linen for sheets because linen stays cool to the touch.
But I also love it for sheets. The linen is cool to the touch and in Houston, that's important. Linen is one of the strongest natural fibers, so it typically holds up well to a lot of wear. The linen wicks away moisture. It's soft and comfy. The linen fibers are hollow so they help with air flow which can help keep you cool.
With cotton sheets you need to be thinking about fiber length or thread count. With linen,there's no need to ask for the thread count.
I selected soft white in regular weight, CLICK HERE.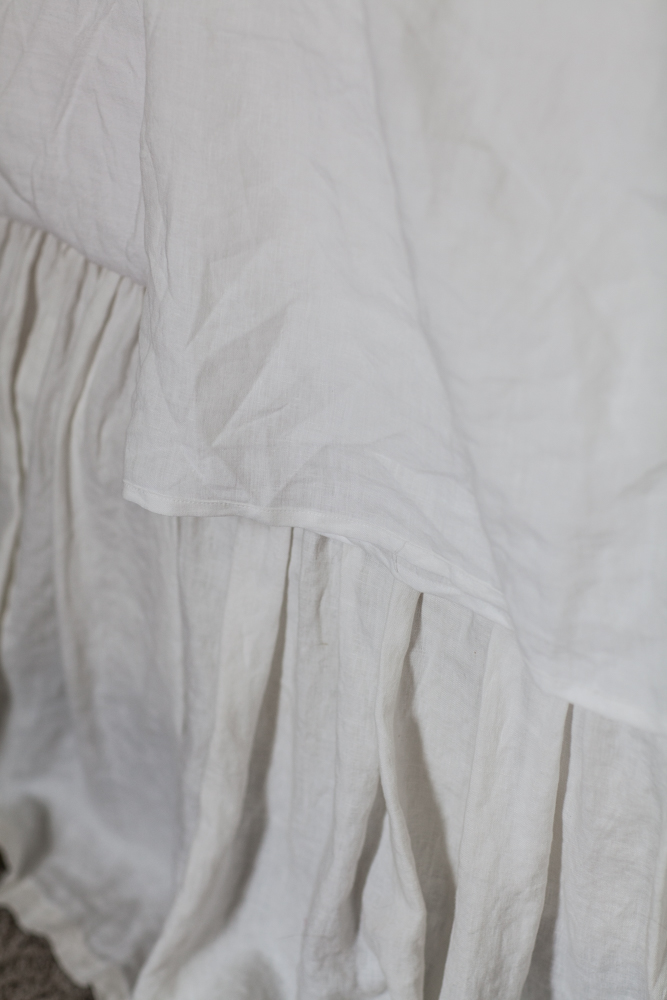 I love vintage linen sheets also, but they are typically on the small side so unless you have a twin, they are probably not big enough.
I love the soft white, but you can also get the bedding in different color. CLICK HERE for the options. The linen sheets look so lovely, you could forgo a coverlet or bedspread for the summer. See what I mean?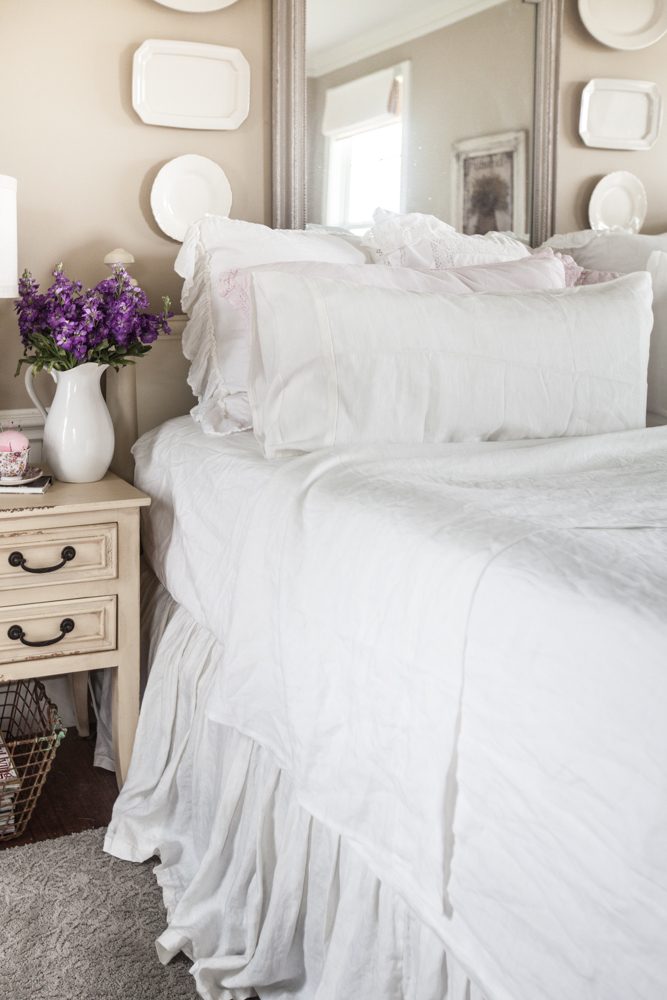 I have so many old sheets I am getting rid of, that just don't look very nice or feel nice any more. My older linen sheets have held up much better.
I definitely prefer a linen blanket and sheets for my bed, but for my pillow I prefer a satin or silk pillow instead of the linen. I don't fully understand how it works, but your hair will look better for longer with the satin pillow. I learned that from my mother-in-law.
Here's the link for the sheets so you can check them out, CLICK HERE. If you are in the market for a linen blanket, CLICK HERE for info on my blanket.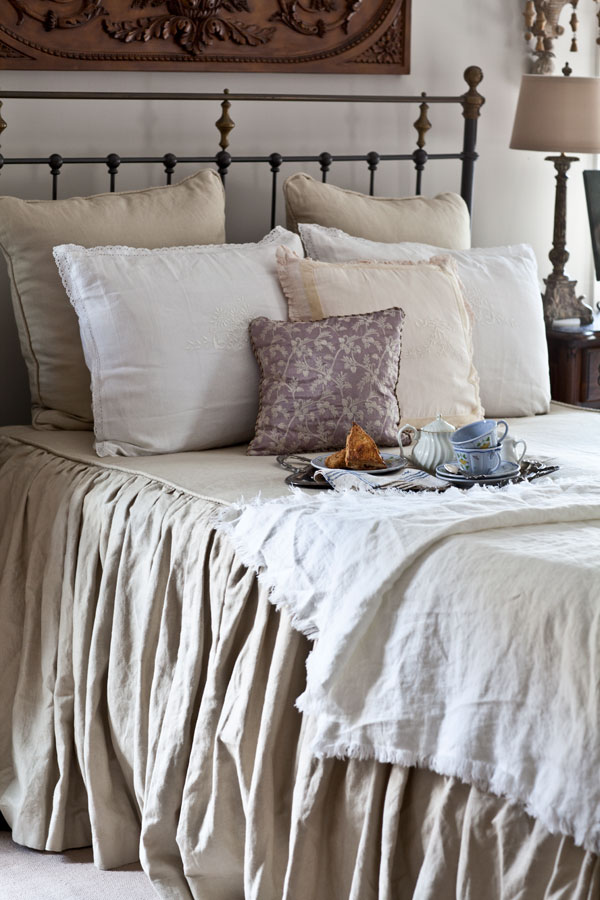 Did you miss our podcast episode about bedding? Listen below.