These are two of my Christmas fabric projects for this year. I made a tree skirt for my flat back Christmas tree CLICK HERE and a sweet stocking for my fireplace.
This post is sponsored by Calico.
To make anything round or in this case half round, you need to use a string with a pencil attached to one end. The length of string is the diameter of the piece you need. (Include the length of the pencil also.) Hold the string in the center and draw a line with the pencil. I folded the fabric in half first. I had to do this step twice because the first line is too far out. I mark on the wrong side of the fabric.
Be sure to catch our podcast episode about how to create the BEST Christmas vignette!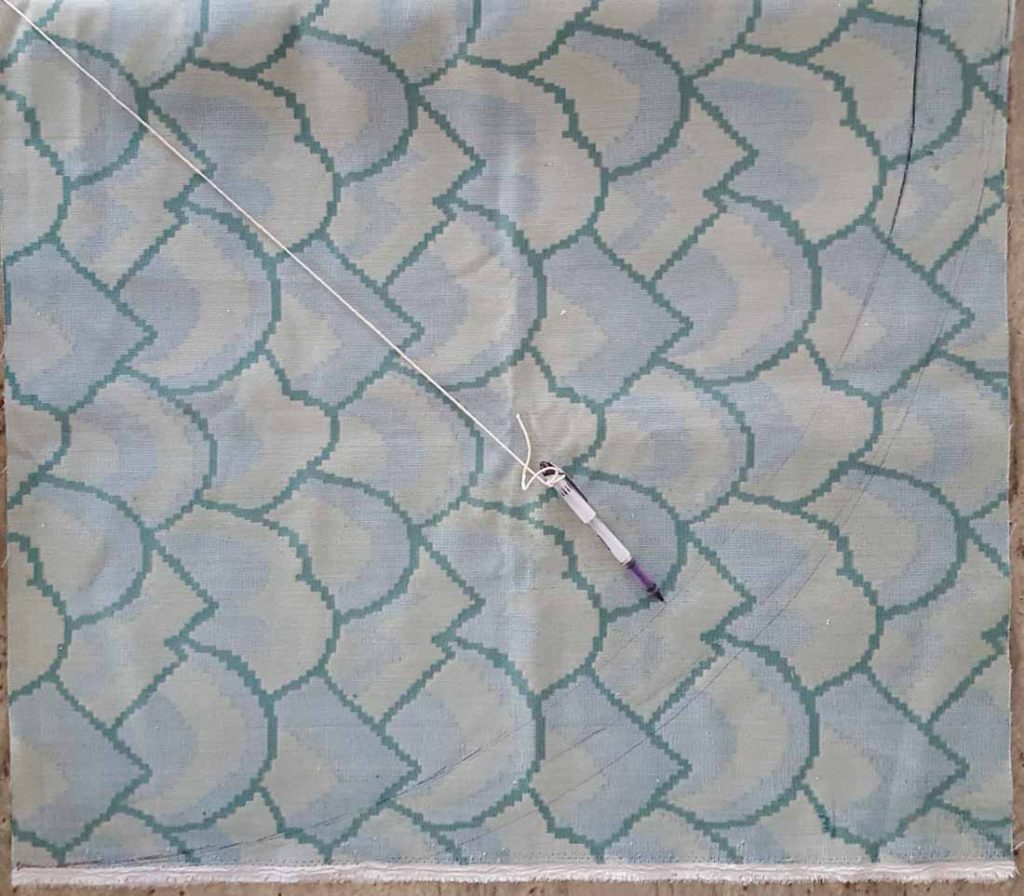 I cut along this line.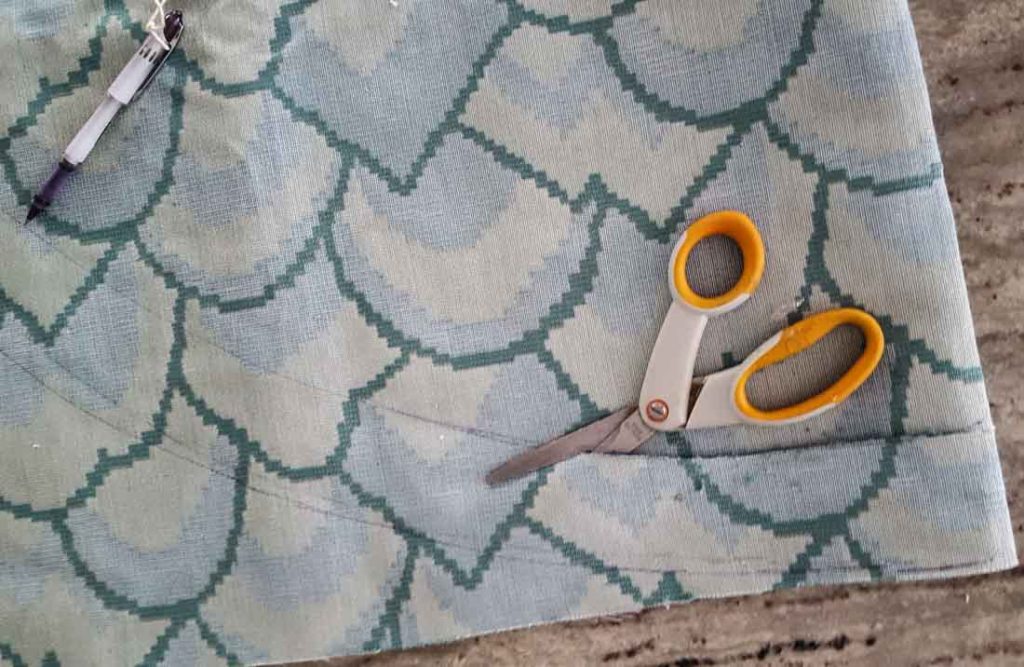 Next I hemmed the fabric with a 3/5 hem.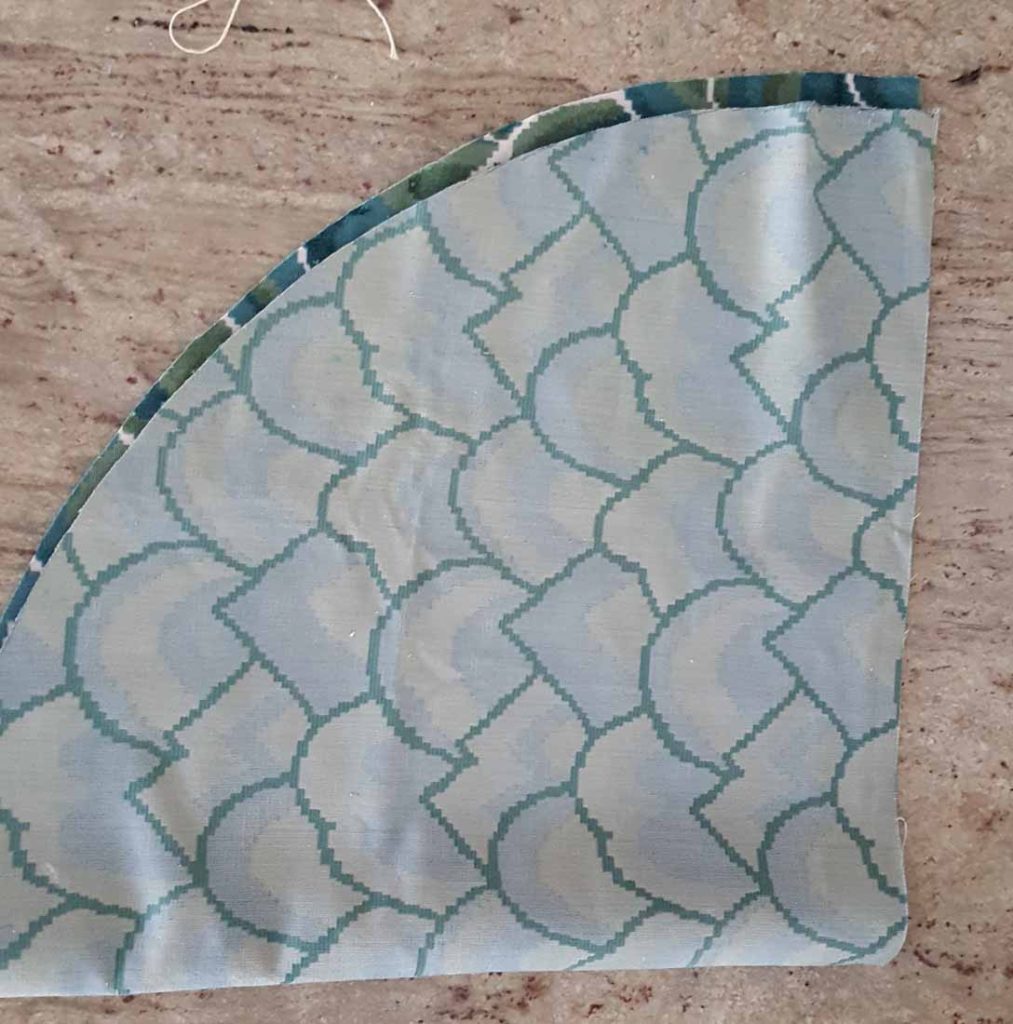 It was a quick project. If you need a tree skirt for a regular tree then you'll need a 360 degree skirt rather than my 180 degree skirt. I did not cut out a notch in the center for the tree because it's a half round skirt. If I made a full skirt for a regular tree I would have done that.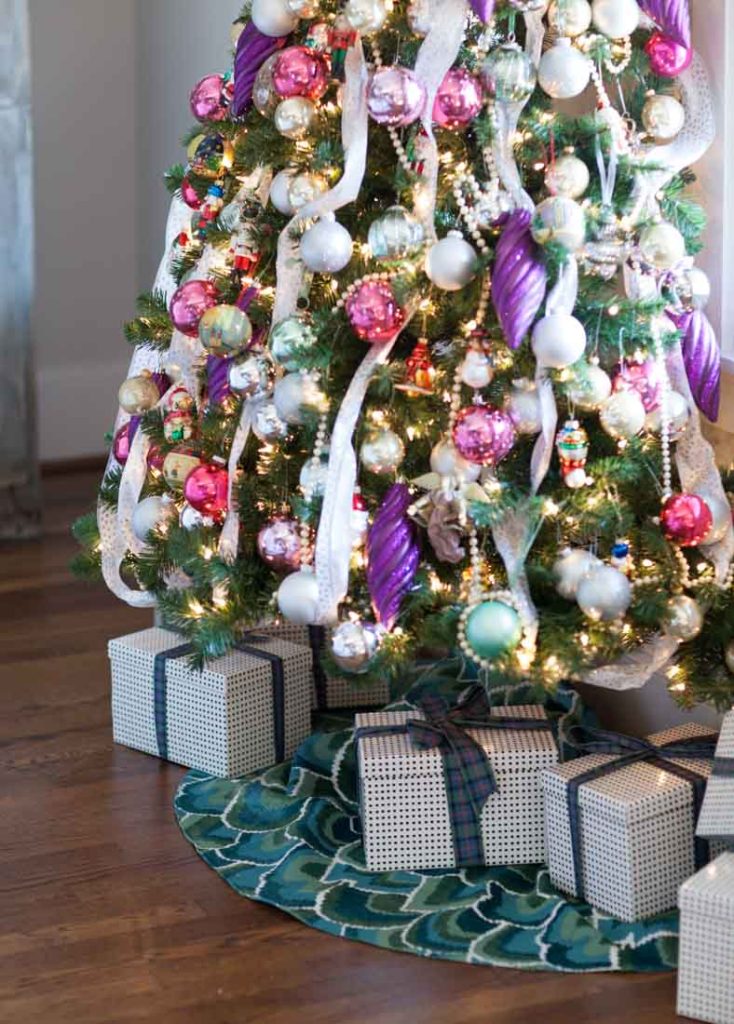 This fabric was provided by my sponsor CALICO. It's from their Madcap Cottage collection.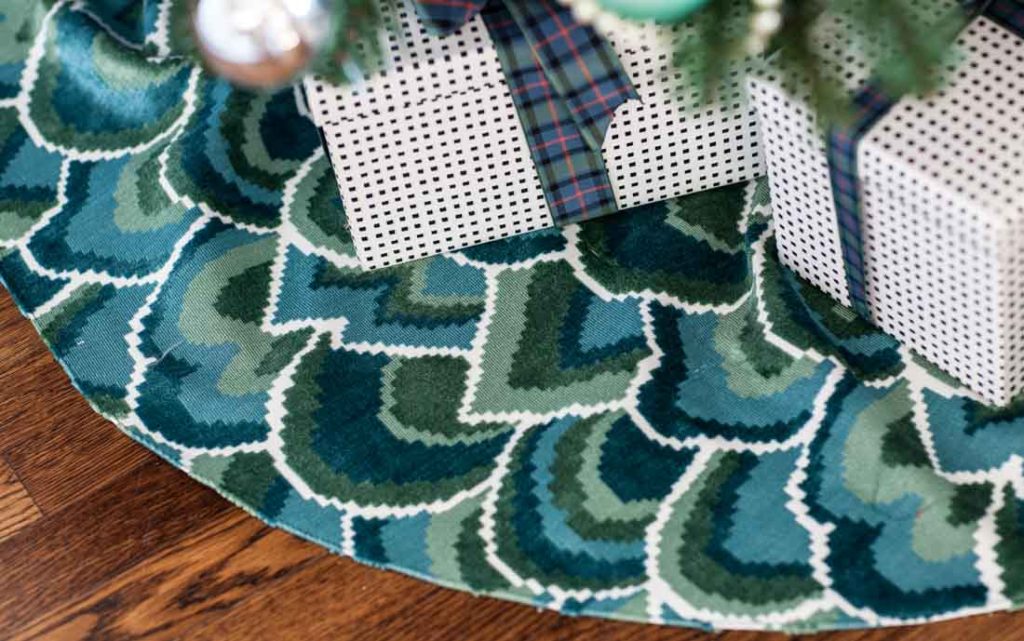 It's a two-fer today because I am sharing 2 Christmas fabric projects with you.
Next I made a very simple stocking. I used an existing stocking for my pattern. I added about a 1/2 inch seam allowance when I cut the fabric.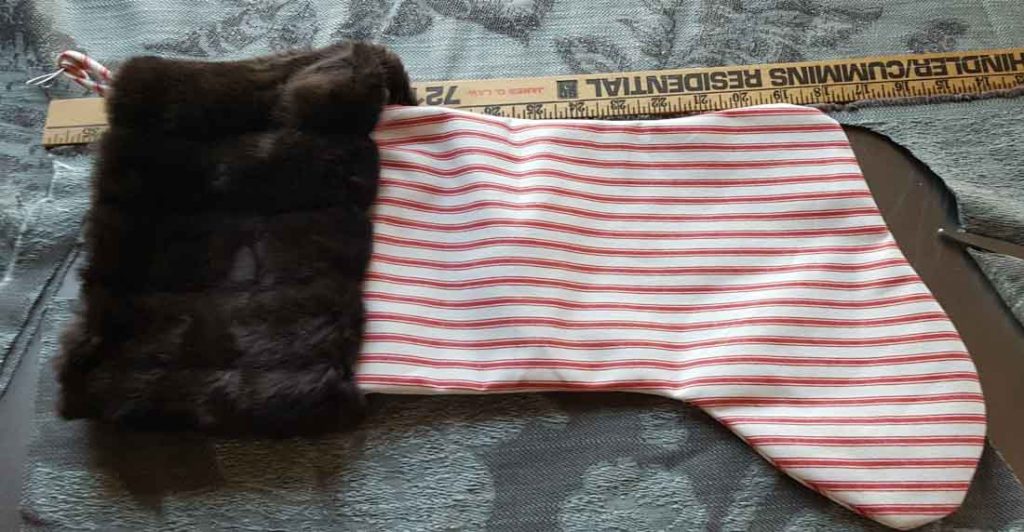 I cut two pieces at the same time, so I had the right sides together when I cut. Then I added a seam all the way around, except at the top.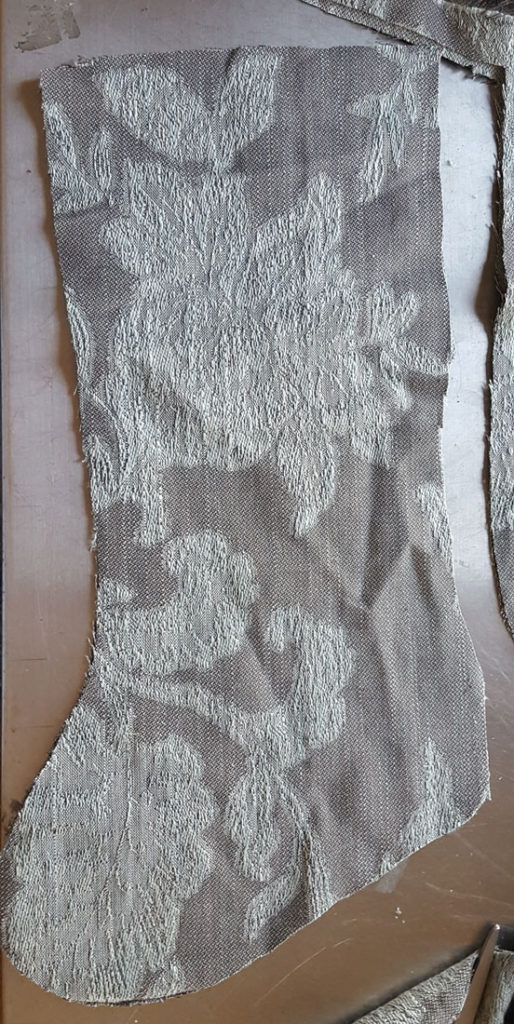 I pressed the top of the stocking and did a hem at the top. That was it. This luscious fabric is also from CALICO.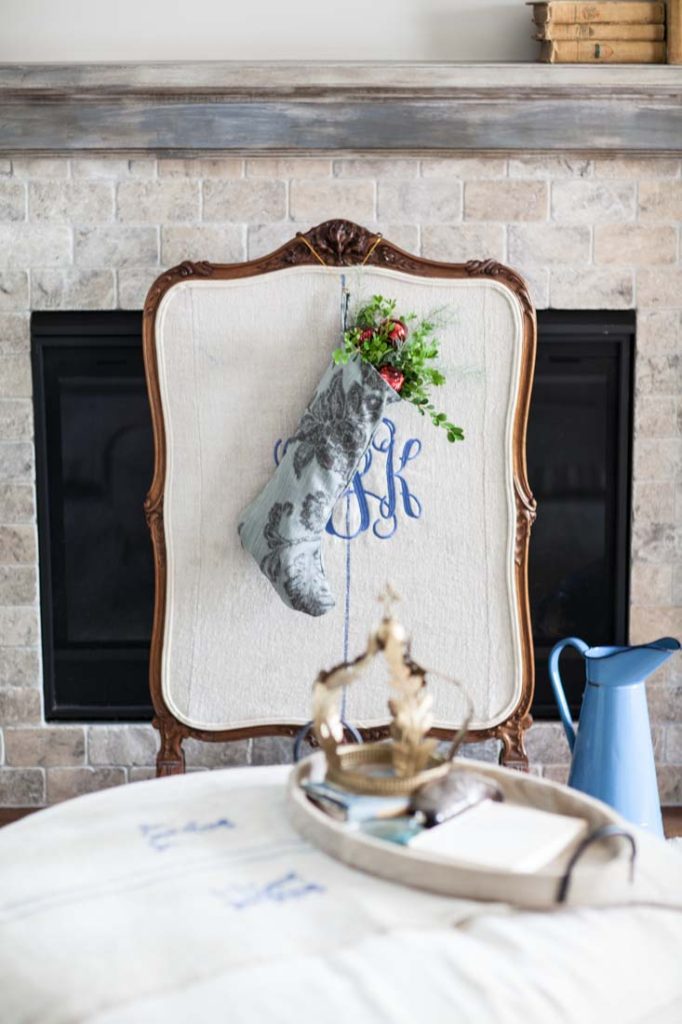 I think this fabric would look great with a faux fur cuff, but I didn't have any of that fabric. It's still quite charming.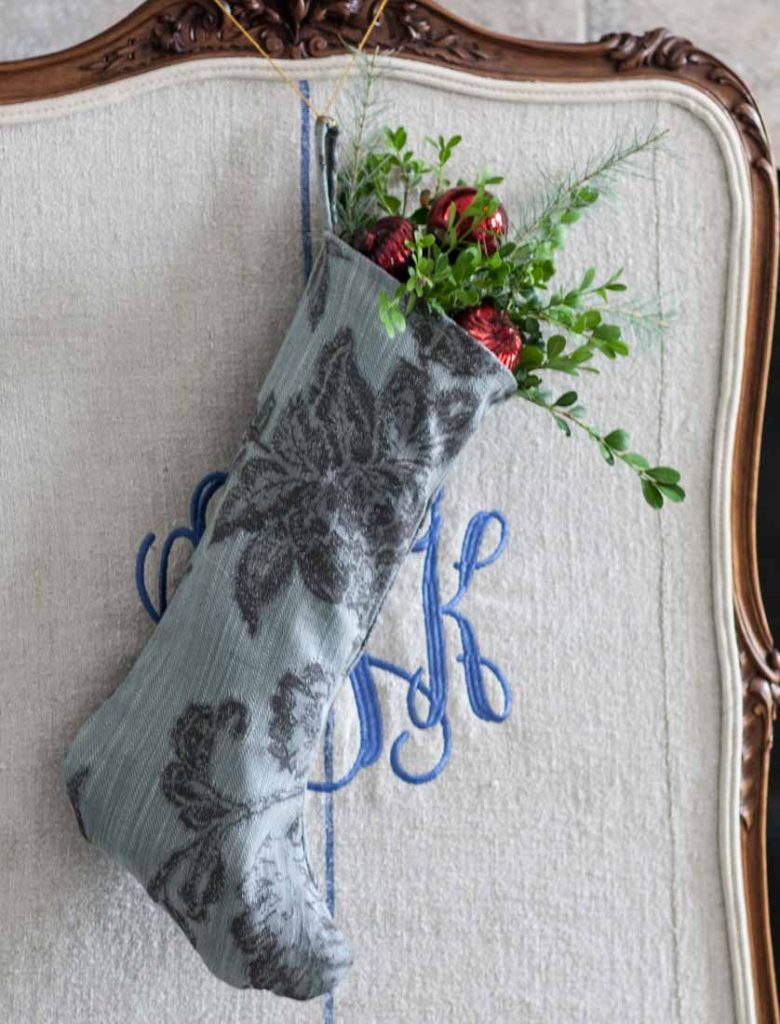 I stuffed the stocking with paper to give it a bit of fullness.