Flat Back Christmas Tree
This post is sponsored by Tree Classics. All opinions are my own. This is part of Tree Classics' 12 Days of Christmas. Today I'm featuring a flat back Christmas tree. What's a flat back Christmas tree? It is one that is flat on the back, so that it can be used against a wall. It takes up half the space of a conventional Christmas tree. Does it still look great? Judge for yourself.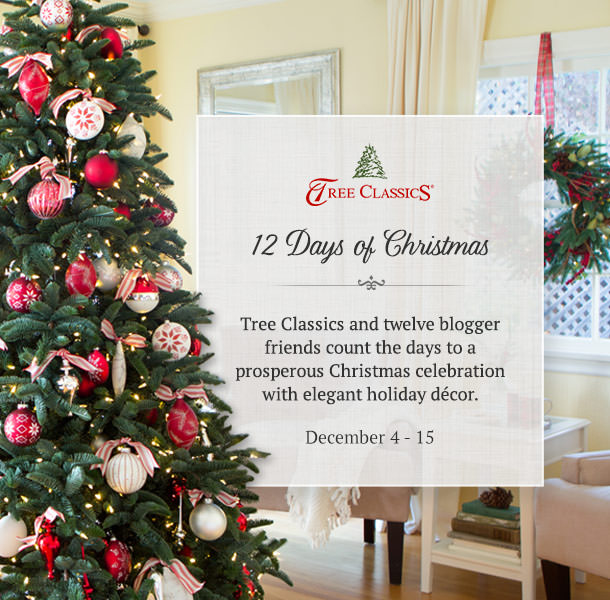 Decorating the Christmas tree is a big family tradition at our house. We drink wassail, play Christmas music and have fun while we decorate the tree. It's a relaxed time that we enjoy together as a family. I make fudge every year and it's a great time for us to taste the fudge too.
This year I chose a flat back tree with clear lights.  We have limited space in our living room, and I was thrilled that this tree would fit without requiring me to rearrange the room. Here's a picture of the tree when I got the cords all plugged in. I hadn't done much fluffing yet.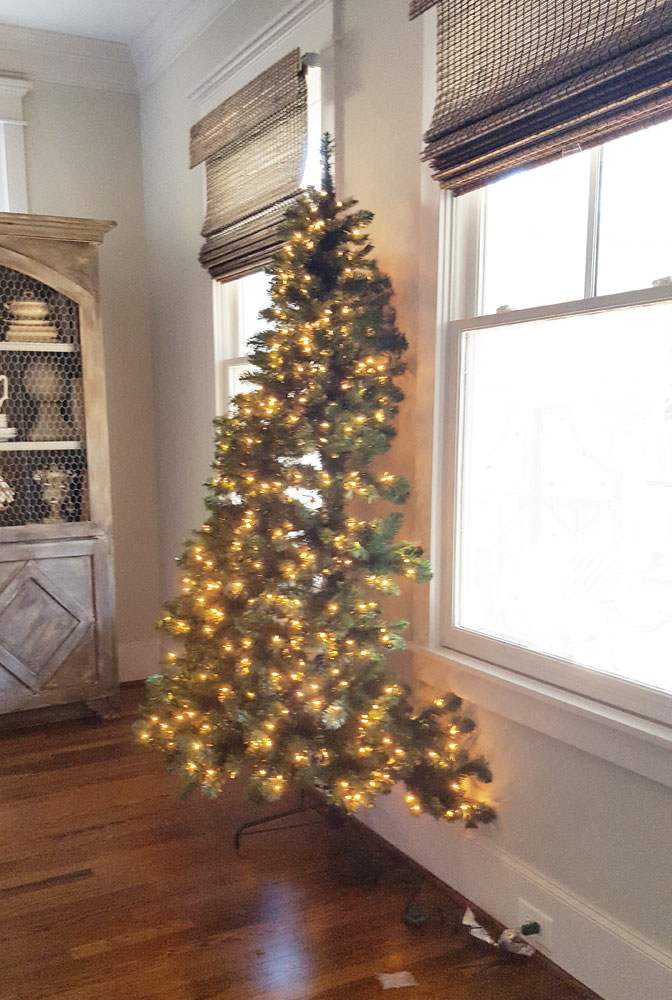 Have a listen to our podcast today. It's all about the DÉCOR TRENDS 2018.
The tree comes in 3 pieces that fit easily together. It also comes with the flat back tree stand. The next step is to plug in the light cords on the back of the tree. Setup was super easy. I love that you can just tap the on/off switch with your foot to turn the lights on or off. Then I fluffed the tree. It's very compact when you pull it out of the box, so you'll need to do a lot of fluffing. It looks a lot more full once you separate all of the branches.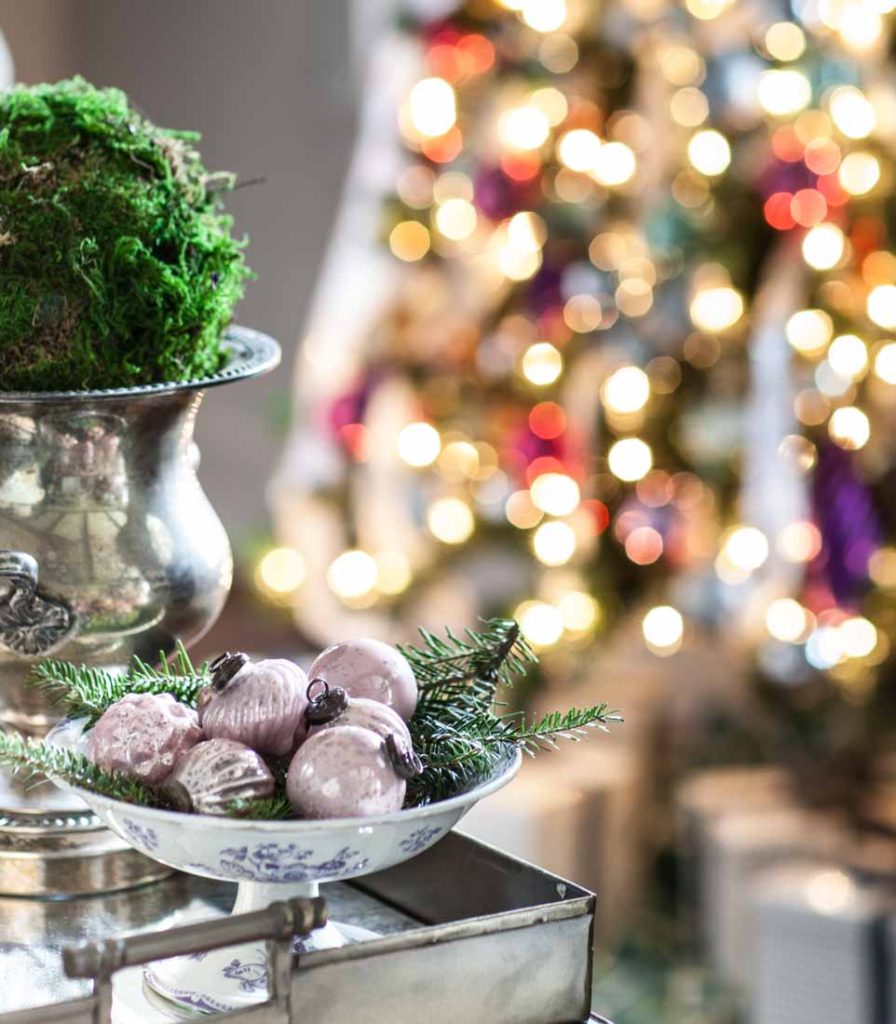 I also selected this charming angel tree topper from Tree Classics, you can find it HERE. I think the angel is quite regal looking.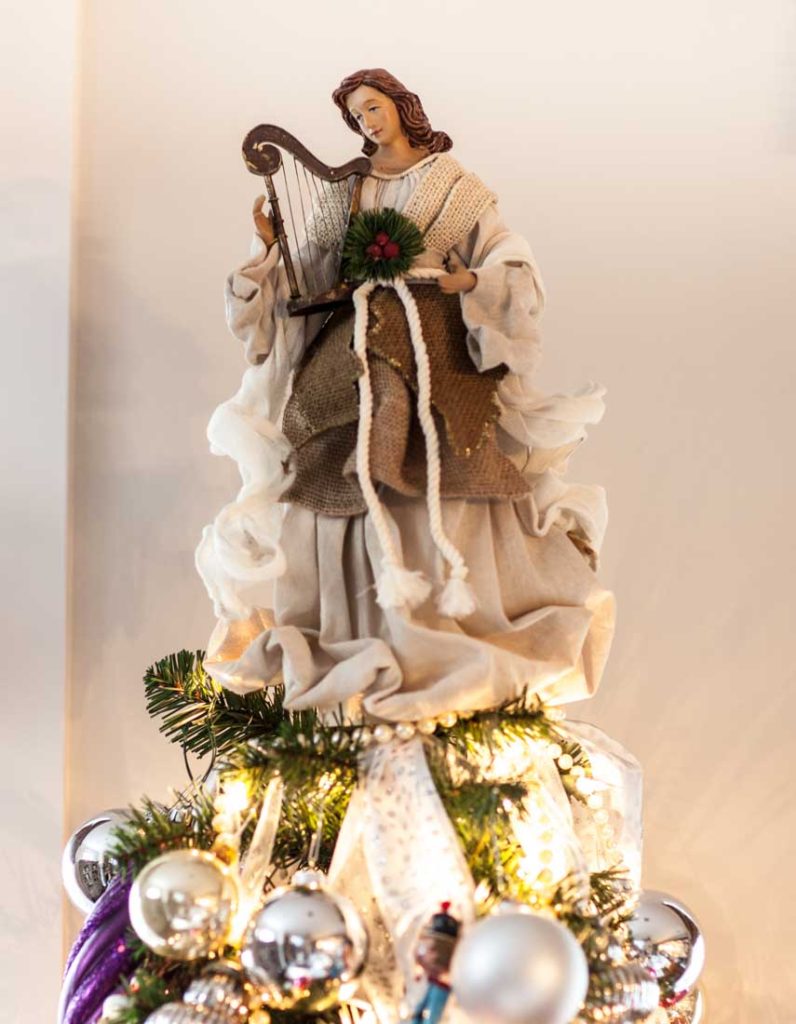 I also selected the Heirloom ornament set, CLICK HERE. These ornaments look like vintage Christmas tree ornaments. See the stocking and candy cane below? They are a part of this set.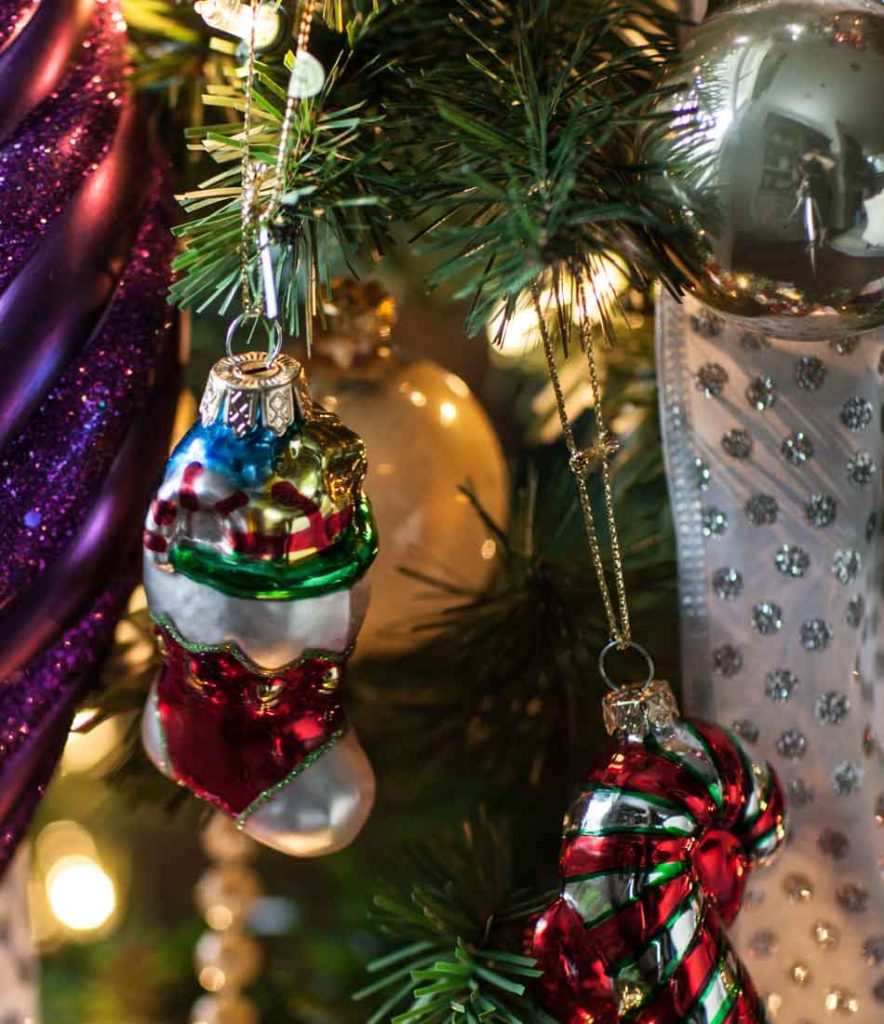 There's also an angel and several more styles in this set.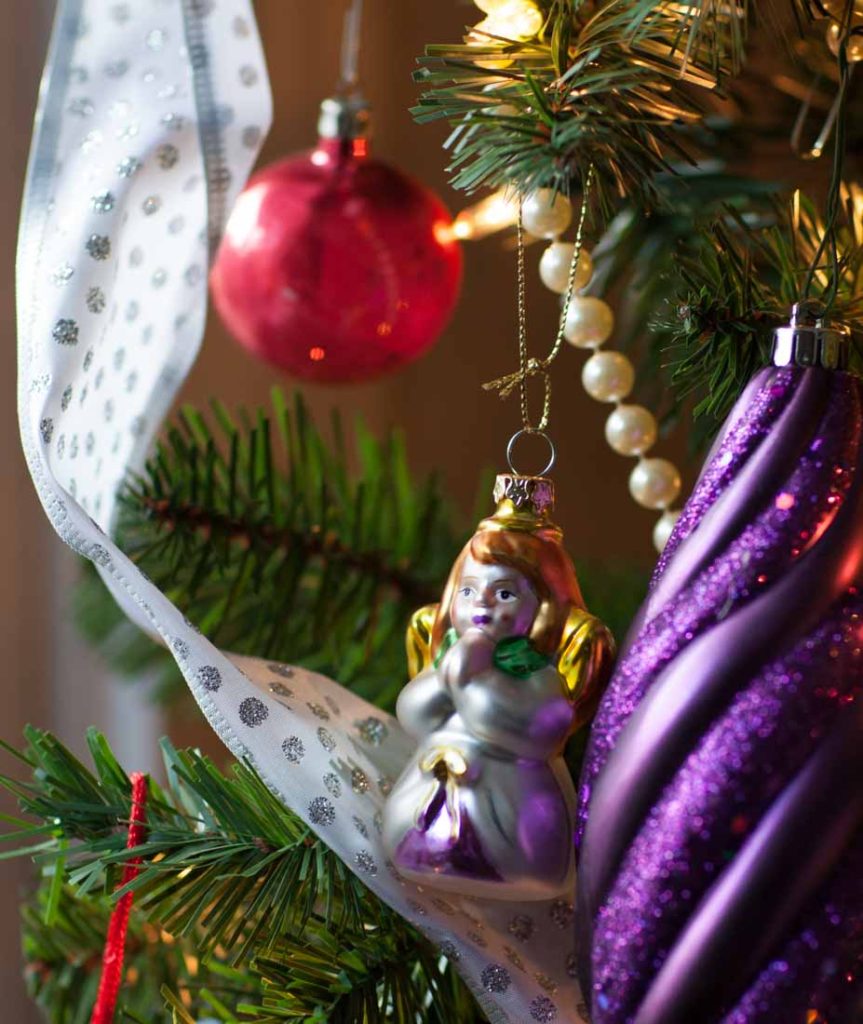 I used these ornaments and then added some mercury glass ornaments, silver ornaments and pink and purple ornaments.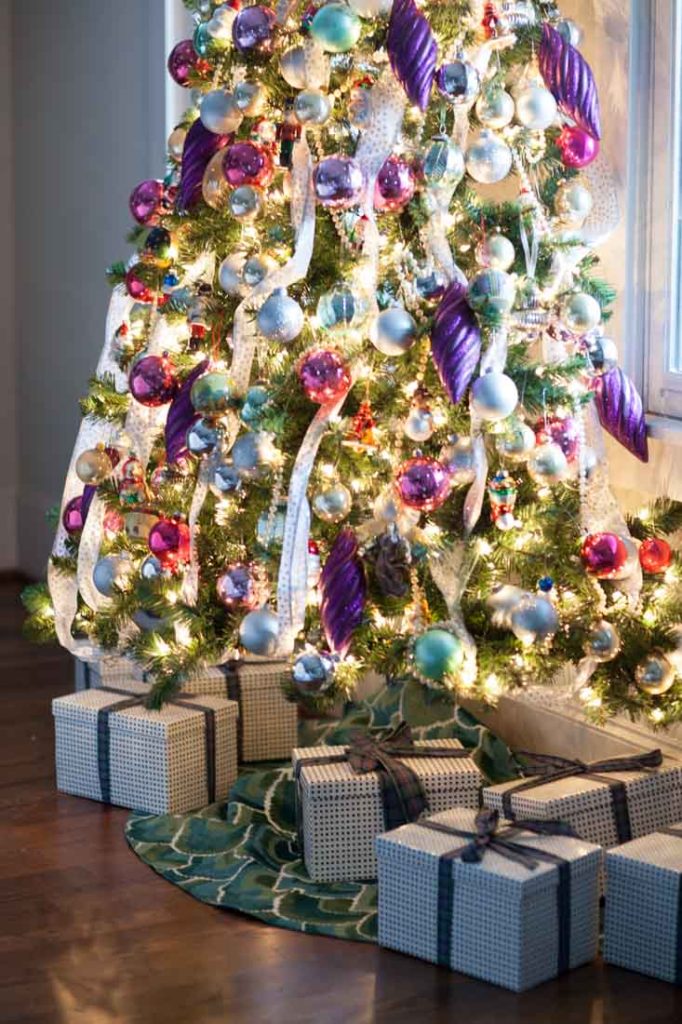 I think the colors work rather well together. Evie said it looked like a tree at the mall and she snapchatted the tree for her friends. I will take that as a compliment.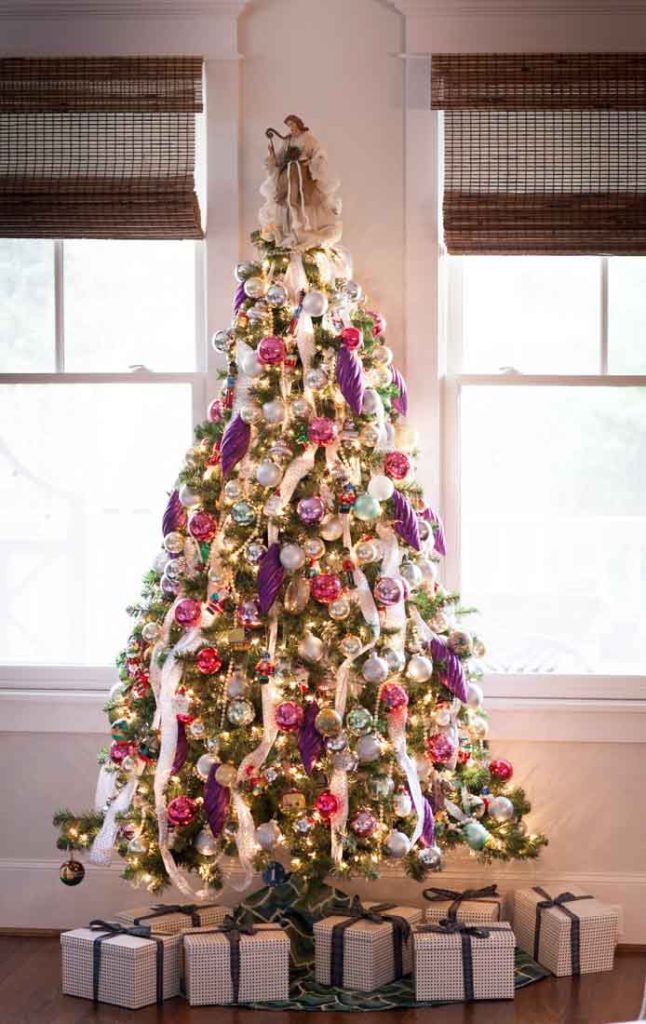 I've taken a side shot below so you can see how little real estate this tree takes up. You can easily walk behind the chair in my living room.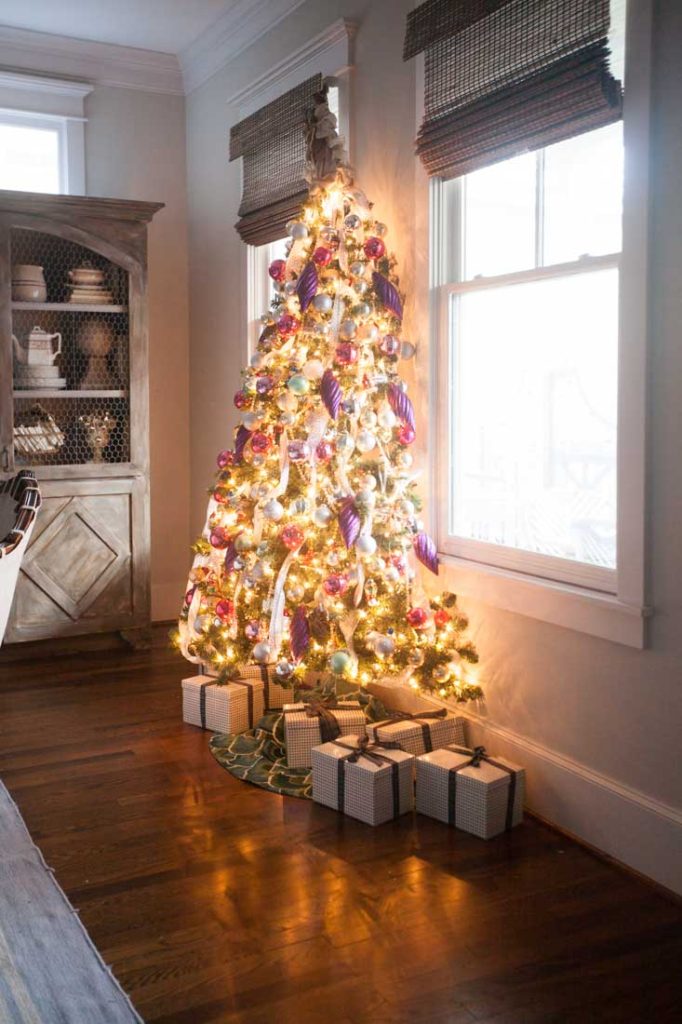 I've got a lot more presents to wrap, so I need to get the paper out.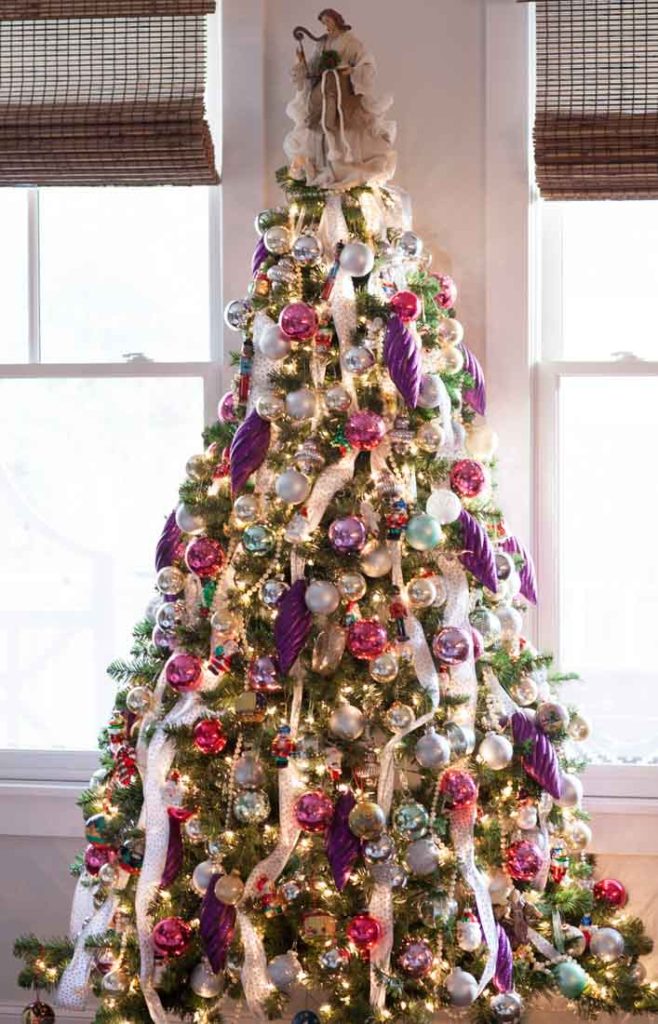 You can see the tree behind my settee in the living room below. The flatback tree fits perfectly here even though it's a tall tree.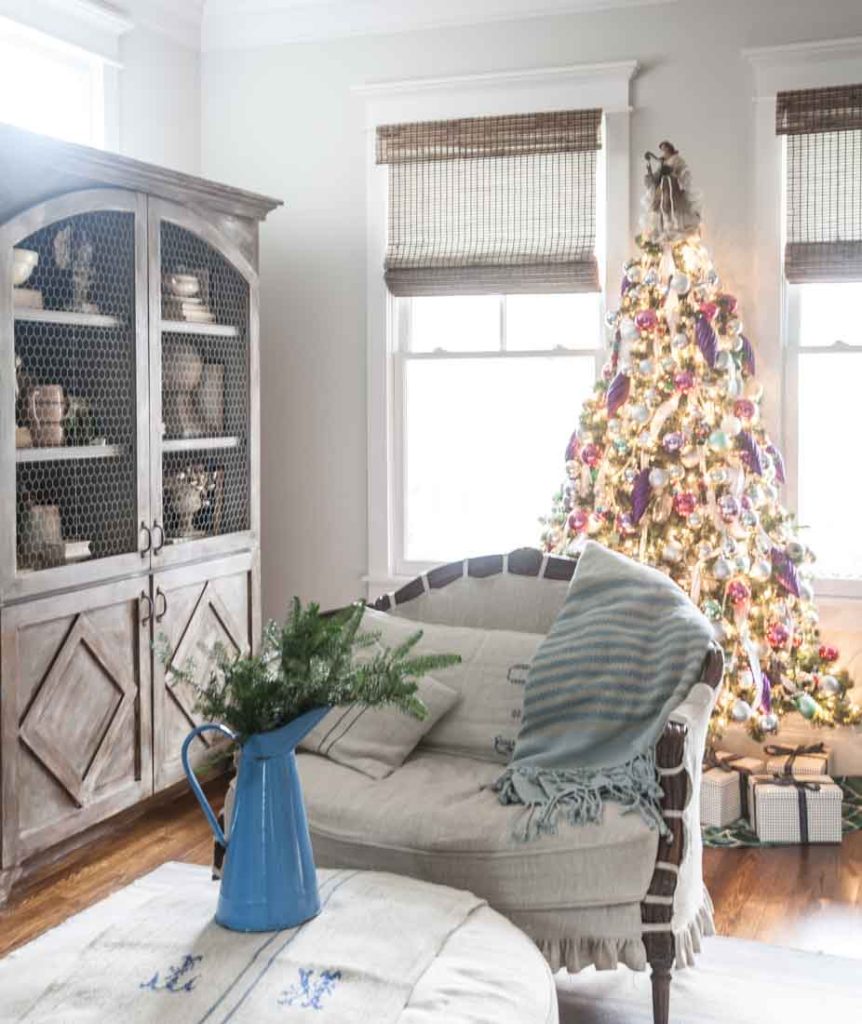 Check out the other bloggers on this Christmas tree tour.