Fall Place Cards
Thanksgiving is such a special time to be with family. I like to add simple touches to make the day even more special. I love to add little details to make my guests feel extra special, like this fall place cards. Here are several ideas you can use for your table.
contains some affiliate links
The first option is to find some 'baby boos' (small pumpkins) that will go at each plate. I used a paper punch to make a custom tag for each pumpkin. This is not the exact same punch I have, but it's actually even better than the one I have.  CLICK HERE for tag maker with eyelet
I couldn't find the exact paper I used for the tags, but this one is similar. CLICK HERE.
For the ribbon, I like this grosgrain ribbon, CLICK HERE.
I also found an assortment of 3/8″ velvet ribbon. You get 1 yard of each color, and you get 30 different colors. All of the colors were gorgeous. I plan to get this!! CLICK HERE.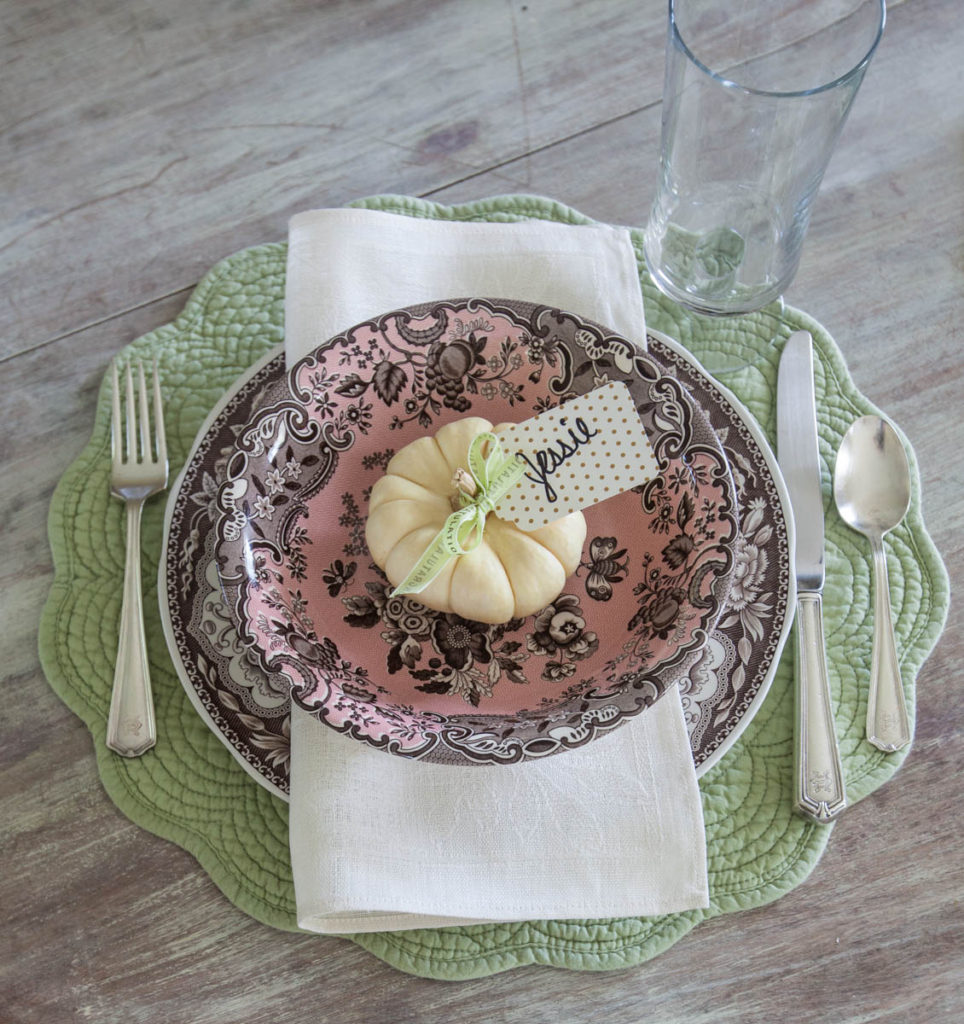 For this next name card, I used twine instead of ribbon, and attached the tag to a pear instead of a pumpkin.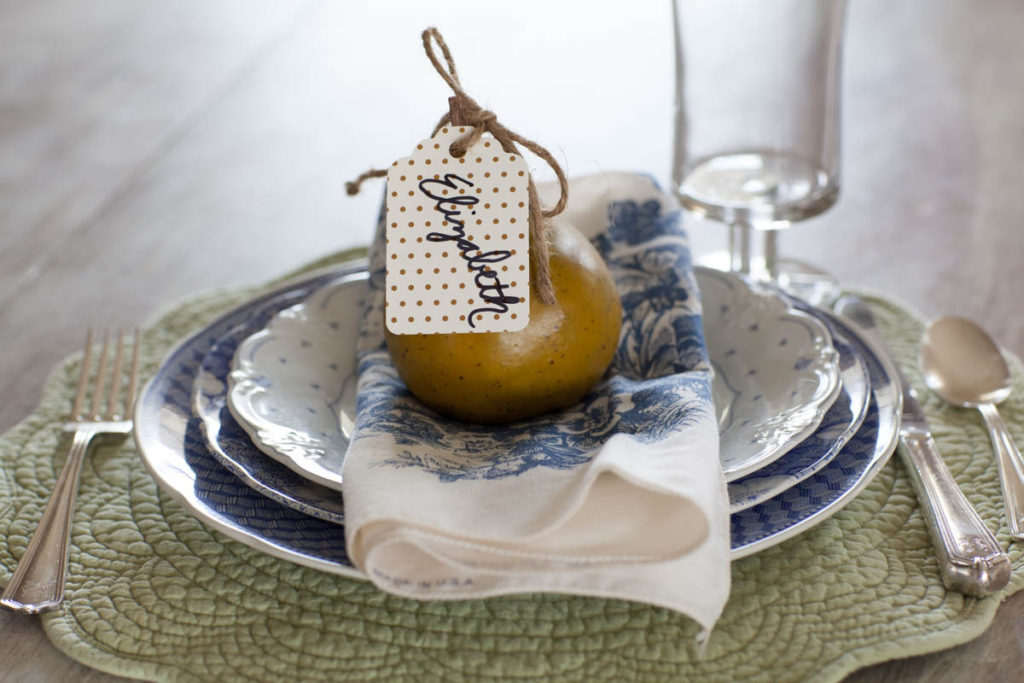 These name cards were so pretty, I tried a different variation with this larger orange pumpkin. I placed the tag in front of the pumpkin, that sits in a little soup dish.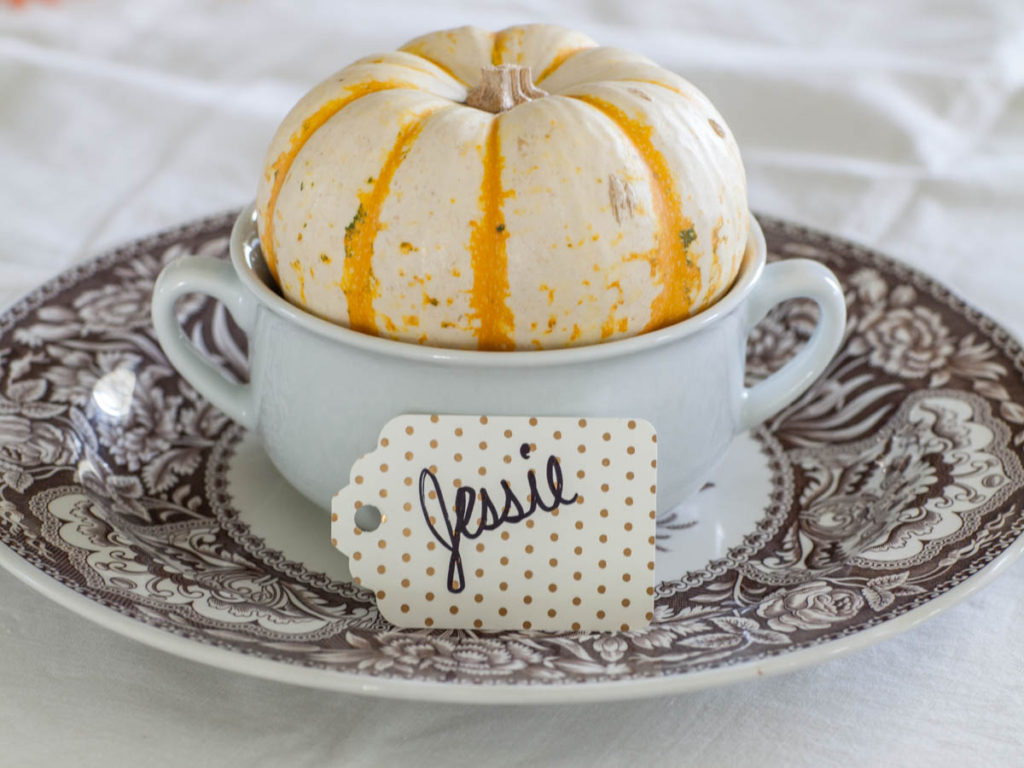 Next I tried using a paint chip (from the paint store) on top of a champagne cork. I tied twine in a bow and added it to the corner. I used a knife to cut out a groove in the top of the cork so the card would sit on top of the cork.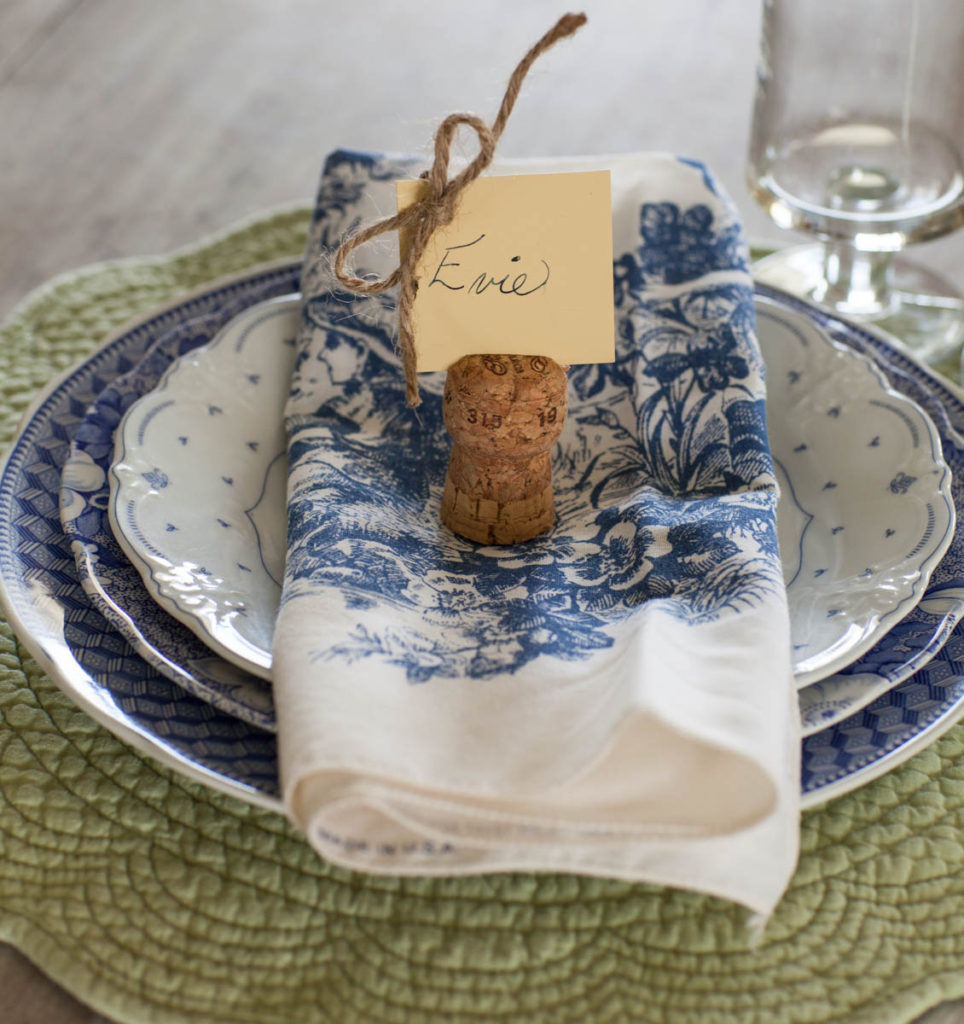 Lastly I used a brown ribbon tied in a bow on another paint chip. Then I glued an acorn to the front of the card.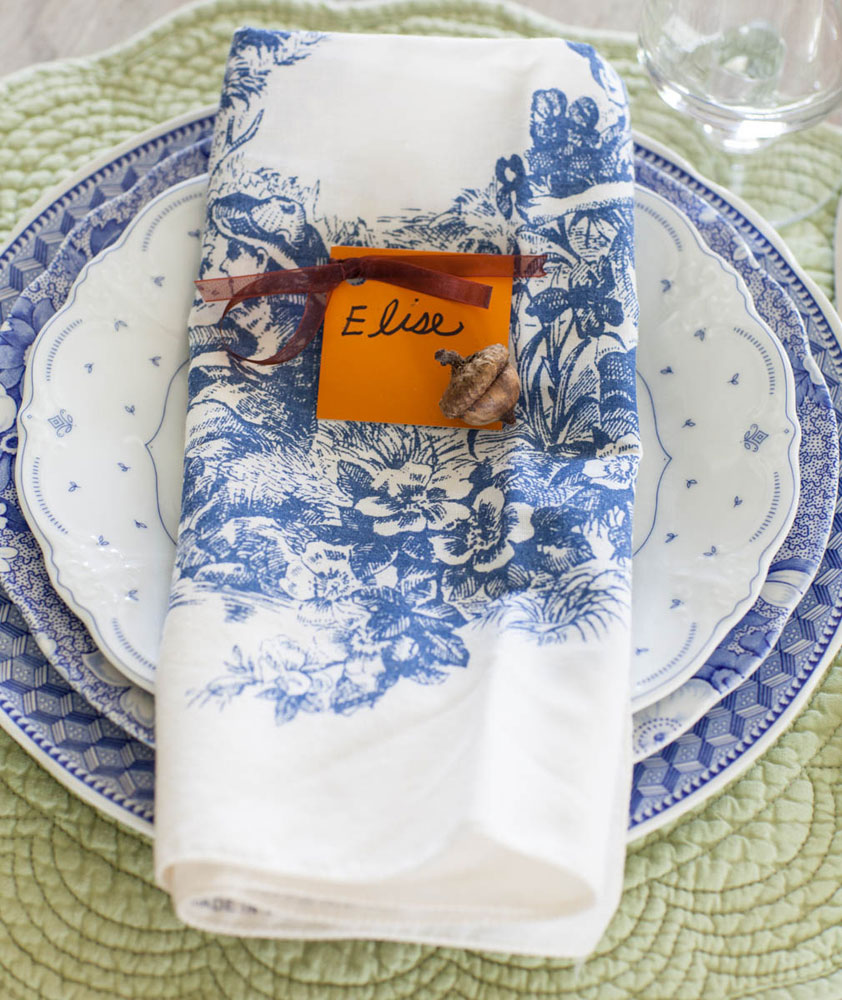 These were so fun to make. I plan to use the baby boo pumpkins at our table this Thanksgiving. We found ours at Trader Joes, but they are available at a lot of grocery stores.
For more Fall table ideas, CLICK HERE and HERE
AND…. be sure to listen to today's episode of Decorating Tips and Tricks.
EPISODE 116 TIPS FOR SETTING A THANKSGIVING TABLE