Welcome to Thanksgiving dinner at Cedar Hill Farmhouse!! I like things simple but elegant, and not too much work.  And looking at my table I enjoy the history each piece brings to the party.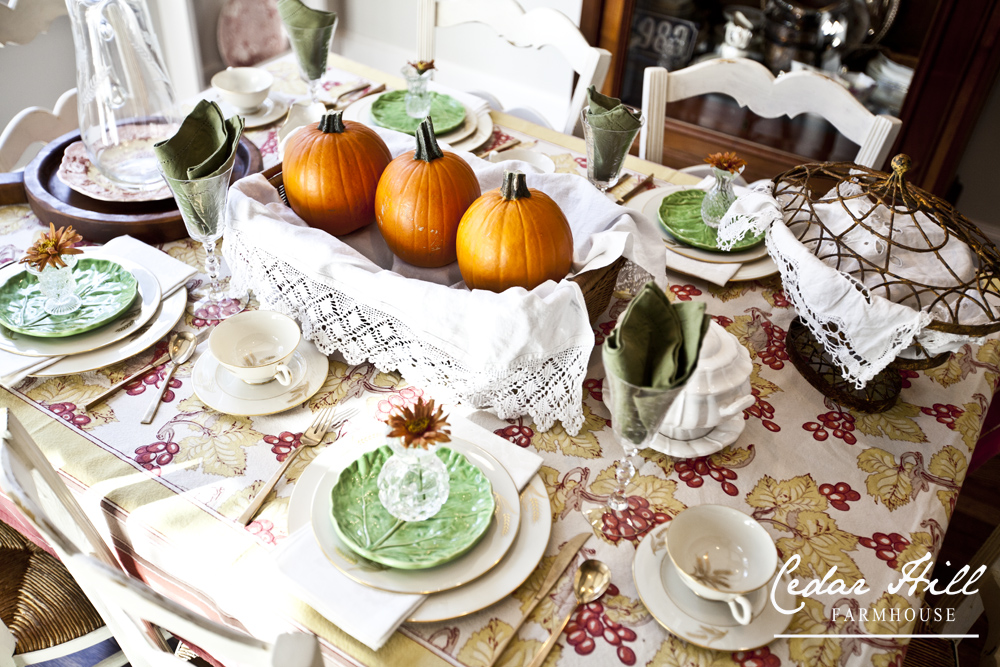 The china belonged to my mother-in-law so I have seen it for years and years. They picked it out when they got married, which was right after the war, you know the big one, WWII.  The bronze flatware came from Thailand from a trip my in-laws made years ago.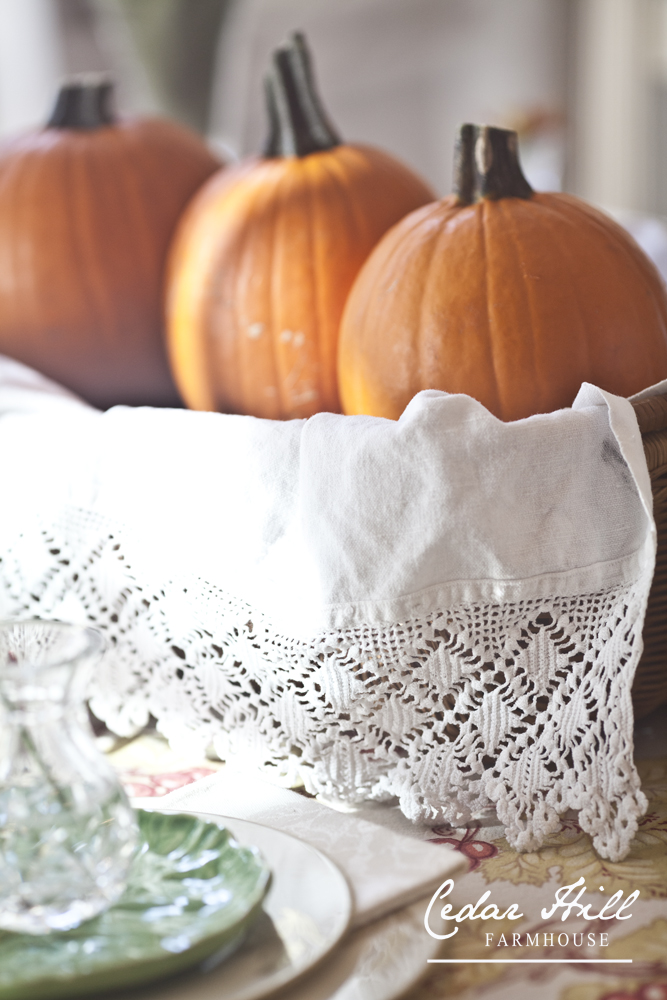 The lace liner for the pumpkin basket is homespun linen from the 1800's. I love the history there. Don't you find yourself wondering who owned the antiques before they came into your hands?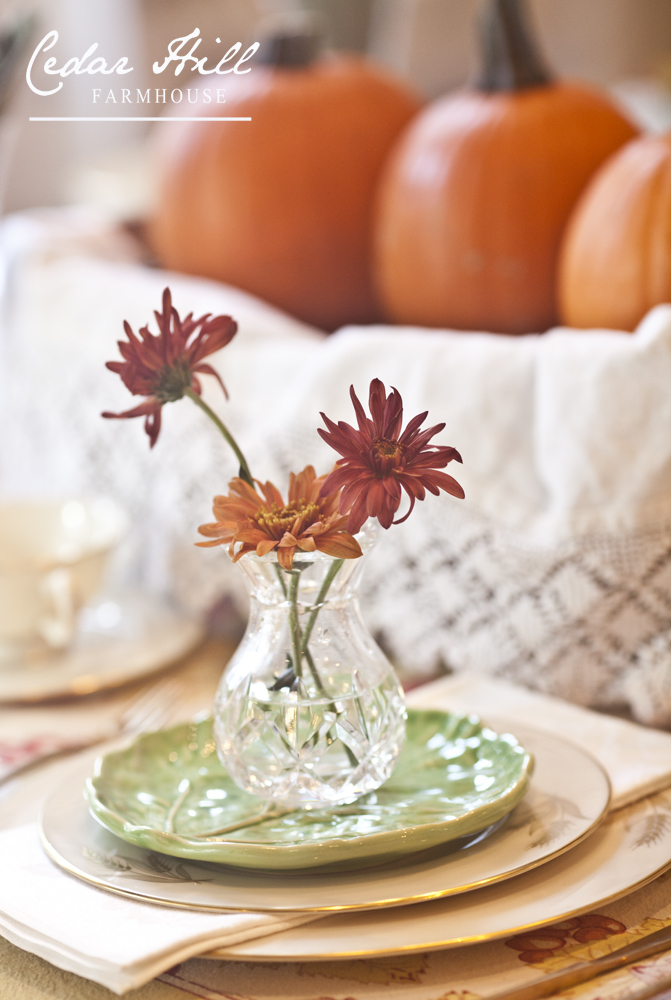 Years ago I gave my in-law's an anniversary party.  It was a big deal and I made all of the food myself including the fancy cake.  As a hostess gift my mother-in-law gave me a Wedgewood clock to represent the time I spent on the party and the Waterford vase above to represent something else that I have long since forgotten.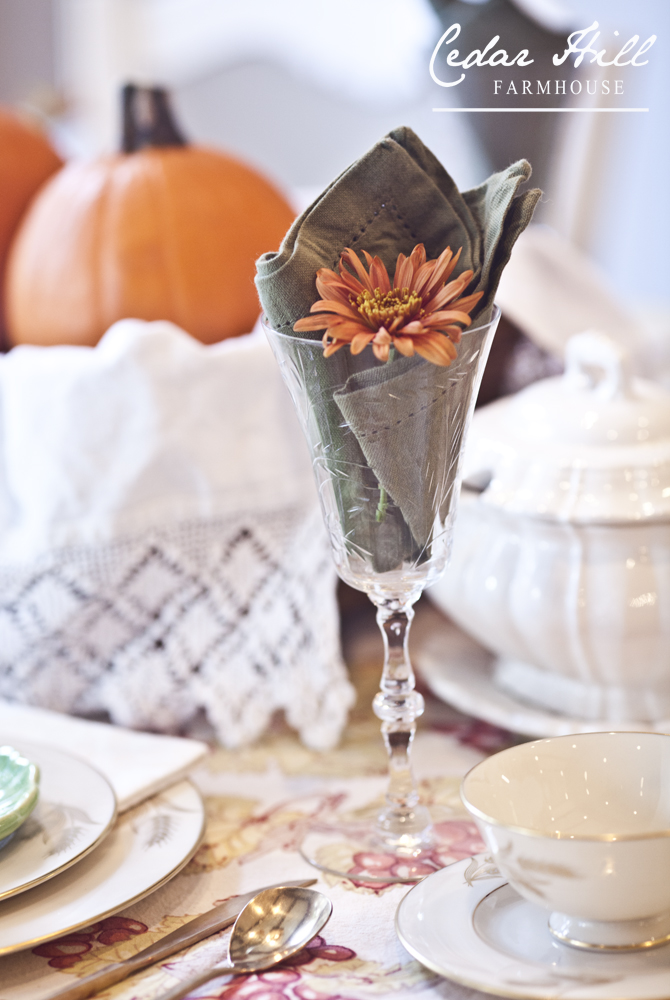 These lovely crystal stems also belonged to my mother-in-law, along with the crystal water pitcher below.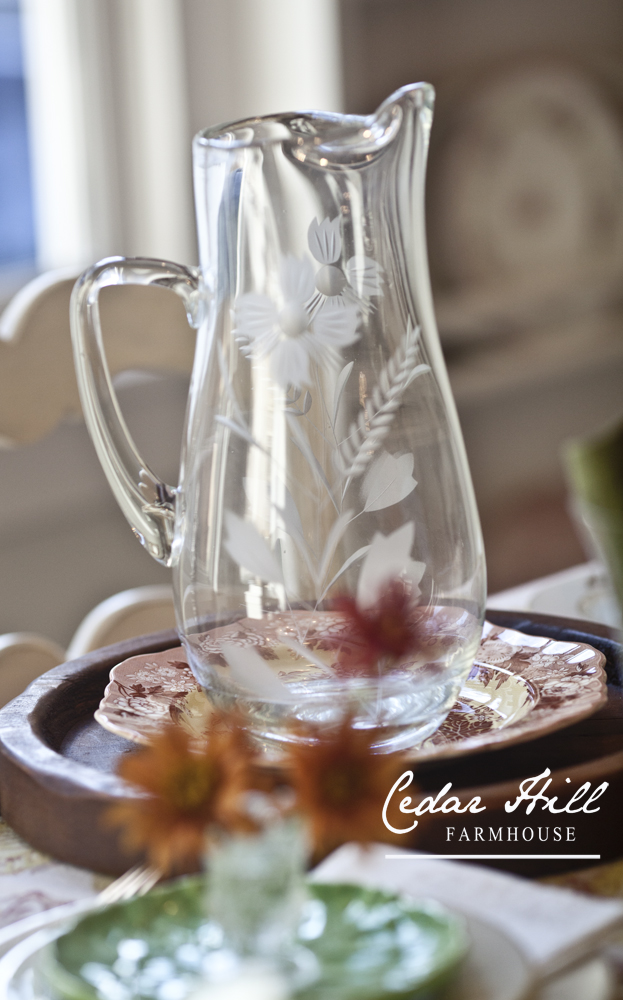 The small tureen below was purchased second hand and I just think it is darling.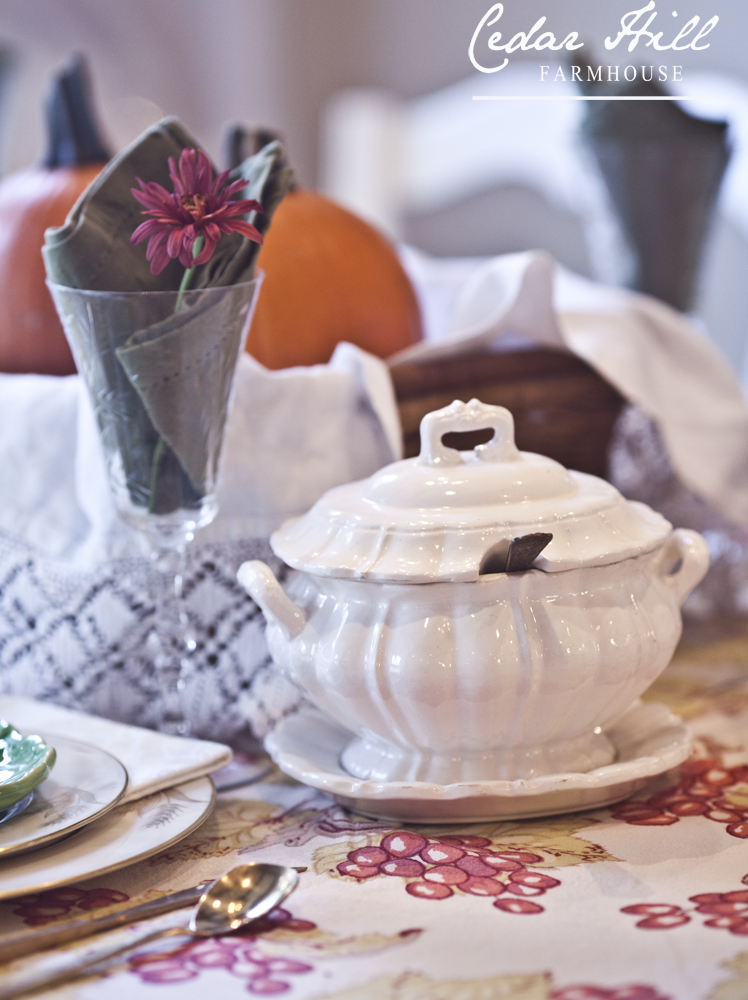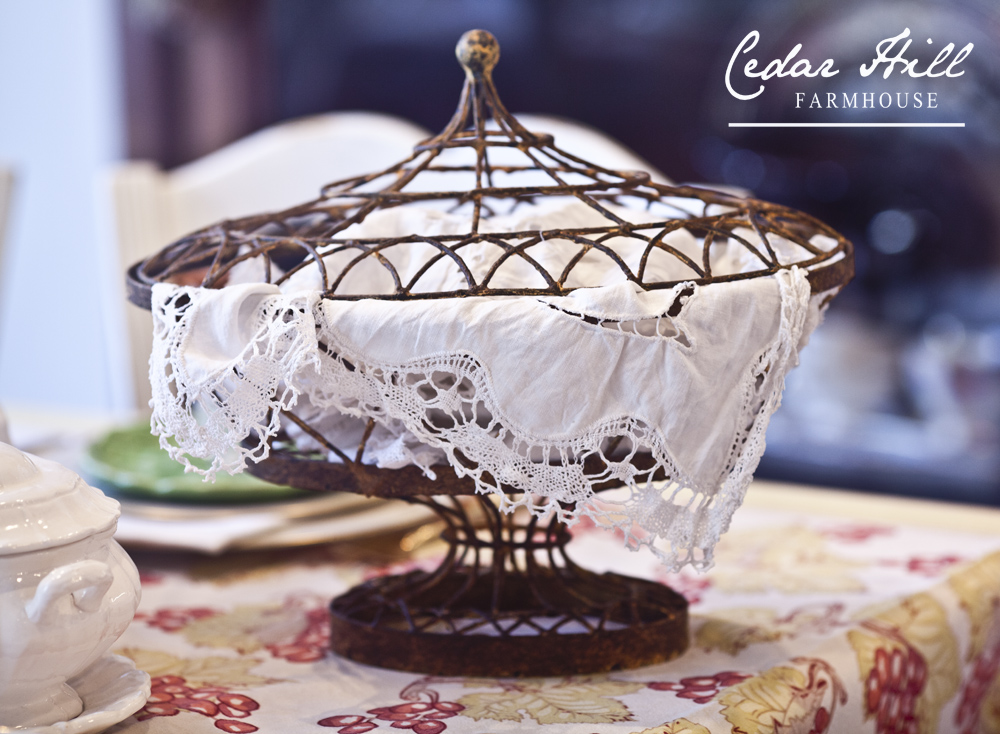 Each time we have a special dinner I pull out old treasures and smile as I remember the history of each item.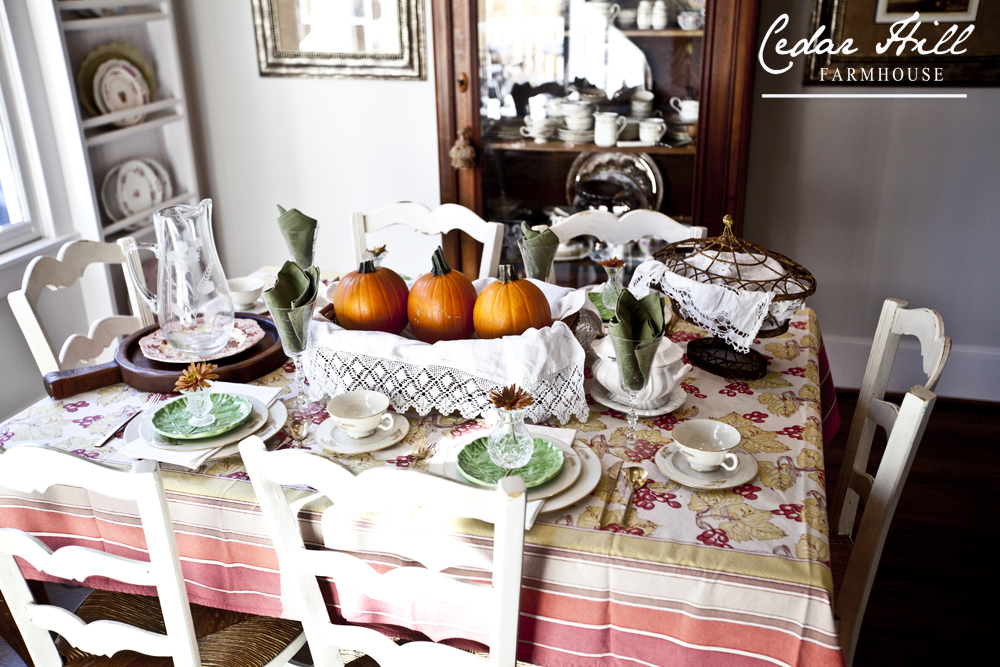 Thanks for joining me for Thanksgiving. I sure wish you could join me for real.