I love setting a pretty table, and I especially love a pretty table for breakfast. One of my favorite ways to spend breakfast is to have my favorite French black tea with tea and jam. It's so simple and yet feels so incredibly special.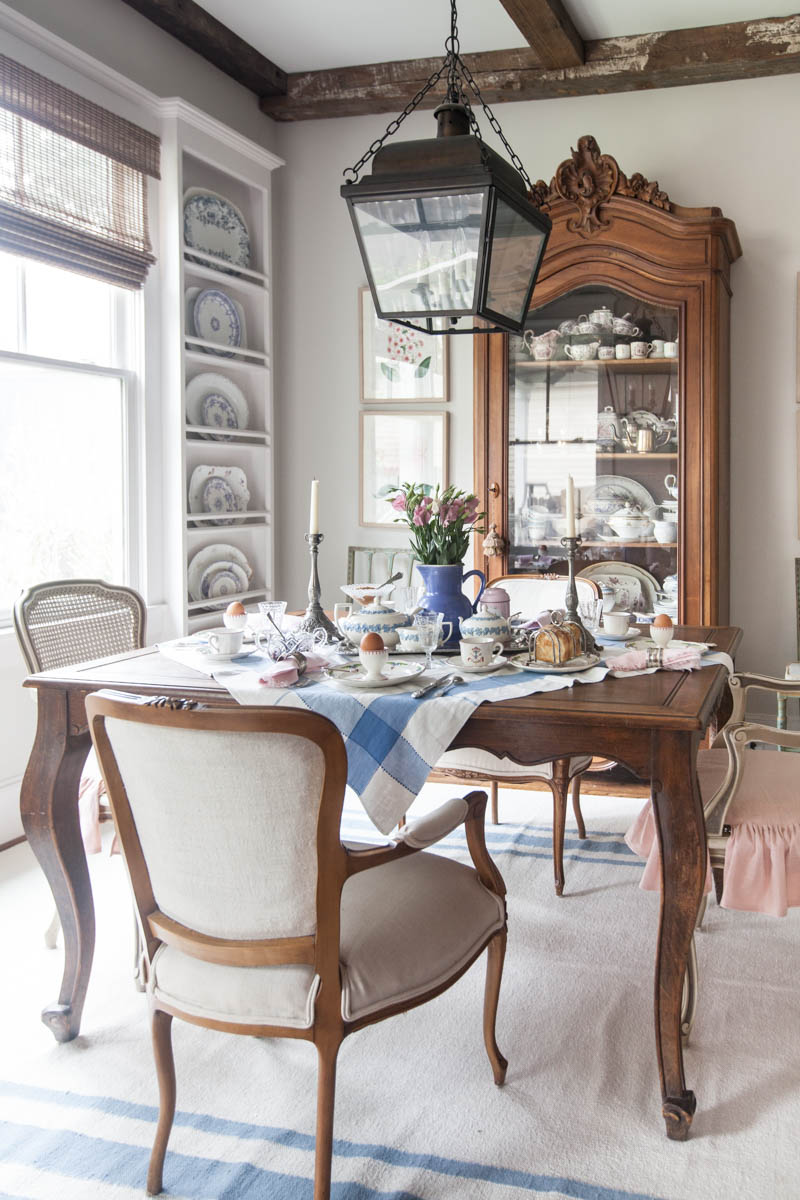 I use this vintage silver toast rack for these special breakfasts. I don't think they are made any more, so if you want one, you'll probably need to buy vintage.
These plates and the egg cups are French made. Don't they look French?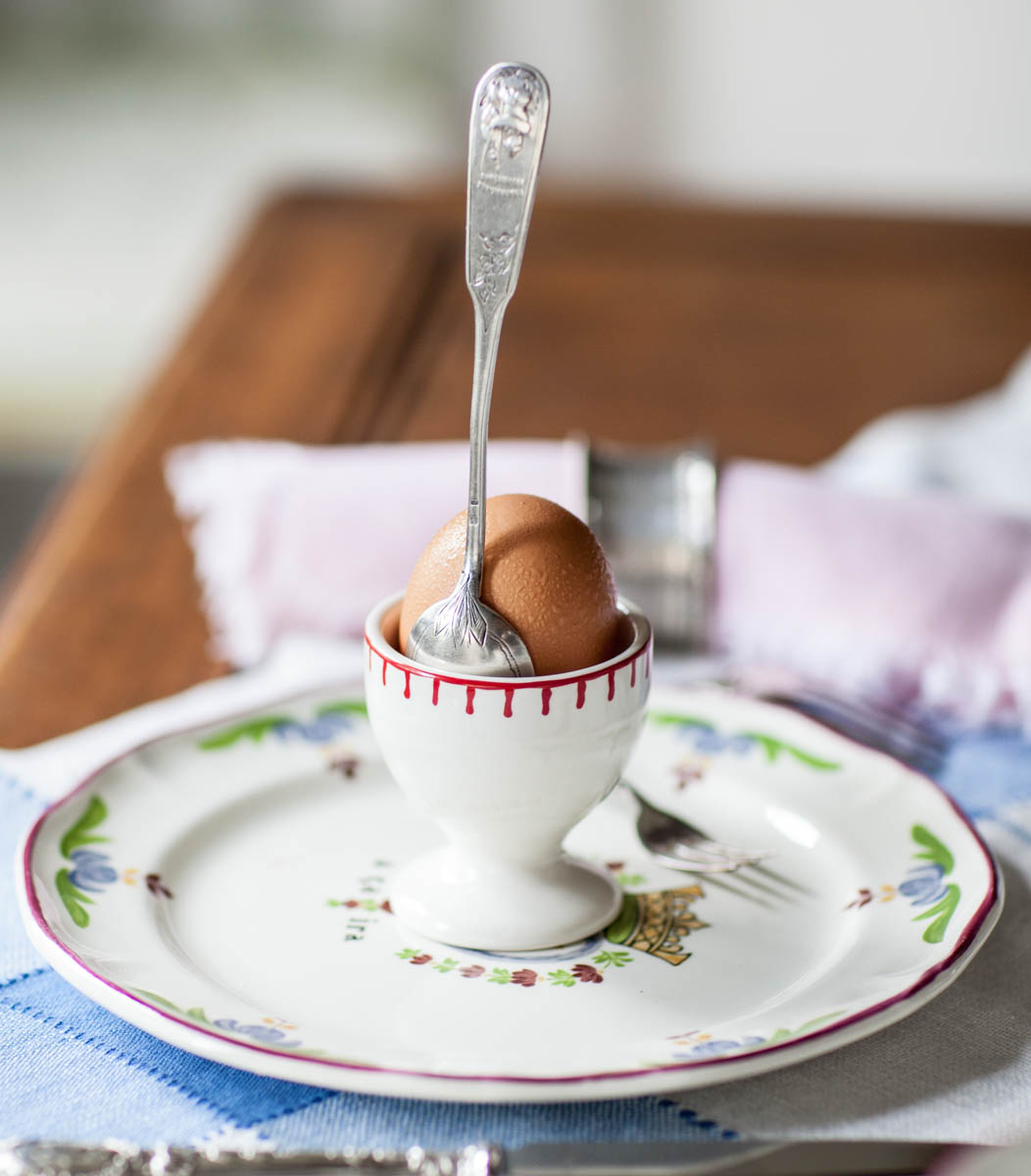 The plates are faience from France. They were made in the 1980s to commemorate the French revolution on its 200 year anniversary. They are all hand-painted.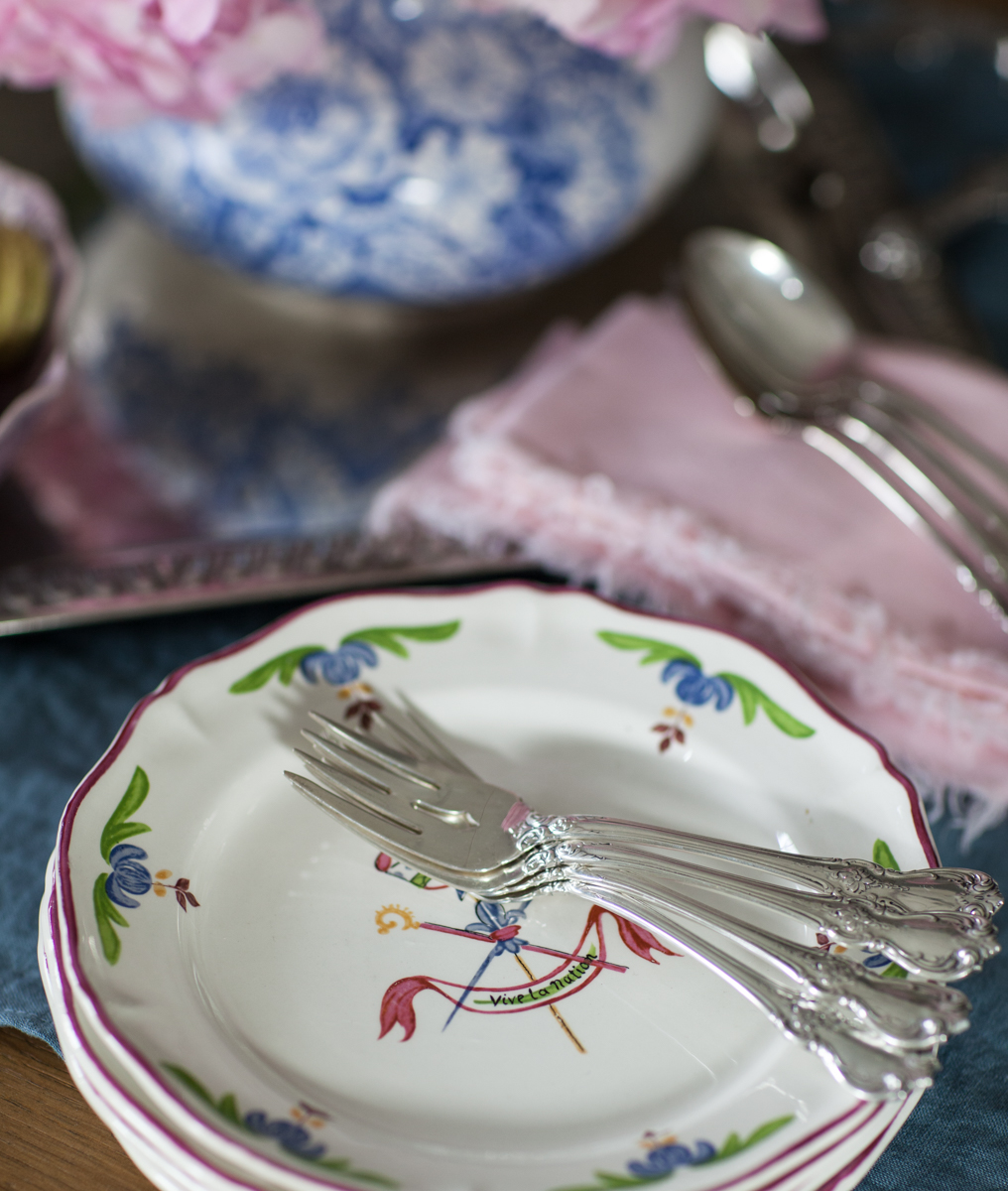 Sometimes it is said that my stuff is very feminine, but that is not entirely true. Non! My silver spoons have soldiers on them. They say "chasseurs eclaireurs' which sounds like it is referring to charcuterie and eclairs, but really it means hunters/scouts in French. I've really had to spend some time researching to find anything about these spoons. The person I bought them from thought they were French, but like Hercule Poiret, they are not French, but actually Belgian! They appear to be military spoons from Camp Beverloo in Belgium near Antwerp. The camp was established in 1835 shortly after Belgium gained independence from Belgium. Isn't it amazing that they would have made such fancy silver spoons for a military camp? Can you imagine the military paying for such an extragence now? The spoons seem to have been made around 1900. You can see all of the scratches in this photo, which aren't easy to see with your eye.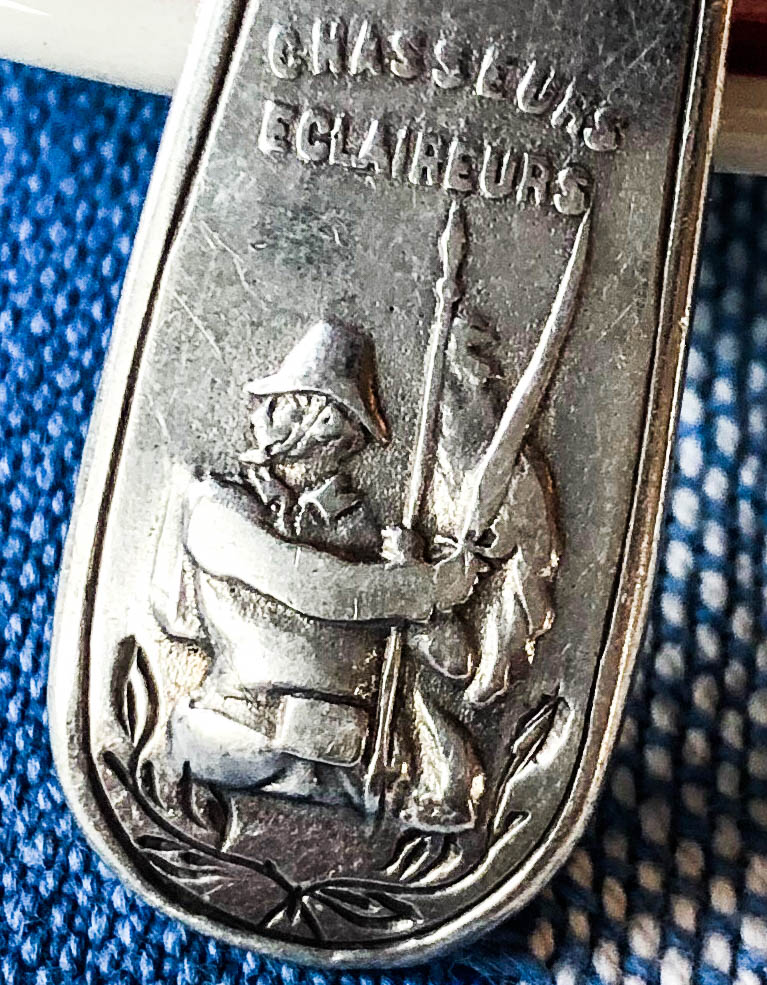 Breakfast is such a simple meal to prepare for guests or for just your family. And really, what's better than buttered toast with your favorite preserves and a hot cup of tea? My favorite jam is the reduced sugar cherry preserves from Trader Joes, not too sweet! The tablecloth is vintage, possibly French. The pink linen napkins were inherited from my mother-in-law who loved to entertain. The silver napkin rings are antique.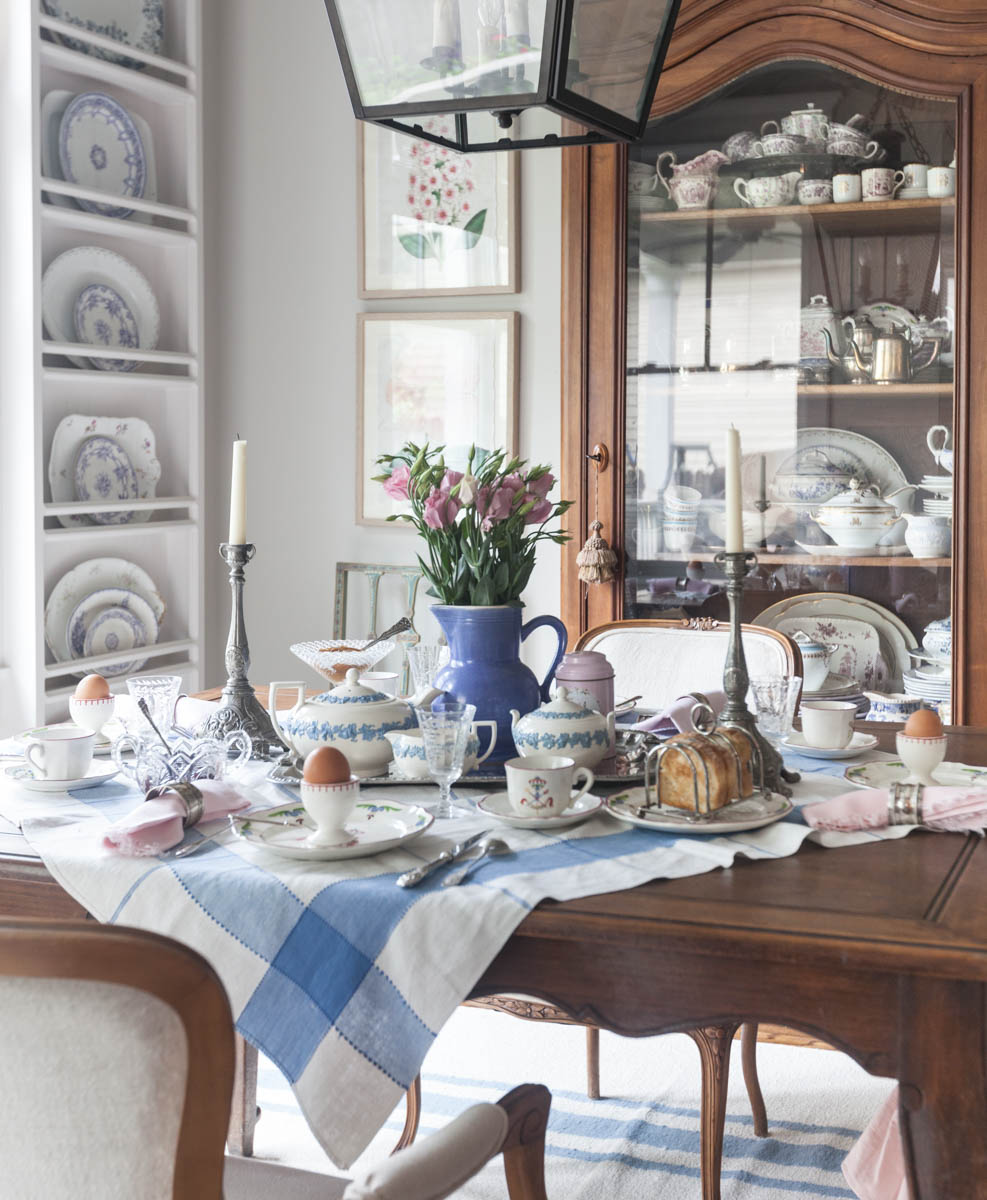 Do you know the maker of this vintage tea set?
If you said "Wedgewood" you are 100% correct!