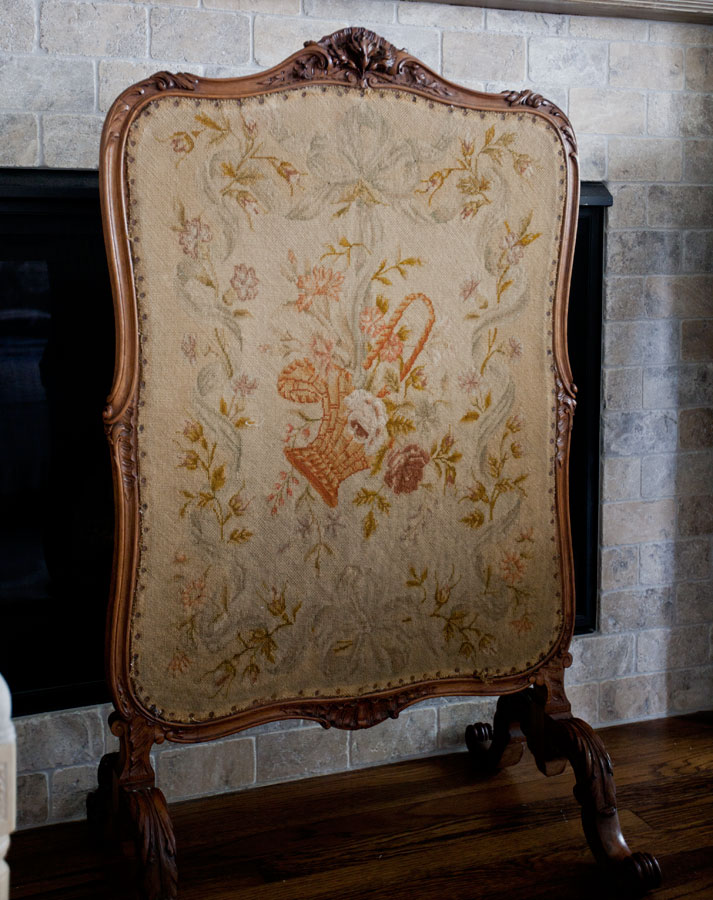 Do you ever buy something, then redo it, then redo the redo?  That's me in a nutshell. So here's the dealio on the fireplace screen. This is what it looked like when it came home with me.  Then I decided to change the fabric. Here is how I did it the first time.
I cut fabric the size and shape of the fireplace screen.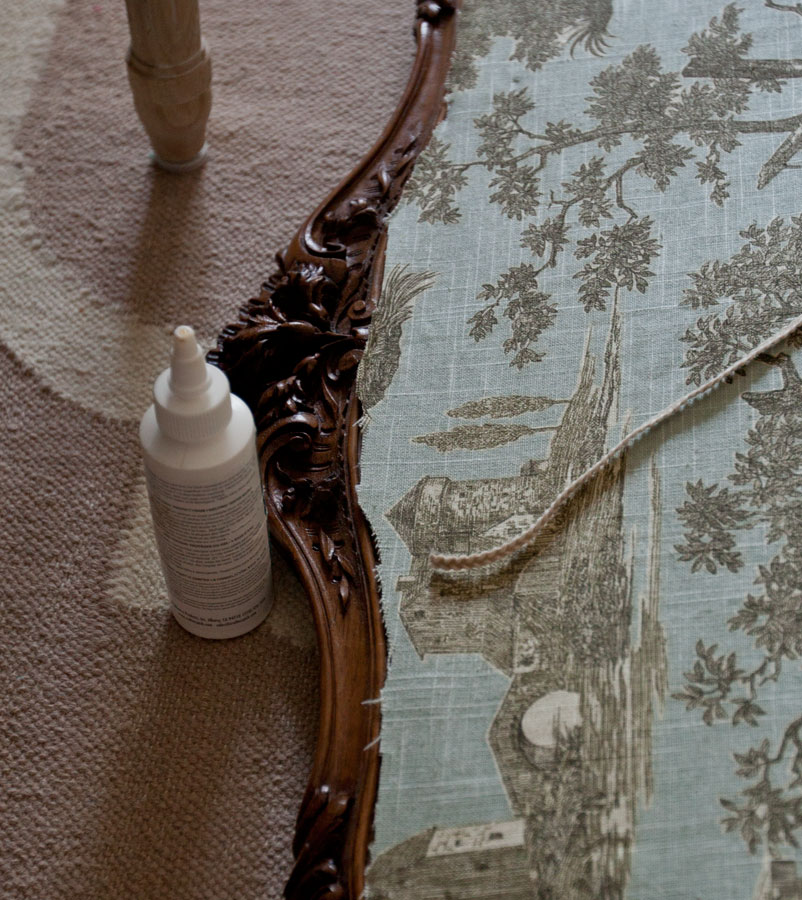 Here's the close up on the trim.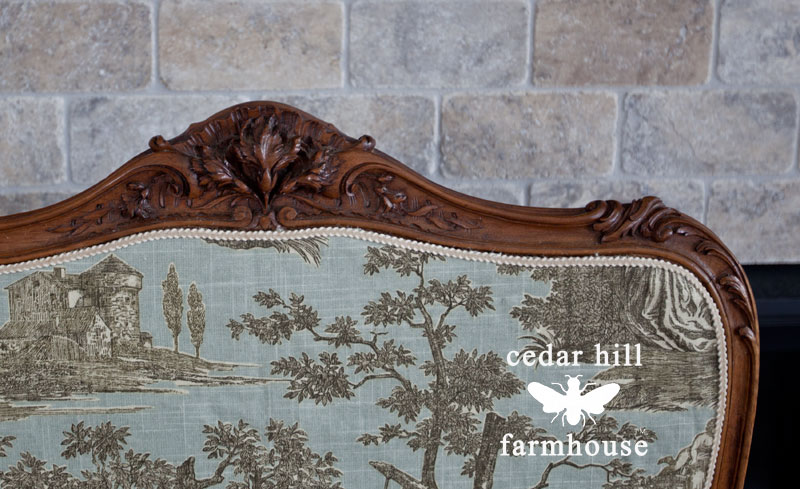 I attached it using temporary fabric adhesive.   I used fabric glue to attach the trim around the edge of the fabric.
So here's the fireplace screen in front of the fireplace.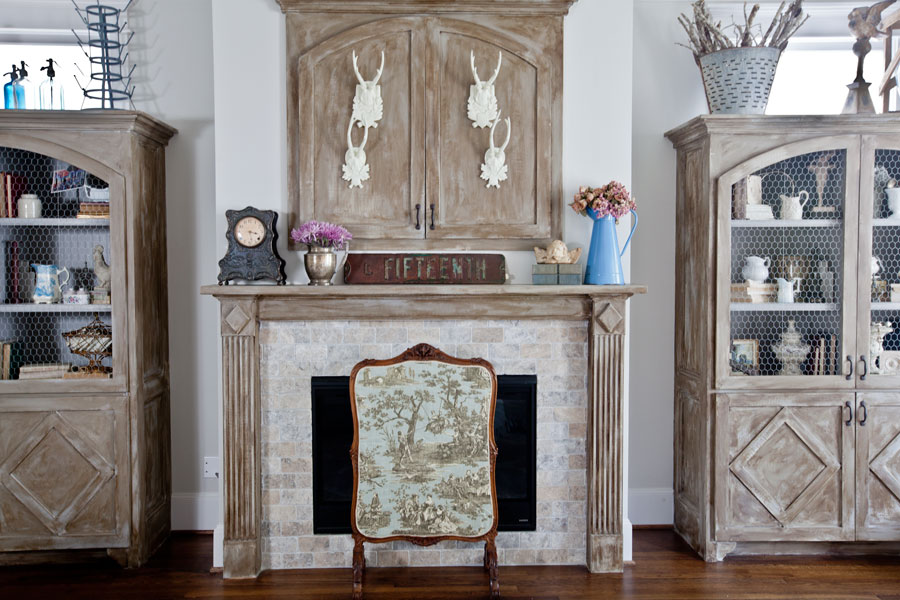 And the fireplace screen was done… for a few week. And then…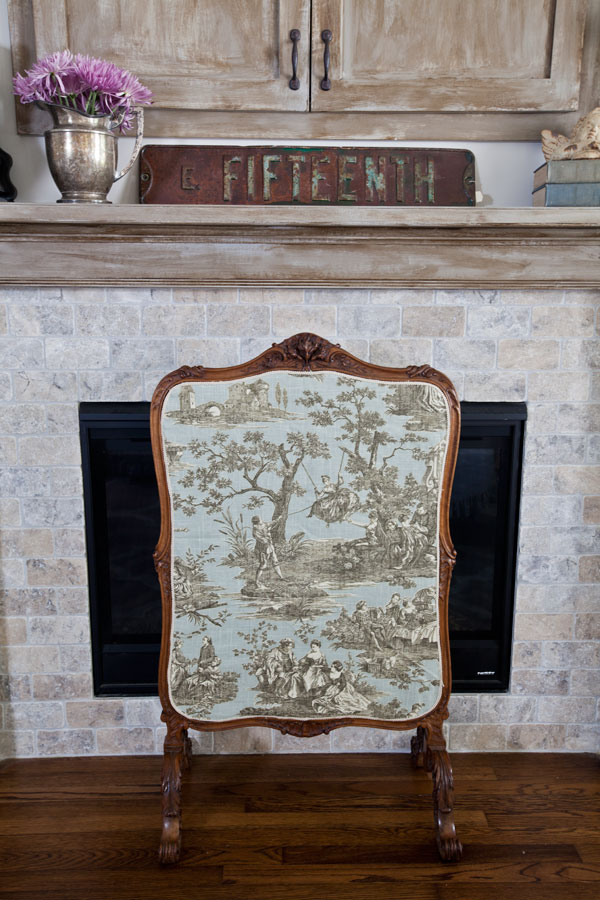 I decided to try something else.
I added a coffee bean bad cut to size.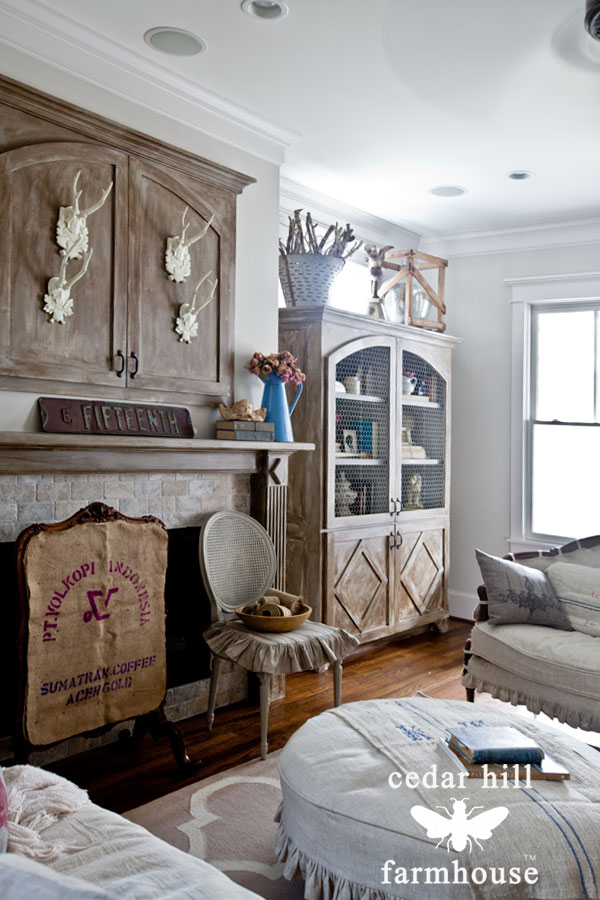 I'm done now, totally done.
Here you can see the incredible detail on the antique French fireplace screen. I really think it is walnut, which I never seen except in antique furniture.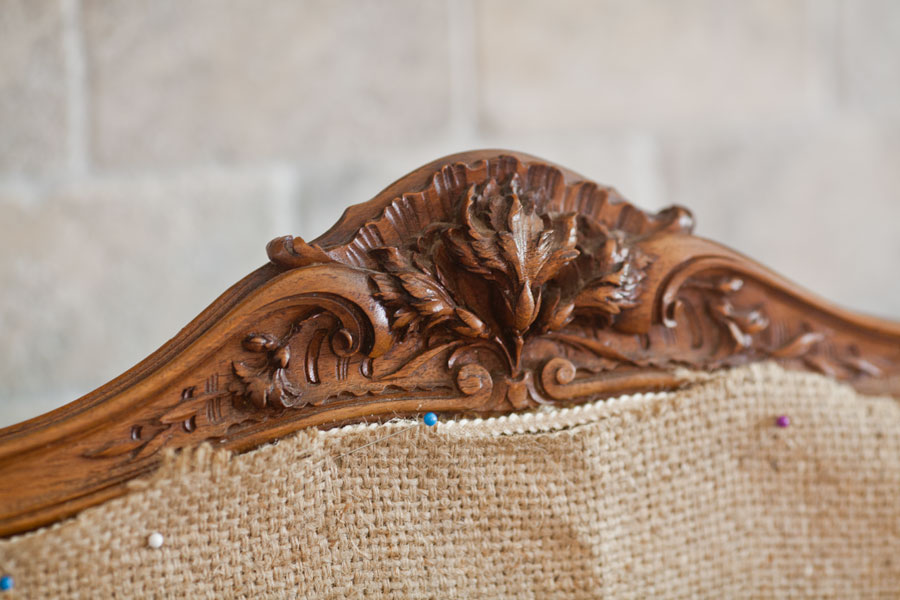 And there you have it. The fireplace screen done 2 ways. I'm done. Well I'm not done. True confession, I am redoing it one more time, but it isn't done yet. I'll show you when it is.
Please tell me I'm not the only one who changes things all of the time.