I had a few friend over that live nearby for tea recently. It was a very small group and at first I just planned to make cucumber sandwiches and scones, along with afternoon tea. That's really all you need, right? But then as it got closer to the time for the afternoon tea, things were added to my list, macarons, little layered desserts, lemon tarts, and the salted coconut cream tartlets. It mushroomed as it always does.  Parkinson's Law says the time needed to complete a task expands to fill the available time. There seems to be a corollary that says the longer you have to plan for a party, the more elaborate it will become. Or is that just my parties?
We are affiliates for several websites including Amazon, and can make a small fee (at one cost to you) from qualified purchases.
I did make a small purchase for the tea. I bought this charming tea server, CLICK HERE.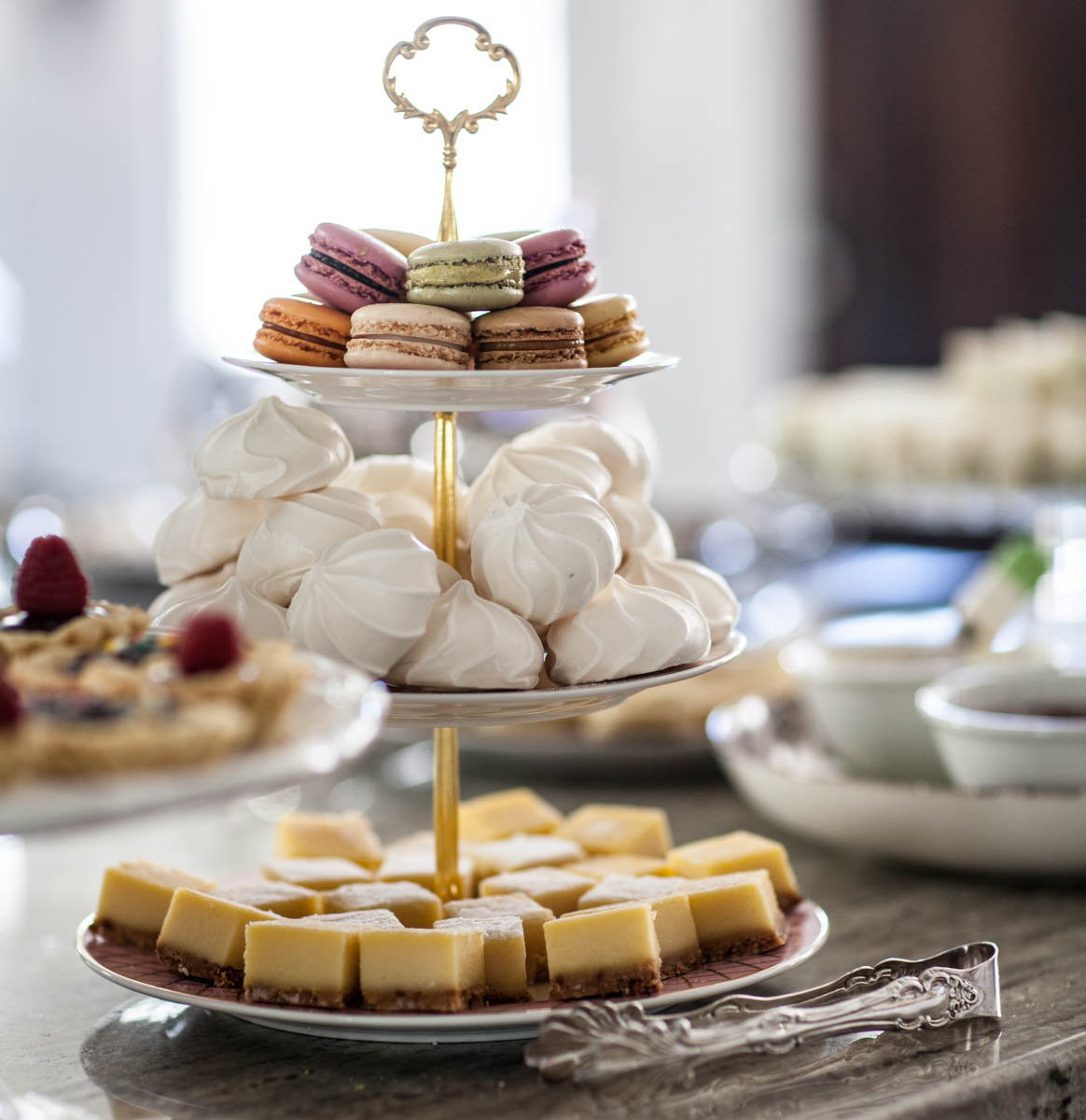 Unlike some people, I thoroughly enjoy the baking and getting out of the dishes. Of course as I looked around the house the week of the tea, I thought everything was fine, but then I stepped outside and remembered that the grass in the front yard was not doing so well. We've stopped using chemical fertilizers because they are bad for the environment. We need to do something, but I knew that I couldn't fix the front yard in 3 days. It was going to take weeks to figure out what we wanted to do. In the meantime, I needed something to distract guests from the yard. I added some honeysuckle in planters growing on stakes that look so charming, and some potted flowers. Hopefully no one spent a lot of time looking at our sad grass.
The grape hyacinths on the kitchen island looked so pretty!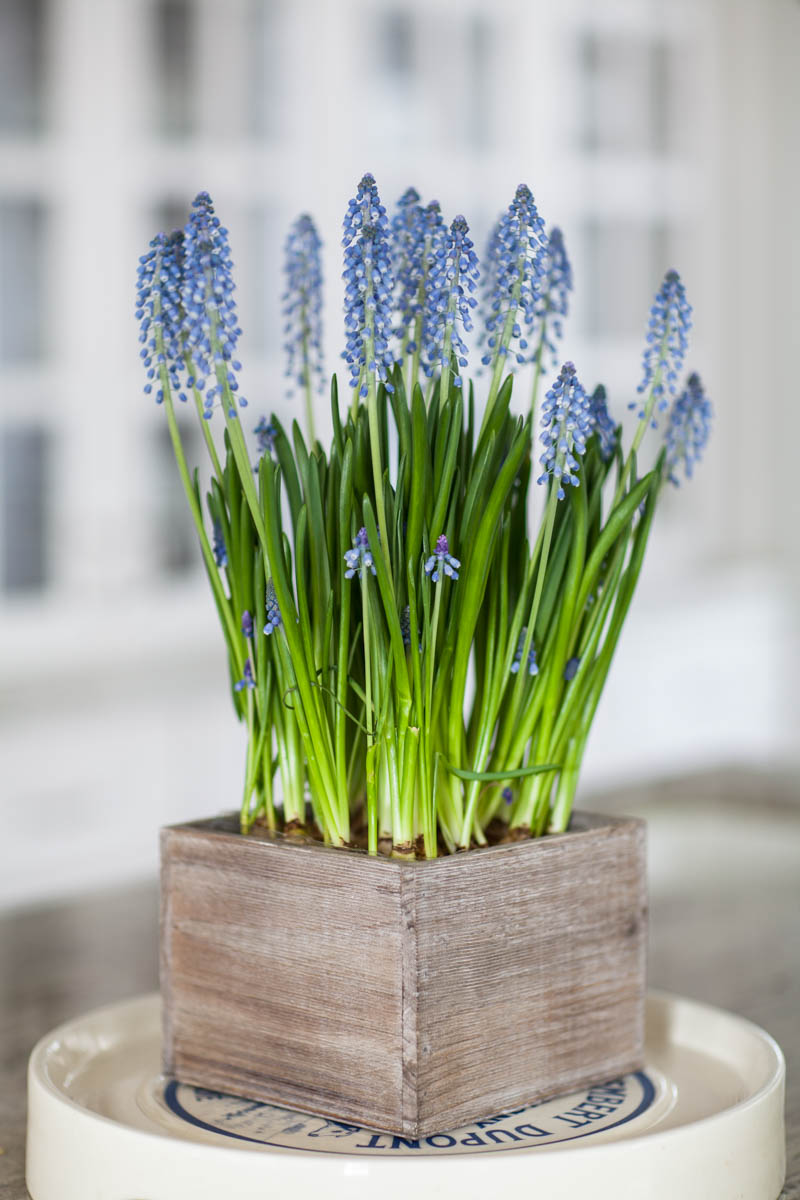 I used the gluten free bread from Trader Joes for my sandwiches. Always trim the crusts when you host a tea.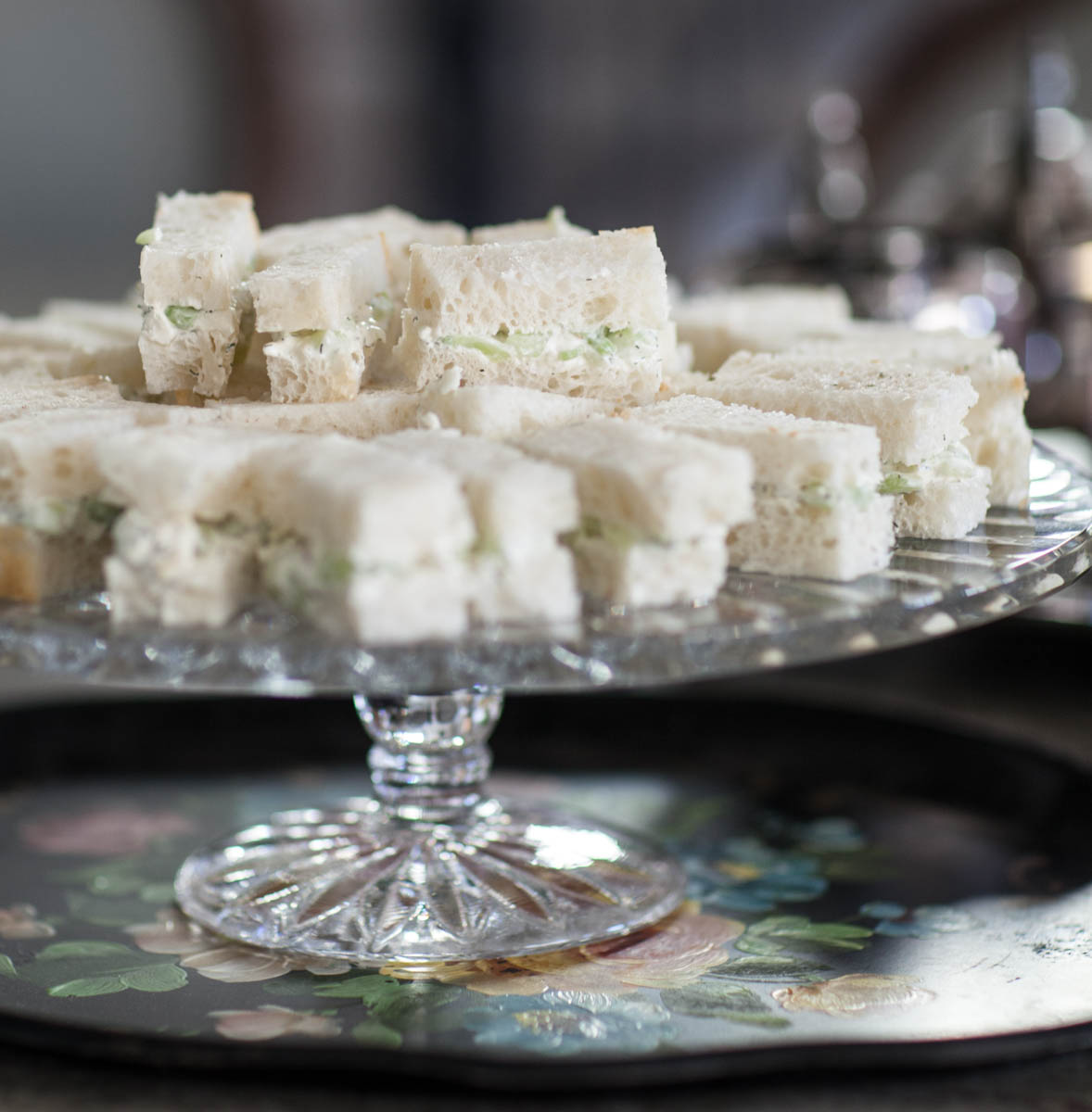 I made regular scones and gluten free scones. The recipe I used for the gluten free scones is this.
GLUTEN FREE SCONES
2 CUPS BOB'S RED MILL 1-1 GLUTEN FREE FLOUR CLICK HERE.
2 TEASPOONS XANTHAM GUM
2 1/2 TEASPOONS CREAM OF TARTAR
1 1/4 TEASPOONS BAKING SODA
1 1/2 TEASPOONS ALMOND FLOUR
4 TABLESPOONS SUGAR
4 TABLESPOONS BUTTER
PINCH SALT
1 1/4 CUPS YOGURT
1 EGG
Mix dry ingredients together. Then cut in cold butter with a fork or pastry blender. Mix in the yogurt and form a ball. Add yogurt if it is too dry, or flour if too wet. Roll dough out until it is 2 inches thick. Use biscuit cutter or a glass to cut into rounds. Set on baking sheet, and brush tops with egg. Let rise for about 20 minutes. Bake at 400 degrees F for about 15 minutes. Keep in oven until golden brown on top.
For basic scones, you can use a recipe for biscuits and add a bit of sugar. That's basically all you do differently from making biscuits.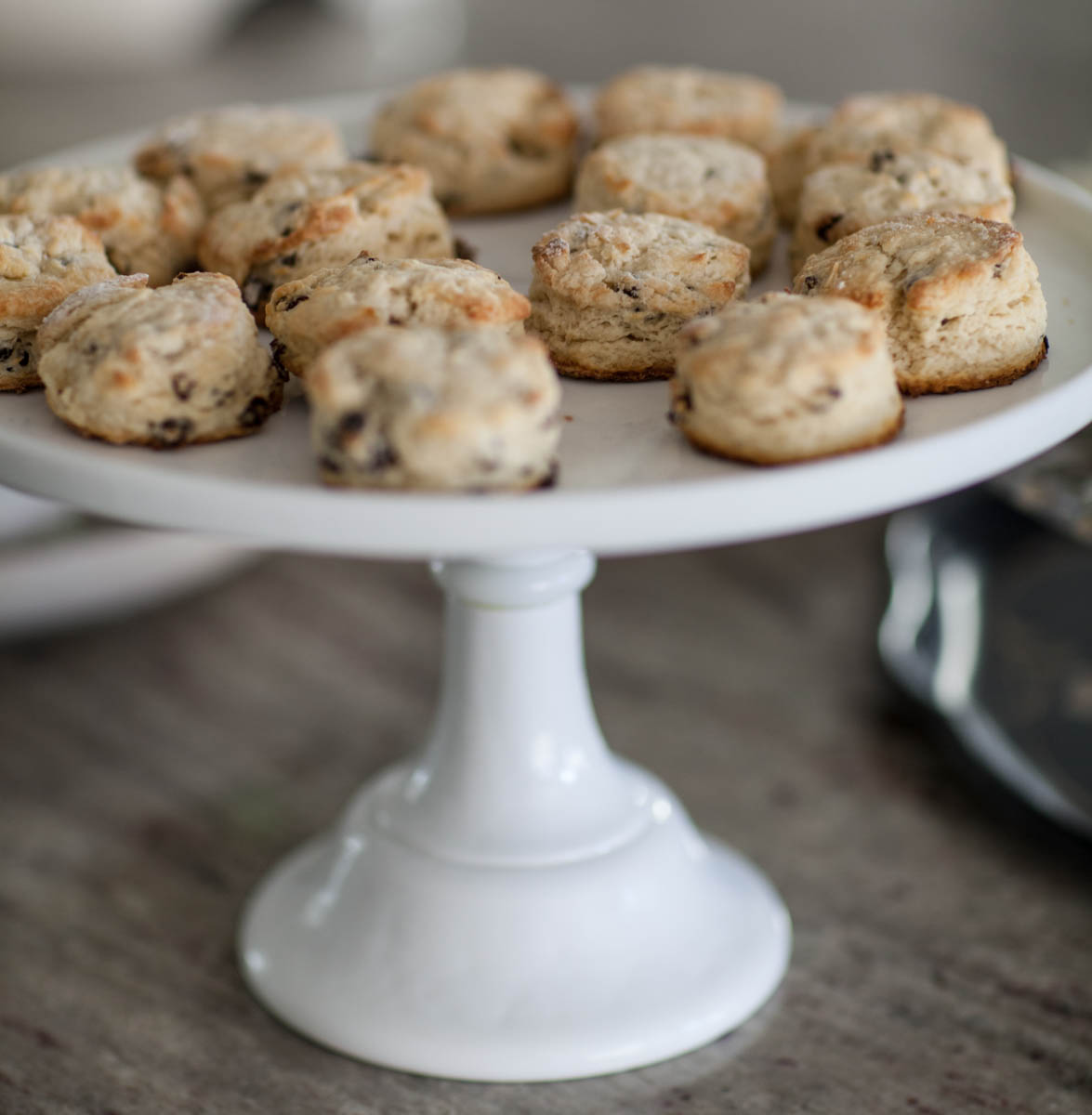 I served the scones with soft butter, raspberry and strawberry preserves.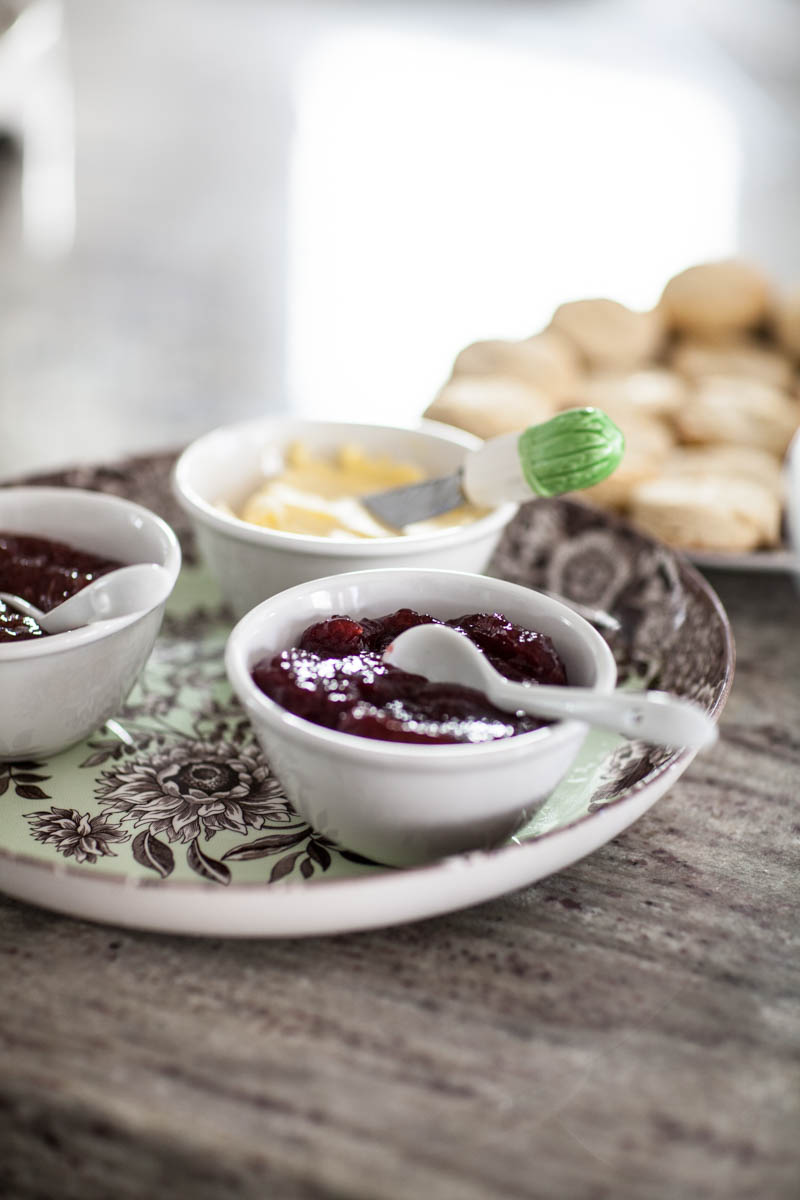 I made coconut cream tartlets that are also gluten free.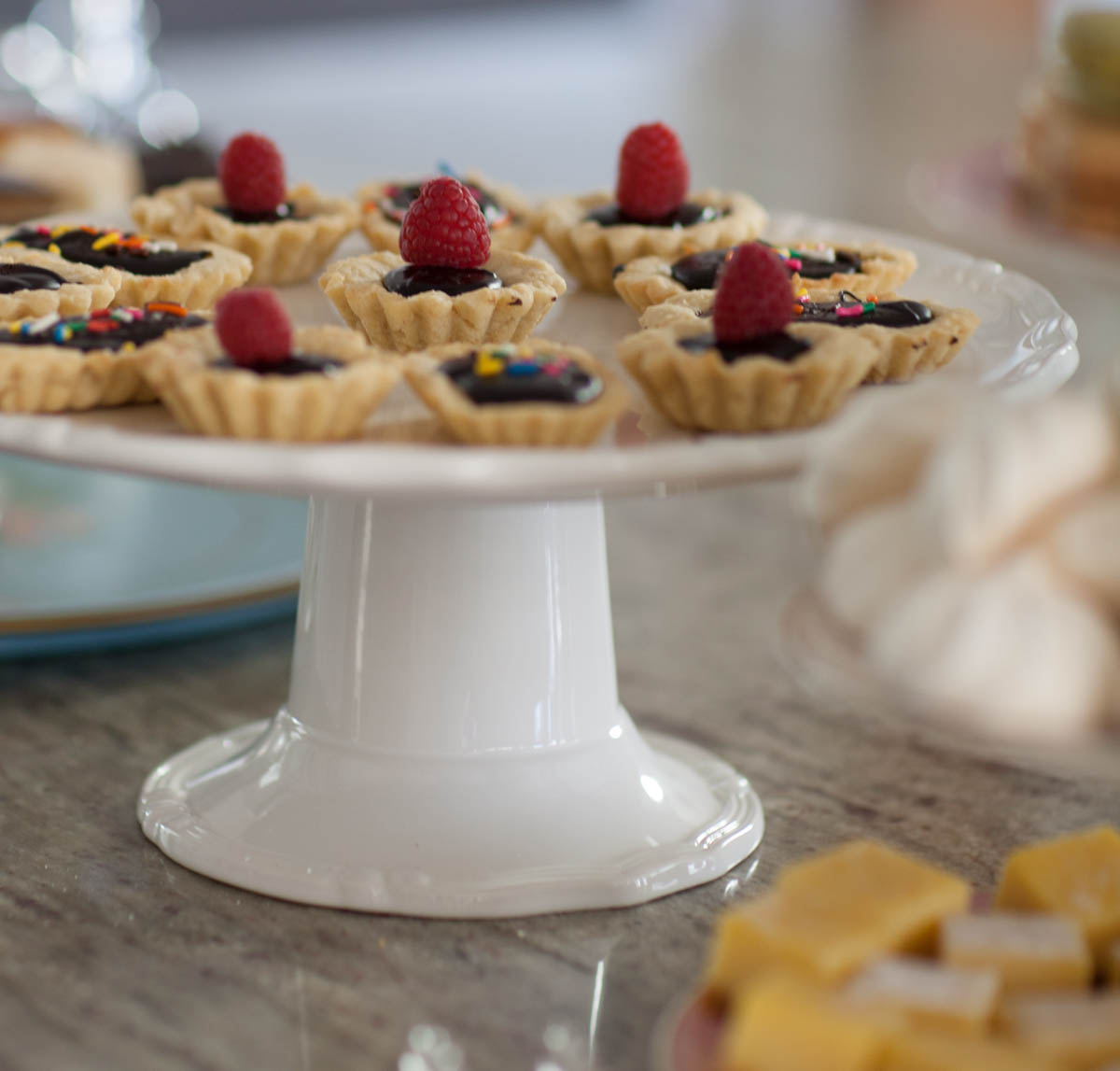 This was afternoon tea, but I did have the new espresso machine out, just in case. CLICK HERE.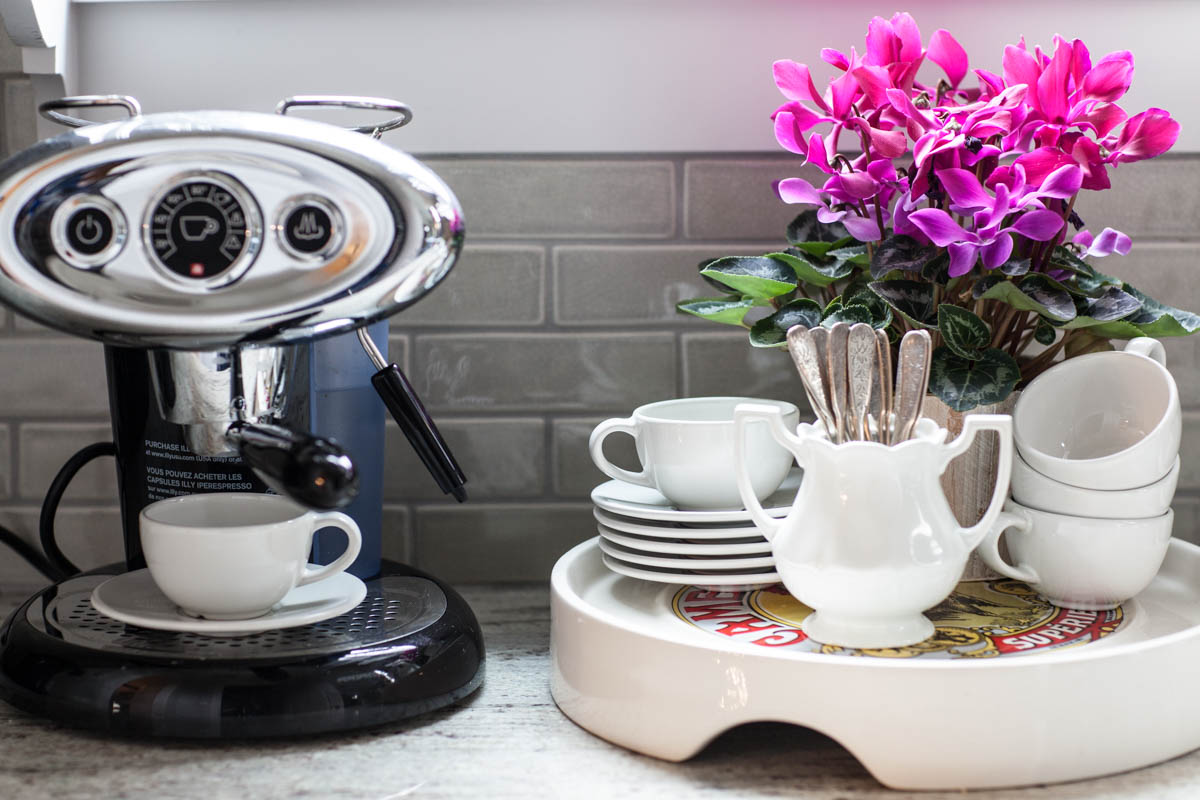 I pulled out my new Spode Kingsley dishes and enjoyed using them so much! These dishes are brand new and made in England. CLICK HERE for the dishes and HERE for the teapot.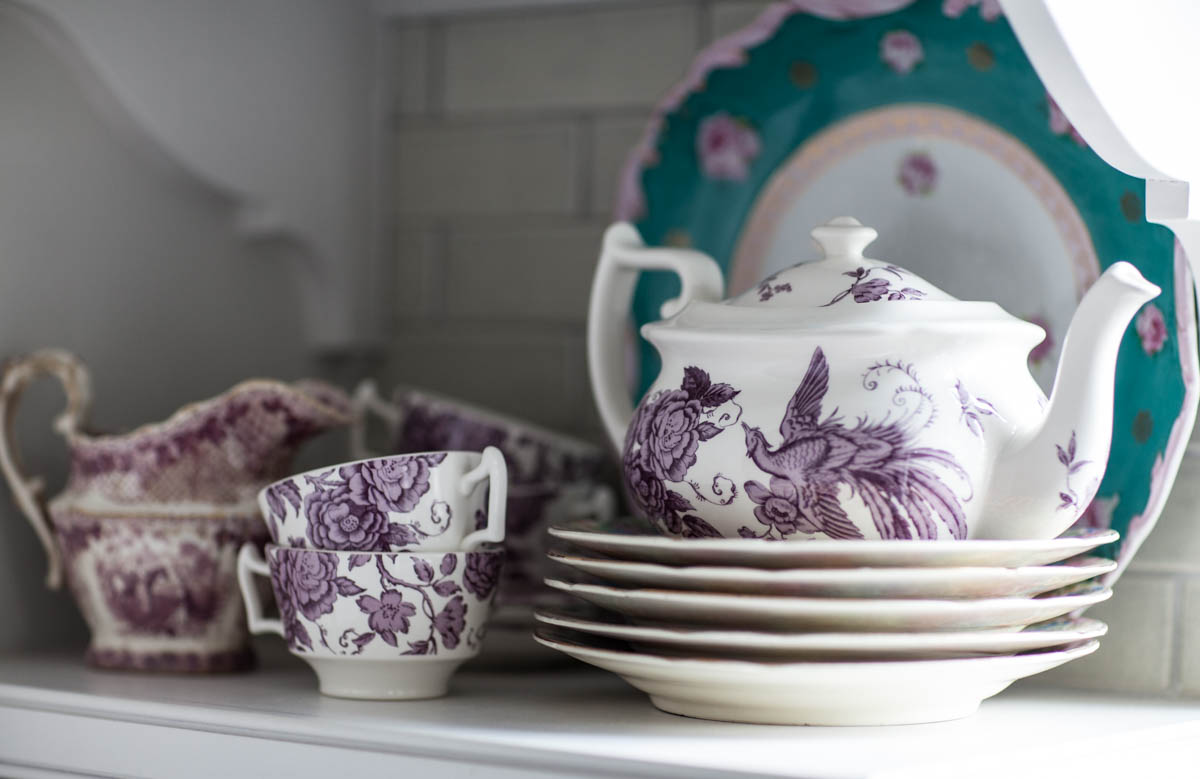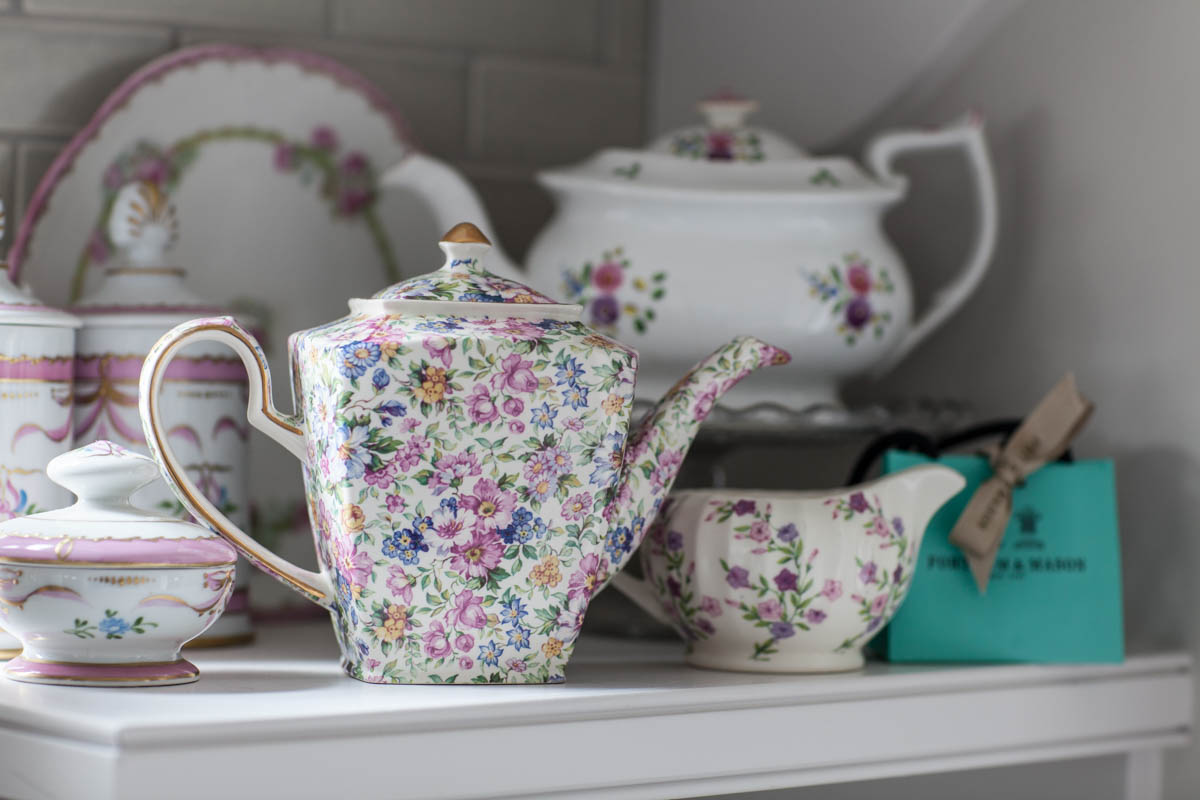 The little crocus looked so pretty on the table.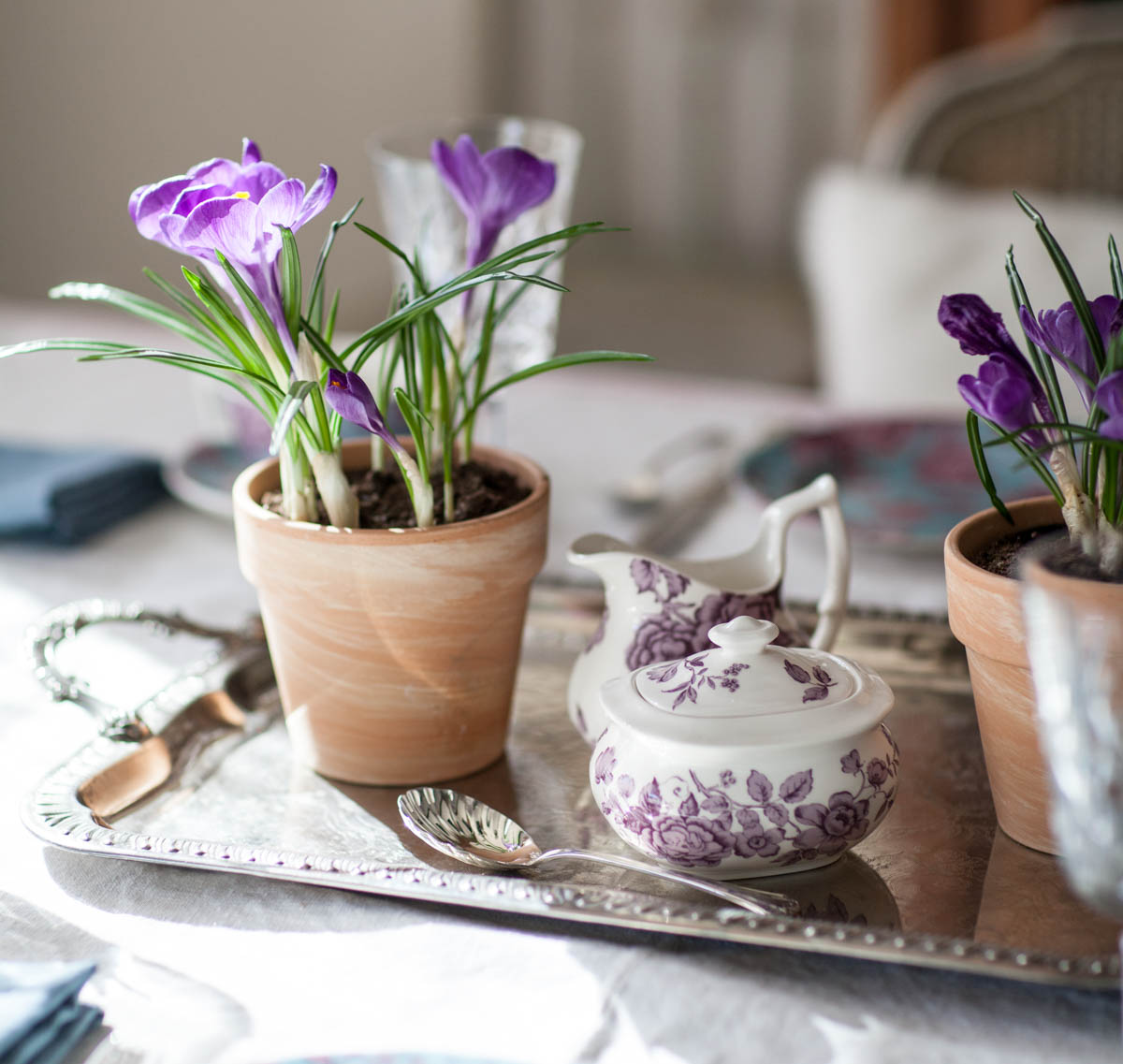 The best part? The smiles I saw! It made me so happy!
On another note, the rug I designed for Dash and Albert is now on sale! CLICK HERE