Amazing Exterior House Details
It's all in the details. It's true. I think the exterior house details can really give your home an amazing look on the outside.
I am doing a lot of planning for our mountain house and thought this might be helpful to you as you look at your own home and decide what you might want to do.
First check out the details we used on our current home, CLICK HERE.
Now for our mountain house (where we hope to retire) you may know we just had it painted. CLICK HERE to see the paint job. That's not all I want to do to the house. When we were looking for our dream retirement home, we found a few houses that I really loved. I adored this house below. It was move in ready, so perfect, but there were a few issues. One issue was that there was only 1 'real' bedroom. One bedroom was actually a closet with no windows and the other bedroom was the downstairs living area that had no door and the bed was a murphy bed. Still I really wanted it, but then I had to accept that the view was basically of a high voltage transmission line, and there was no garage. Not only was there no garage, but you couldn't even park in front of the house. The nearest parking area was down the street. I think since then the new owners added a 'parking pad.'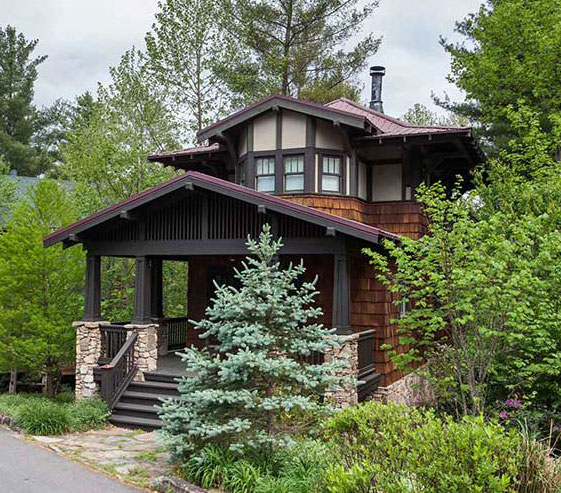 Still it was cool. I loved how the entire upper floor was the master bedroom and bathroom.
We chose our house basically because of this view and it's close proximity to town. Also it was in our budget… kinda.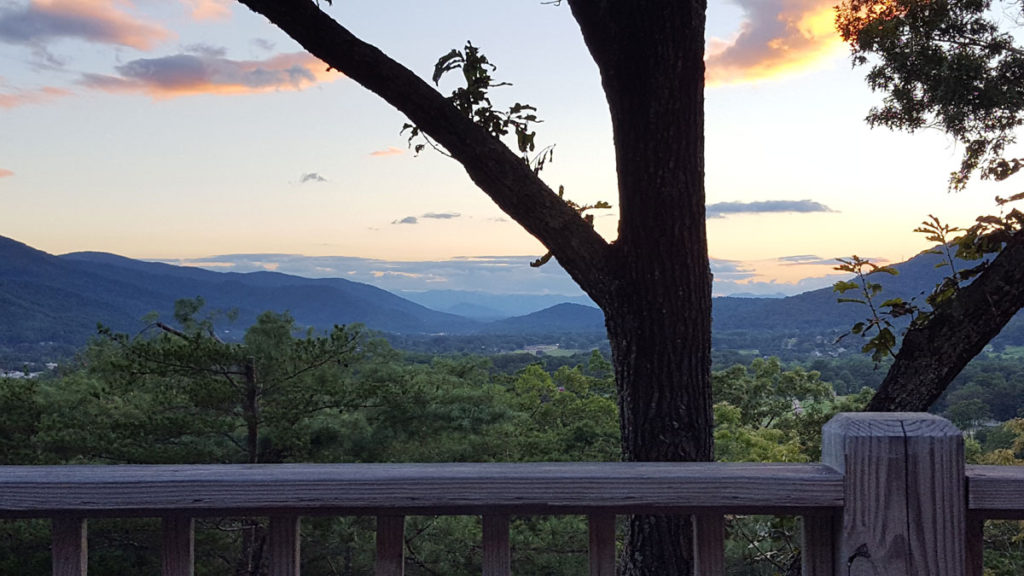 Even with the new paint the house doesn't have the character that I we saw in many other houses in the area. We felt it was lacking exterior house details.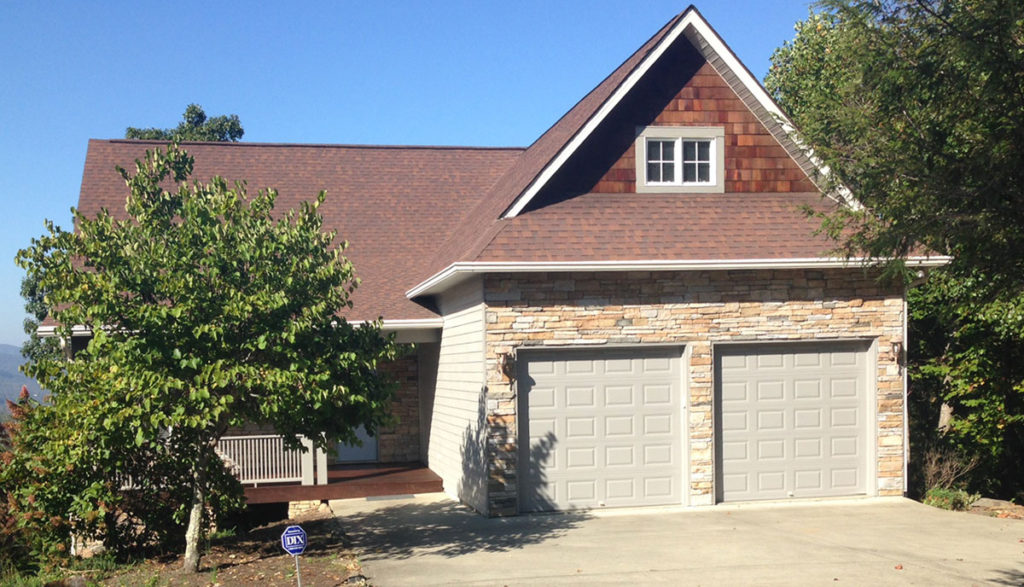 If your house is missing some details, often you can add them later to your home. Yes it's cheaper to do nothing, but if you are thinking of moving to get a nicer house, you might be better off to simply make some changes to your current home and stay put.
I love our mountain house location so we plan to fix it up the way we want it as we get closer to retirement. Below I have a mockup of the house with all of the features I want to add so I could have a visual. Sometimes we have an idea that doesn't translate well into reality.
To start with, I looked on Pinterest to see what details I liked. I then collected those ideas on this board, CLICK HERE. We also drove around the area and looked at the details on other homes.
Next, I tried on different details using Photoshop.
Here's a look at my vision for this house. Keep in mind I pieced this photo together so it's just a fake photo.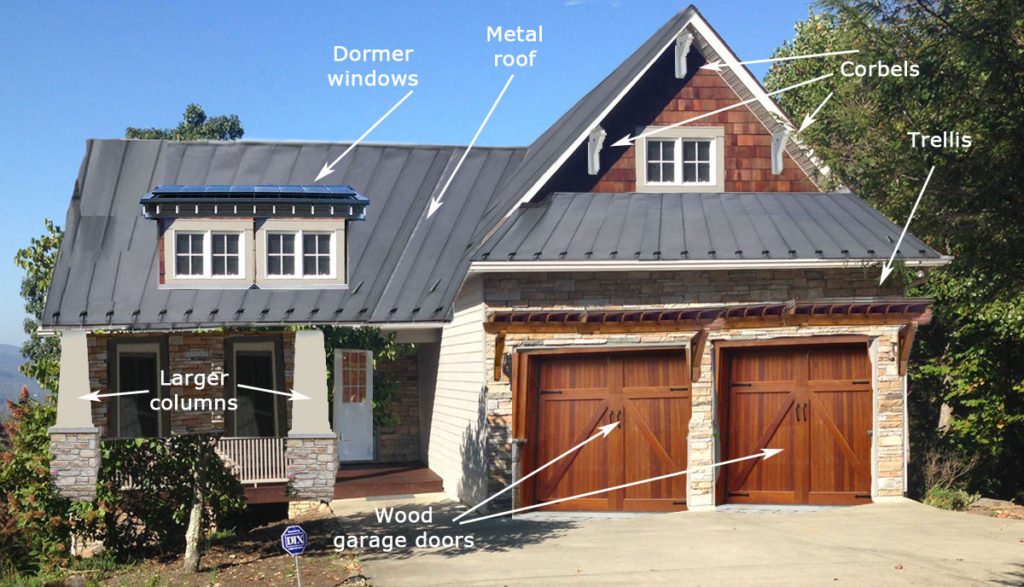 (As a side note, our mountain house (near Asheville, NC) is available for vacation rental! CLICK HERE.
Let's see what I would like to add.
Metal roof – In our current house, you don't see the roof very easily, so it wasn't worth doing a metal roof, but this room is very much in view, so I would love to do a metal roof at some time. Positives: They last a long time. Negatives: Expensive
Wood garage doors – I love, love the look of wood garage doors. This is also a goal for the house. Positives: Gorgeous Negatives: Expensive and high maintenance. You also need to make sure your garage door opener will work with the added weight of the wood.
Dormer windows: The large expanse of the roof needs something of interest. Positives: It will add more light to the living room and interest to the front. Negatives: Expense
Trellis over garage doors: This is purely decorative, but would be so pretty.
Corbels on gable roof: Again these are totally decorative and serve no other purpose.
Larger columns on front porch: These also are solely for curb appeal.
I'm not sure how expensive all of the changes will be or if we will make all of the changes. But it's nice to have a plan. Do you plan to add any exterior house details? What would you like to add to your home?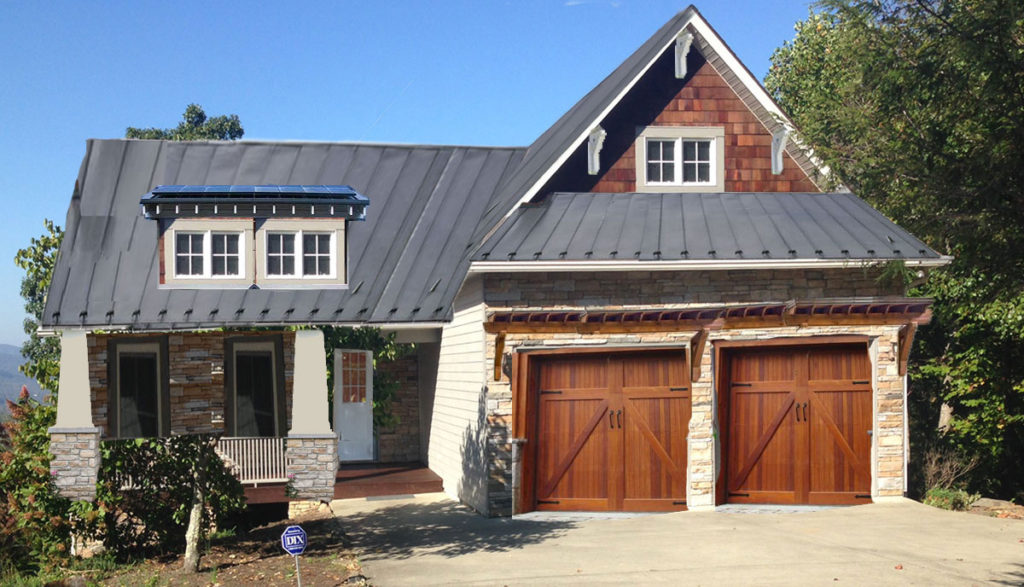 Check out today's podcast episode
EPISODE 107 OUR FAVORITE QUICK TIPS FOR YOUR HOME