That's right, it's 4-fer today! I've done a make over in 4 rooms and I'm sharing all of them with you today.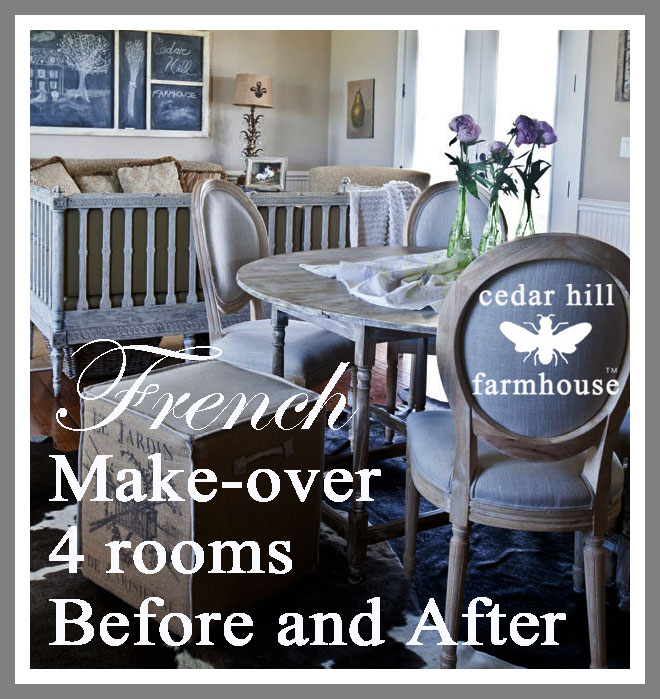 The farmhouse is getting a French face-lift and I thought it would be fun to see all 4 rooms together.  Hopefully you will get some French decorating ideas.
To help pay for the new things, I have been selling my old things at a consignment store. That helps to defray the cost when you are changing things out, and it doesn't require the effort of a garage sale.  I just can't do a garage sale. I don't have it in me. So if you need to sell something check out the consignment stores in your area. You can also use Craigslist, usually safe, and many thrift stores will allow consignments.
Are you ready?  Here we go.
1. Master Bathroom
This was a simple redo mainly involving the chair and shower curtain in here, although there were more changes. In this shot you see the shower curtain, the chair, and the artwork being changed out.
BEFORE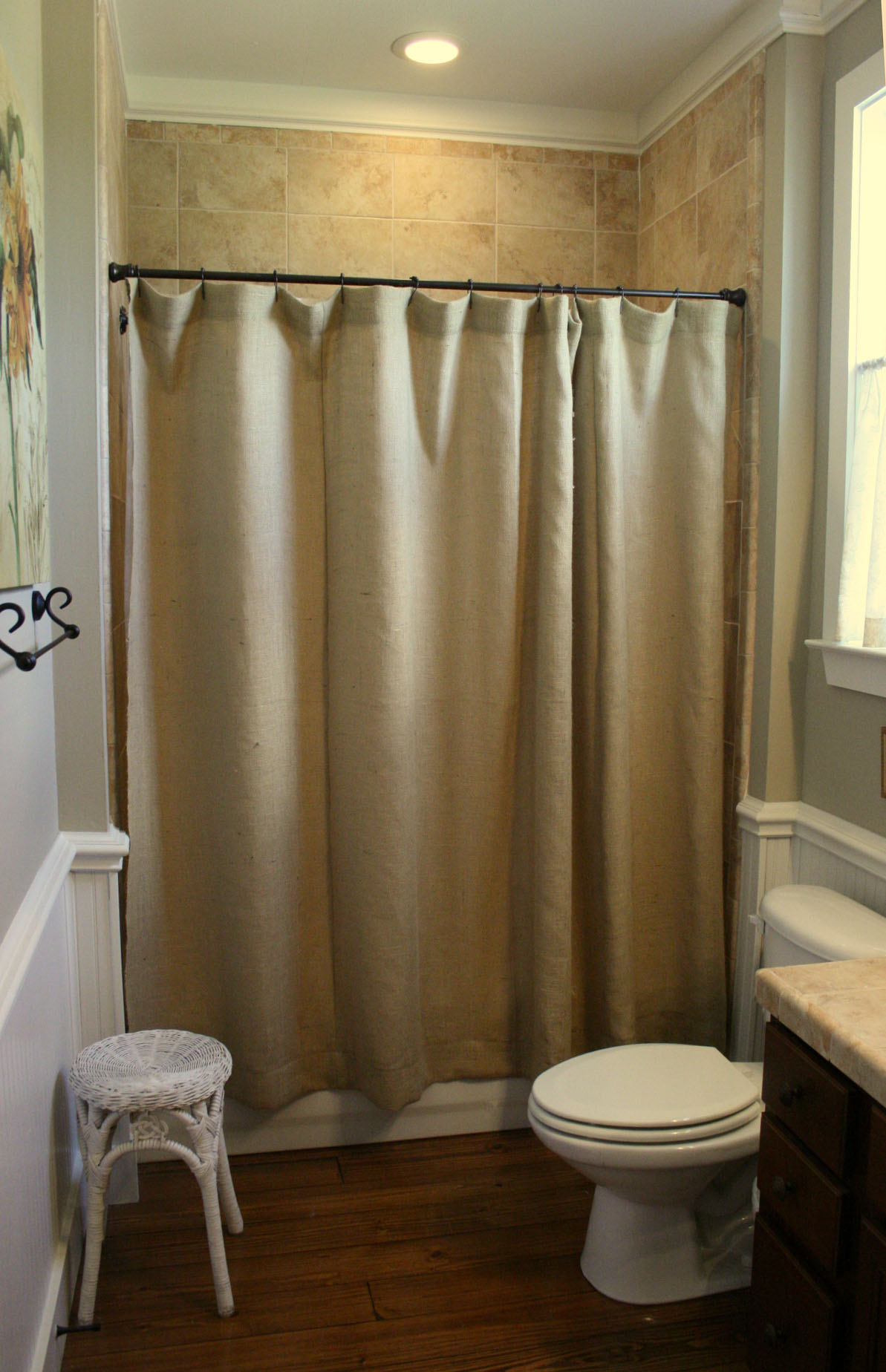 In process (I painted the chair after the photo was taken. You can read about painting the chair (fabric and all) HERE.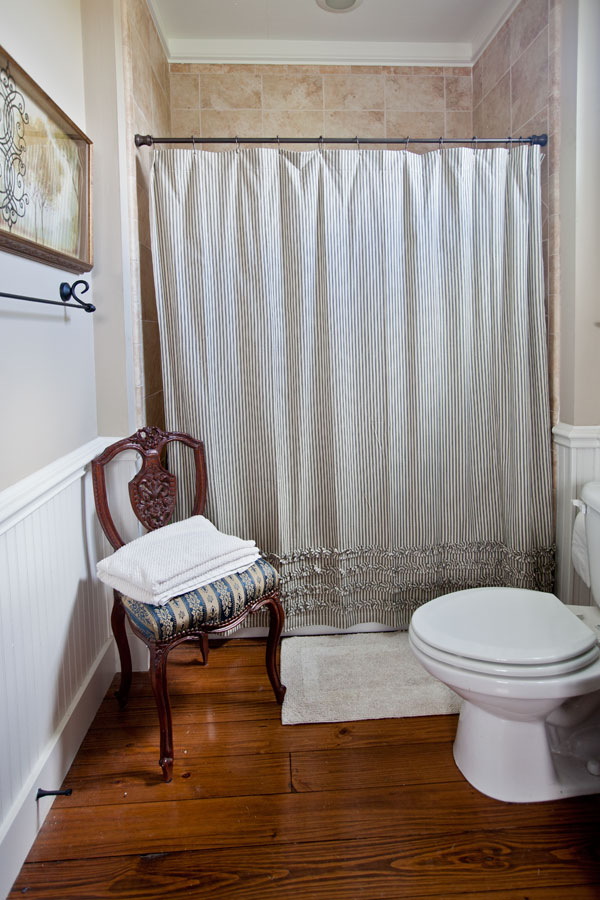 AFTER with the chair painted. The adorable shower curtain was from Pottery Barn.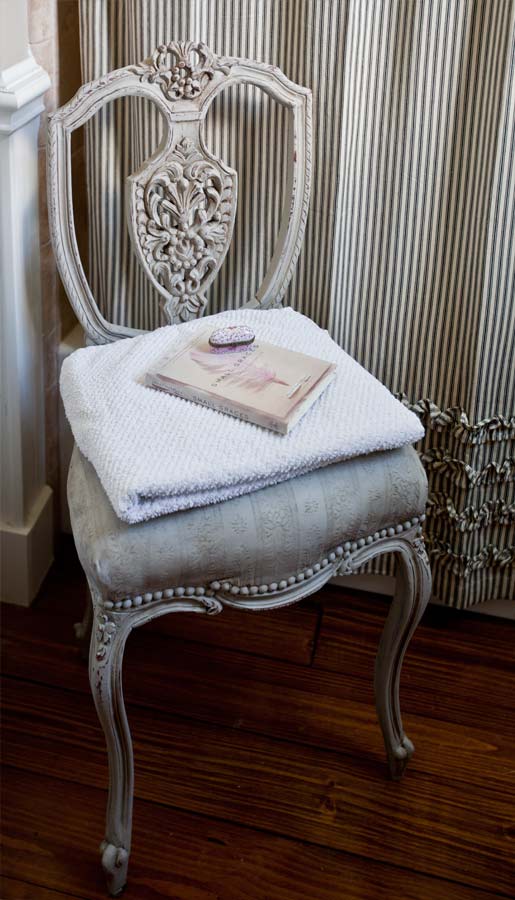 2. The kitchen
There the change was basically changing out the chairs.
BEFORE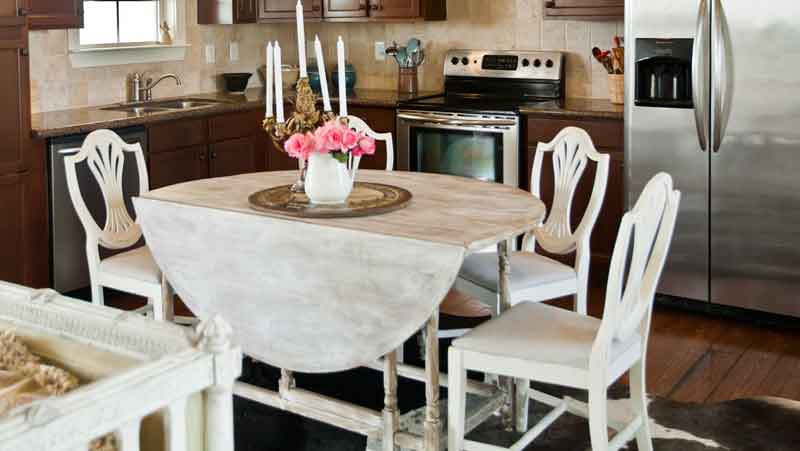 AFTER
I'm still deciding whether or not to paint the kitchen cabinets.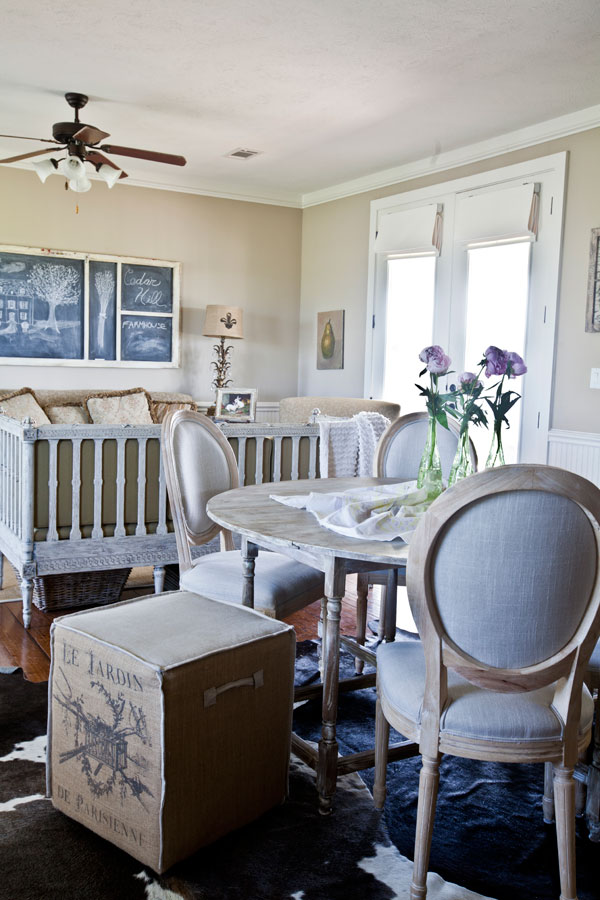 3. The girls' room
Here the chest and chairs were changed out, as well as the accessories on the chest.
BEFORE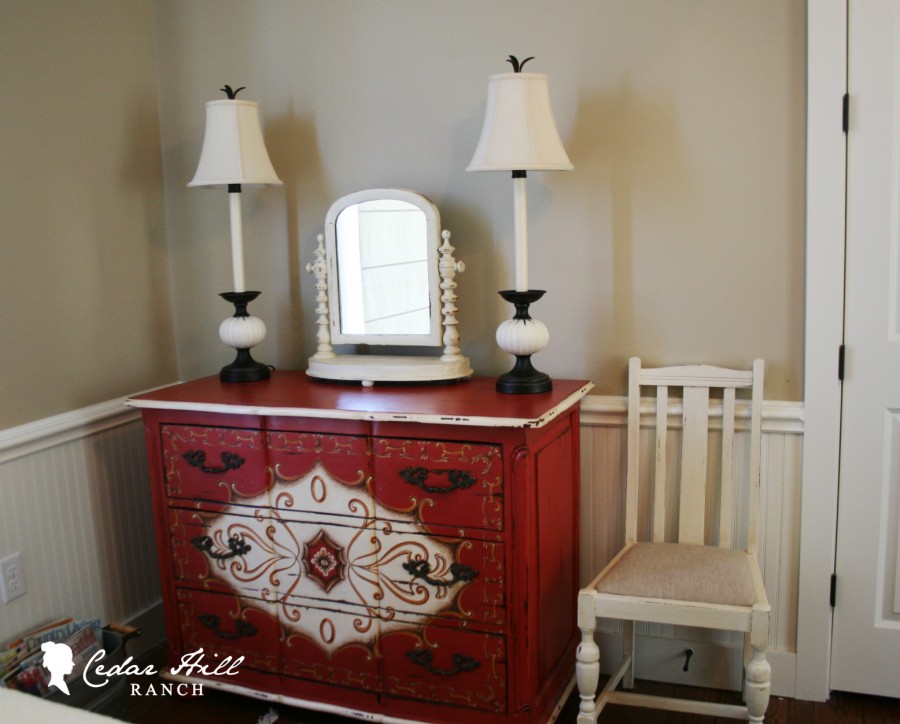 AFTER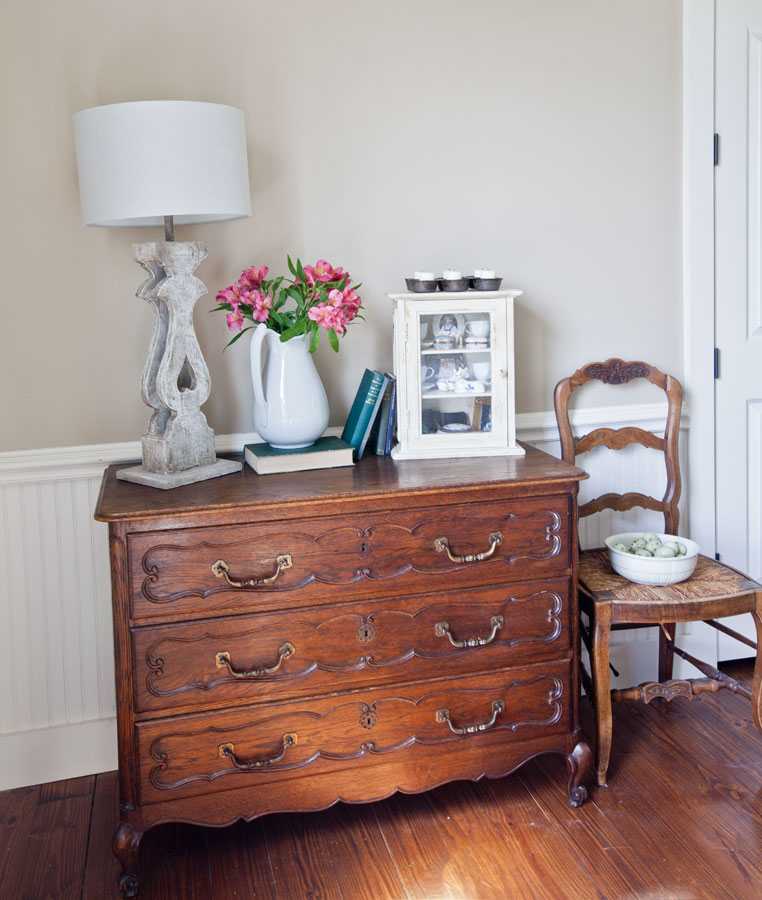 4. Master bedroom
The table and chairs were changed, along with the accessories in this room. The rug was also changed.
BEFORE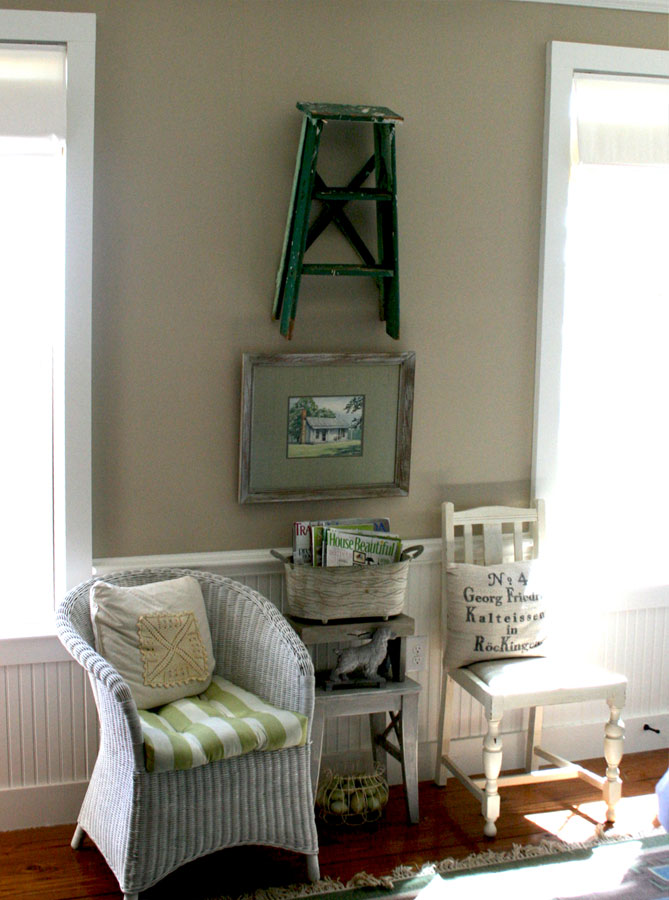 AFTER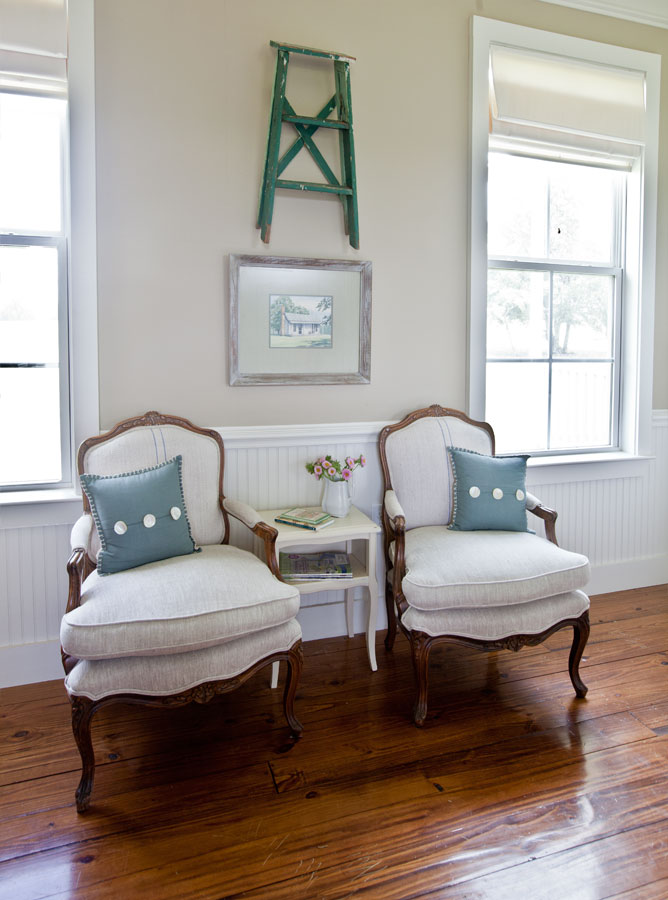 So those are 4 room with French decorating ideas. I hope you got some inspiration for your house. I changed out furniture, but you can also try changing out accessories to get a new look, or simply rotate things from one room to another.