As I have mentioned, I've bought several things for the mountain house, but a few things didn't make it out there. I bought 2 chairs and an ottoman that I was going to have redone and sent out to the mountains. CLICK HERE to see posts on the Mountain House.
Well, that didn't work out. I had the furniture, but didn't get the fabric in time to put everything in the POD. So these chairs had to stay here. Since my old office chairs went to the farm, CLICK HERE, I decided these would be perfect to replace them.
Here are the pieces I bought.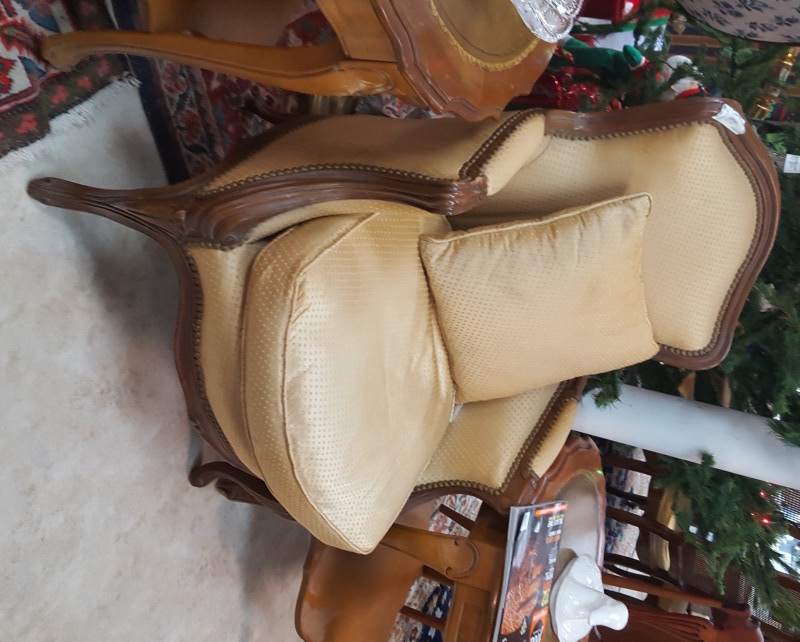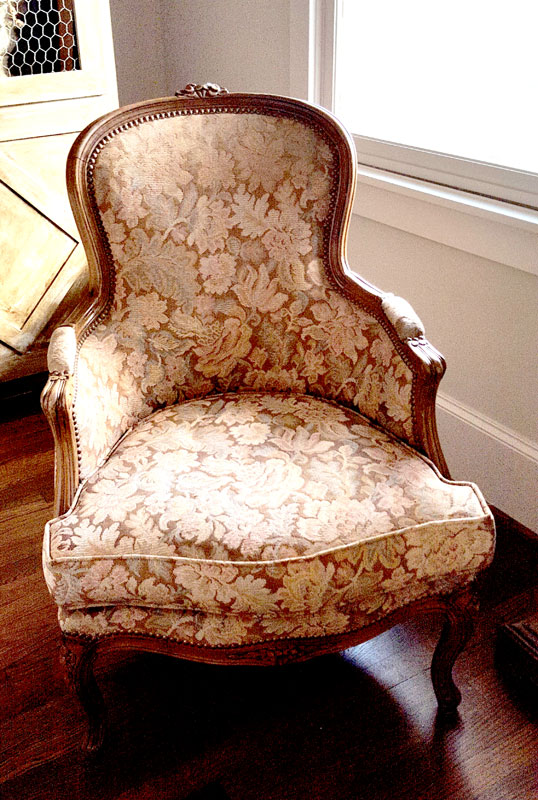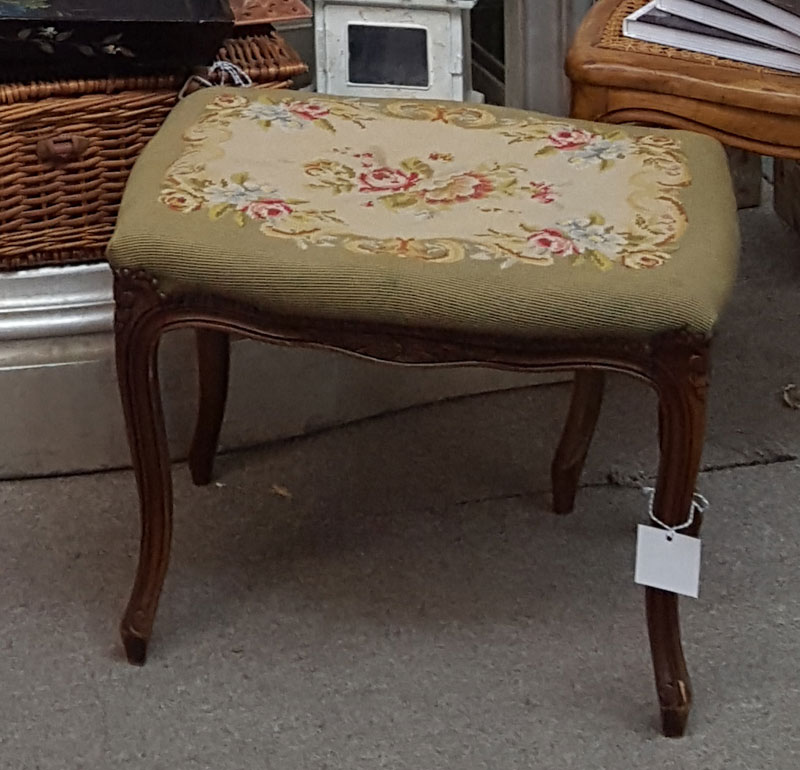 I looked all over for fabric that I loved and settled on This is the fabric I bought.
Checkmate CL Blueberry Drapery Upholstery Fabric by P Kaufmann
I bought 11 yards of this yummy buffalo check in blue.
So what did I do that people don't think you can do with fabric? I found two chairs and an ottoman that did not go together and had them redone in the same fabric. The chairs are different, but it doesn't matter. They work together when they have the same fabric. See?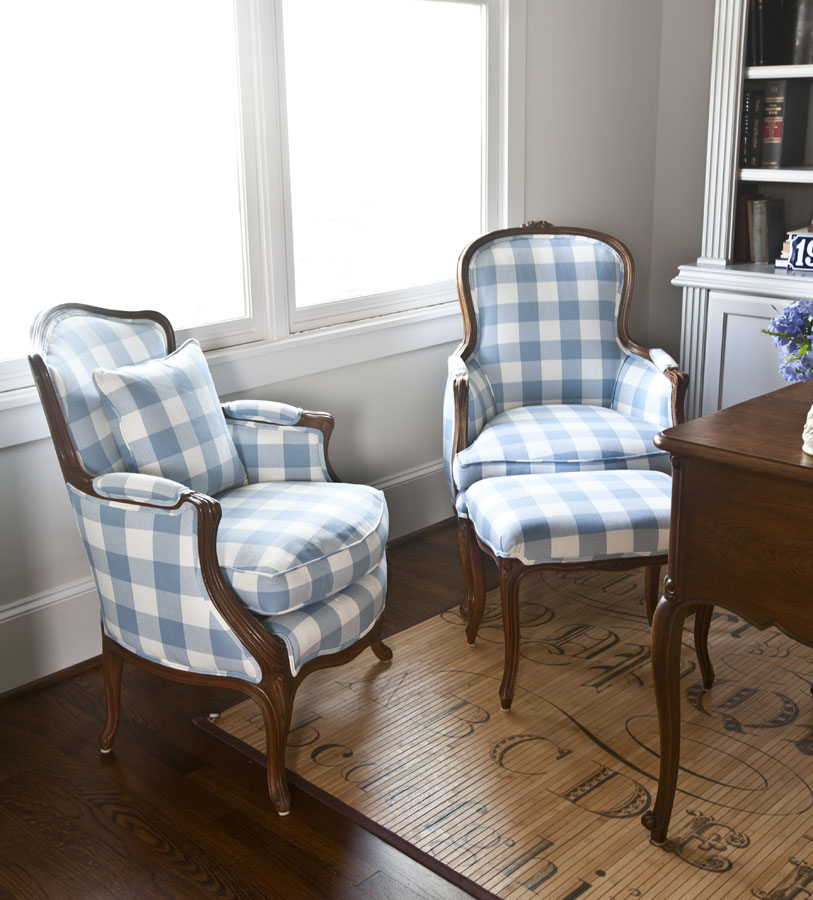 This is one of my very favorite chairs.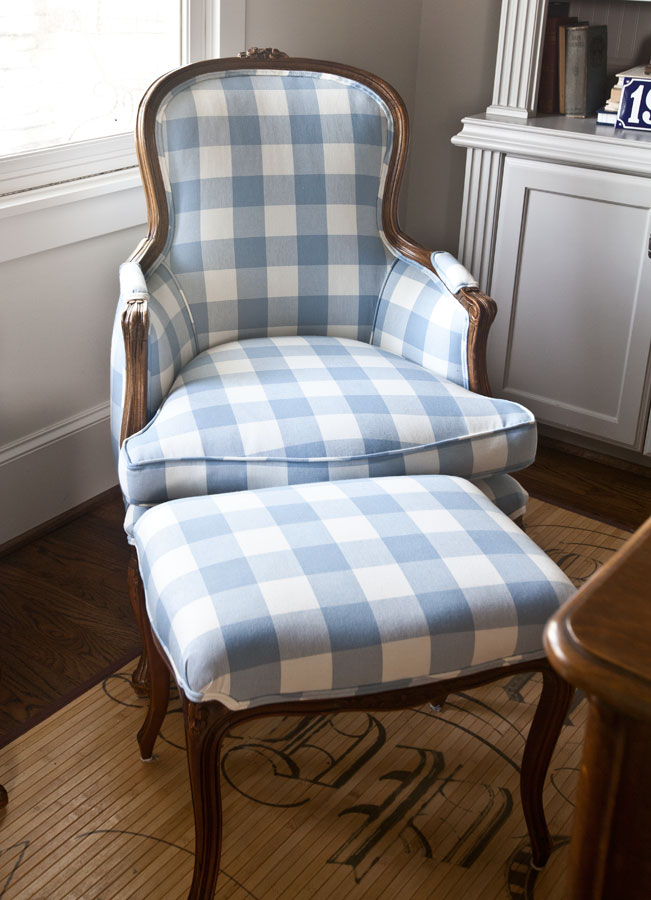 The other one does not have all of the carving work, but it's very comfortable.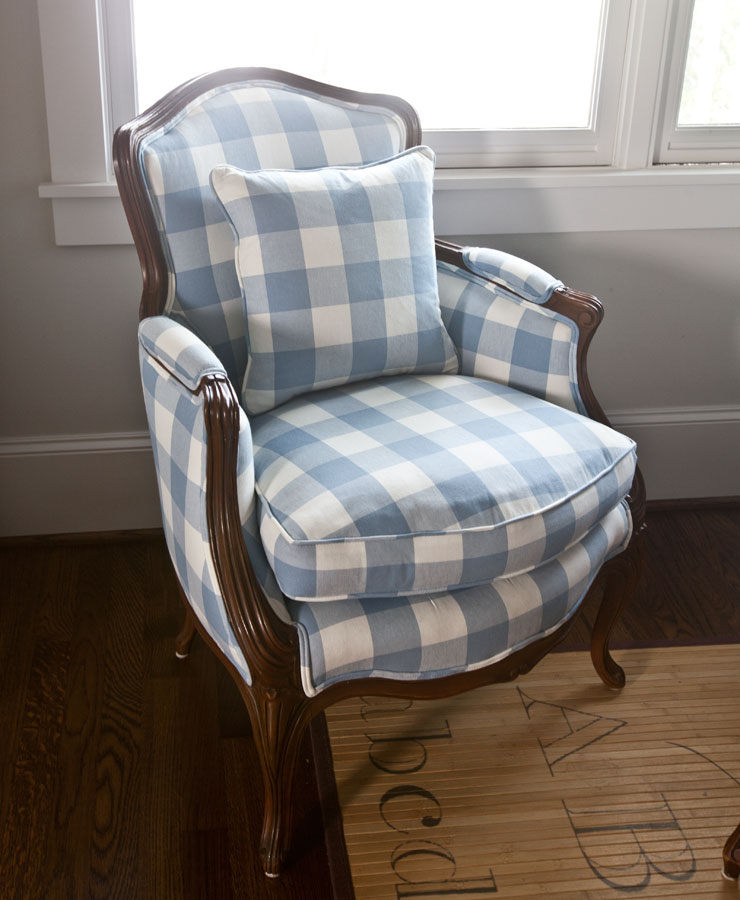 Before I had chairs in front of the desk, but decided to move the new ones over by the window.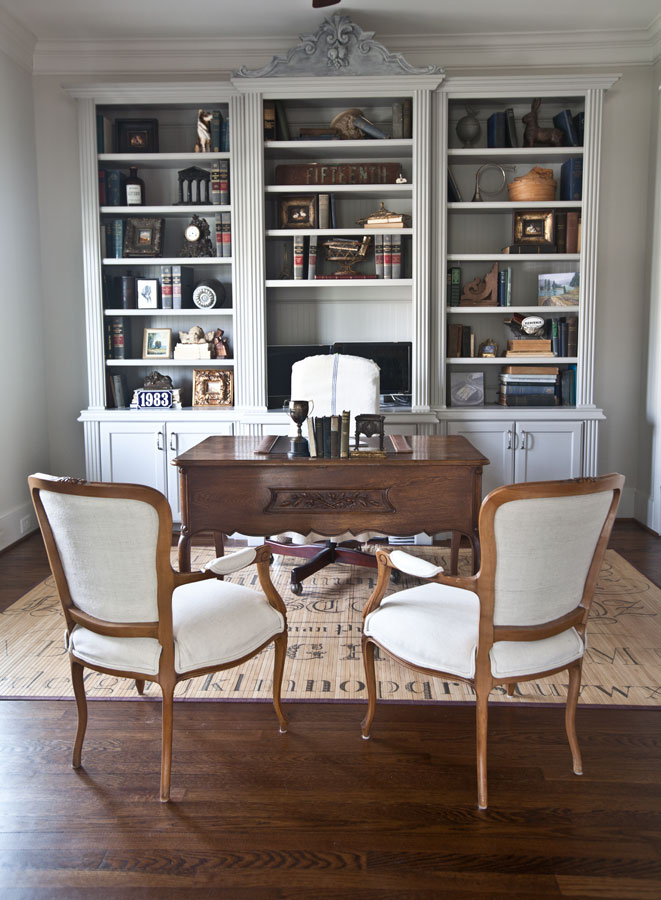 I said I was going to add some color to my house, and I meant it. I am enjoying this new configuration, but the good news is that the chairs are lightweight and can easily be moved if I decide I don't like them where they are. The downside to the color is that they will not work in just any room now. But that's okay. I knew that going in. There are always positives and negatives to any decision, right?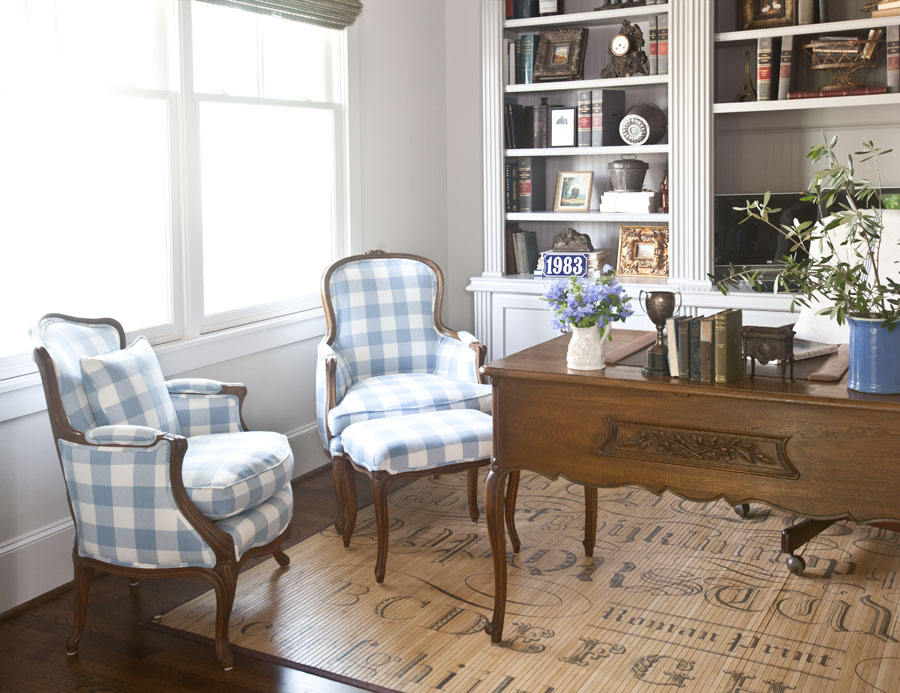 My friend who lived in France and married a French man said when she saw the chair fabric, "How very French!" Okay, sounds good to me.
I love that the room feels so open. Moving the chairs helped, and also using chairs and a desk with legs helped to open up the room.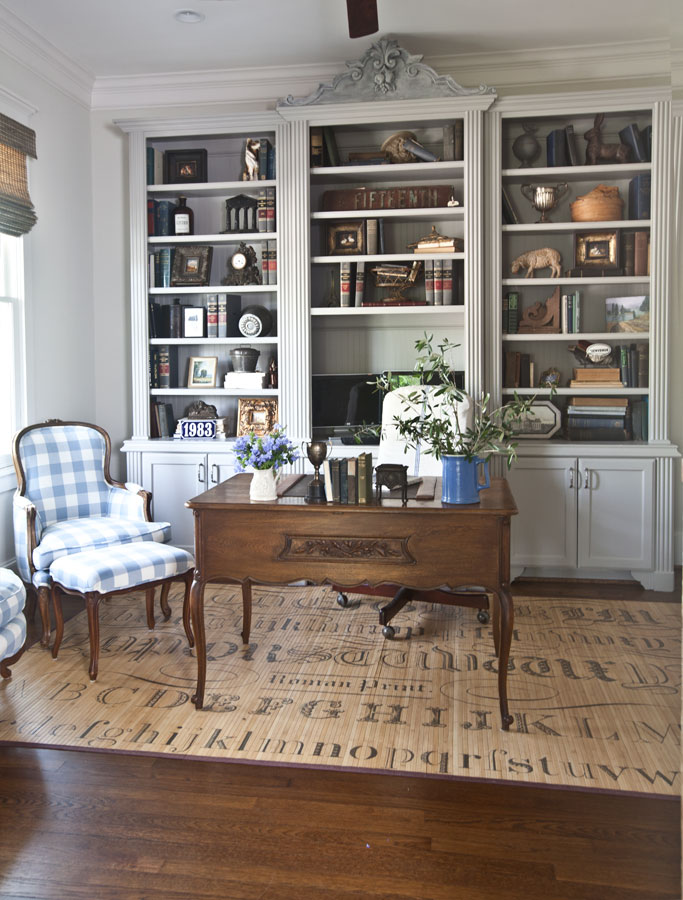 I've made a few more changes in here I'll share with you another day.
Here are a few takeaways:
Using the same fabric on different chairs can make them look like a matched set.
Using furniture with legs can make a room feel more open.
Simple patterns, like the buffalo check, have a classic look.
Greenery from the yard works great to give a room an upscale look for free.