Hi and welcome to the bHome Fall tour titled 'Why I like to bHome for for the holidays'.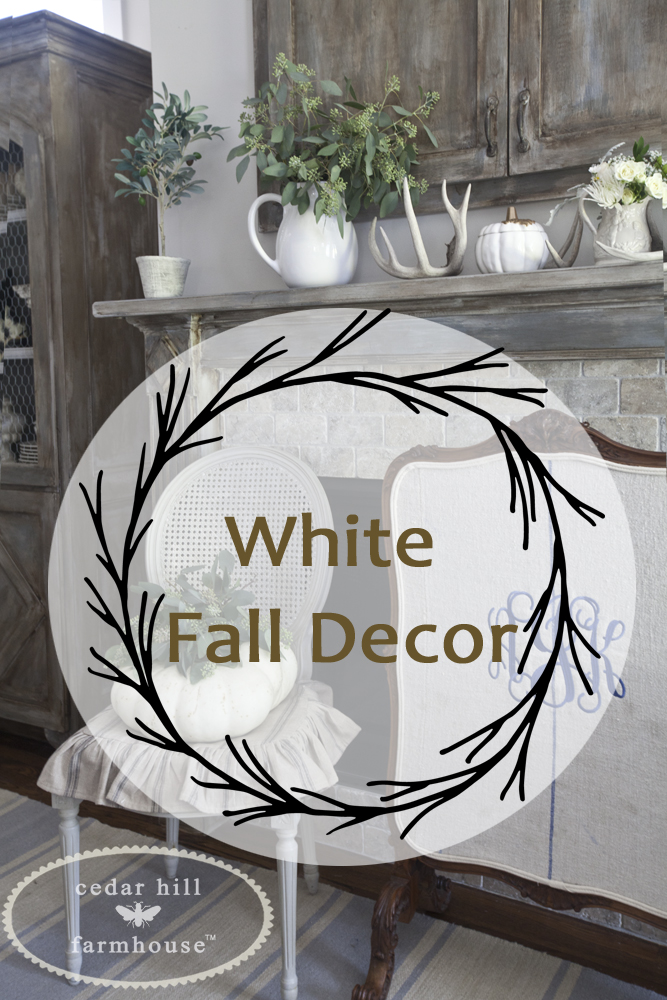 I'm continuing my theme of white Fall decor. I know I'm not the only one who has a home that doesn't work well with orange pumpkins. I love them in other homes, but for mine well…. I'm trying the white ones this year, fake and real.
On the mantle I have my fake olive trees and some real greenery in a white pitcher. The antlers are 'sheds' from the farm, meaning they are real, but I did not kill a deer to get them. Molly the Collie found them. I also added greenery to a real pumpkin.
Here's how I did the foliage on the pumpkin.
I found a piece of green floral foam for my greenery.  The greenery was fresh, so I really should have used the foam you can soak in water to keep the greenery hydrated. Of course I didn't have that foam, so I had to use the dry foam I had on hand. After the photography, I removed the greenery so I could get it back in the water. I'm just letting you know in case you want to do this. Once you have the foam the correct size, be sure to carve a hole on the bottom to fit over the pumpkin stem. This was trial and error. I did a bit of carving, then I would put the foam on the pumpkin to see if it would sit flat. You could also remove the stem, but I didn't since I wanted to use the live pumpkin afterwards.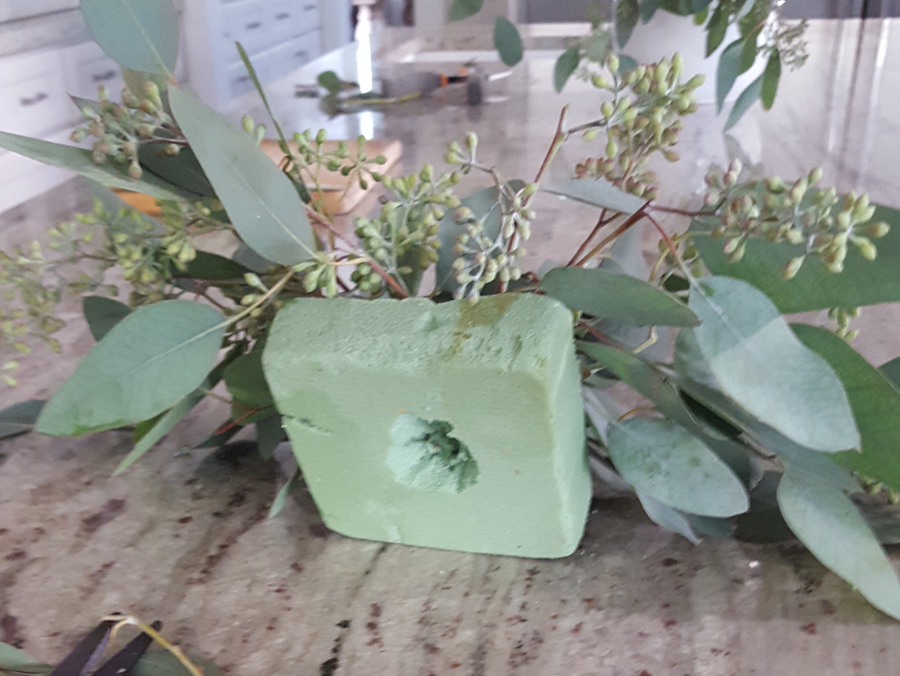 I cut the greenery in smaller pieces and stuck them in the foam.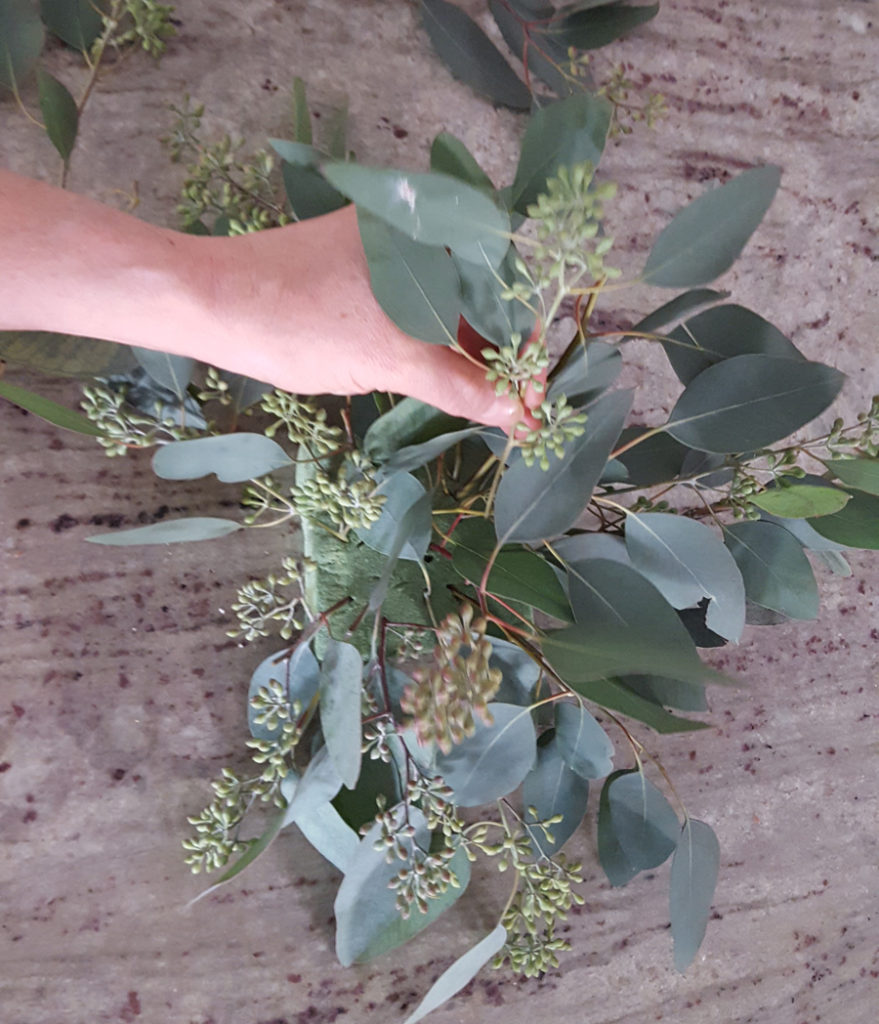 Then it was ready for my pumpkin.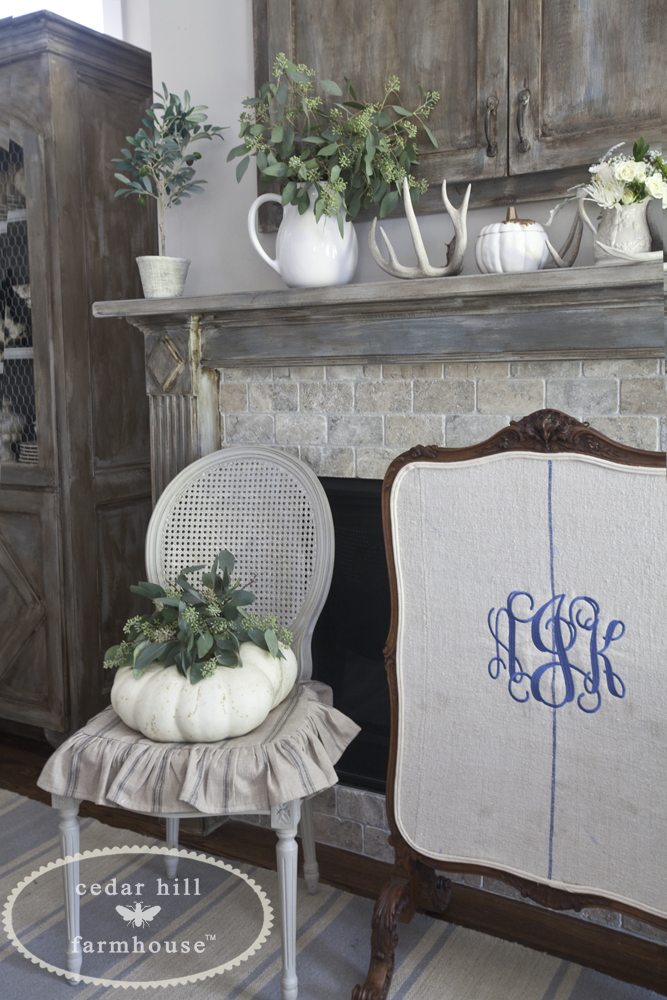 I bought some white and green floral bouquets at the grocery store for my mantle.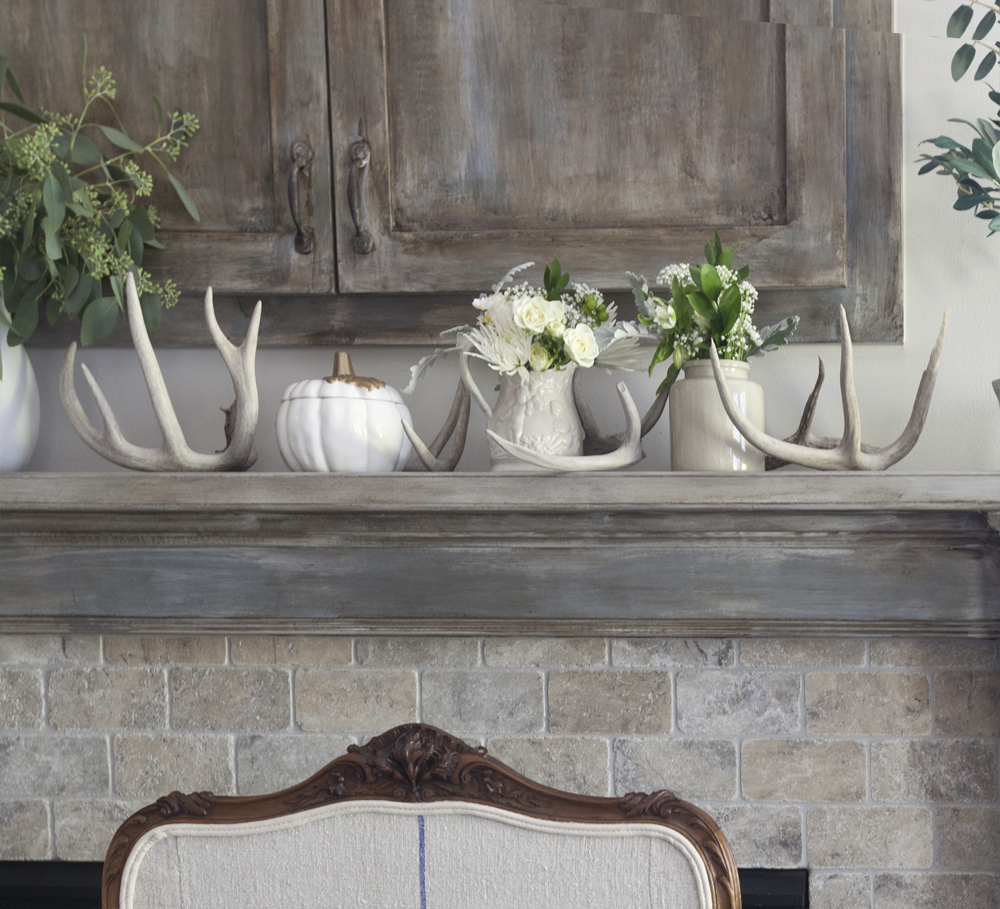 The greenery may not be traditional fall decor, but I love it and it made my room so cheery.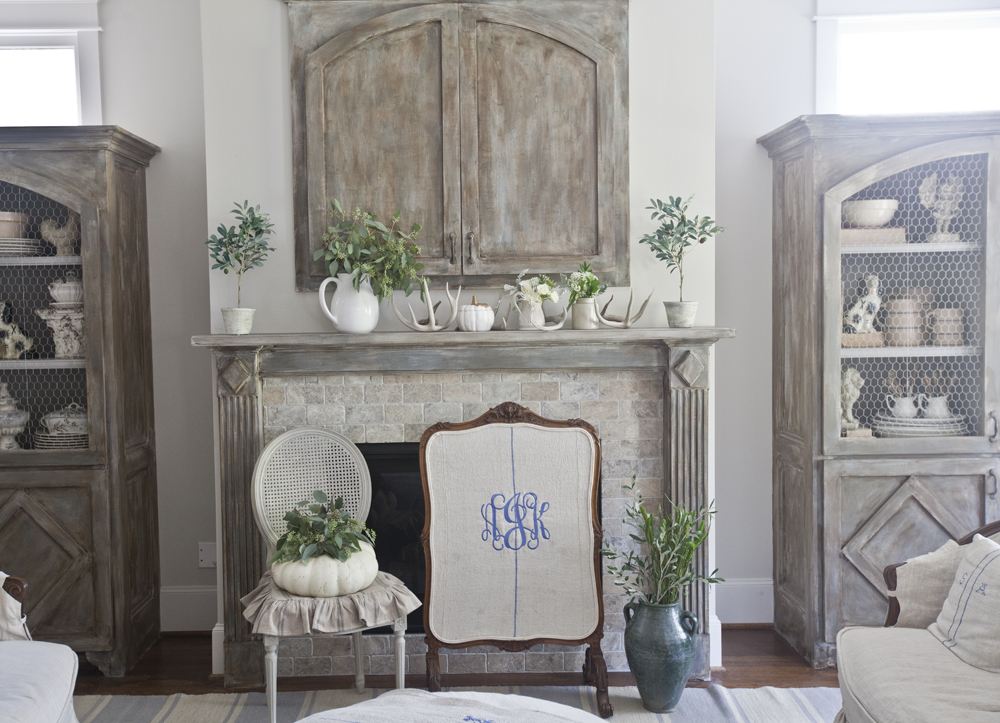 I moved my pumpkin into the kitchen so I could enjoy it in here also.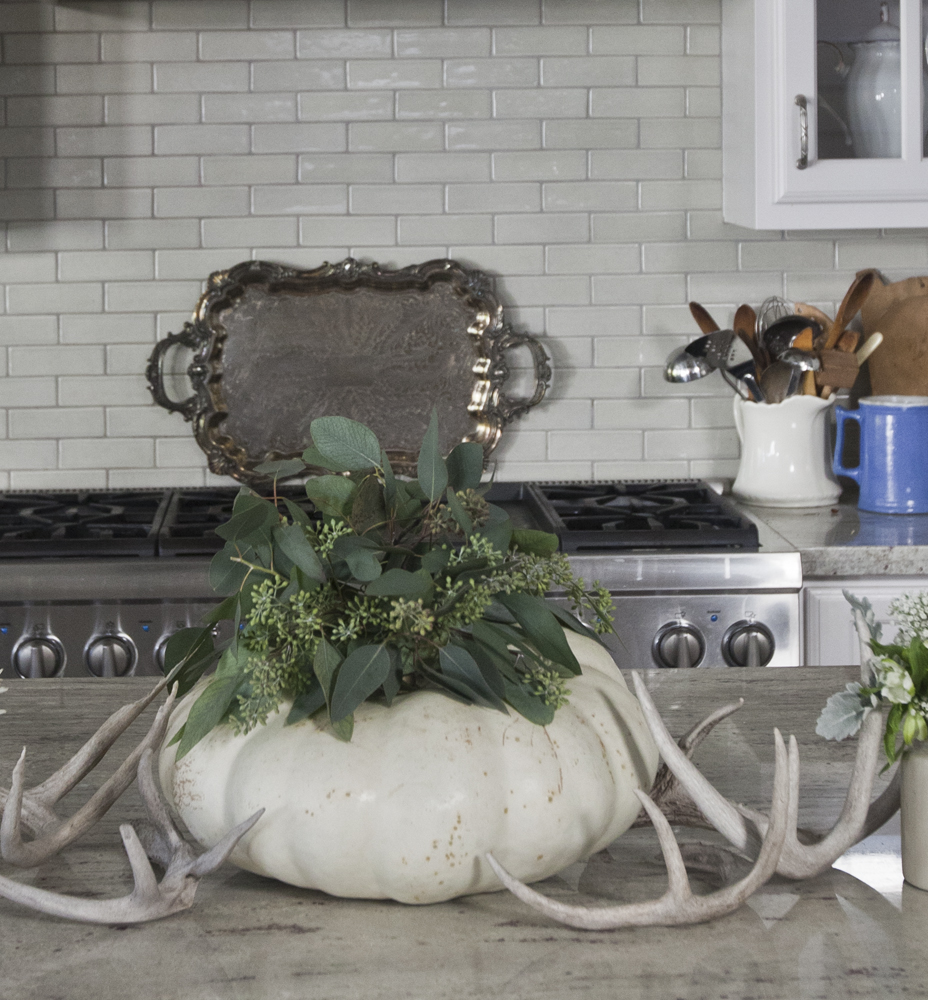 Let's move onto my table, where I set everything up like we'll have it for Thanksgiving this year.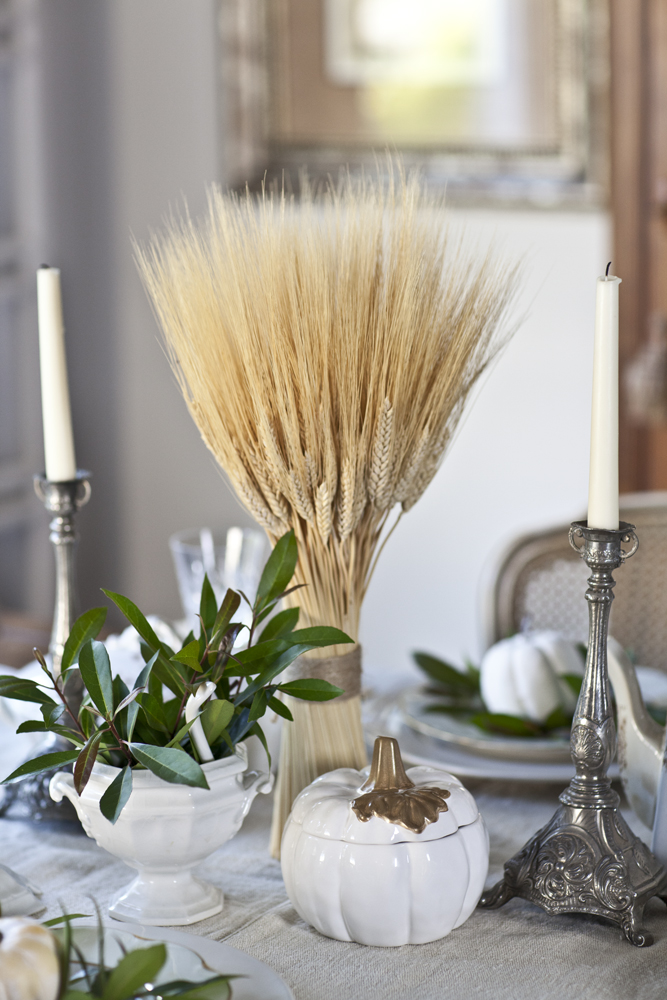 The greenery above is from my yard. I used those branches with my little white pumpkins.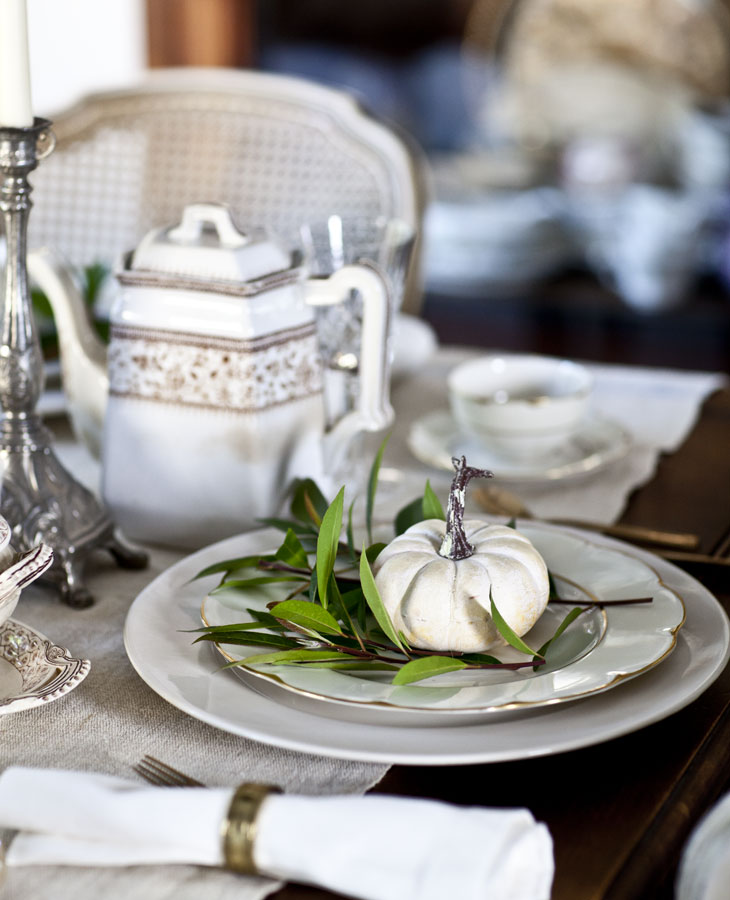 The plates are a combination of white new plates and very old brown transferware.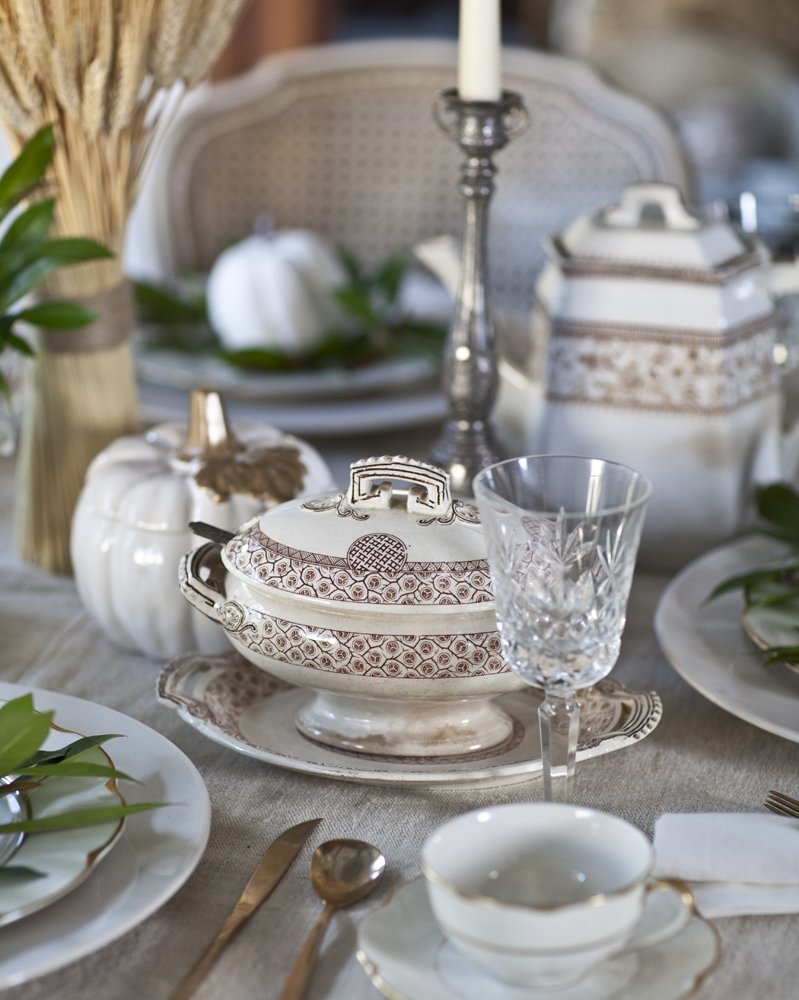 I love to mix and match.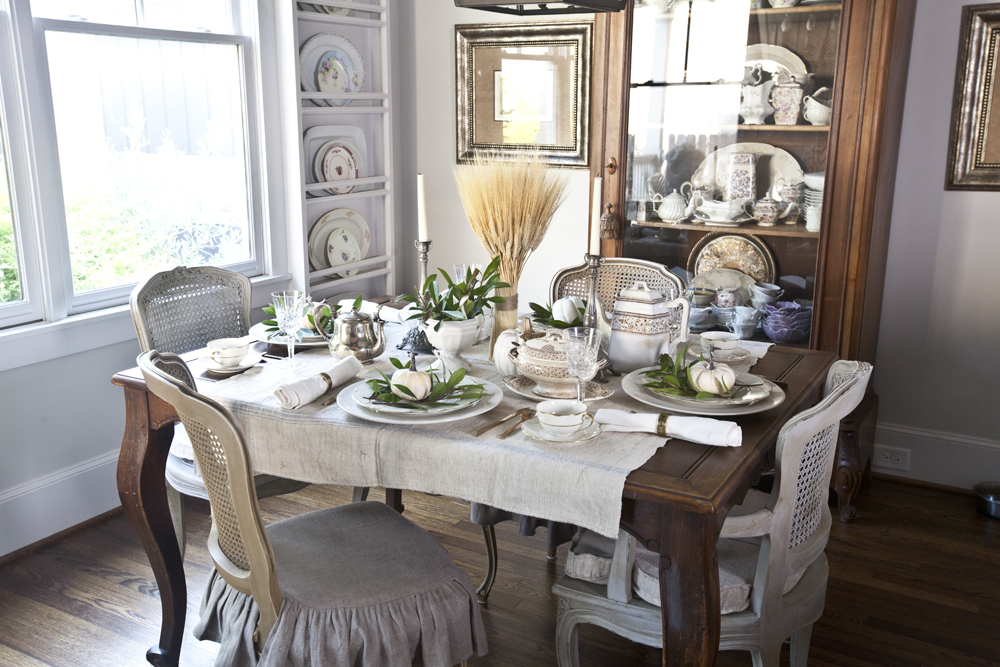 The rug I showed you yesterday isn't here. But that's because I took these photos  before I got the rug, so sometimes things don't show up on my blog in chronological order.
Well it's getting late, but I wanted to show you some more pumpkins. The big ones are real, and the little ones are fake. If you wondered, you can mix them up.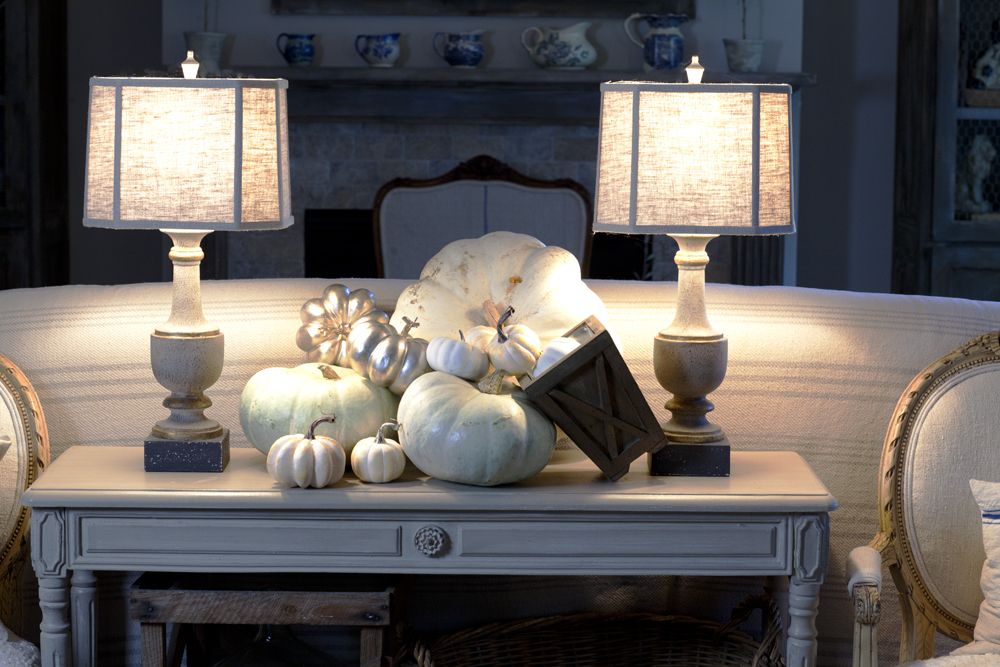 I love the soft green color on the pumpkin. I have no idea if they taste good, but they sure are pretty.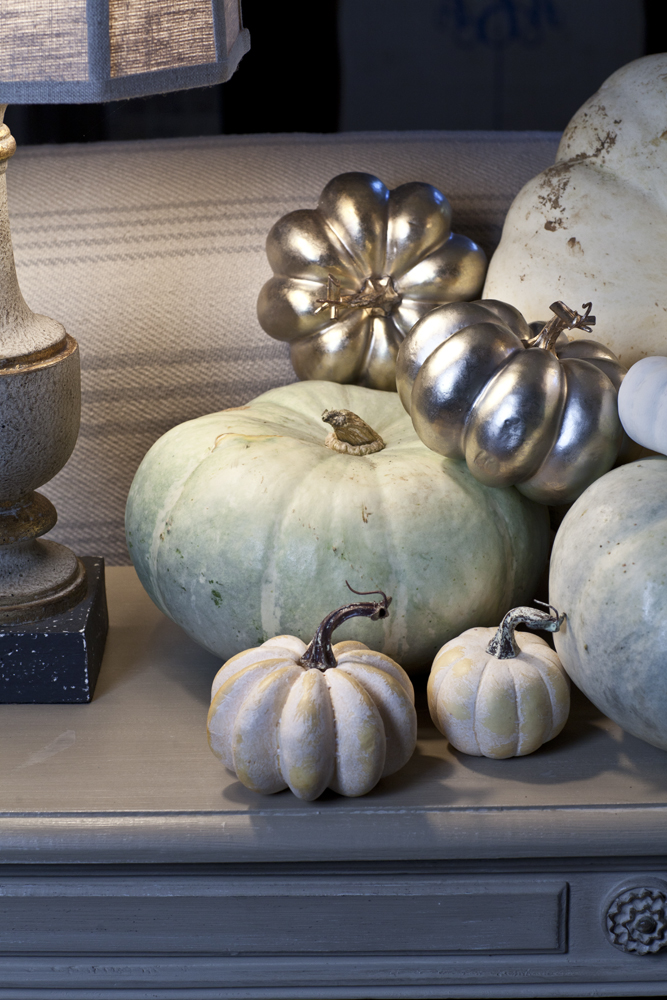 Thanks for joining me!!