I usually pay no attention to the fabric on chairs I buy because I know I can change that out easily. Oh I'm not that handy, but I know people who are.  If you don't like doing upholstery yourself, I highly recommend that you ask around to find a good place that is not too expensive near you. Prices vary greatly from one place to another.
So back to my question, when should you reupholster a chair. I talked in this post about when reupholstry worth the cost, CLICK HERE.
But another question is when should you leave a chair alone? I think if the chair is worth a lot as is, yeah leaving it alone seems smart.
But usually the chair with old upholstery on it is not worth that much. Ultimately it is your house and it needs to make you happy. If you can't decide that I recommend waiting until you are sure. I've had this settee for at least 4 years, and just now had it redone.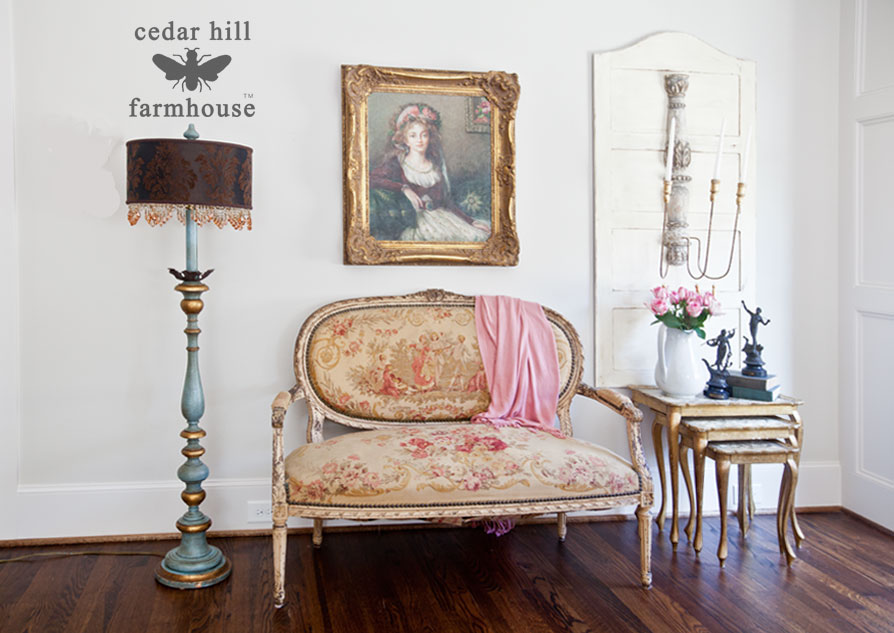 Sometimes you need to replace the fabric because it is falling apart or worse because the stuffing is full of bugs.
My personal opinion is that if you adore the chair but not the fabric go ahead and replace the fabric. Try to go with something classic so you'll still love the chair 5 years from now.
If the chair is nothing special it is not worth the expensive and effort to redo it.
One way to keep the costs down is to not use nail head trim. It seems all of my chairs came with nail head trim. That costs more that using fabric welting, so I always ask that they use a double welt instead.
I love this settee, but the strapping underneath the piece was coming apart. My daughter kept sitting on it even though it was kinda falling apart so I knew I had to get it fixed. And I planned to keep the fabric that was on the settee, but began to wonder about it.
You see I had these chairs.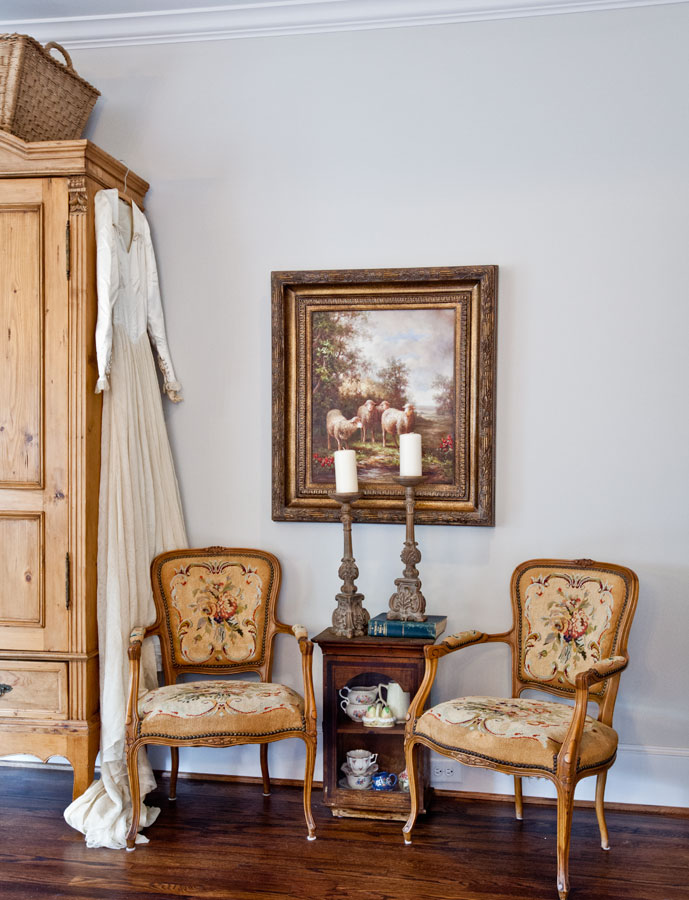 At some point I decided to redo them. I didn't think they were that old, but they were. They were stuffed with horse hair. The store told me what they found inside the chairs and it was a little gross. (bugs) Suffice it to say, the stuffing and the fabric was discarded, and they completely rebuilt them from the frame up. The French chairs are definitely more clean and modern looking now, but still with a nod to the past considering we used antique grain sacks for the backs.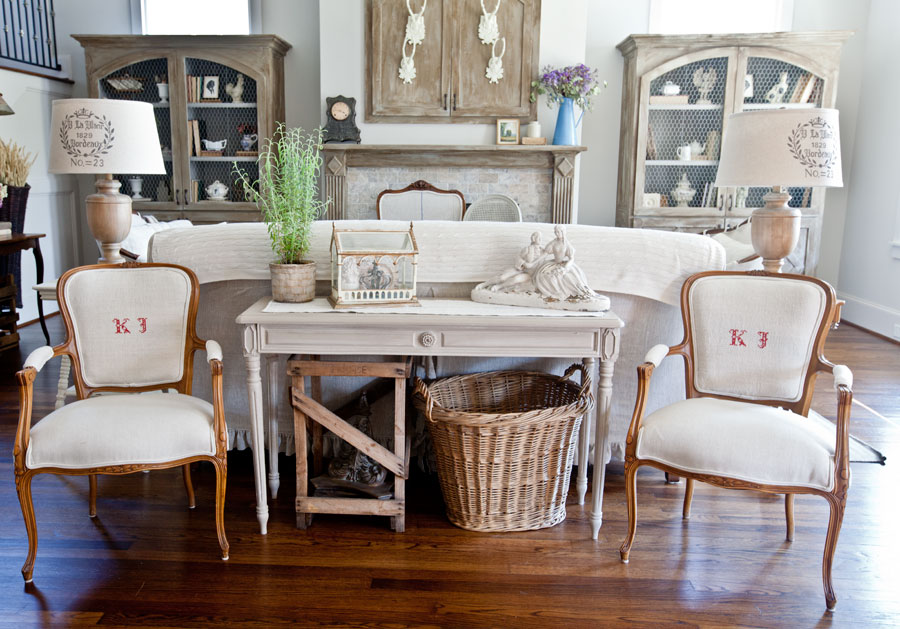 Back to my settee. I love the chipped paint, but the fabric was worn in many places.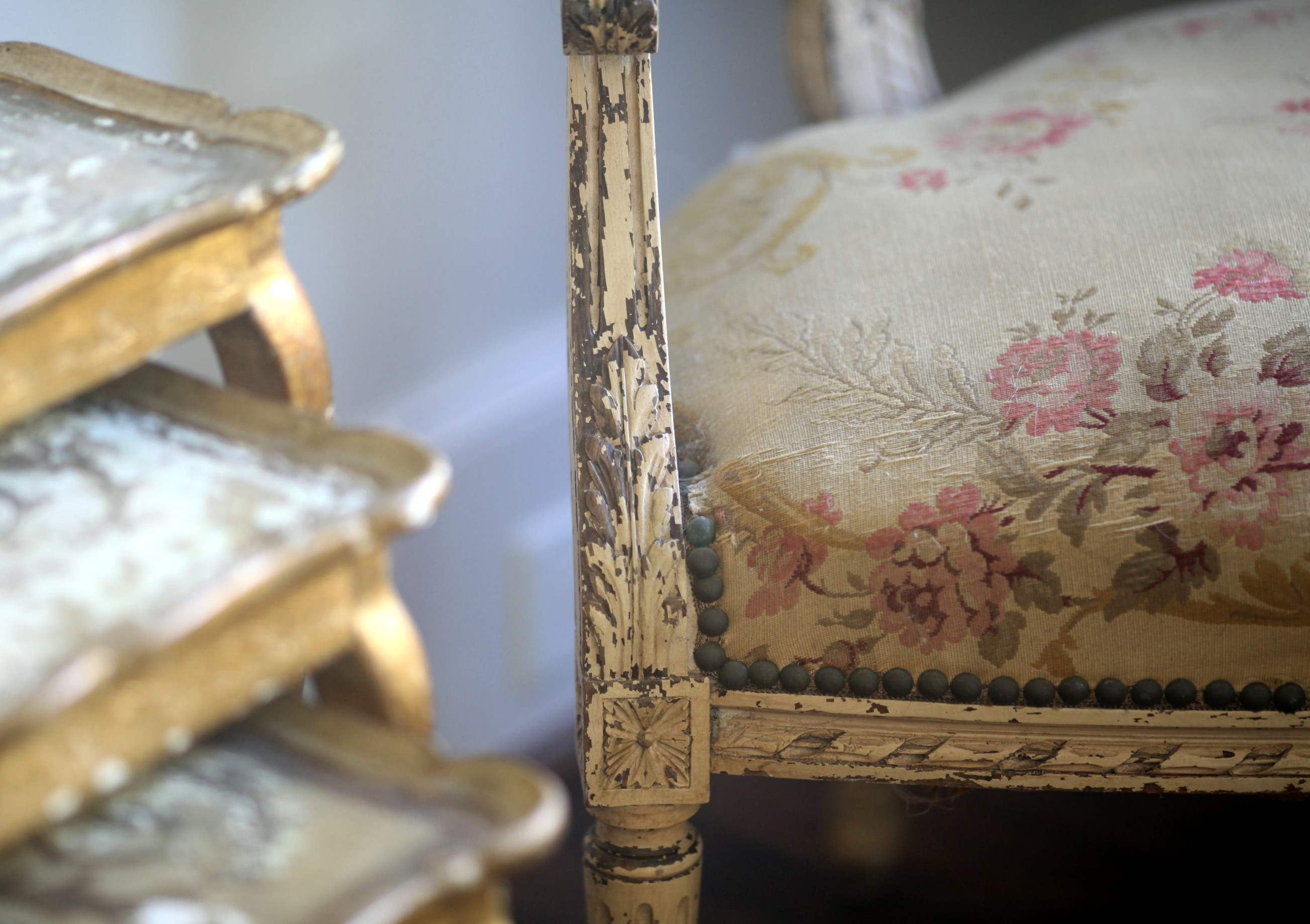 And I was a bit concerned about what was under the fabric.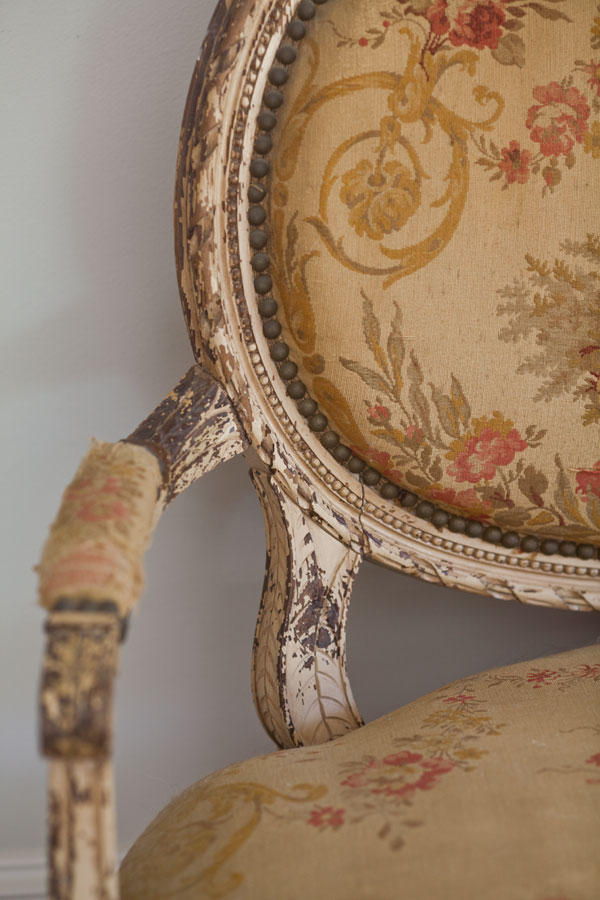 So I made the difficult decision to recover the settee. I also wanted to give it a fresh clean look. The center section is grainsack and the other part of the fabric is antique linen bed sheets.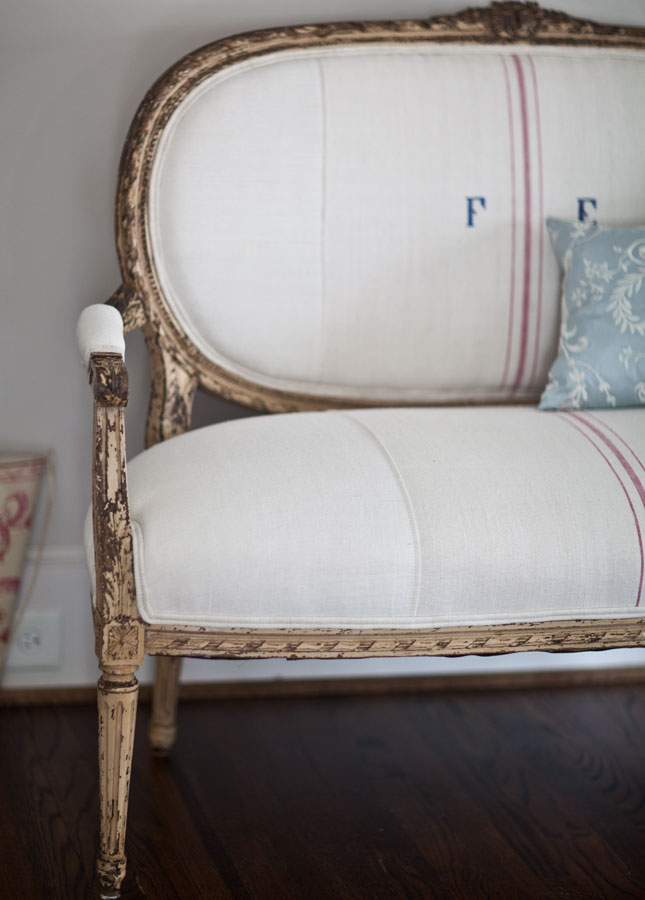 I just love the red stripe and the monogram in the center.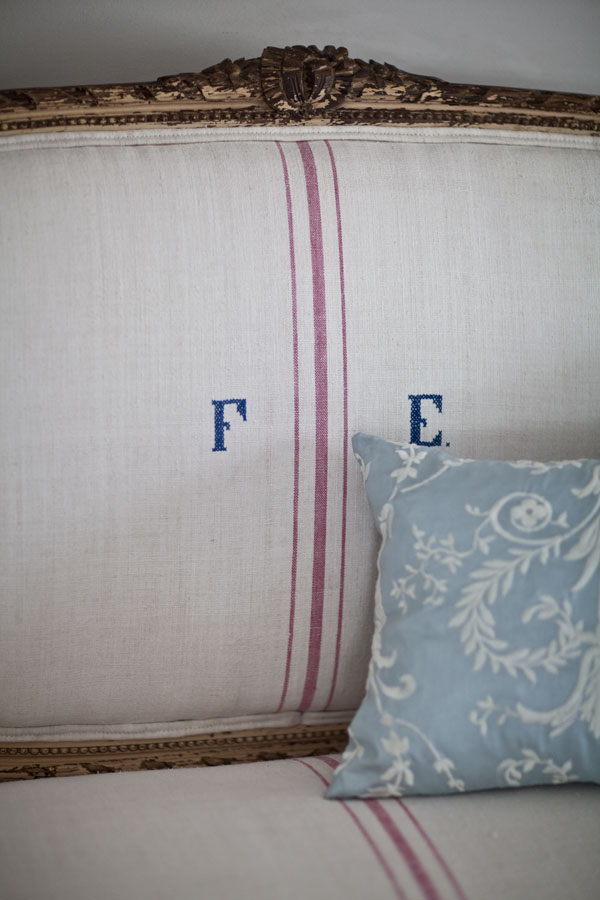 My plan was to just use a cream linen on the settee, but look how much interest this stripe adds.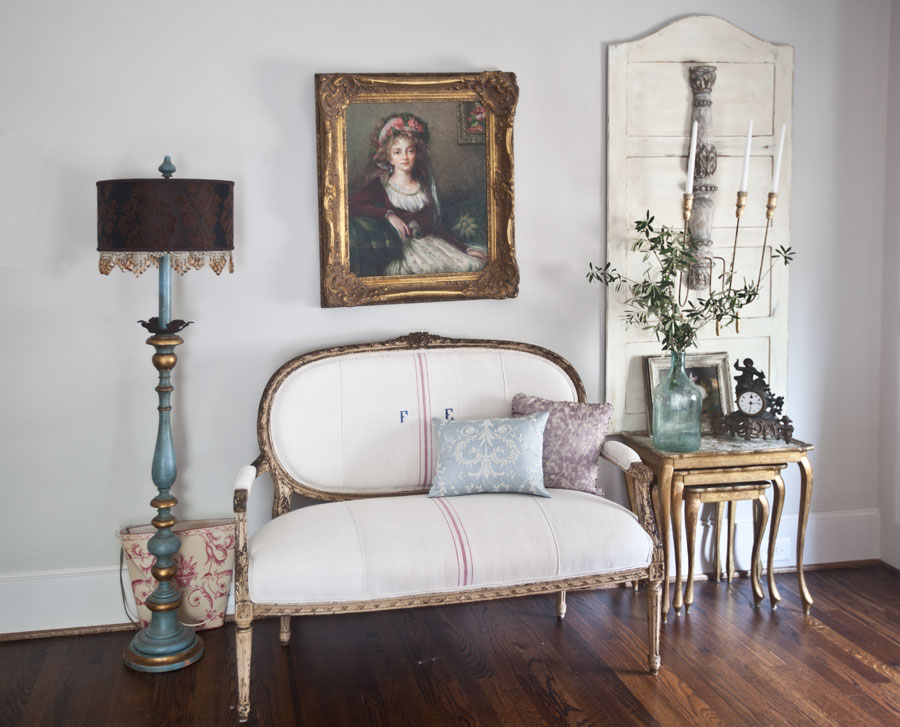 I love how the settee looks in my bedroom. You can see the full bedroom HERE.
If you love vintage material with a monogram, I have a limited number of these table toppers I grabbed for my shop, CLICK HERE FOR MORE INFO