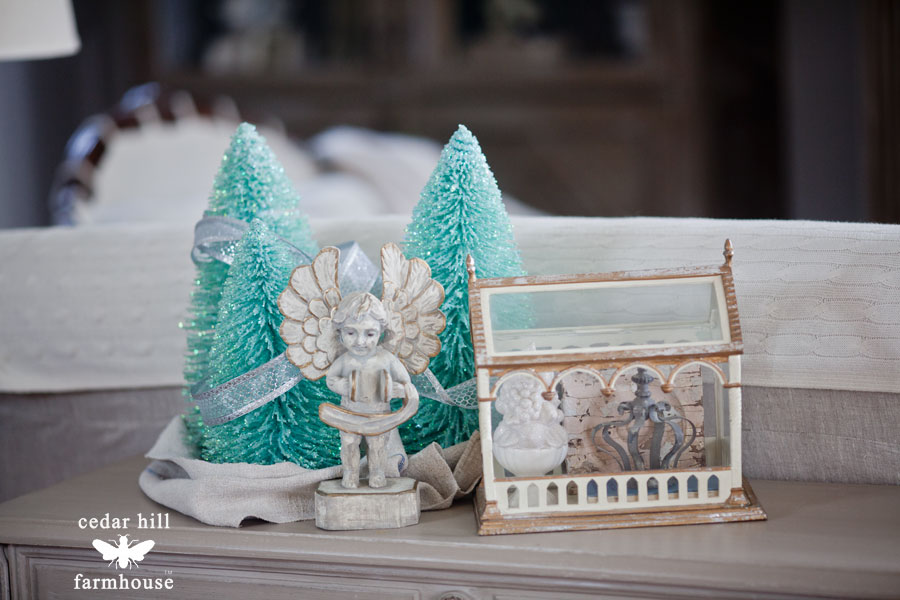 I love Christmas, and making my home festive. I want my friends and family to enjoy their visit to my home. It's amazing how just doing a few things adds a touch of holiday spirit to my home. Christmas decorations can make your home so inviting, but they don't have to be complicated.
I really try to buy the BARE MINIMUM for Christmas decorations each year. Because of the blog, I do a new look every year, so not buying new stuff is quite a challenge. This year I bought ribbon, the bottle brush trees above and some large mercury glass Christmas ornaments. Everything else I already had. For example, the angel above and the little church greenhouse are left out all year round at my house. I just change up what is in the little house to make it a bit more Christmas-y in December.
I like to hang vintage ornaments and homemade grain sack stocking on my cup rack 'tree'.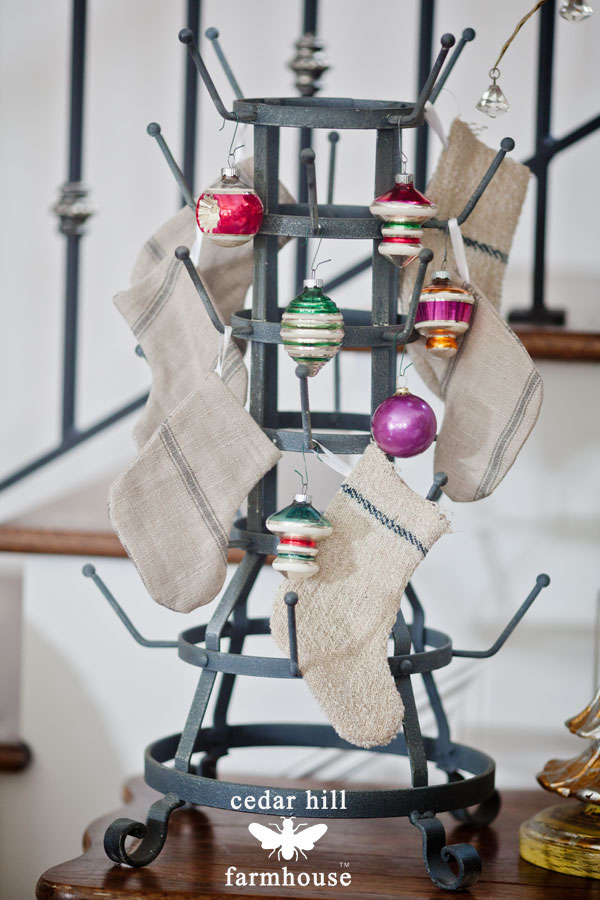 I like to dress up this table by the stairs. I do have a foyer, but it is too small for furniture, so guests have to wait until they enter the living room to see the Christmas touches.  What's new here? Nothing! Shhh… I don't like buying a lot of new Christmas things every year. That requires paying for them, and then storing them most of the year, two things I prefer not to do!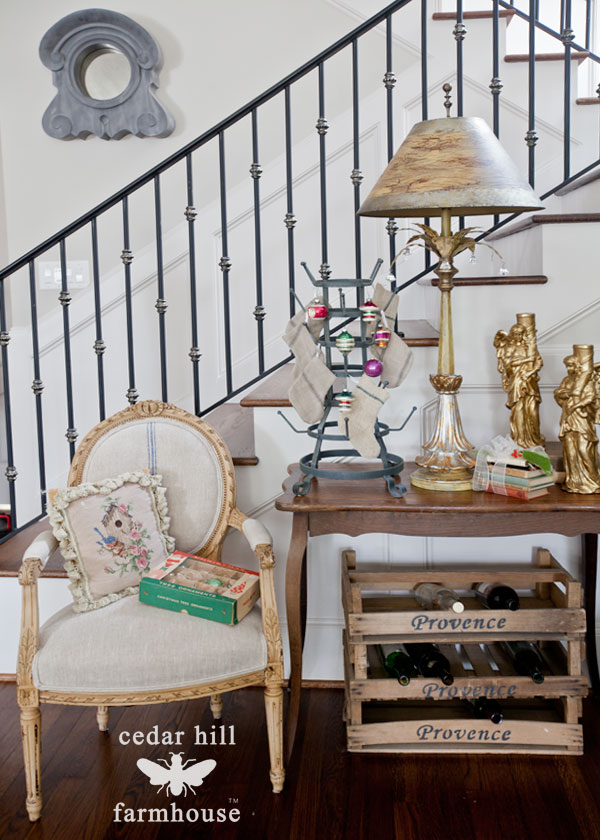 I set out a box of vintage Christmas ornaments on the chair. The ornament box is from my in-laws house, so it could be from the 50's.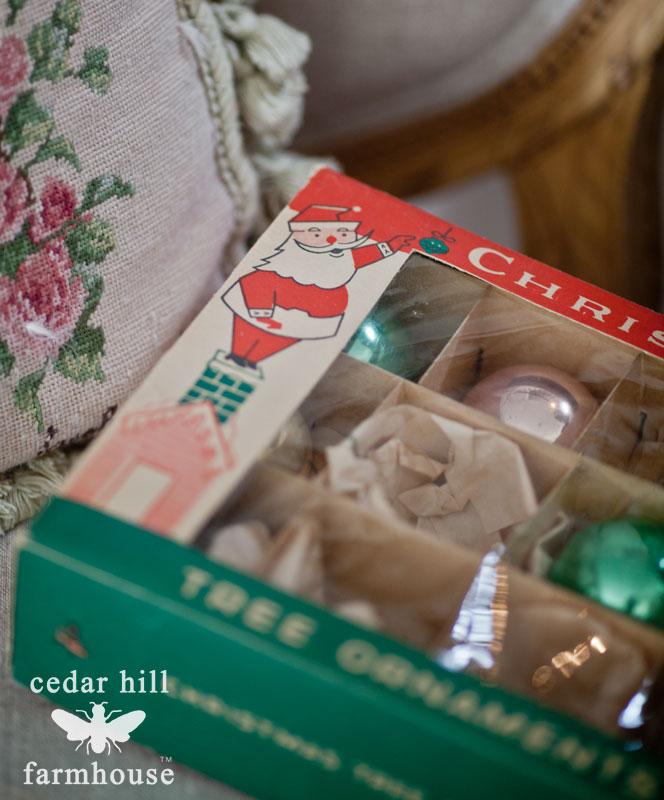 I left it sitting on the chair as if we had it out to decorate a tree. If I have guests coming, I'll move it out of the way. Nobody wants to sit on that!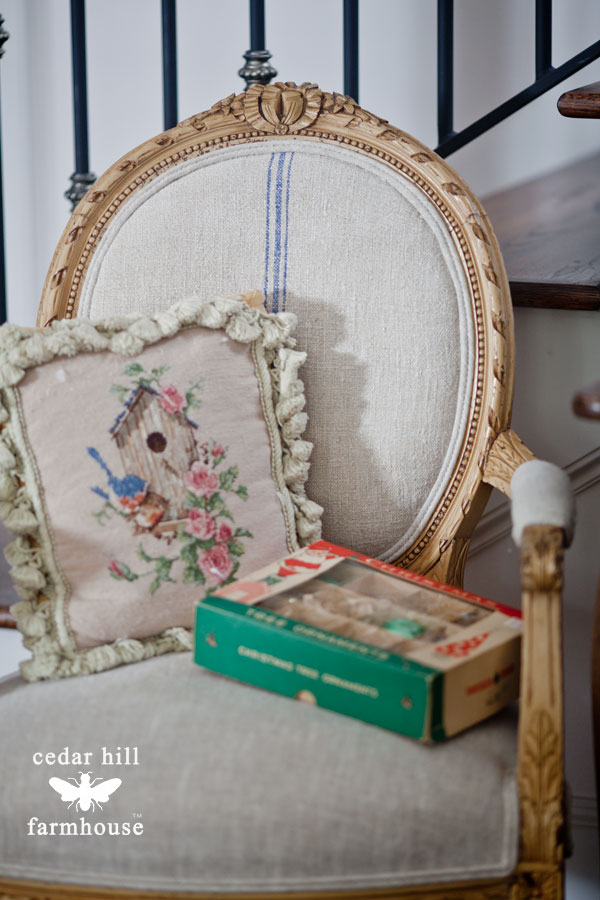 These ceramic gold Christmas angels are actually candle holders. The horns they are holding contain candles within the piece. A spring inside keeps the candle at just the right height so you only see the flame.  A stack of books tied up with ribbon and  a sprig of greenery adds a soft touch to the table.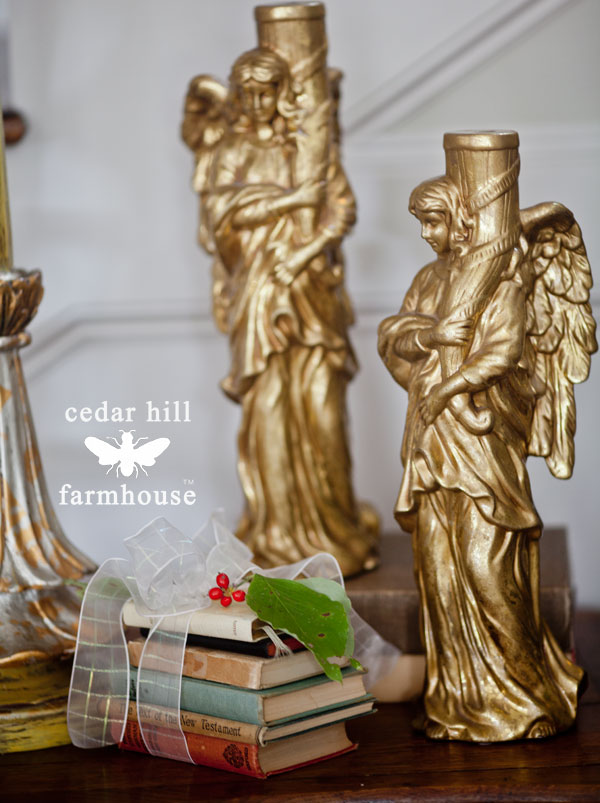 The little greenhouse holds a crown and a few mini bottle brush trees. I love that it looks like a crystal church.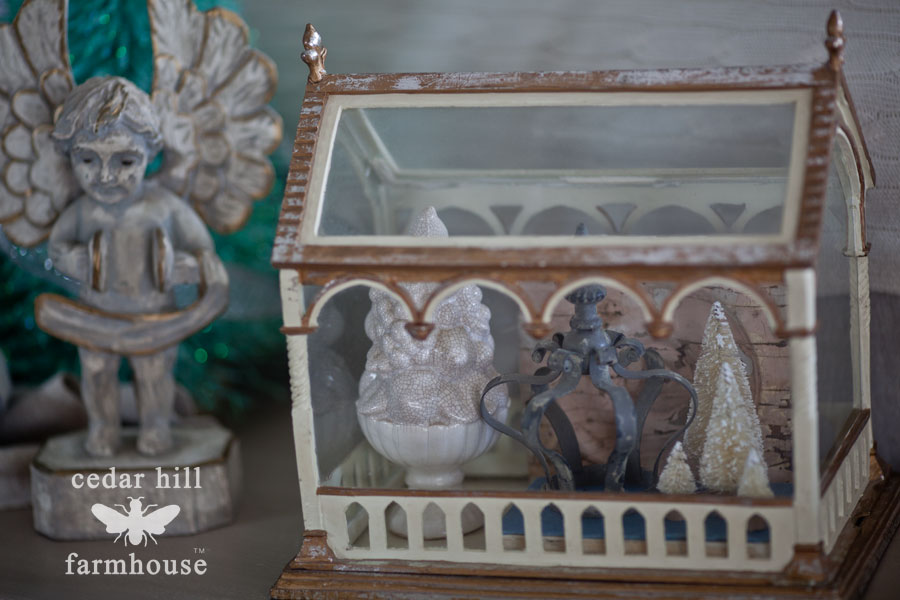 A small wreath made from preserved boxwoods sits in front of an antique scale. The scale holds books on one side, and a cup of small ornaments in the other side.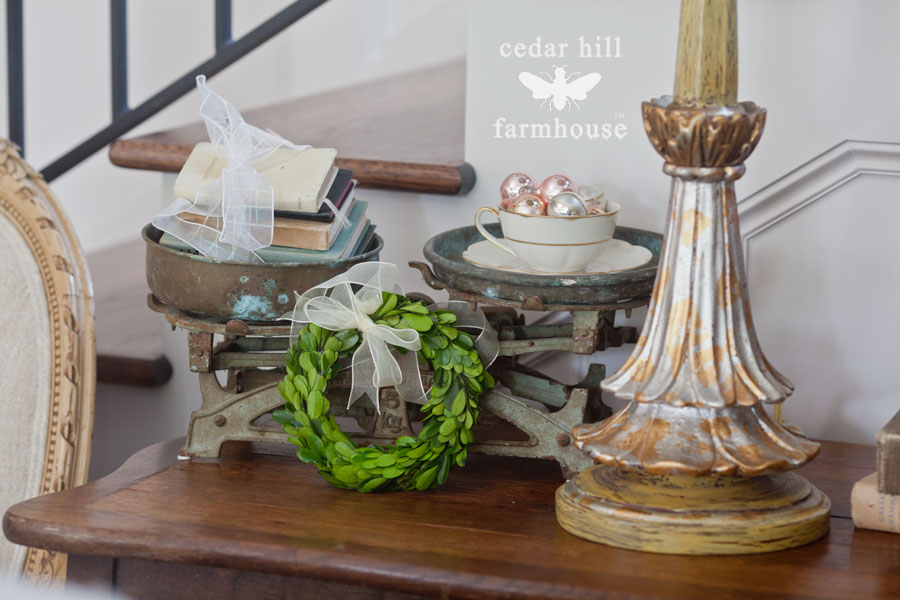 The turquoise bottle brush trees came from Target in case you want to know. I love green and red, but wanted a different look this year.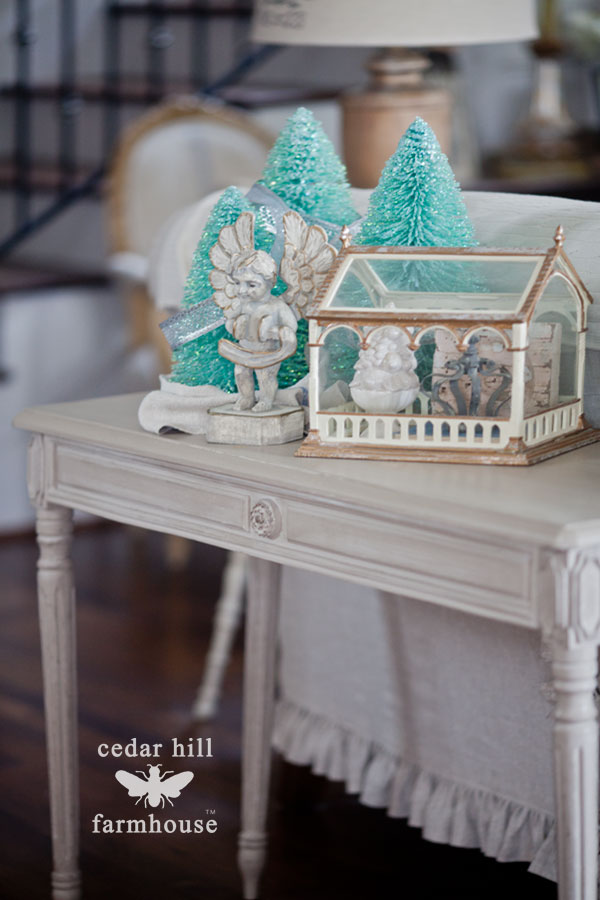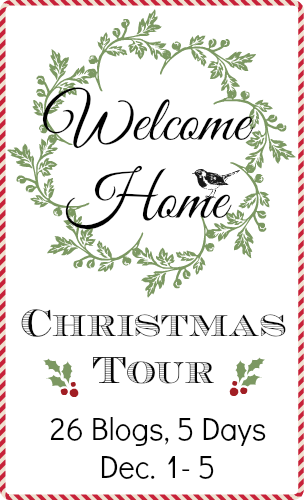 Monday
All Things Heart and Home , Restoration Redoux , Sweet Pea
Tuesday
Girl in the Garage , Setting for Four , What Meegan Makes , Cedar Hill Farmhouse , Simply Fresh Vintage
Wednesday
Confession of a Serial DIYer , Shabby Art Boutique , Mrs. Hines' Class , Our Southern Home
Thursday
White Lace Cottage , Artsy Chicks Rule , Fresh Idea Studio, Post Cards From the Ridge , Petticoat Junktion
Friday
Beyond the Picket Fence , House on the Way, Lilacs and Longhorns, Serendipity Refined, Unskinny Boppy