I do love to use trays, don't you?  Everything looks more special on a tray.
You can use them to serve food and also for styling your home. I mean who wouldn't want to eat a scone when served on a tray with lots of pink roses?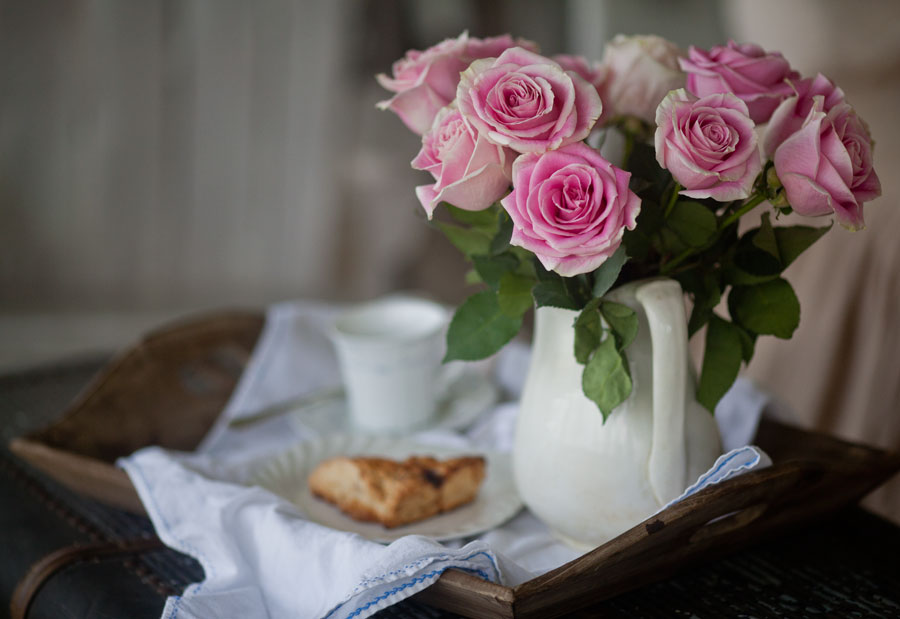 Here is a little vignette below  where I used a bowl of apples with some flowers and glasses. The flowers are bluebonnets from the farm. It really doesn't have to be complicated at all.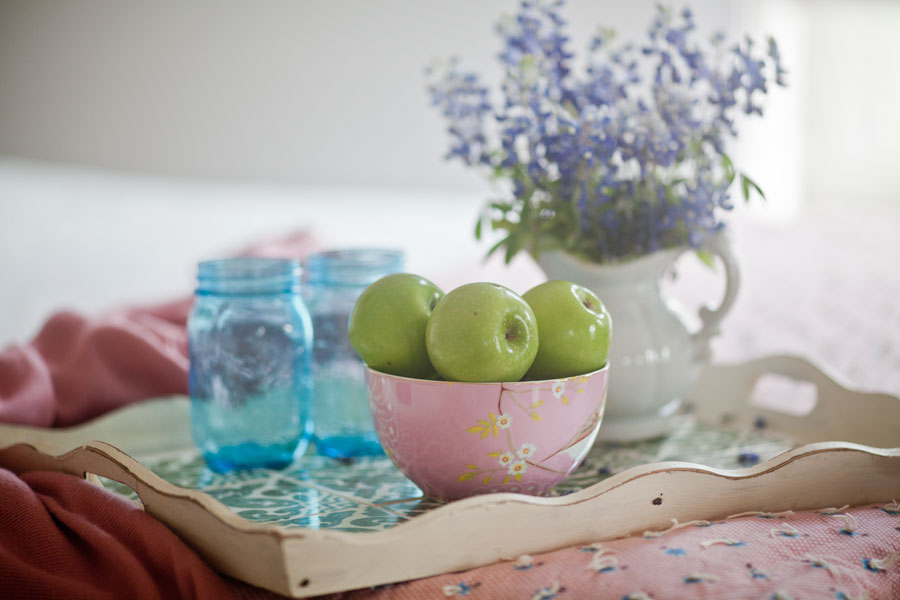 Below I used a tray on top of a basket to create a little end table. I lined the tray with a folded grain sack.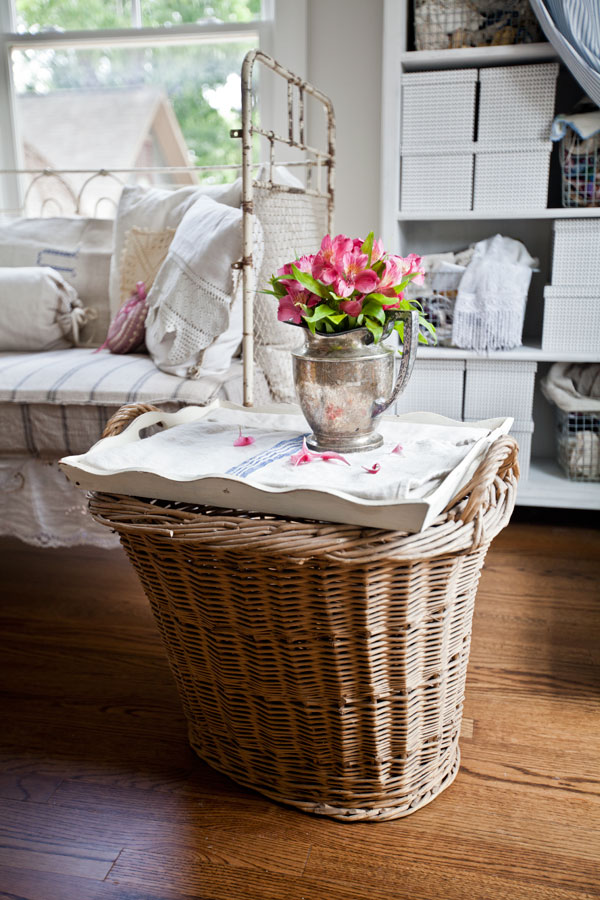 I love to display pitchers full of flowers on my kitchen island on a silver tray of course.
When using a tray for display, you want height, which I usually get with fresh flowers, but you could use something else tall instead. You want a variety of heights also.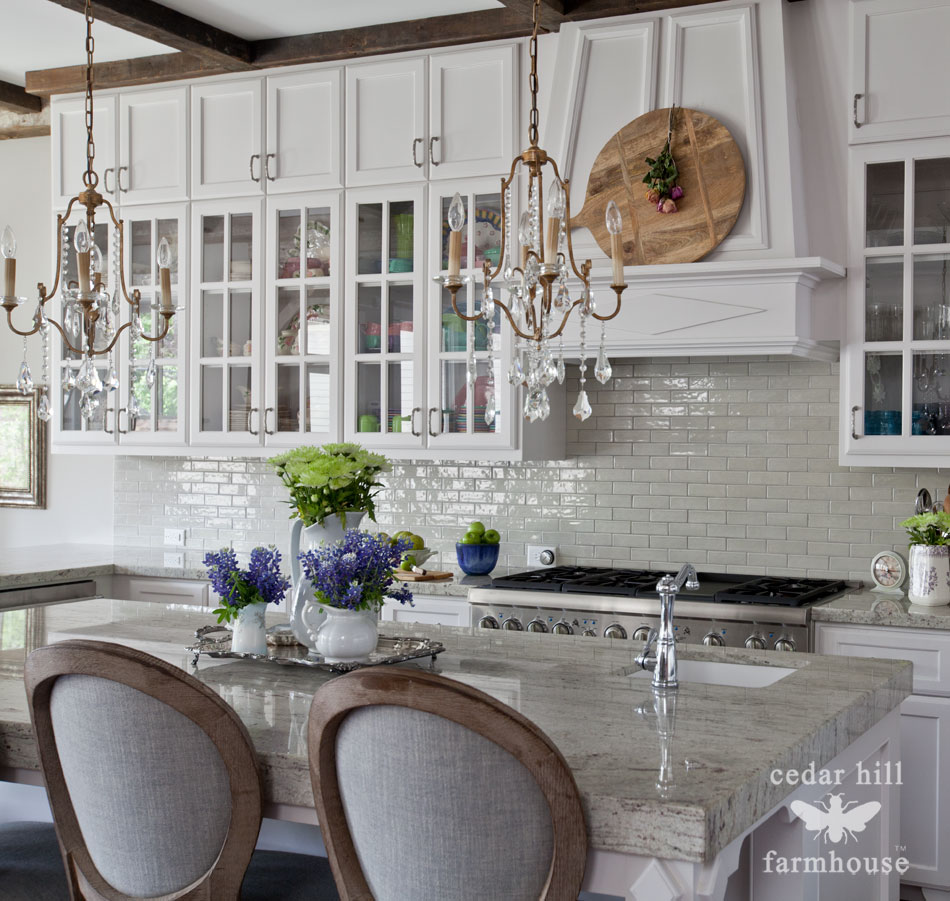 I also like to use trays to serve drinks like my Pellegrino water.  You could leave something like this out even if you weren't having a party. Just look around your house for things to put in your tray.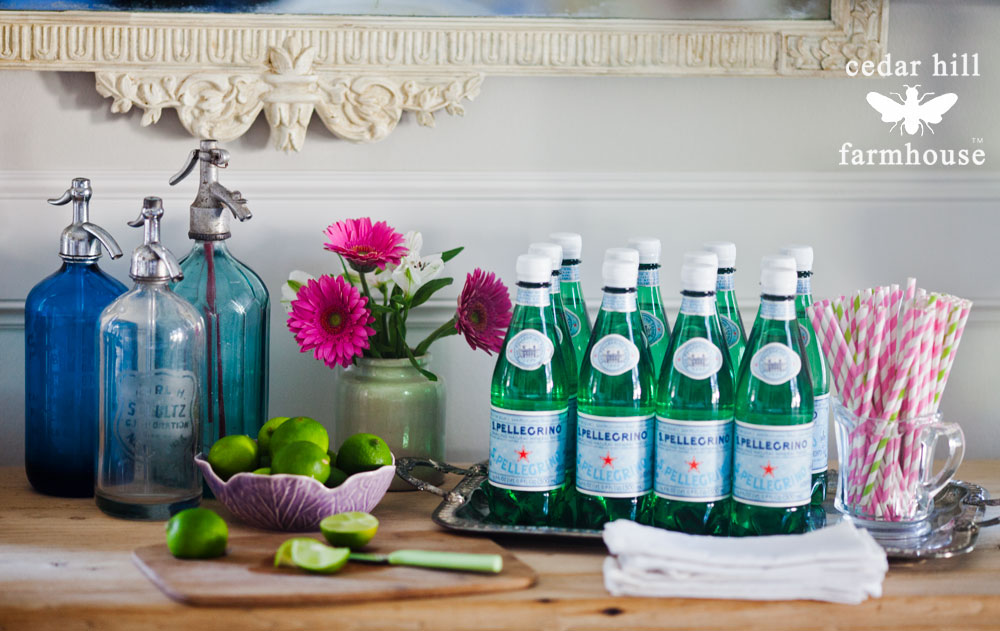 Sometimes you can add a leaning tray against the wall and it looks great. Here I have a silver tray in my butler's pantry with a little print in front of it.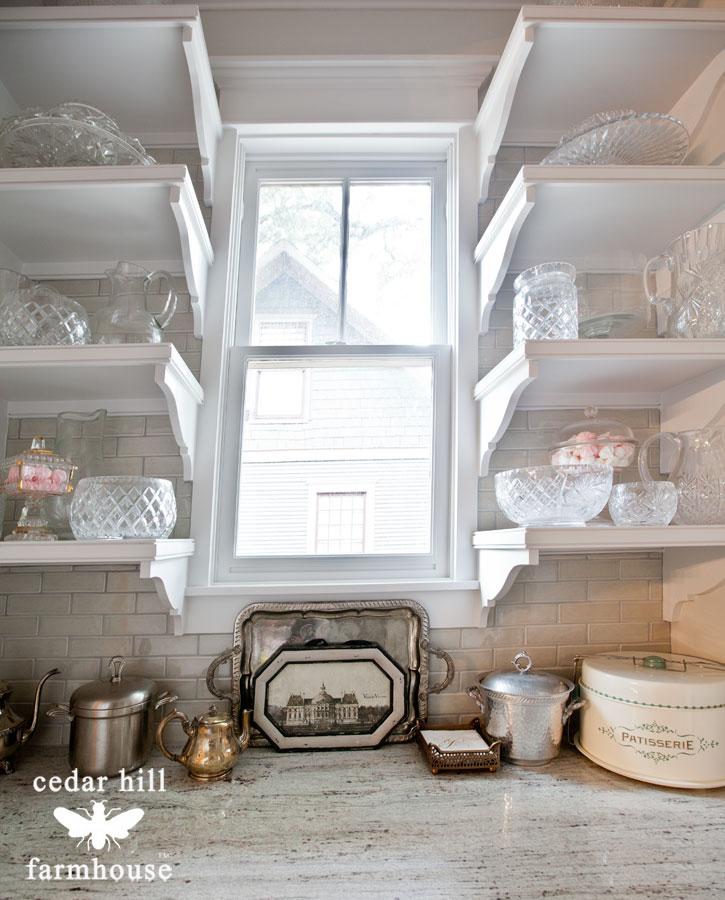 Coffee served on the back porch, yes on a tray, what a treat!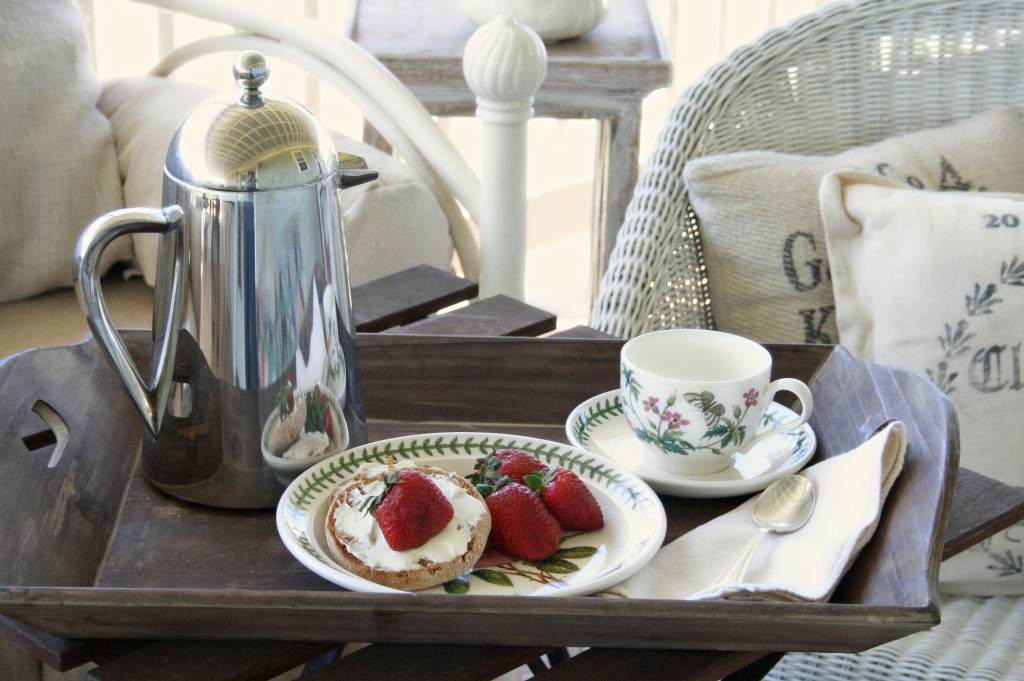 As you can see I use wood trays, silver trays, and even wicker trays. You can use them to serve food, but also you can use them to display flowers or other decorative things.
And if you had a bed out in the pasture, wouldn't you want a tray filled with tea and strawberries?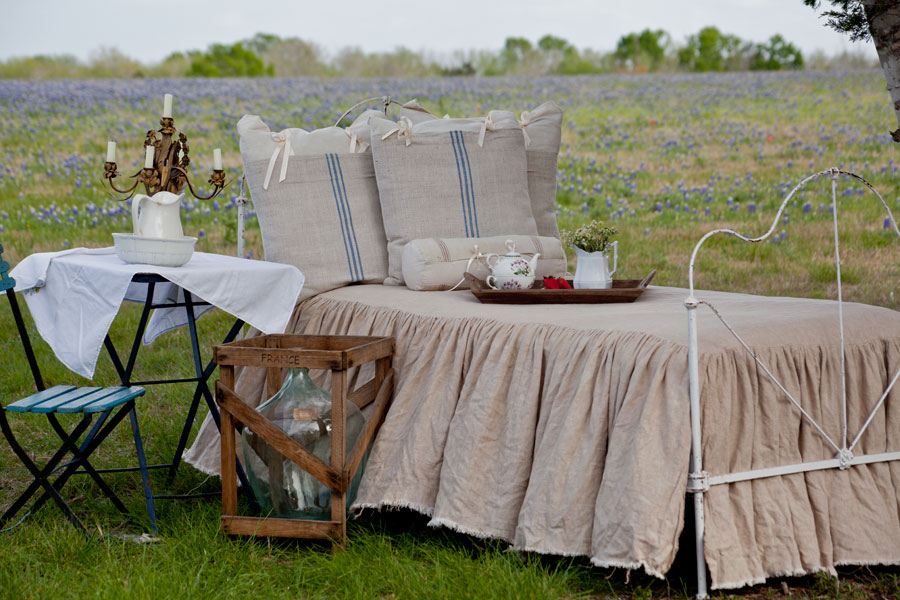 Or how about cutting flowers from your yard, using several crystal vases and putting them  on a tray? These are camellias from my yard.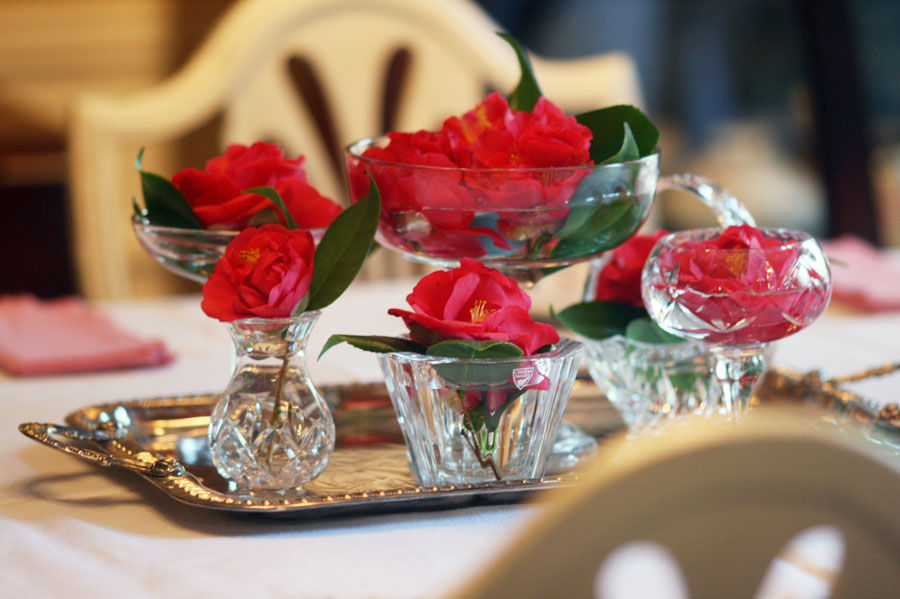 Good golly, another tea set with roses.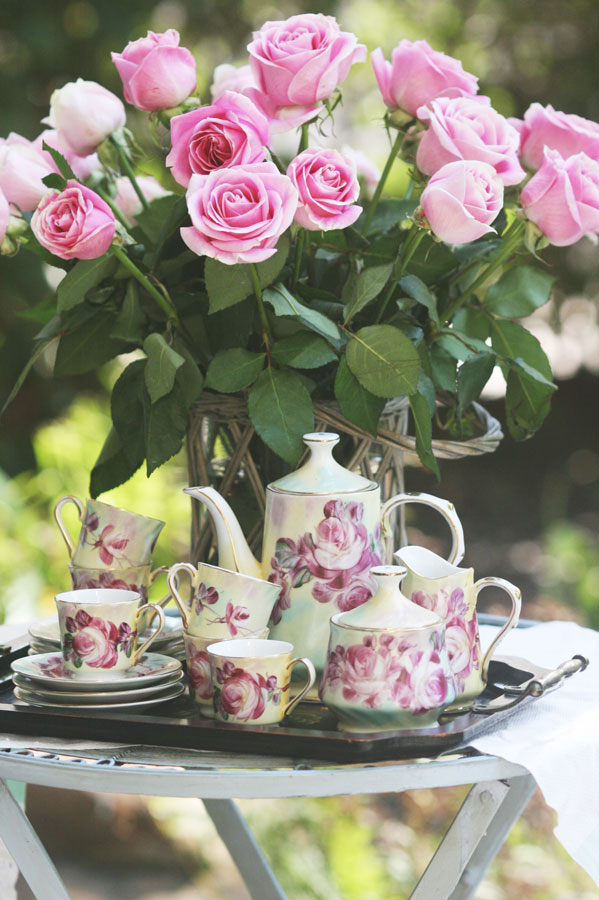 This time the tray holds a silver pitcher, a few crystal stems and  a small vase of flowers from the garden.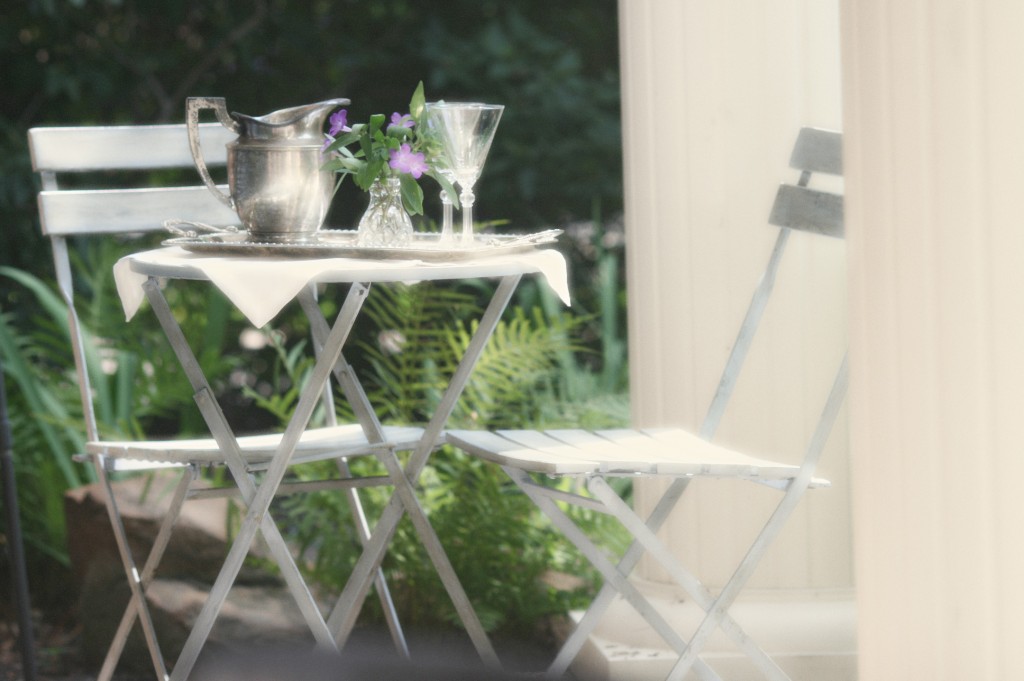 Why not use your tray to serve yourself breakfast?  I found this fun toast rack on eBay, so my guests can feel special.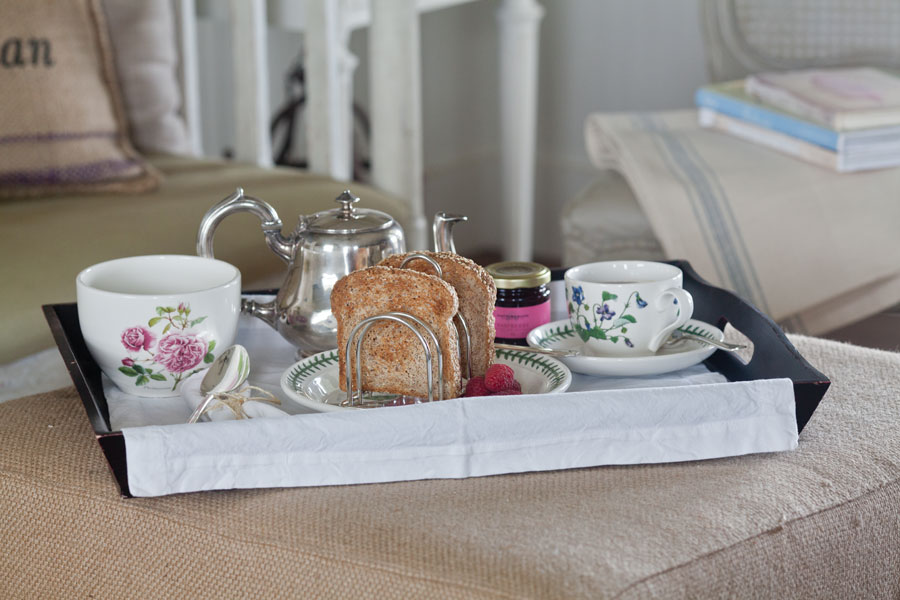 Trays are nice to use whether you are serving food, or just adding a cozy touch to a room.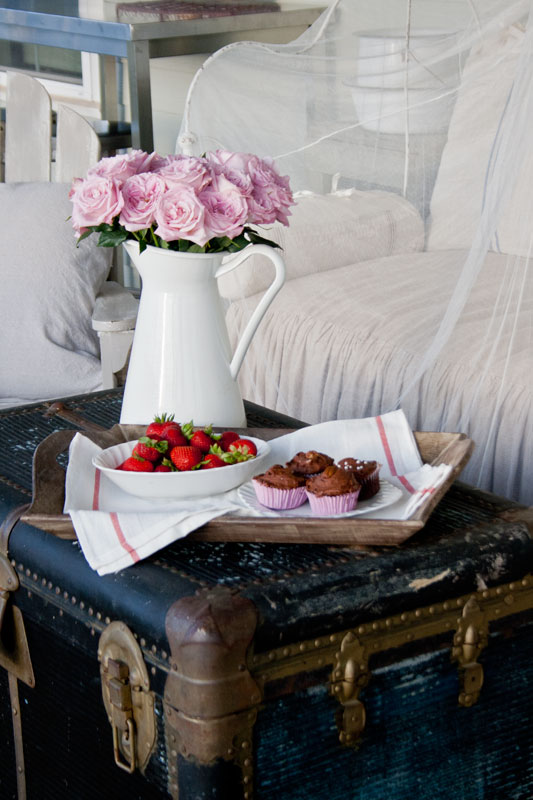 Add a vase of flowers to the tray for an extra special treat.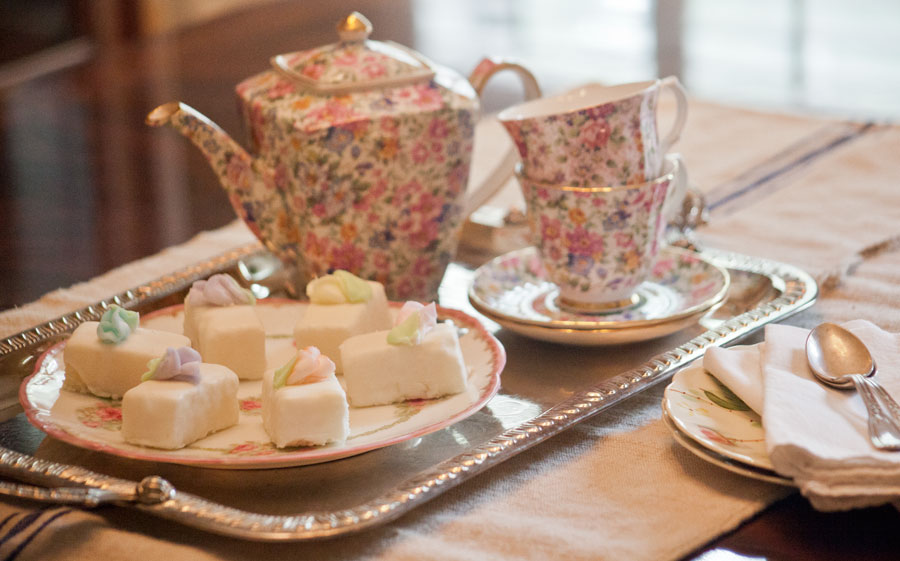 There are so many more ways to use trays.
This was the second DIY Tips and Tricks event. Please check out the many other ways to use trays by visiting the blogs below. I've seen the photos, these ladies are amazing.