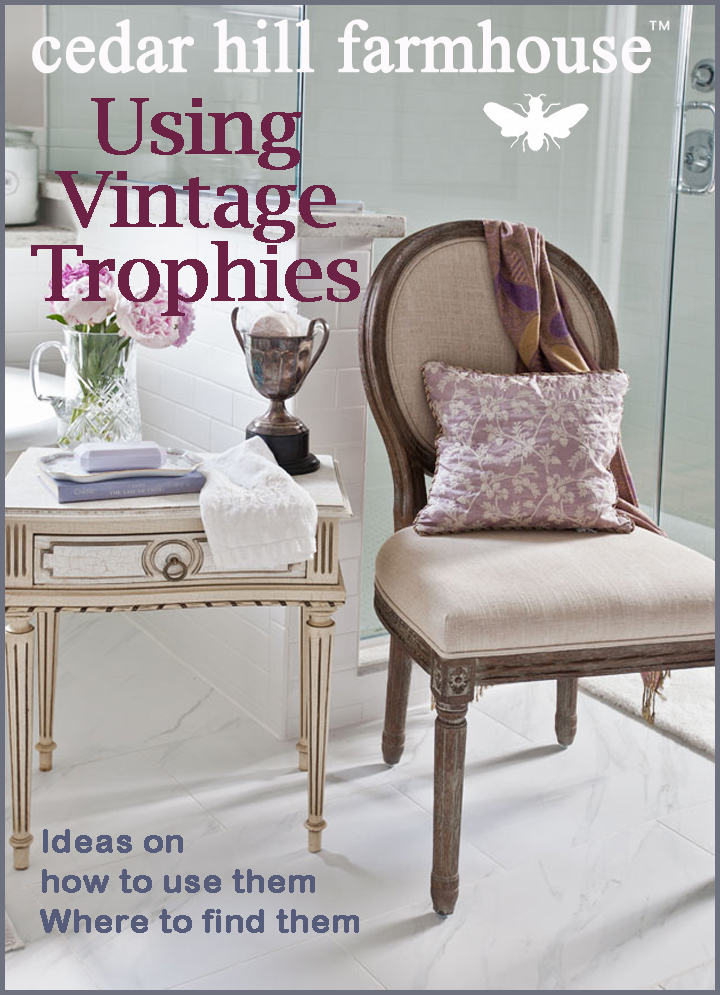 Vintage trophies are a great way to add some personality to a room.  I really get excited when I find any of these vintage gems.  They come in lots of shapes and sizes.    When I first got them, I did what most collectors do, I grouped them together so they didn't get lost in the rest of the room. Often if you have a collection, it is best displayed all grouped together.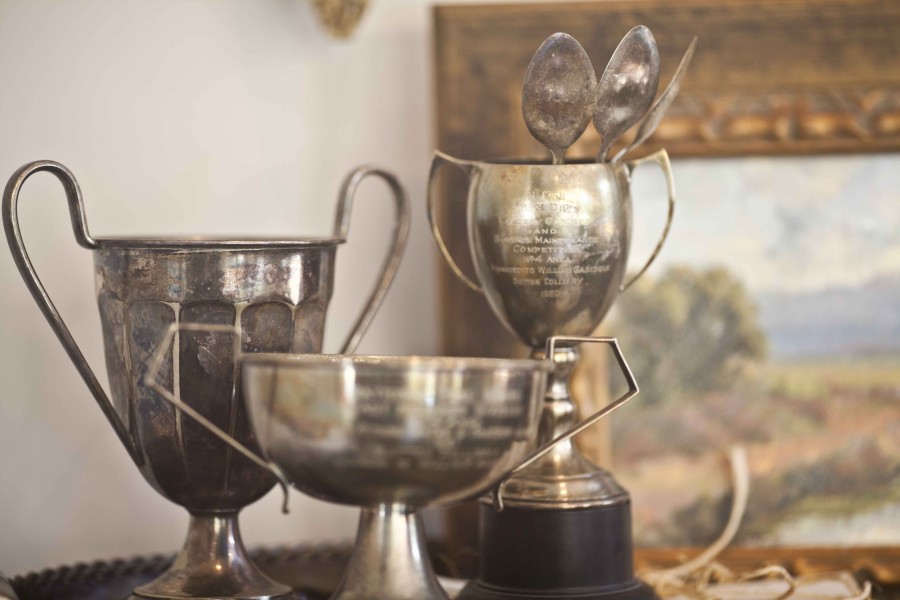 I soon realized that the trophies make for great containers to hold ordinary things, and that they would look great in my bookcase, and so I dispersed the collection.  (I only have 5 any way.)
In my bedroom, I use one of the trophies to hold lipstick and make up brushes. It's a bit messy, I know. Okay I'm laughing at how bad it looks, but that's the only photo I have, so there you have it!!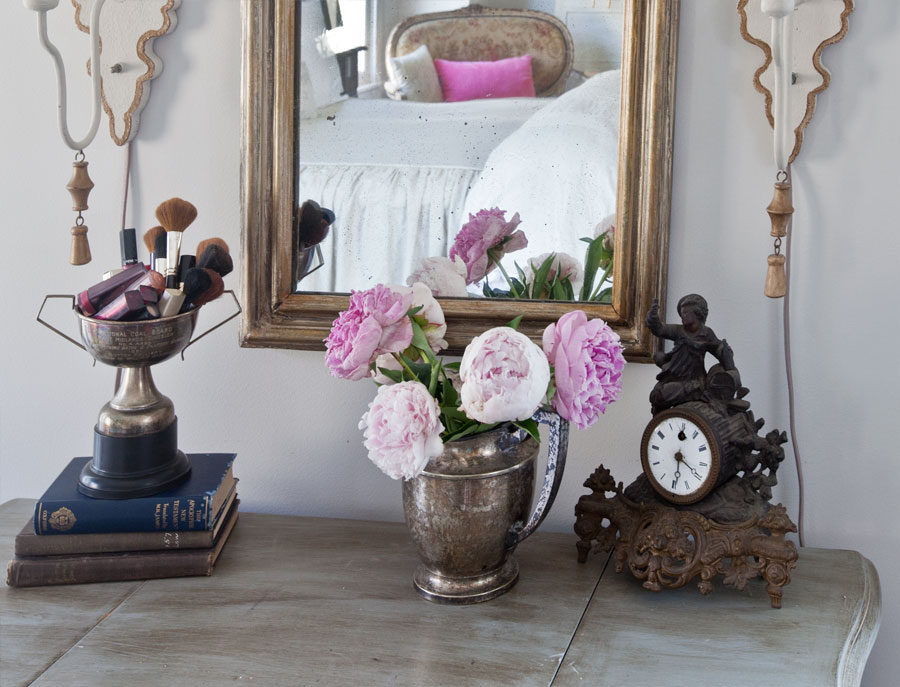 Some others made their way into the bookcase in the study.  This one is especially elegant.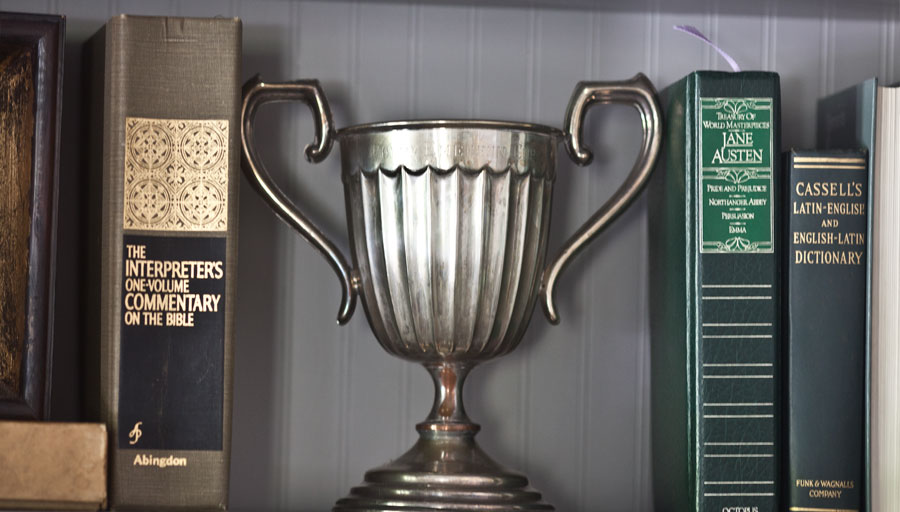 But this next one is my favorite, because of what it says on the trophy.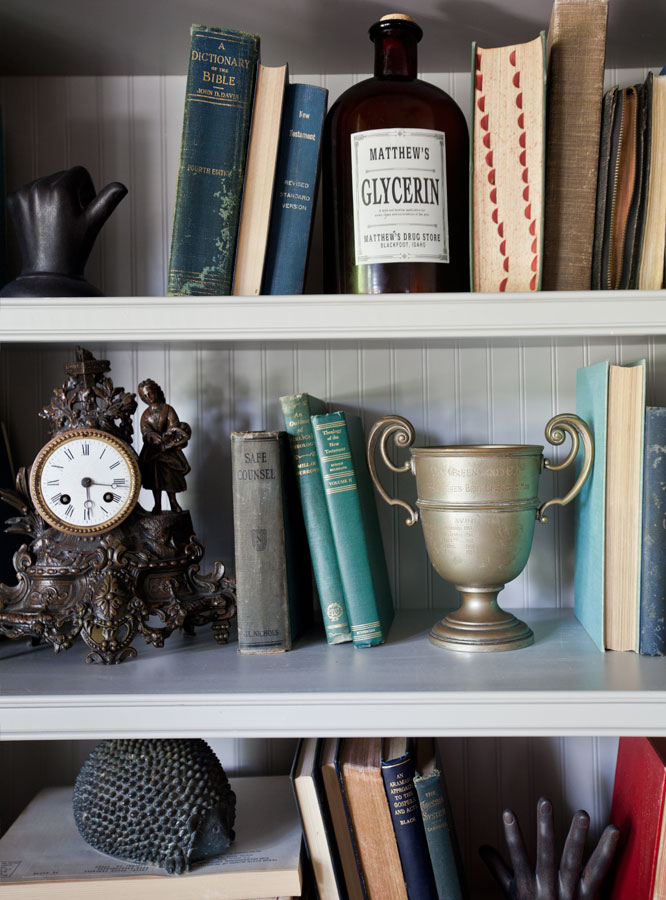 I mean really?  Best developed man?  Although I find the wording odd, I have to admit I would have liked to meet Jack Baily who won it 3 years in a row. Apparently he was so 'well-developed' that it was uncontested in 1937.  No folks, I'm not making this up.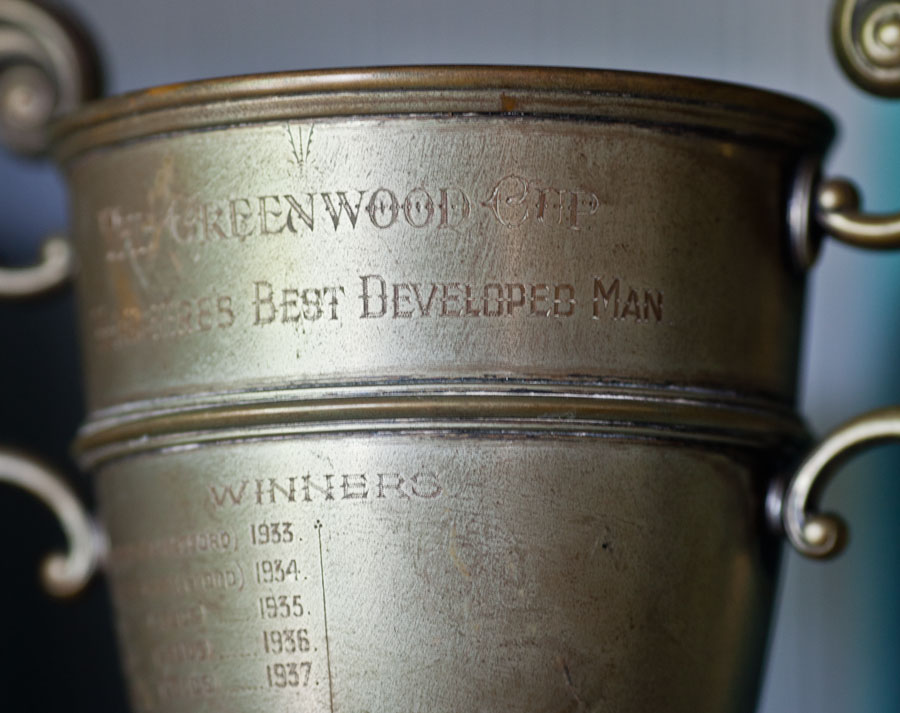 Oh Jack Baily, I wish I could have met you!!
Maybe I'll google him.
Just did…
NADA.
I even have one in the bathroom to hold soaps and and other bath goodies.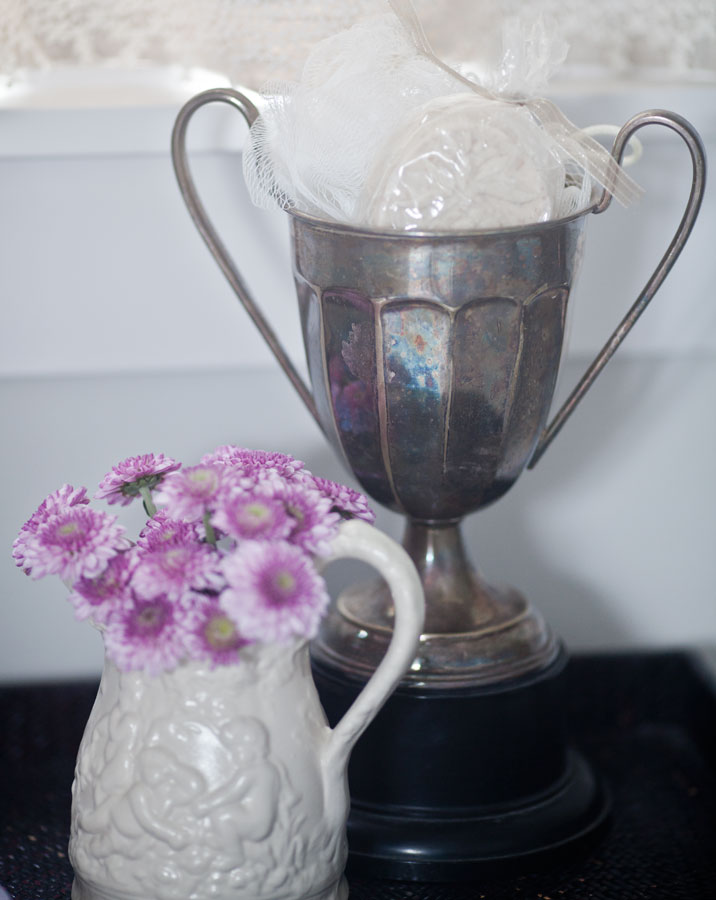 Yes Mom, I know it's tarnished. Well I actually call it 'patina' hee hee.
There are so many ways you can use trophies that I haven't even thought of yet.  So where do you find them?
I've found them at antique shops and at the auction.  EBay is also a great source. I will admit, they aren't the easiest to find, and they are often expensive. So if you find one for a reasonable price, GRAB IT!!