Although most windows in my new home are covered with bamboo shades, for the bathrooms I went in a different direction.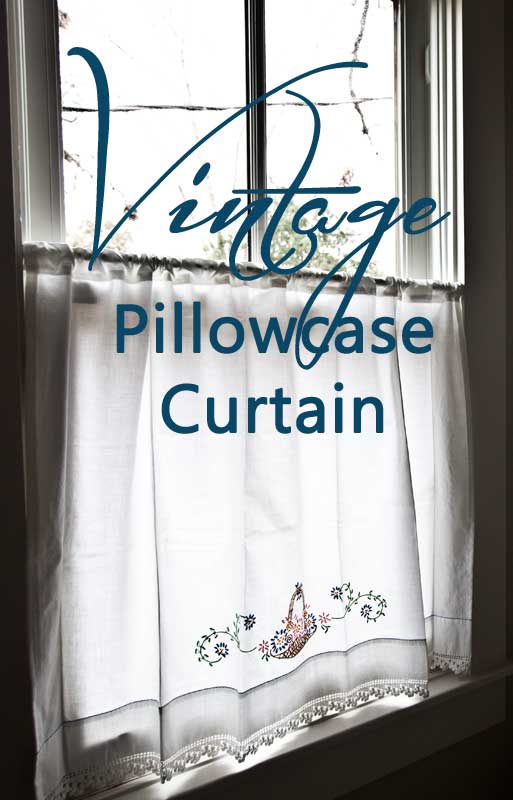 Here I want privacy while allowing as much light in as possible, and allowing someone in the room to see out.  A café curtain seemed like the perfect solution to me.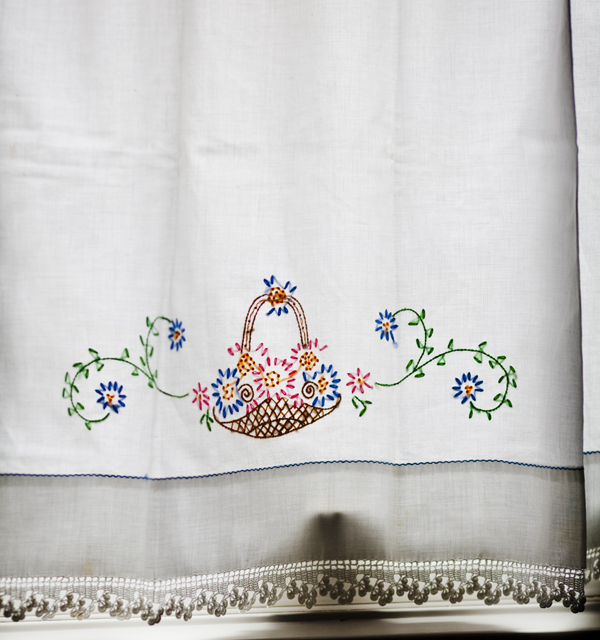 I really like being able to see out.  While I was waiting until I had time to make a curtain, I put a pillowcase in the window to serve as a temporary curtain. Then I thought, hello! Wouldn't a pillowcase make for a great cafe curtain?  I inherited so many darling vintage pillowcases, so I had several to choose from.   The pillowcase looked like it had barely been used. Someone, maybe a family member embroidered this sweet basket of flowers onto the pillowcase. It also has a charming lace edge.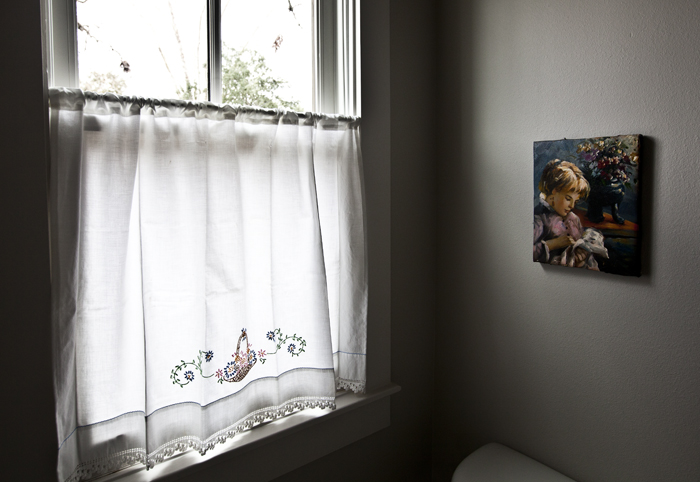 All that was left to do was to cut the top top off, since it was going to be too long for my window. Then I went on the back of the pillow and made a cut so the fabric was a rectangle and no longer a tube. After hemming the edges, I made a rod pocket at the top, and I was done. The curtain rod is a tension rod I found at Walmart.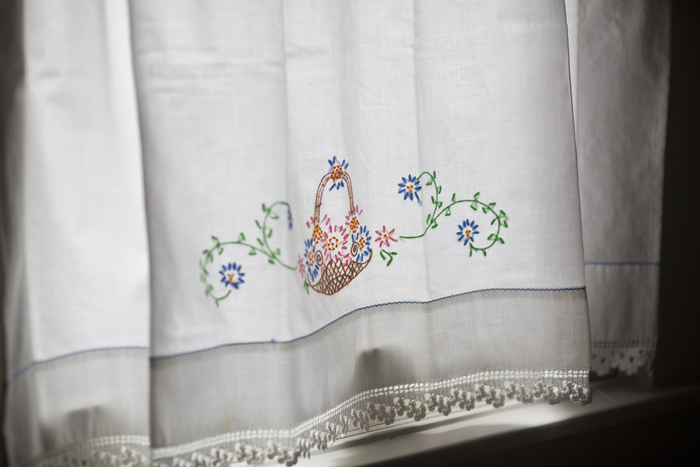 Using vintage materials adds a unique element to your home while preserving a bit of history. There are some really pretty old pillowcases out there.  Give your grandma a visit and ask if you can rummage around in her linen closet. You'll have a fun visit and you just might leave with a treasure. (Maybe don't tell her you are going to take the scissors to it.)