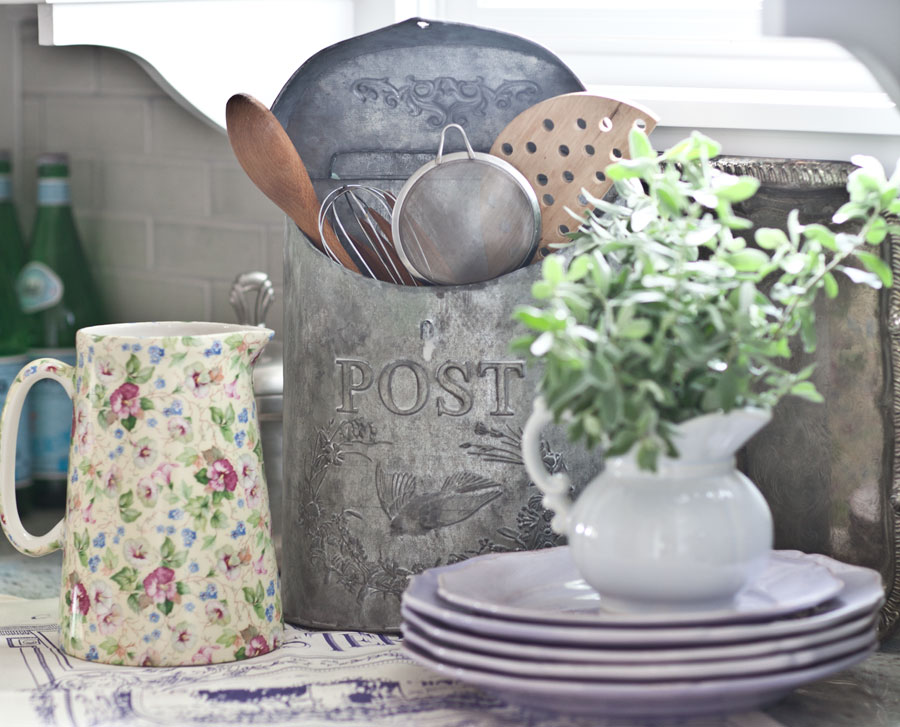 I adore vintage pieces in my home, but let's face it, they aren't always easy to find. So I love to find vintage-inspired pieces whenever I can. Let's see some different ways you could use this box. The first photo shows it in my butler's pantry holding some kitchen utensils.  I really like using it with the spoons and whisks and things.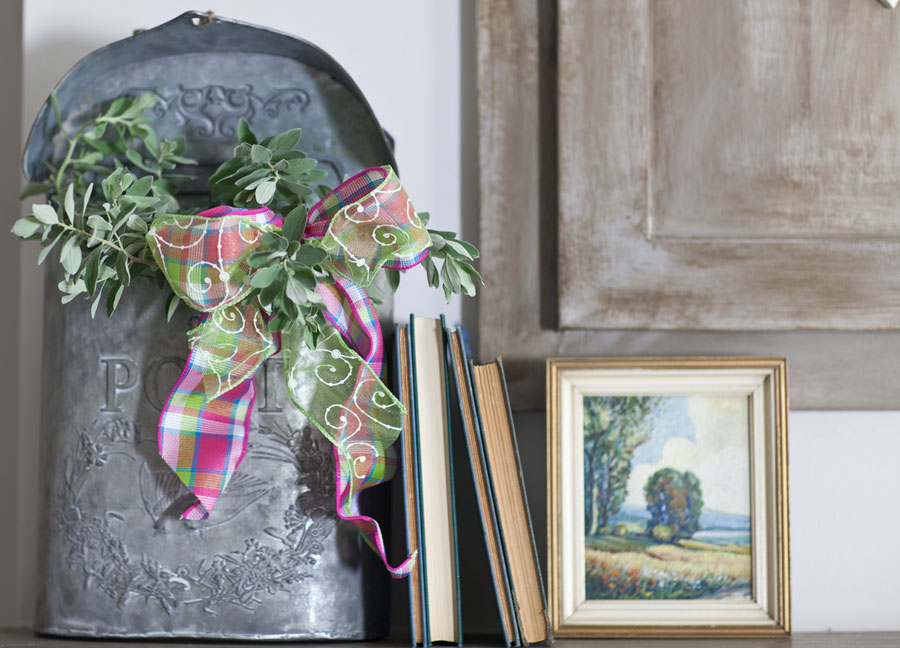 I also tried using it on my mantle with some ribbon and cuttings from my yard. I put a plastic cup inside so that I could put the branches in water. Next I tried it in the kitchen again with the utensils by the stove this time.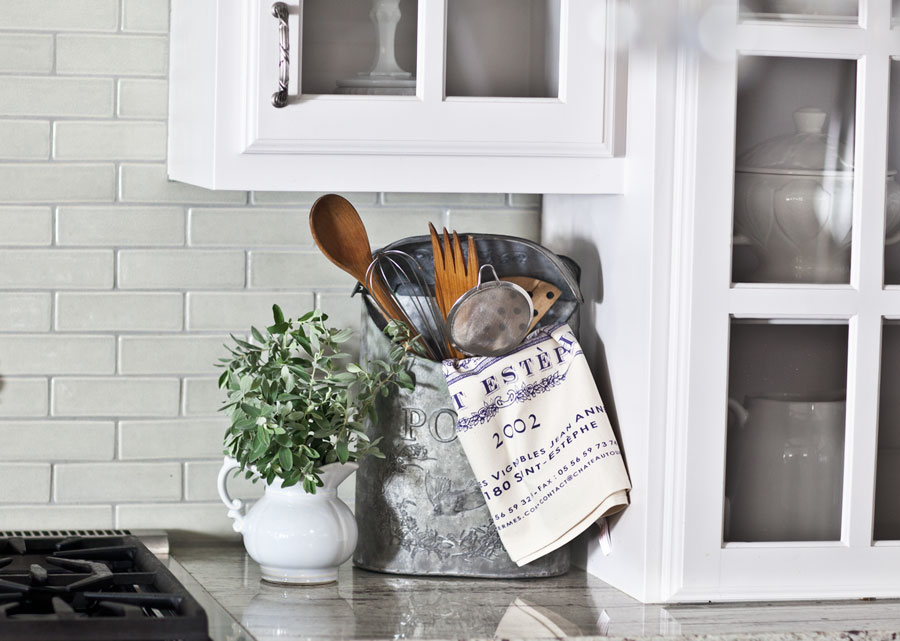 Then I thought I would try it on my hallway shelf with a scarf to add some color.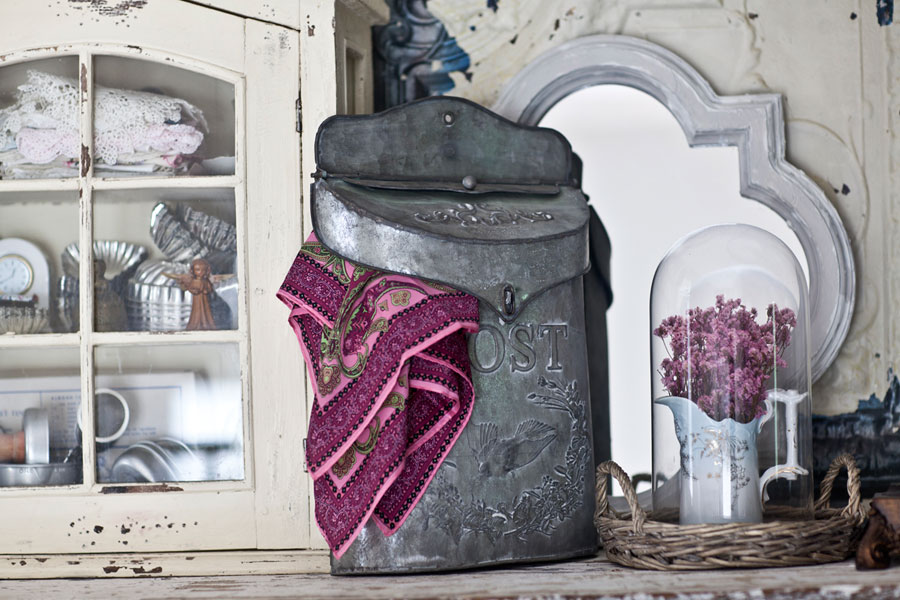 Well, I honestly couldn't decide where I liked it best. I also thought it would look great holding towels in the bathroom. Or if you really wanted to be traditional, I suppose you could use it to hold mail.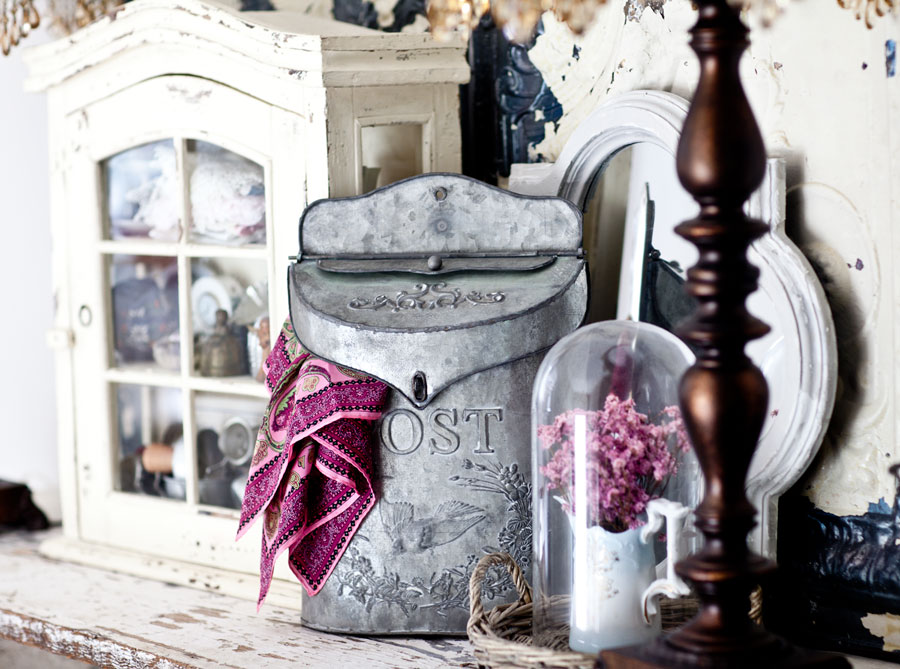 Affiliate links
We are a participant in the Amazon Services LLC Associates Program, an affiliate advertising program designed to provide a means for us to earn fees by linking to Amazon.com and affiliated sites.
You can find a similar one HERE.