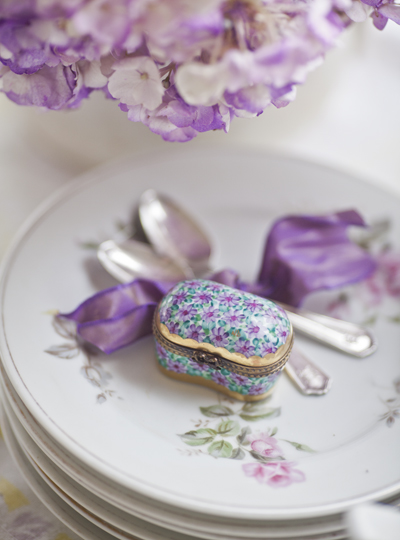 As a child my favorite color was purple.  I don't think about purple much any more, but my daughter who knows the favorite color of my youth always points out anything that's purple and says, "Look Mom! It's purple, your favorite color!!"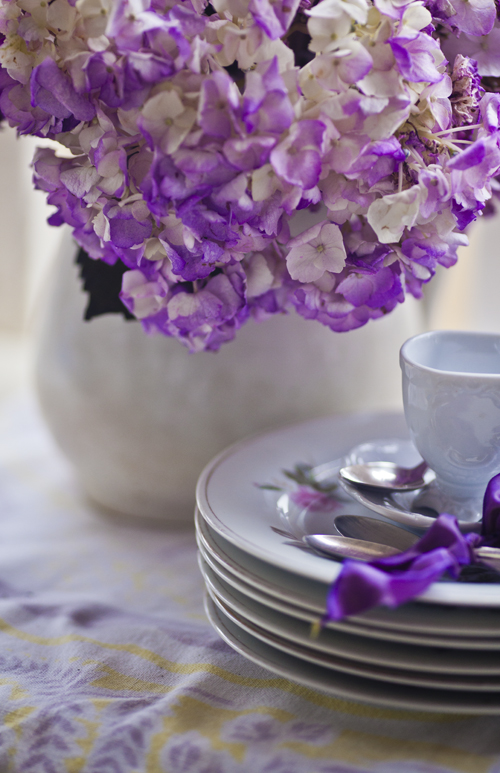 I often say, "Huh?  Oh yeah, how cool!" or something equally lame like that.  I don't notice 'purple' things any more. That's kind of sad, in a way. Remember those days, when you knew what your favorite color, animal, and flower were? When asked who your best friend was, you didn't have to think about it. Remember when everything was black and white and the world was simpler?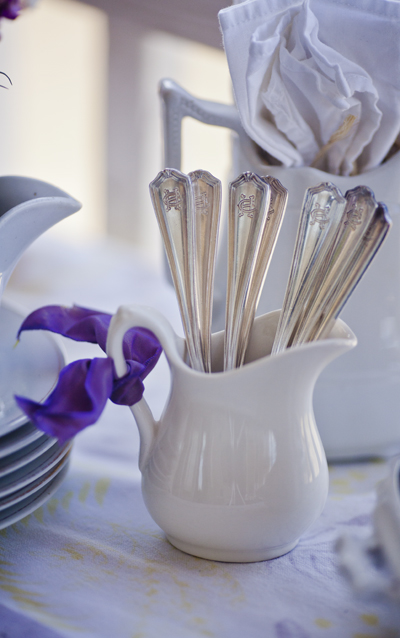 I think that is why we like vintage things. They remind us of simper, easier days, when screen doors slammed, kids played outdoors, and life moved at a slower pace.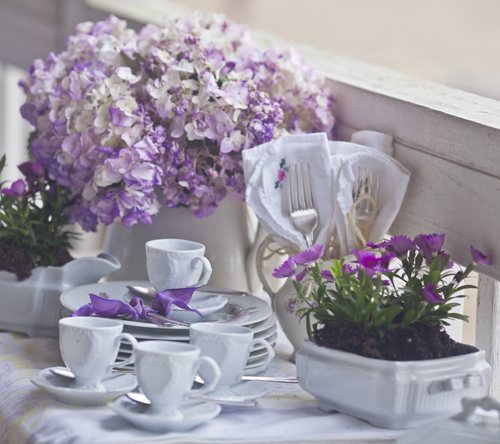 Today I've combined my love of vintage dishes and silver with vintage linens and yes, my favorite color… PURPLE. The tablecloth is a vintage purple and yellow one that I inherited.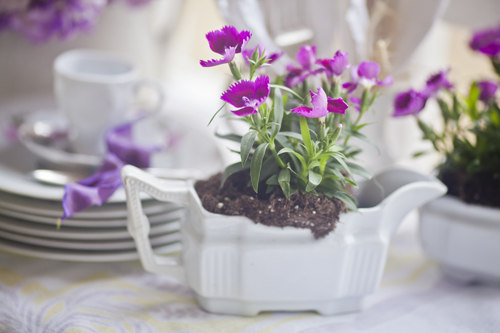 I've planted some purple Dianthus in vintage dishes, but if you do, keep in mind, it's best to put pebbles or something in the bottom of the dish so the plant roots aren't sitting in water.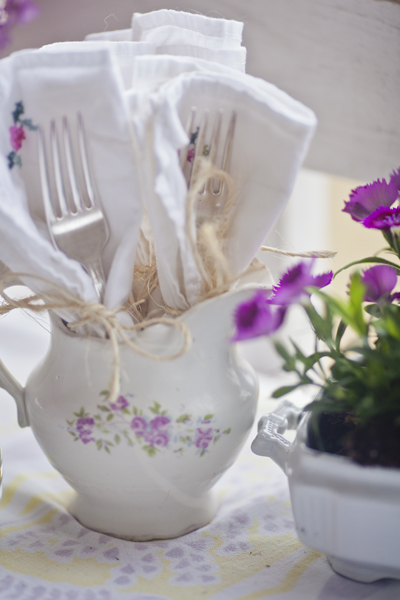 This old cream pitcher is one that has been in the family for almost 100 years (if I had to guess.)  It's filled with vintage silver and cotton napkins.  See the CH on the silver? No I didn't have it custom-made. It was originally made for the Harmonie Club, and I bought it second hand, well… for obvious reasons.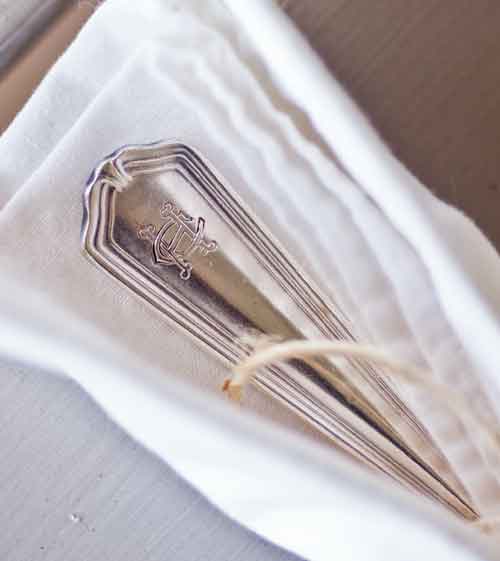 So my tip for a table setting is…
Try using vintage dishes,
Pick a particular color theme
Try arranging or planting flowers in unusual or vintage container.
Have any tips for setting a fun table? Leave your tips in the comments for other readers to enjoy.