I really was minding my own business, just headed over to a client's home to help her decide where to put some furniture, and so forth and so on. I was a hour from home, but near a favorite shop, so I thought I might as well stop in. Besides, I just happened to know they were having one of their famous tent sales.
Can you believe I found a few bargains?  I wasn't surprised either.  This French bench was more than half off, and so it came home with me. It had a little defect, that I have already fixed.  (Well, it looks okay, not perfect.) So here is my bedroom the way it looked when I left that morning. (The bed might not have been made, see BLOGGERS DONT MAKE THEIR BEDS.)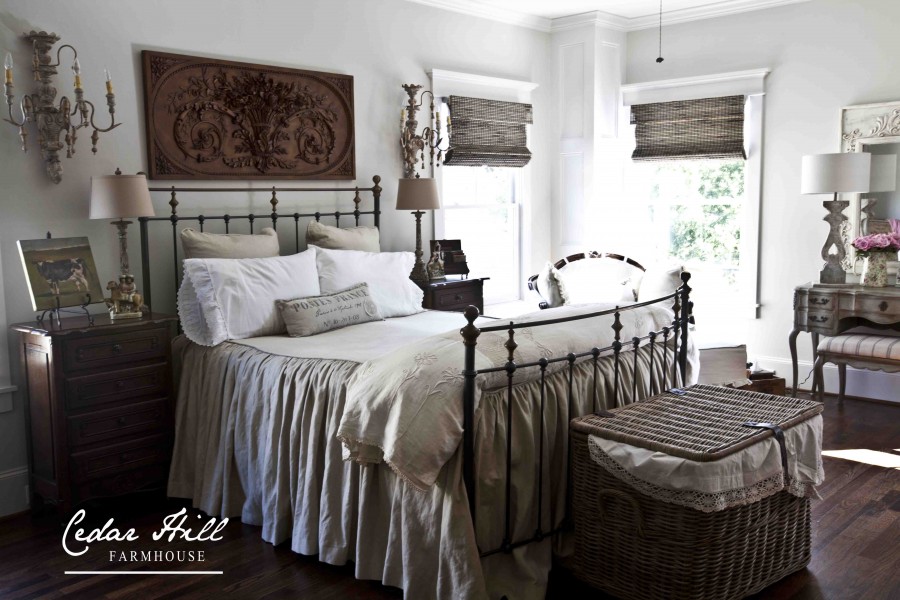 And here is what it looked like when I returned, with the new French bench.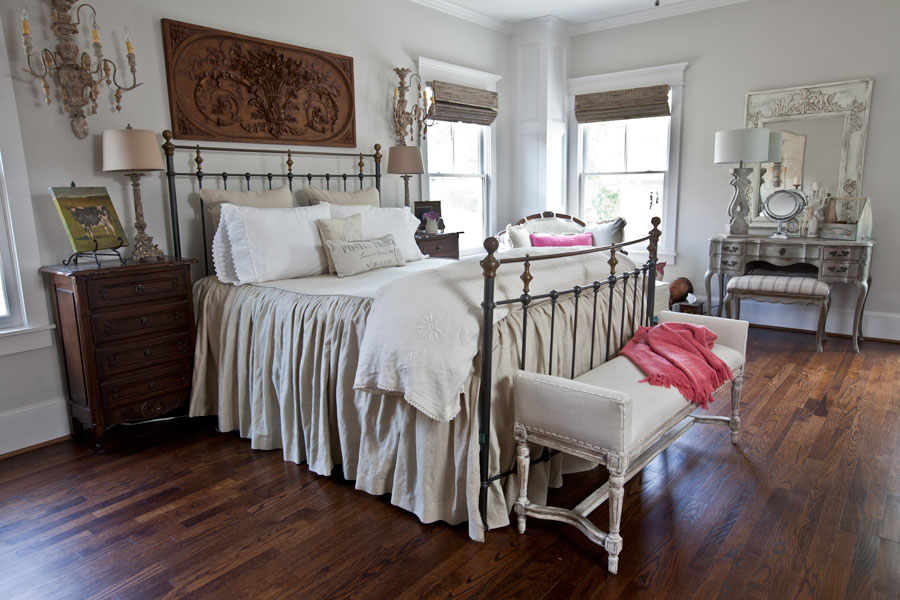 I might have scratched the wall on the way up the stairs but hey, a little collateral damage is to be expected.  I usually have to do this stuff myself, since my family isn't interested in carrying furniture up and down the stairs like I am. Oh wait, I banded the wall hauling my desk (DESK IN THE CLOSET)  up the stairs, not this bench. (It's all coming back to me now.)
I'm pretty excited about it, especially getting such a great deal on it.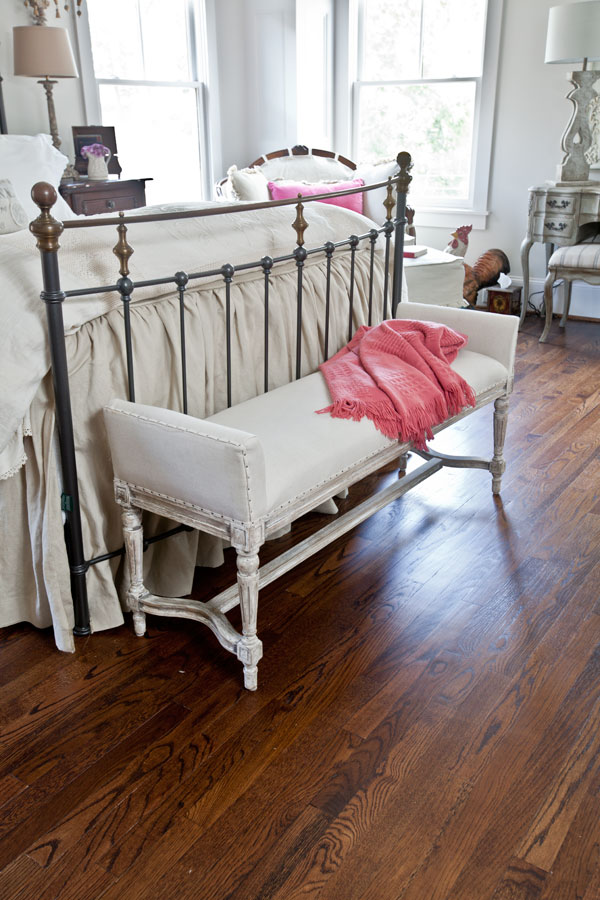 I mean it's already good to go, no paint or fabric changes required.  It's a nice place to sit while someone is putting on shoes, or changing clothes.  It even works great to hold the bedding and extra pillows during the night.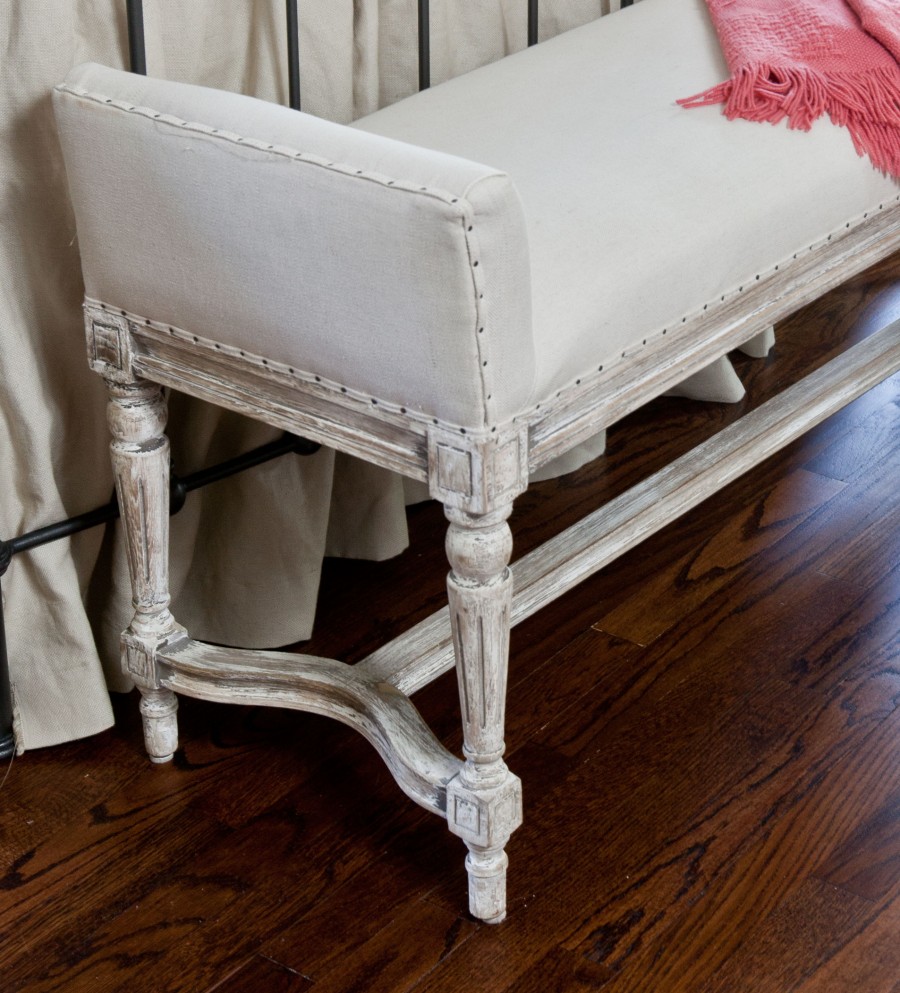 For a bargain shopper who is used to buying things that need work, this was a great find.  After I took these photos the long bar on the bottom came out of one end. I can see it's loose in the photo below. No worries though, I popped it back in with the mallet.  Seriously, what would I do without that thing?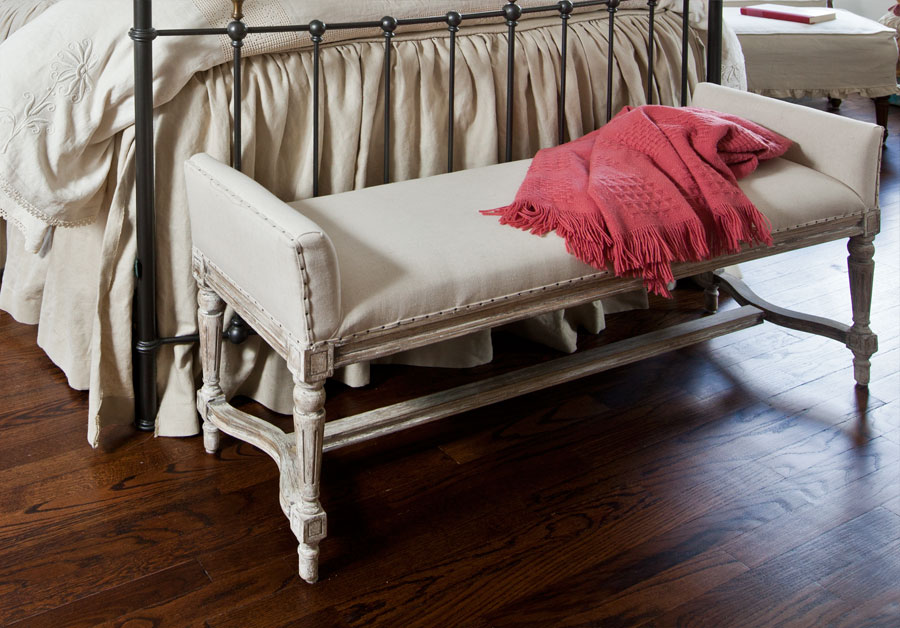 In case you are wondering the bench is made by Aidan Gray. I have several pieces by them, and I love all of them! (Not a sponsored post.)