I love color, I really do. But if you use a lot of it, it can be expensive when you change to a new color. That is why I am moving more toward a white look with color accents.
For example, I started with this green bedroom, then I decided to go in a blue direction.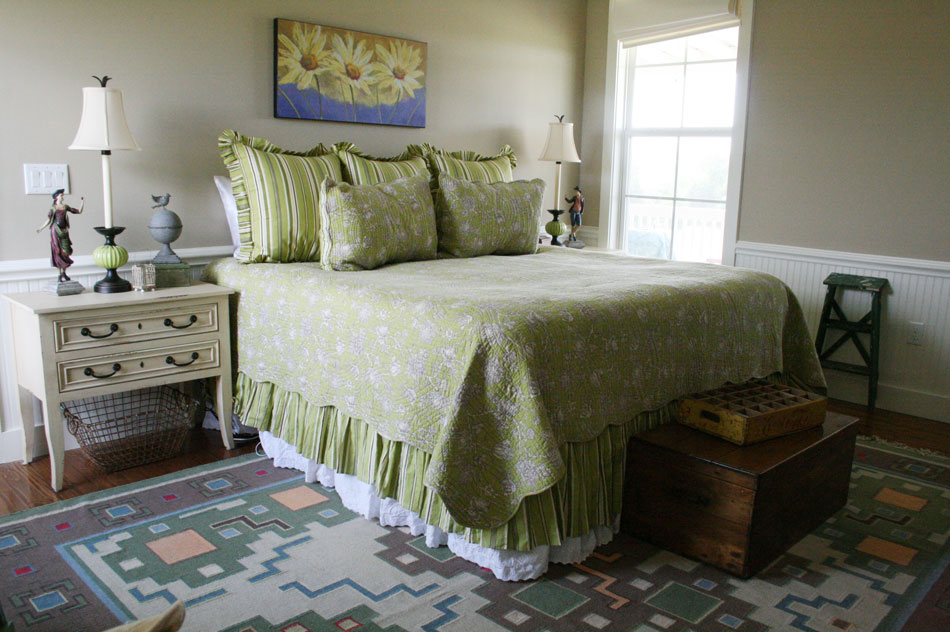 That meant the rug, the dust ruffle, the quilt, the artwork, the lamps, and the pillow shams were changed.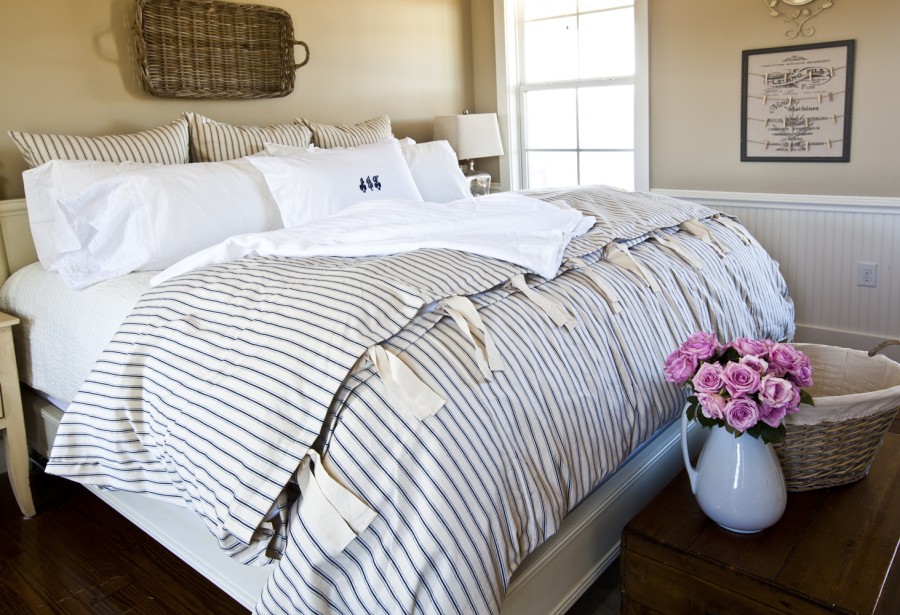 Onto another bedroom.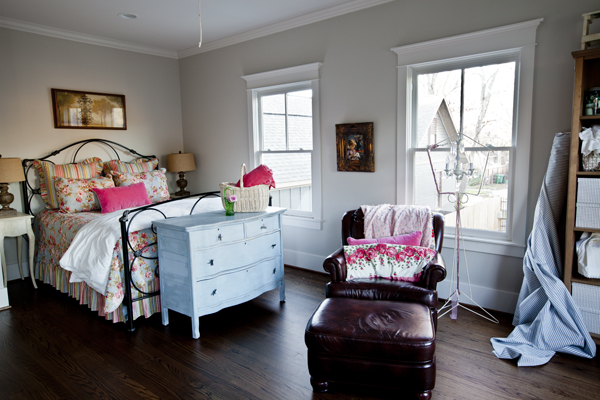 Here I changed to a neutral palette, and that meant I removed the artwork, the dust ruffle, the quilt, the chest, the chair, the lamps, and the pillow shams.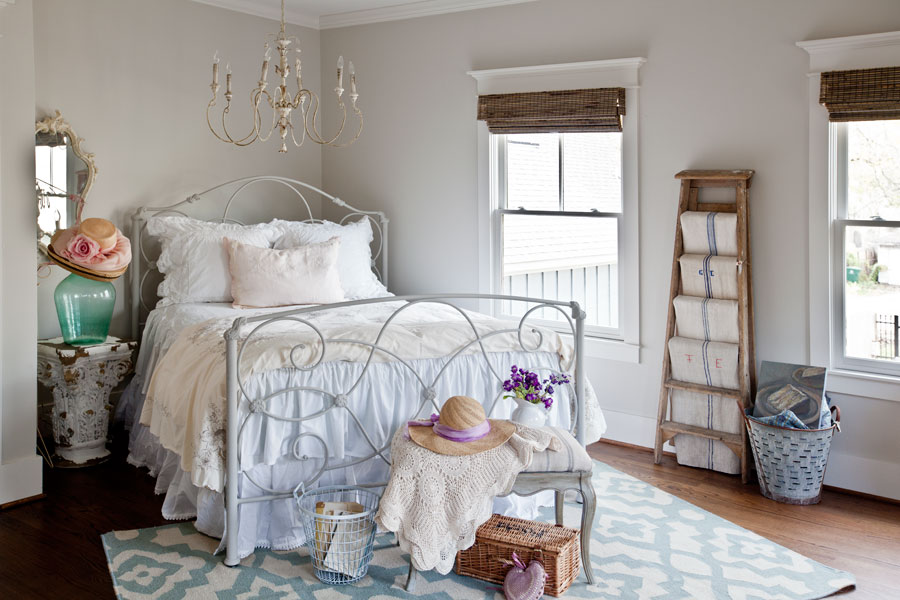 Want another example? How about my bedroom?
Ready for the before at the previous house? That's right! I had lots of color in here.  Sometimes I like to show this to prove I do love color.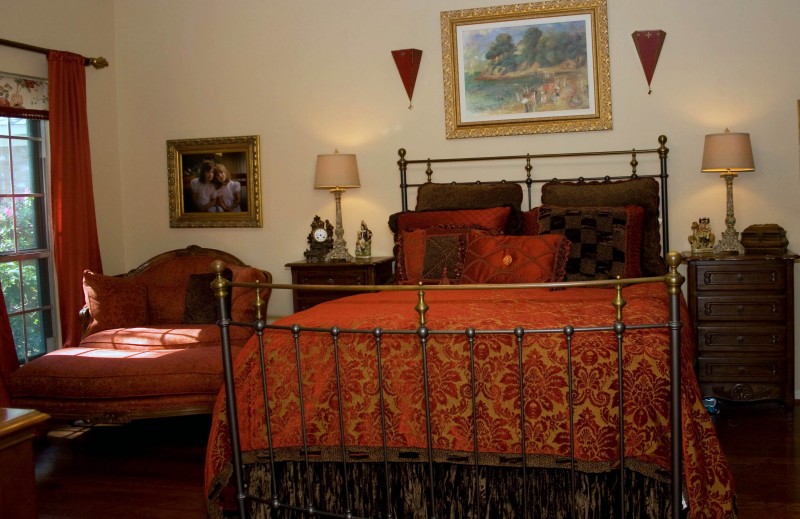 When I went neutral, I had to change everything on the bed and slipcover the settee. I almost didn't change the room to the neutral palette because changing felt like so much work. I had spent a lot on this bedding too. I had no idea how to make the slipcover for the settee, but I did it any way.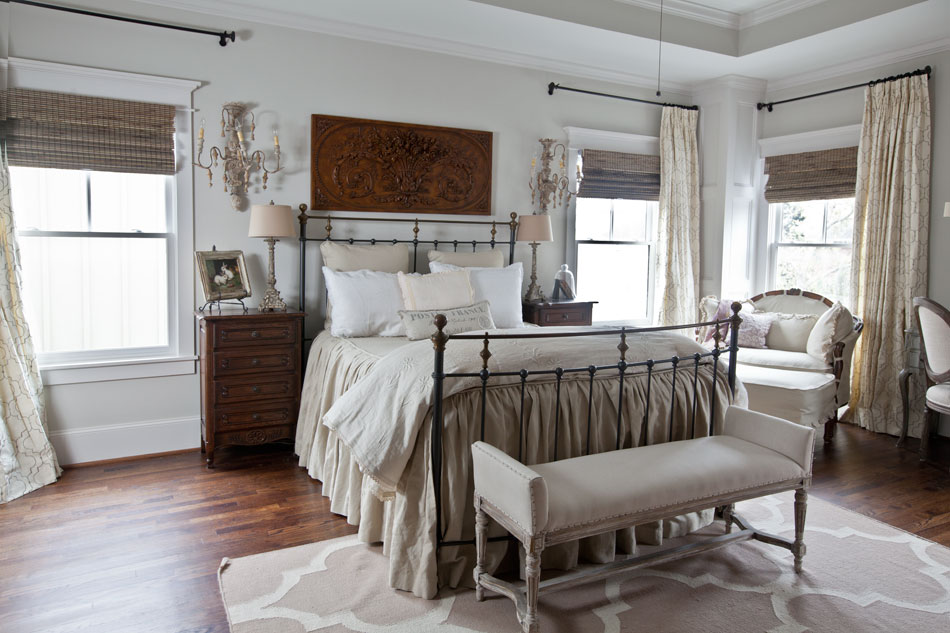 I'm not saying you have to have a neutral bedroom! I am saying if you use a lot of color and you change colors, it can be expensive changing colors. And that's your decision to make.
Here is the bedroom where I went neutral from the beginning and then was able to change colors easily. The bedroom below is my daughter's room. Below it is very neutral with a bit of blue and lots of color in the artwork.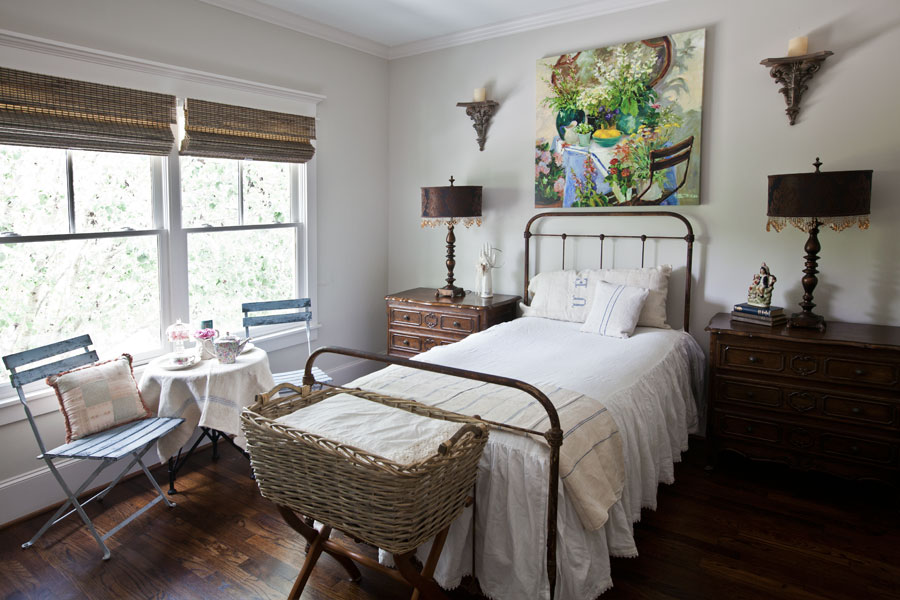 I wanted to try something less overpowering above the bed, so I went with a small antique French mirror. I added lavender with a quilt, pillow sham and then a throw over the table.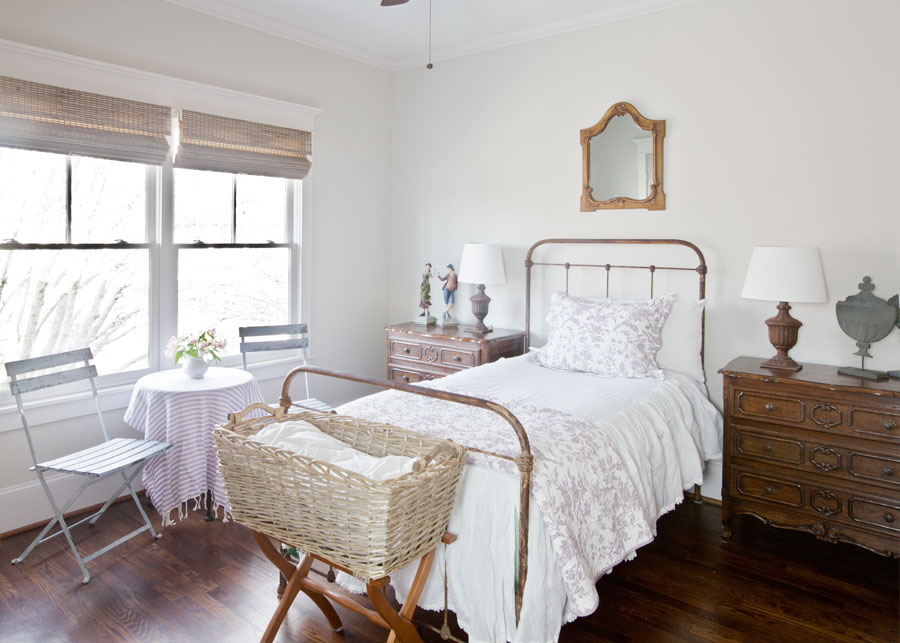 Below I changed things up by simply replacing the pillow sham and the quilt on the bed. It feels a bit more stark without the artwork, almost monastic, but I kinda like that.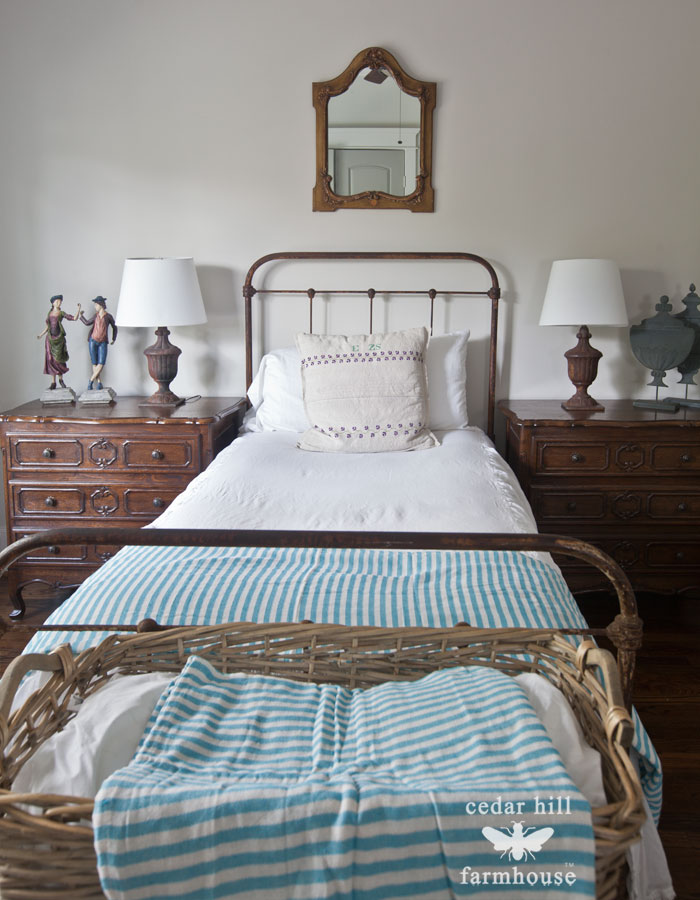 Here's another look using a Dash and Albert gray and blue throw with a Shabby Chic pink pillow sham and the aqua throw over the chair.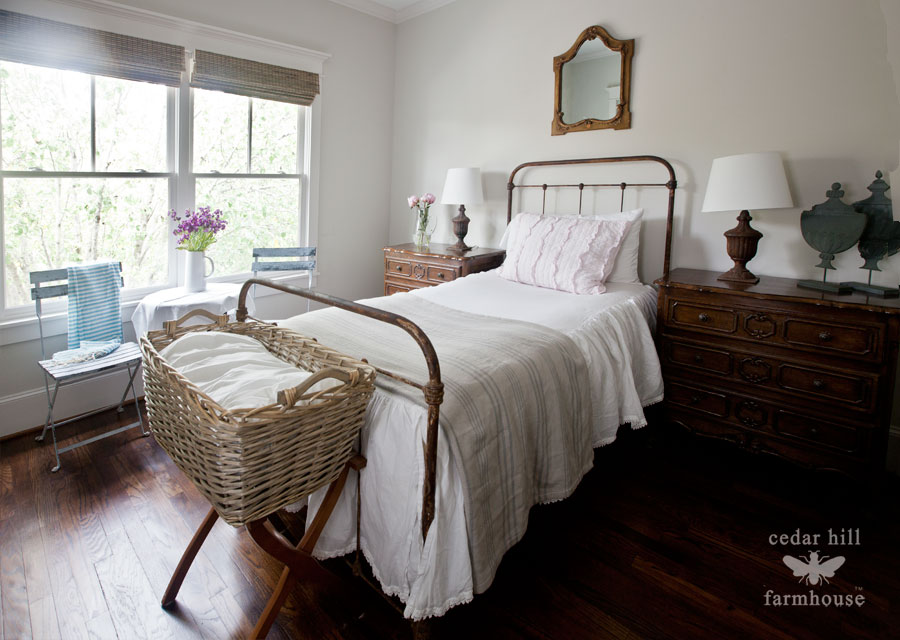 Because I used a white pillow and coverlet, most any color will go in here. The room is a neutral palette that will accommodate most colors. I can easily change the look, by grabbing a different quilt or throw from my linen closet.
This is a great option, if you love the change the look or color very often.