I've been looking to do a room refresh for awhile at the farm. Specifically, I've been looking for new chairs. I have a church pew there now and nobody wants to sit on it. What's the deal? Just kidding. I thought the piece was amazing, meaning really charming, but not so good for sitting. I plan to put it back on my porch when I put the new chairs in here. Doesn't it look comfy? Okay, maybe not so much.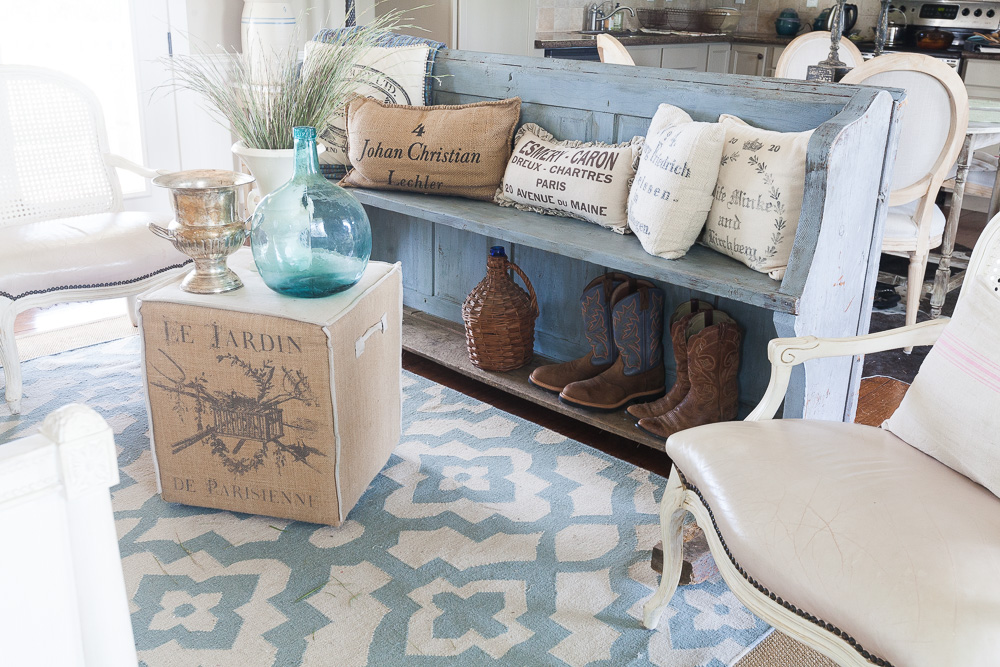 BTW, this post is sponsored by Birch Lane. All opinions are my own. I'm joining some fabulous bloggers this week as we share our Birch Lane room refresh with you. I hope you saw the amazing room at Thistlewood Farms yesterday.
So I found some chairs I LOVE at Birch Lane. These are the Ellery Tufted Club Chairs. They are for the farm as I mentioned earlier, but I wanted to show them to you at our city house today.  Why? Because I wanted to show you how they look in different settings. Today I'll show you the chairs here, then later, I'll show them to you at the farm. I want you to see how they look with a more formal backdrop, and later with a more casual one. I love that they are so versatile.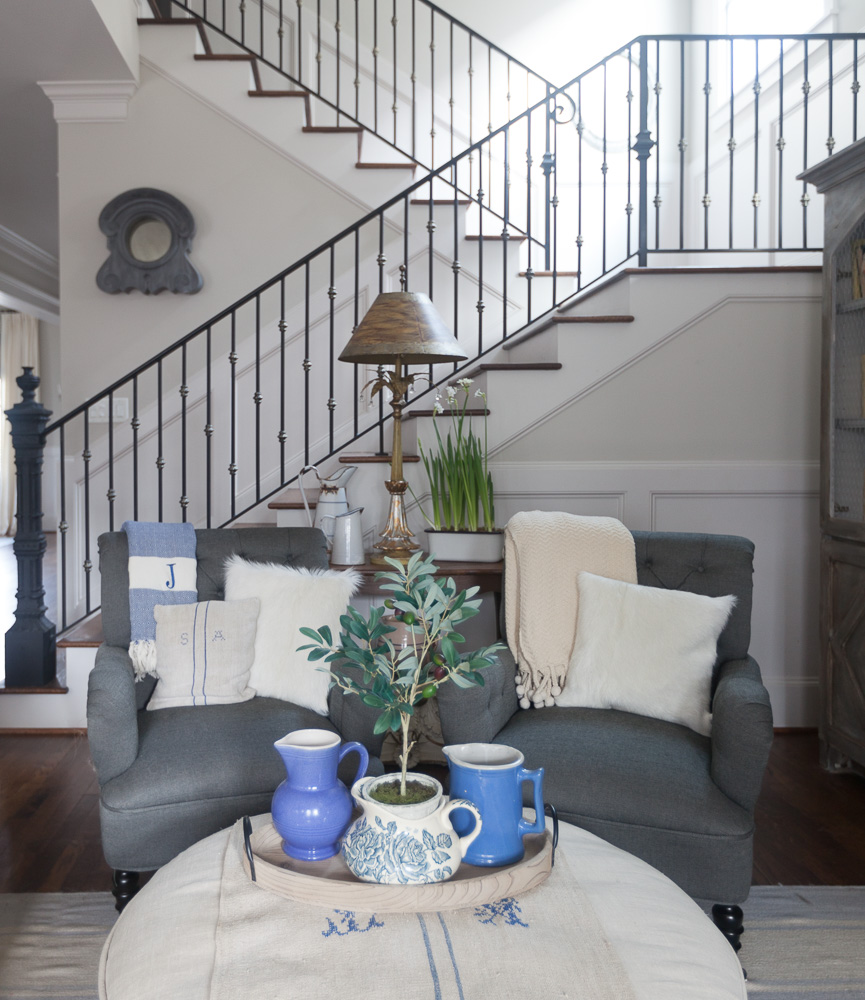 Yes I love my white furniture, but these chairs are for the farm, and I wanted something a bit lower maintenance. The dark gray will do nicely. I love the tufting and those legs with the casters. They get me every time. The gray will also go with many colors so I can change out the pillows and throws when I want a new look. Below I am showing the chair with a lovely embroidered blue pillow.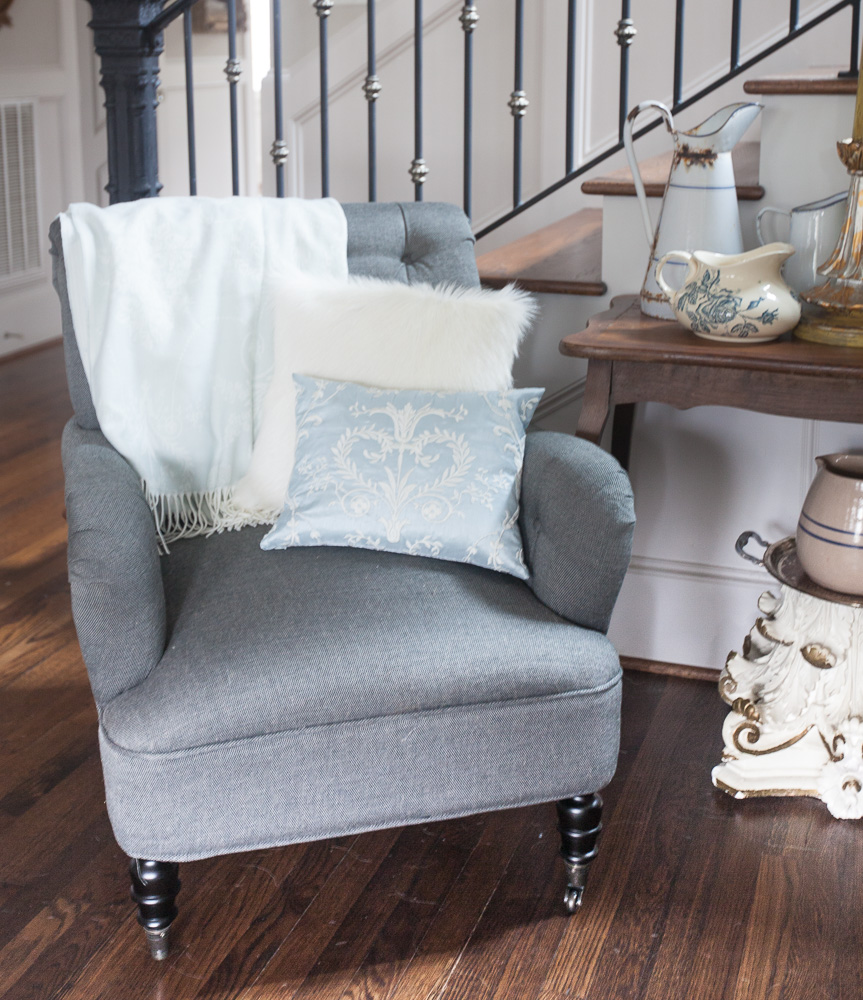 I love the paperwhites in here. They give the room a fresh look. I showed you how to force the blooms yesterday, click here.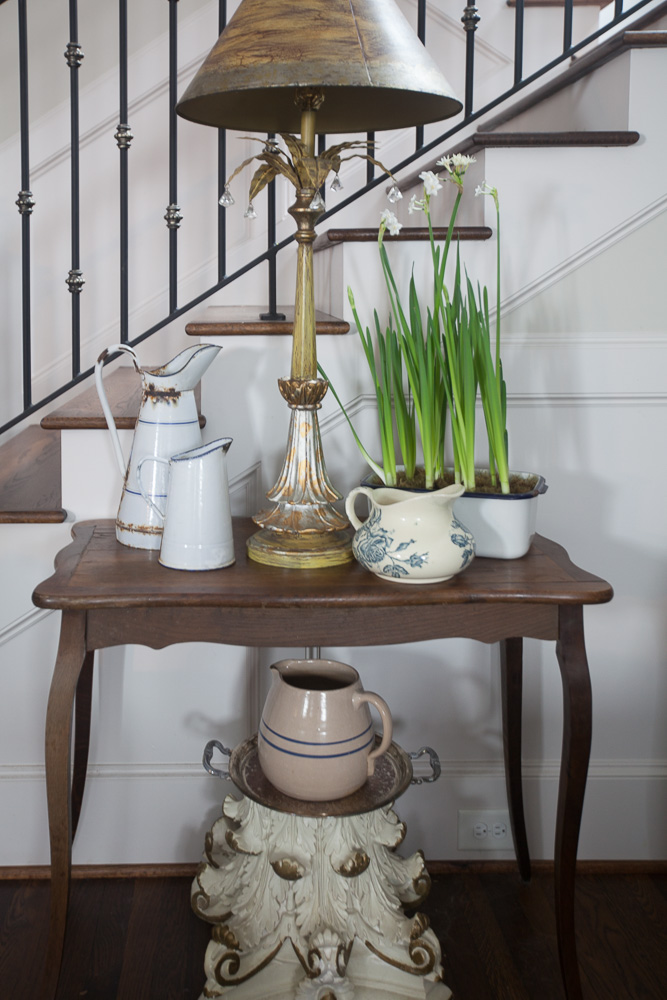 The blooms are very fragrant too.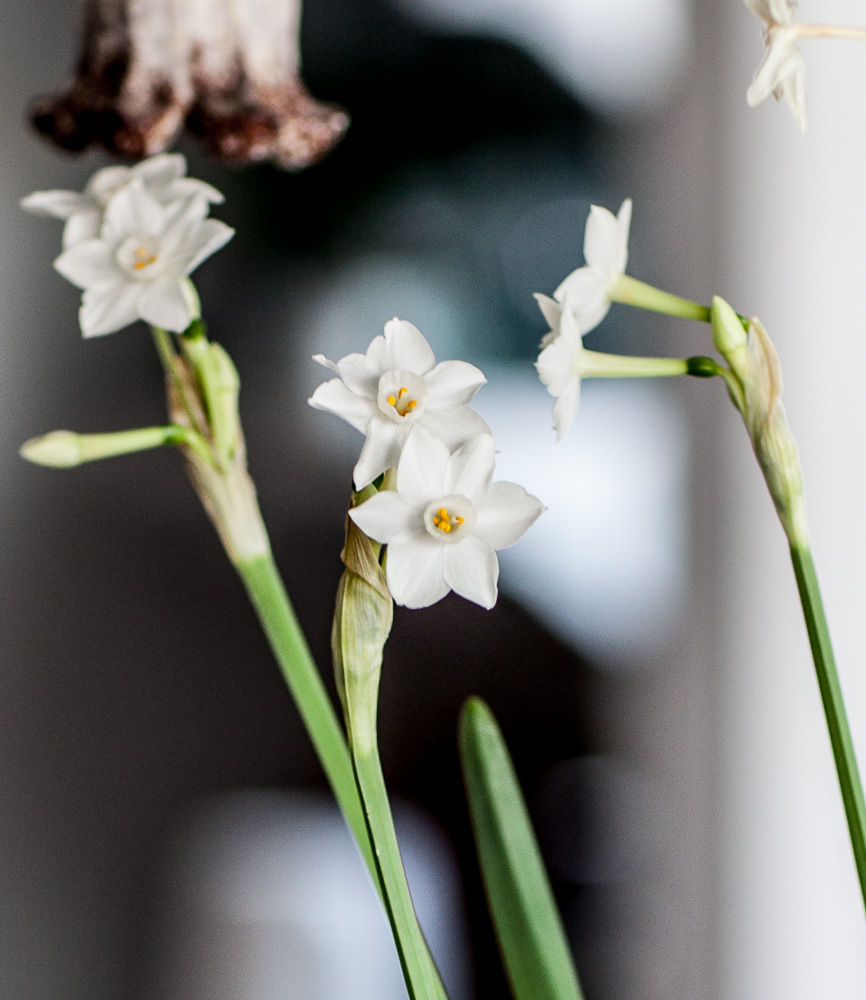 Below I've gone fairly neutral with the throws and pillows. One of the pillows is a grainsack pillow. I think the chairs work equally well whether I dress them up or down.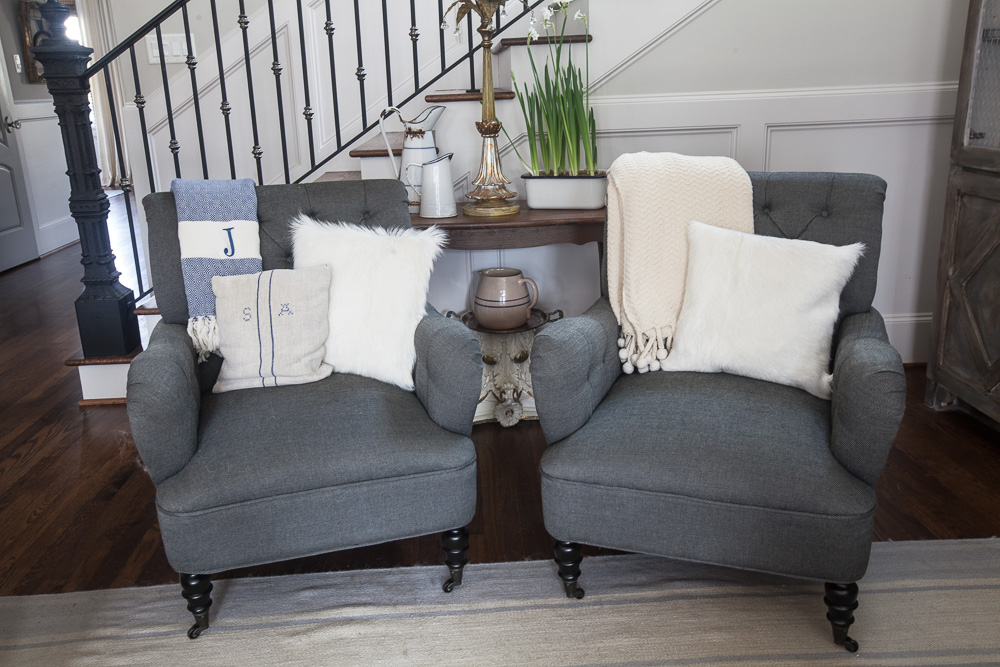 In the interest of full disclosure there was some assembly required. I had to screw on the legs, no tools needed, and I was done in just a minute or two. I'm showing you several different pillows so you can see different looks.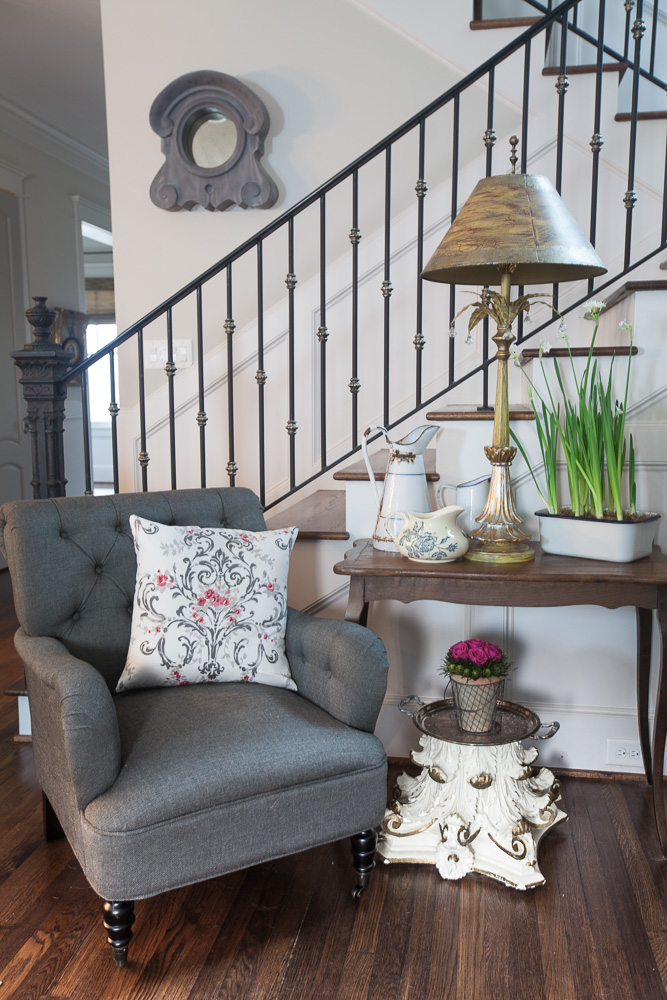 These chairs are pretty awesome and you are going to be pleased when you see the price. I really haven't seen anything like this for the price. I know you want affordable options, and this chair is definitely what I would call a good buy.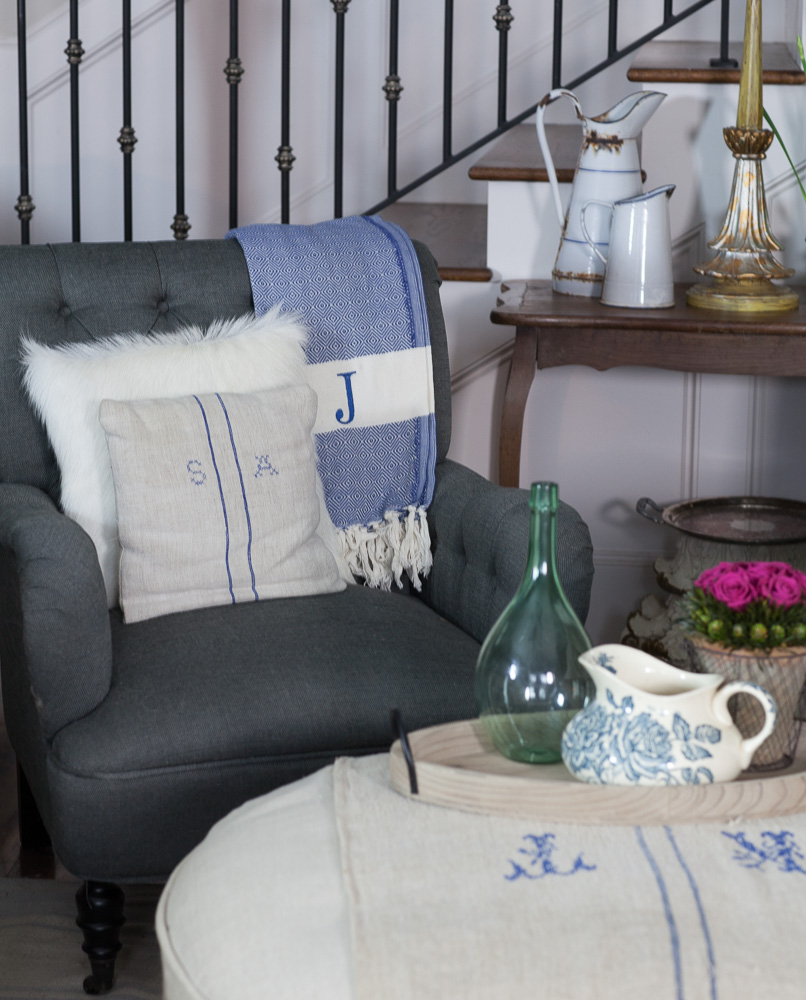 It was a little difficult photographing the chairs, because someone kept photobombing the area. We had some bad storms the night before, and she wanted to be in here with me. I kept sending her to her bed to get her out of the room, but the she kept sneaking back in. Oh well, every room looks better with a dog in it.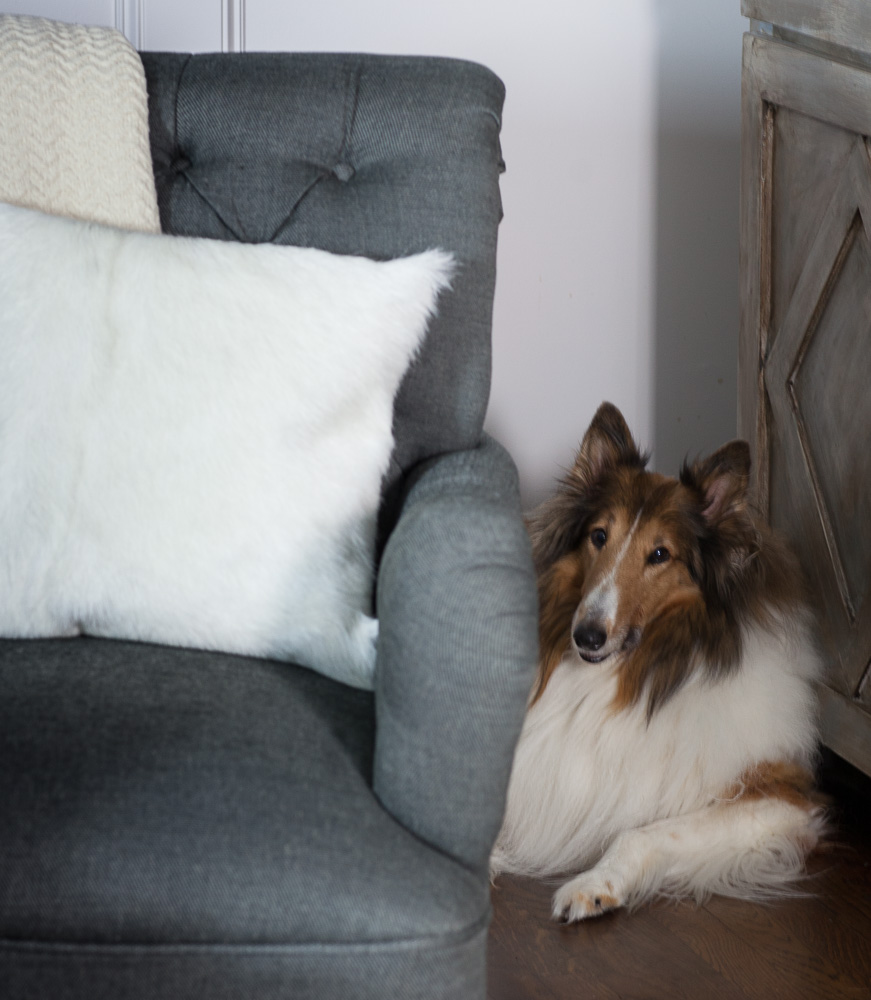 Here are some of the amazing posts from the Birch Lane refresh this week.