I'm pretty excited to share these velvet pumpkins with you today. I have been in love with velvet pumpkins for several years. They are gorgeous and can be used over and over again.
This post is sponsored by LoveFeastShop.
I love the luscious colors of the pumpkins. I've used a variety of fall decor over the years, and velvet pumpkins are one of my very favorite fall decor choices. I also like to use real pumpkins and real apples and pears. Of course the real pumpkins, apples and pears only last for a few weeks, while the velvet pumpkins can last for years.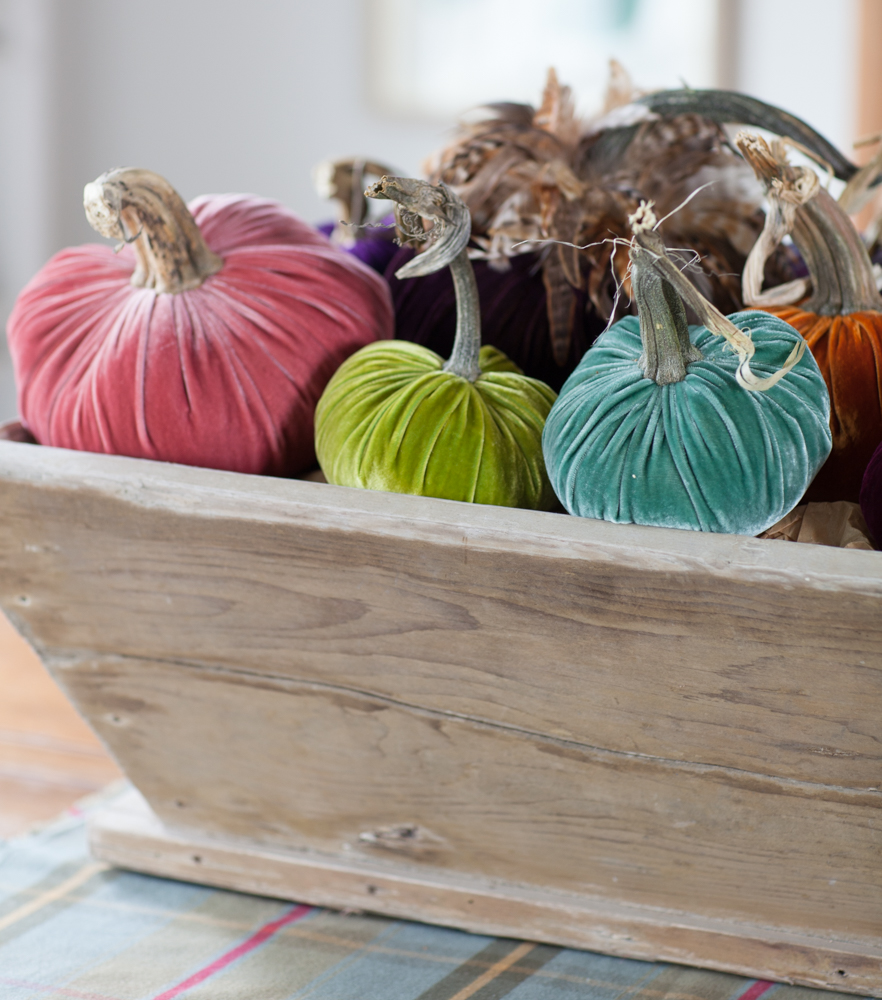 The pumpkins come in lots of different colors, and I love that I am not stuck with only using orange and brown. I love a lot of bright colors and love how the pumpkins feel like fall, but they also feel happy and cheerful at the same time.
LoveFeast Shop is offering a 15% discount good through October 2018. Use promo code: 18YG15. Good for US only mailing addresses.
Below I displayed the velvet pumpkins in a wood dough bowl with some of my favorite vintage silver plate candlesticks.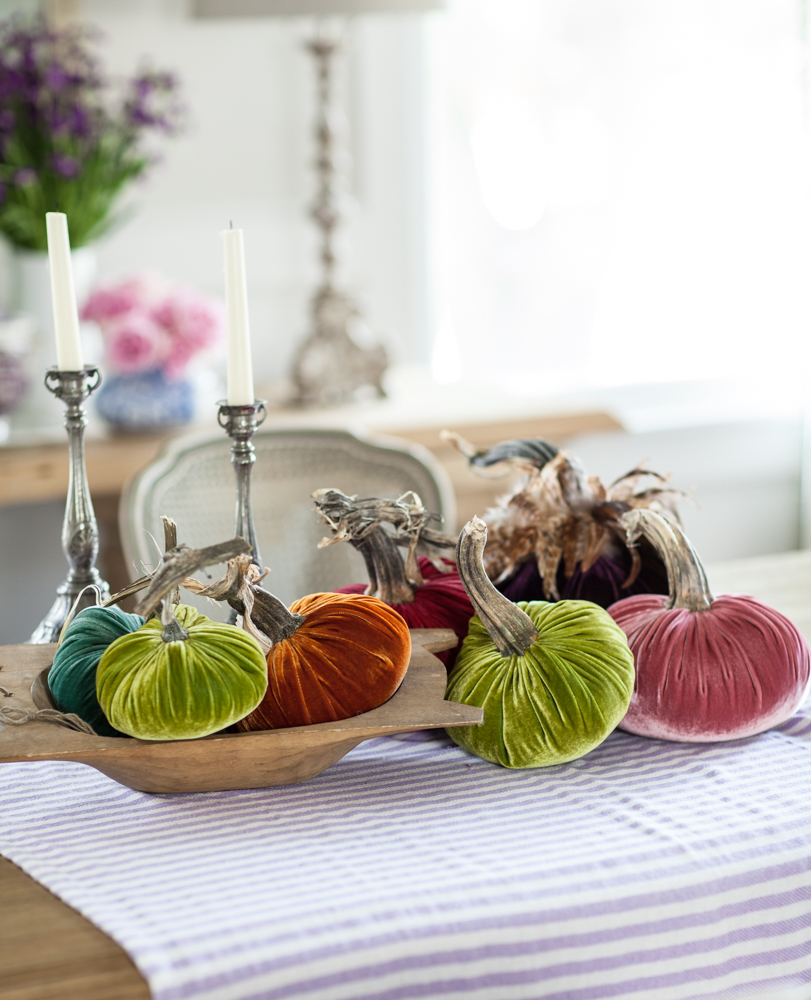 They come in different sizes and quite a variety of colors. Note the real pumpkin stems that are used.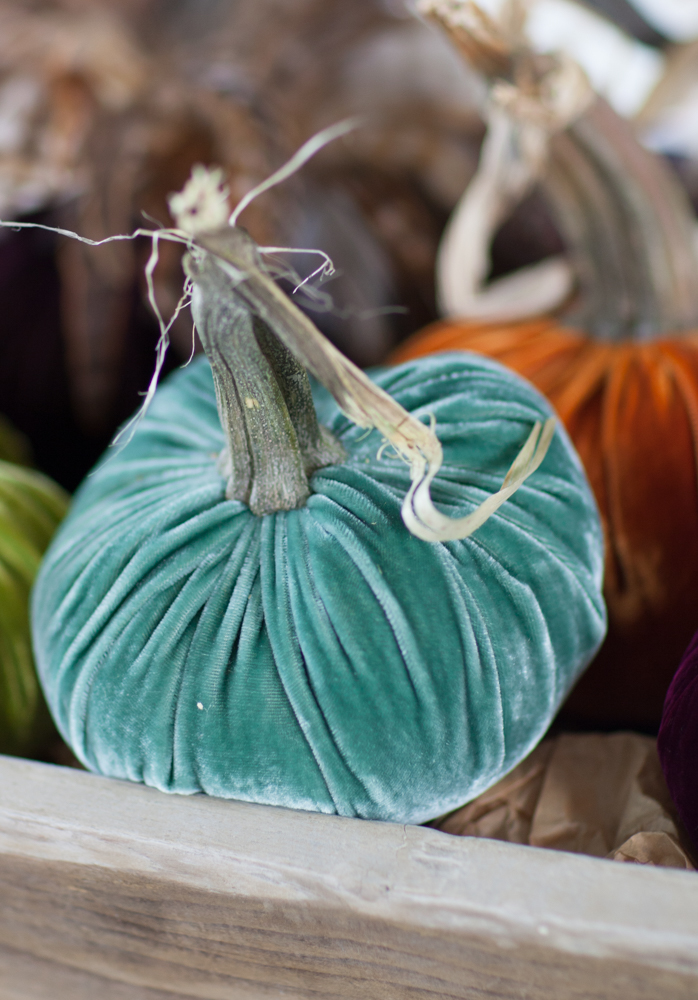 You can also get a pumpkin with a feathered collar. They are so sweet. This is a lot of detail and must be a pretty involved process to make.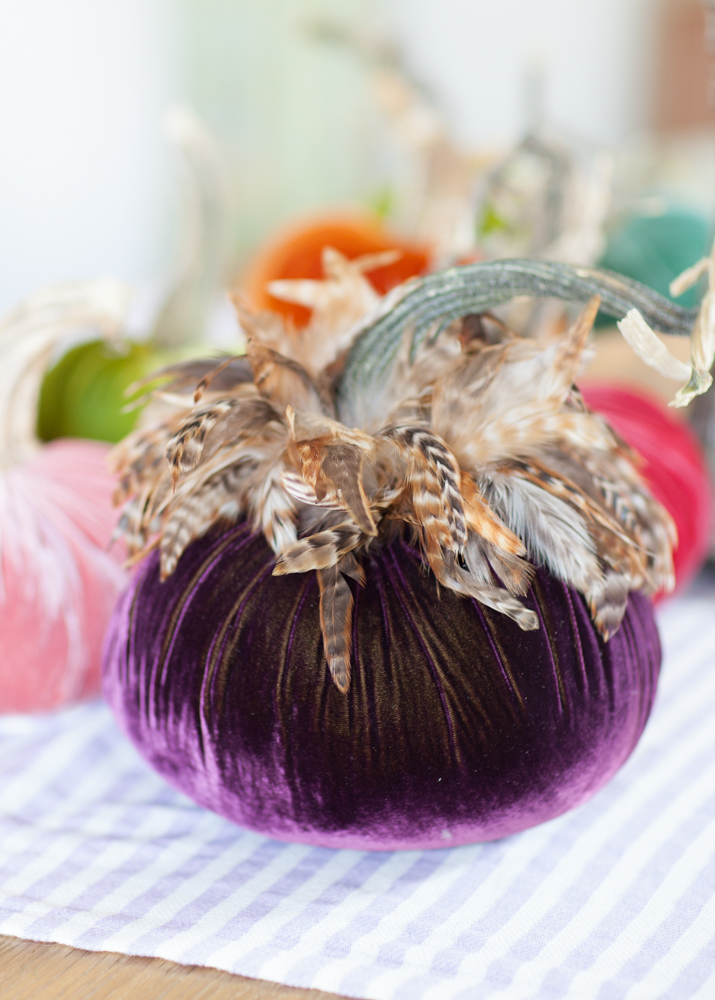 And now to my very large wood trough that I got at Round Top. This is so rustic, yet so perfect for displaying my pumpkins. I set the trough on top of my Ralph Lauren tartan table runner. You could easily just set out velvet pumpkins and a few bowls of pears and be done with your fall decorating. I may not do much more myself.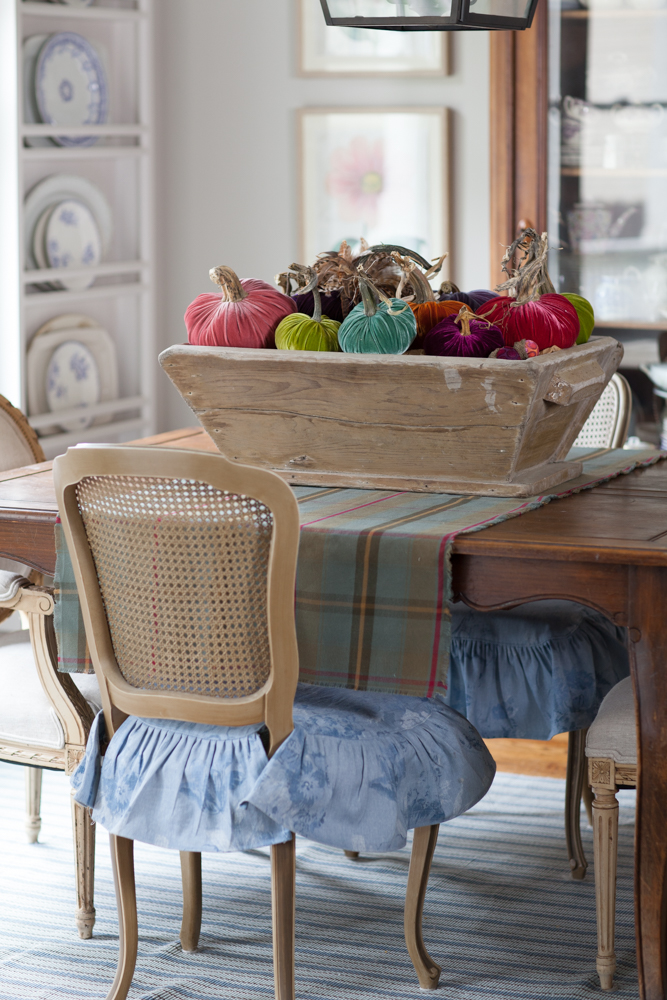 Be sure to check out the current issue of AMERICAN FARMHOUSE STYLE.