Just a quick announcement first… The Decor Steals giveaway winner was Rosyln Perez!! Congrats!! I already contacted her, and gave her info to Decor Steals. My apologies for not posting this earlier.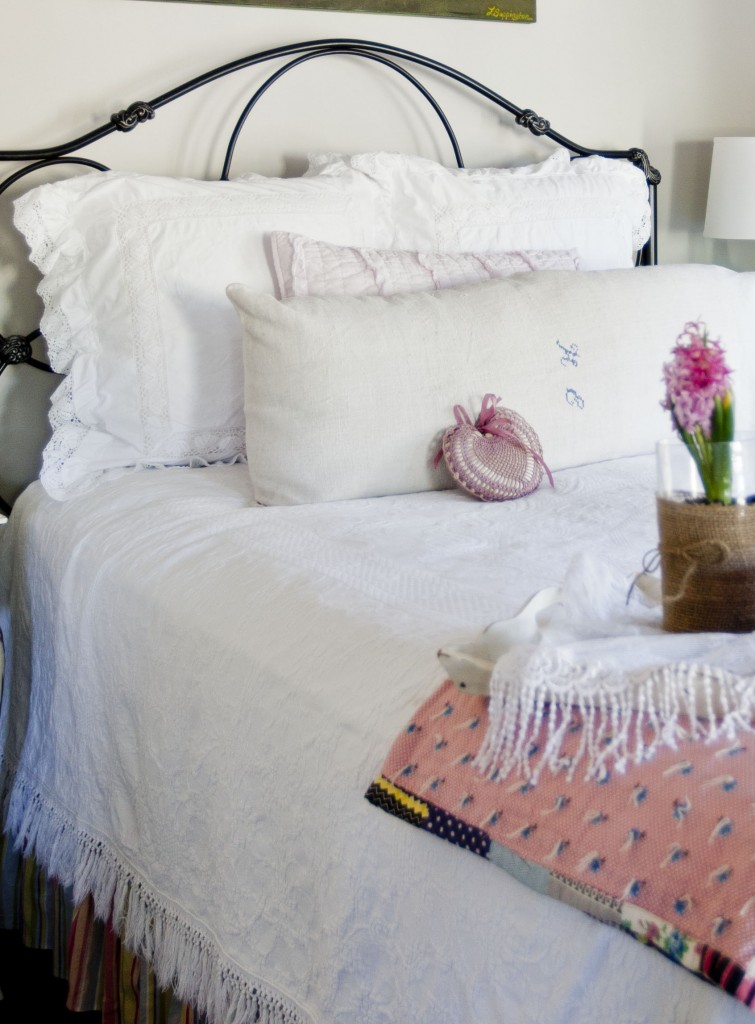 I have a thing for vintage linens, and so when I was at Round Top this spring, I couldn't help myself. I bought a few darling vintage pillow shams.  I removed the striped pillow shams, and the floral pillow shams in exchange for the white vintage shams, a soft pink sham, and a grain sack pillow. You can see the BEFORE photo below.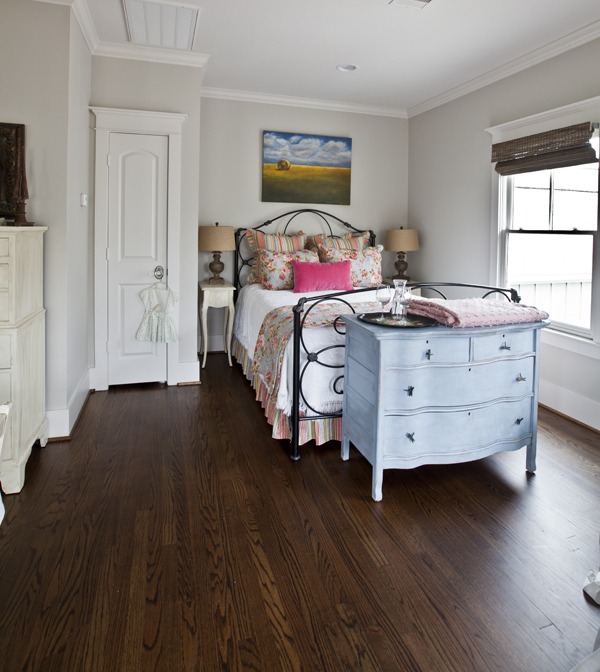 I have loved color all of my life, but I'm moving in a more neutral mode for now. I am not getting rid of the color pillow shams; I'm simply storing them away, in case I decide I want more color later.
I love the lace on the vintage shams.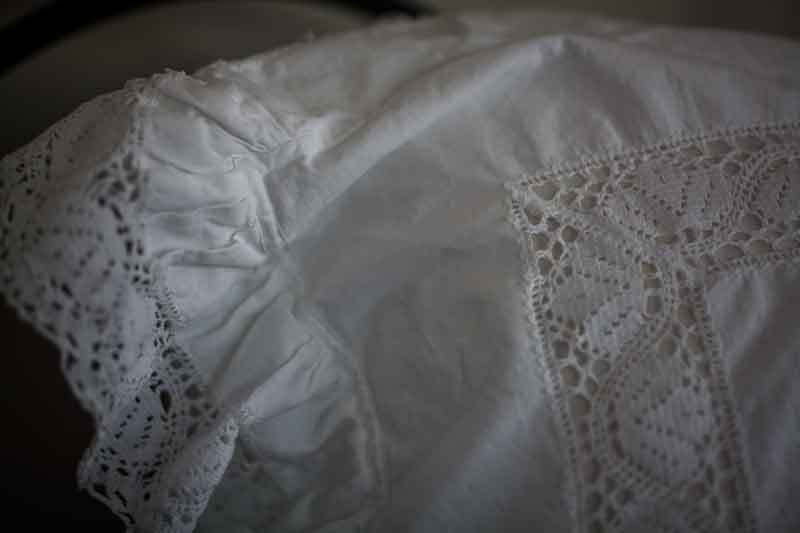 They are soft and feminine, but because they aren't floral, it seems men tolerate the white better than a floral pattern in the room.  Mr. CH told me he was going to hang out in this room and watch TV. That was 5 months ago, and it hasn't happened yet. I am trying to not make it too feminine, but still soft.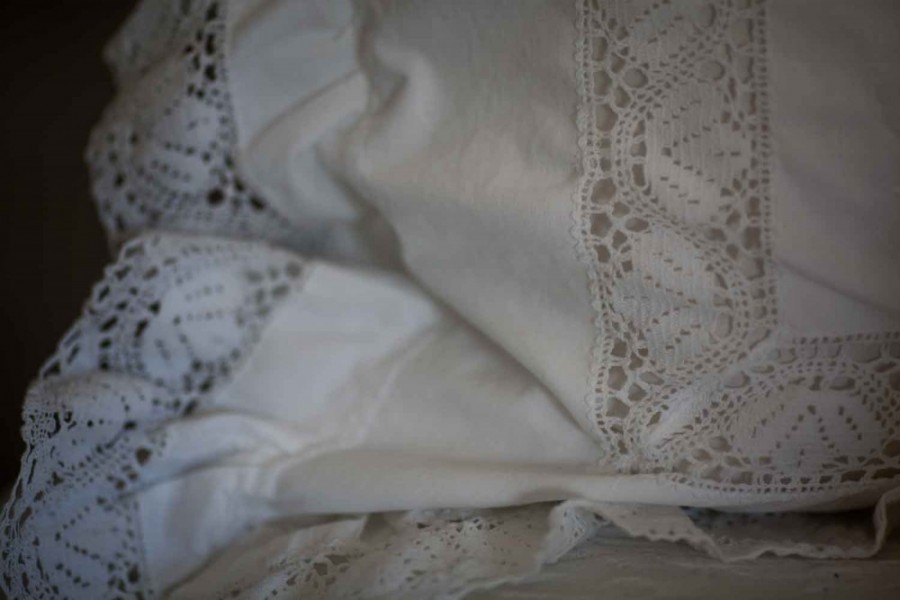 There are more changes coming, as I spruce up this room. It was that room where all of the left over stuff goes. You know.. that room, where you don't actually buy anything for it. You simply put the stuff in there that you don't really want any more, but you don't' want to get rid of either.  Some things are staying and some things are being sold or given away.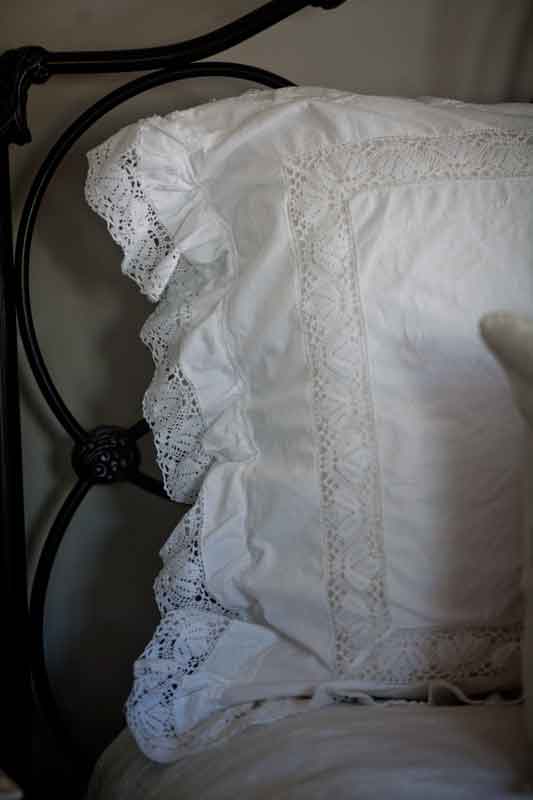 Sources:
The little heart pillow is from my grandmother
The vintage shams were from Round Top
The grain sack is from Round Top
Vintage bedspread from my friend Peggy
Vintage quilt is inherited
The pastel pink pillow is from Target. (not a sponsored post.)