Toile has been a popular fabric since the 1700's. It was invented by Christophe-Philippe Oberkampf, a German engraver living in France. Toile is short for Toile  de Jouy, and was orignally made in Jouy-en-Josas, France. Toile de Juoy literally means fabric from Jouy. By 1810, Christopher-Philippe made 'toile' a household name in Europe and the Americas. Toile typically refers to cotton or linen fabric with a pattern that depicts a bucolic scene. It is usually made from 2 colors.
It's an old fabric, but it remains one of my very favorite types of fabric. I find it to be very classic and elegant. I decided to pair a blue and white toile with the casual blue ticking fabric for a fun pillow.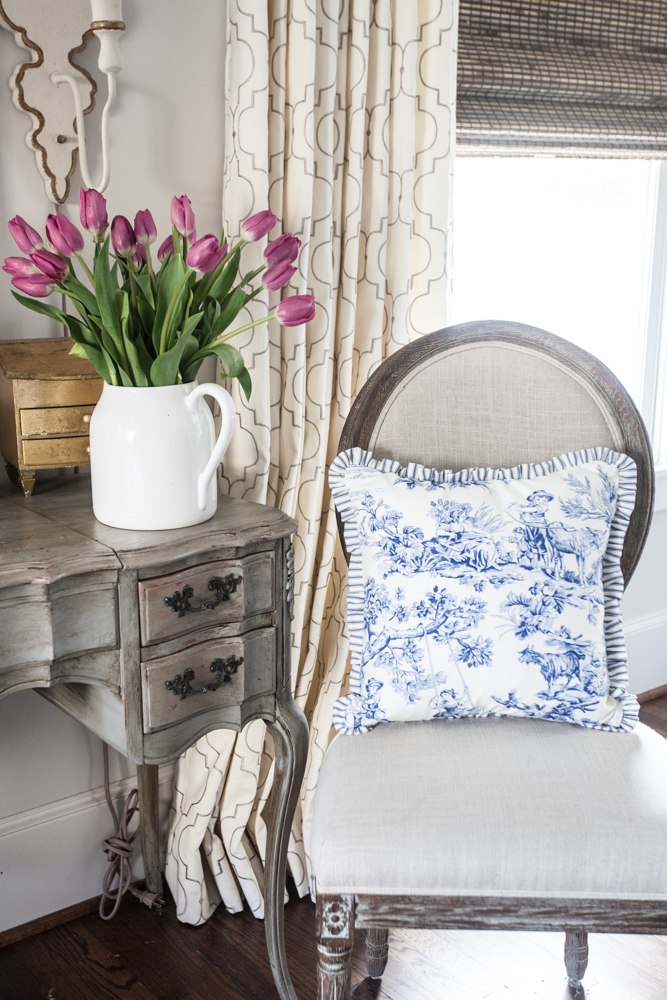 I love mixing the rustic with the refined. Below, I've mixed toile with our double monograms and our reproduction grain sack fabric.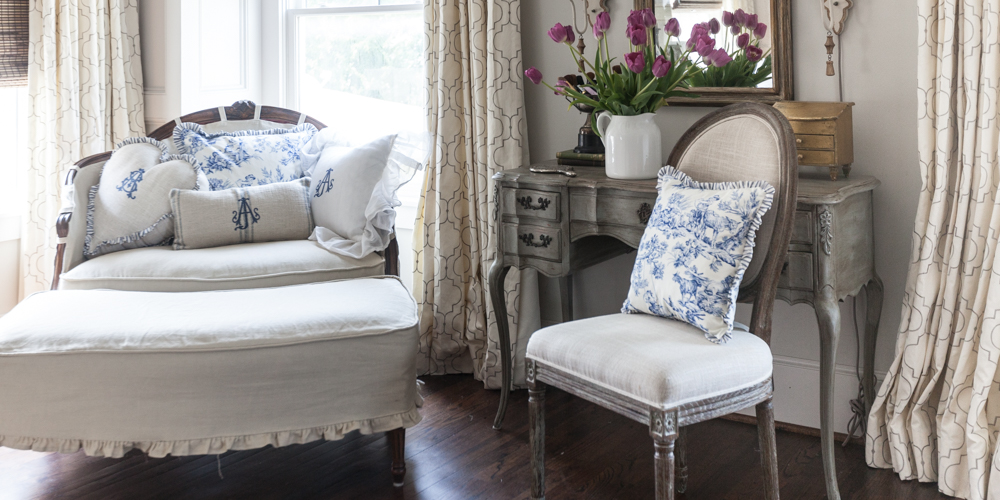 I mixed the toile with one of our heart pillows that has the same ticking mini ruffle and a double monogram. Yes the initials on the heart pillow are SA and I feel the need to explain since my husband's name starts with a 'K'. I recently asked our production team to make me a sample of the heart pillow with a double monogram and the mini ruffle. When I opened the box I noticed that the initials were 'S and A'. The team decided to use a different letter from 'K' so customers could see some other initial combinations. Fair enough, but that left me with what I was going to tell people when they noticed. I've decided that the 'S' stands for Sam Heughan, the actor. He's my celebrity crush. I waited for Kevin to notice the pillow so I could tell him what the 'S' stood for. I waited and waited. He didn't notice, so there you have it. The S and A together does make for a gorgeous monogram.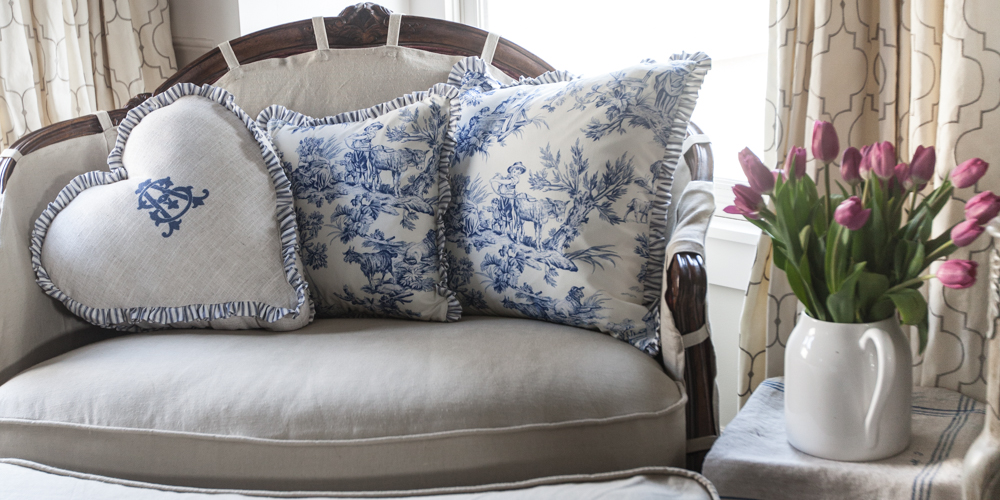 I have a few more toile fabrics to show you. I made the toile pillow sham you see below.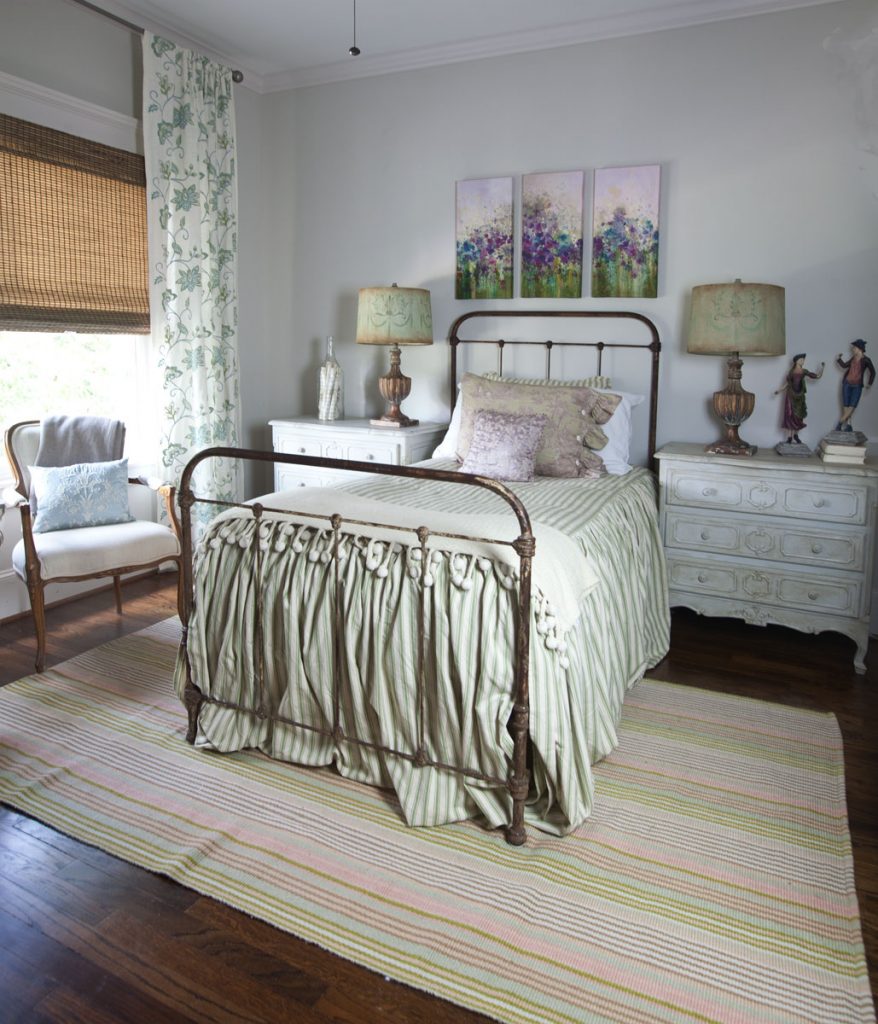 Here's a close up of the gorgeous fabric.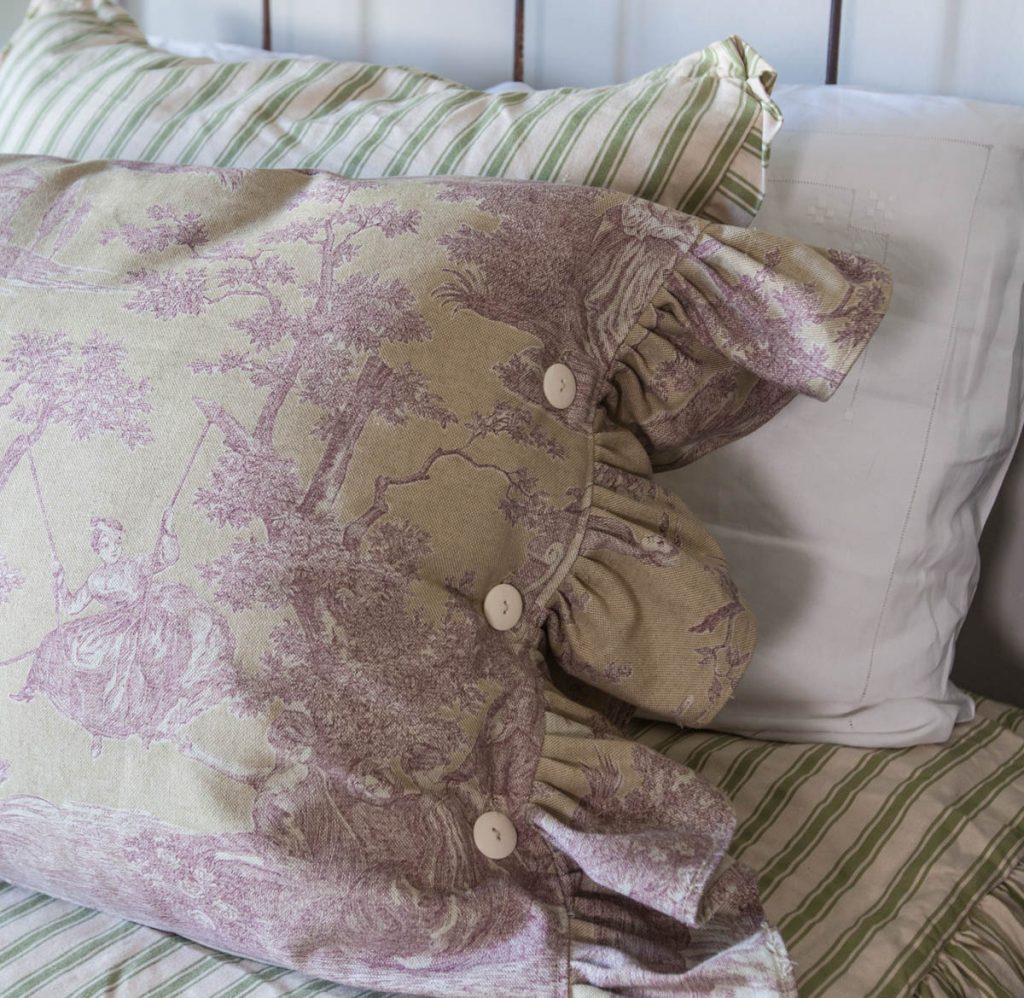 I also made this long drop bedspread. I actually made it twice. I made it for our guest room when we had a queen bed, then I cut it down for my daughter's full bed later.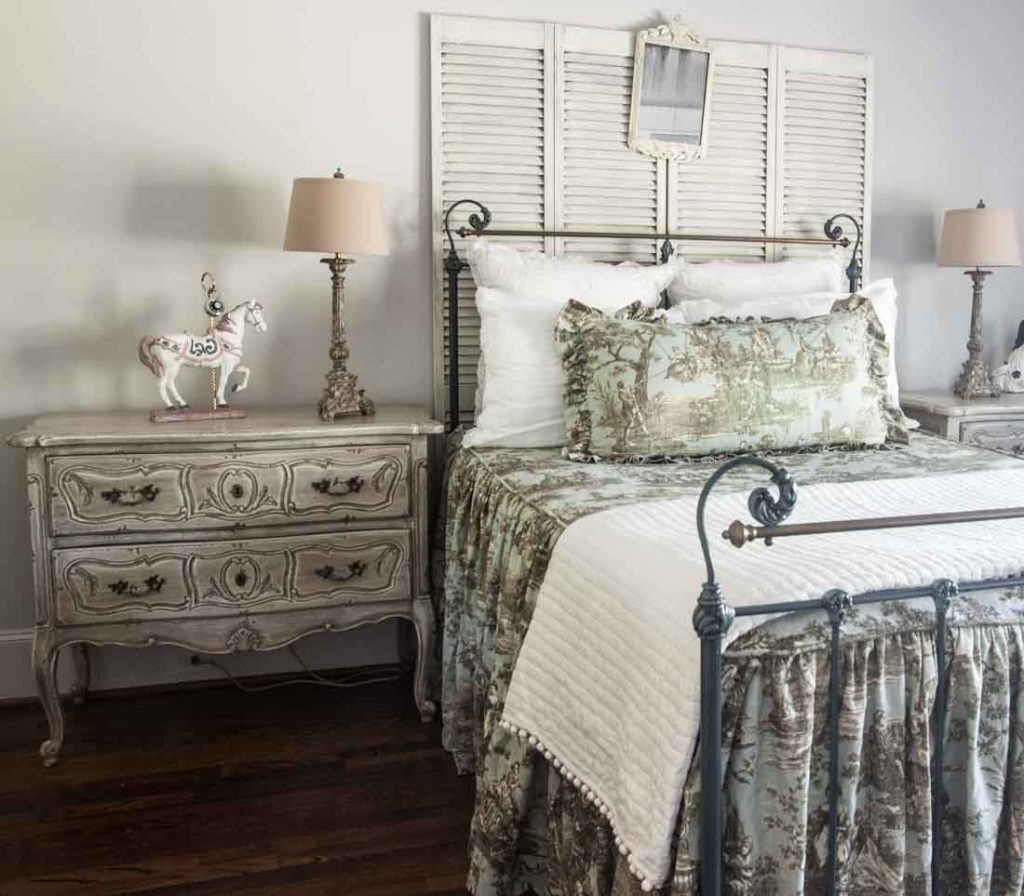 Lastly I have a purple and green toile duvet cover that I enjoy using. It's a very fun summer fabric.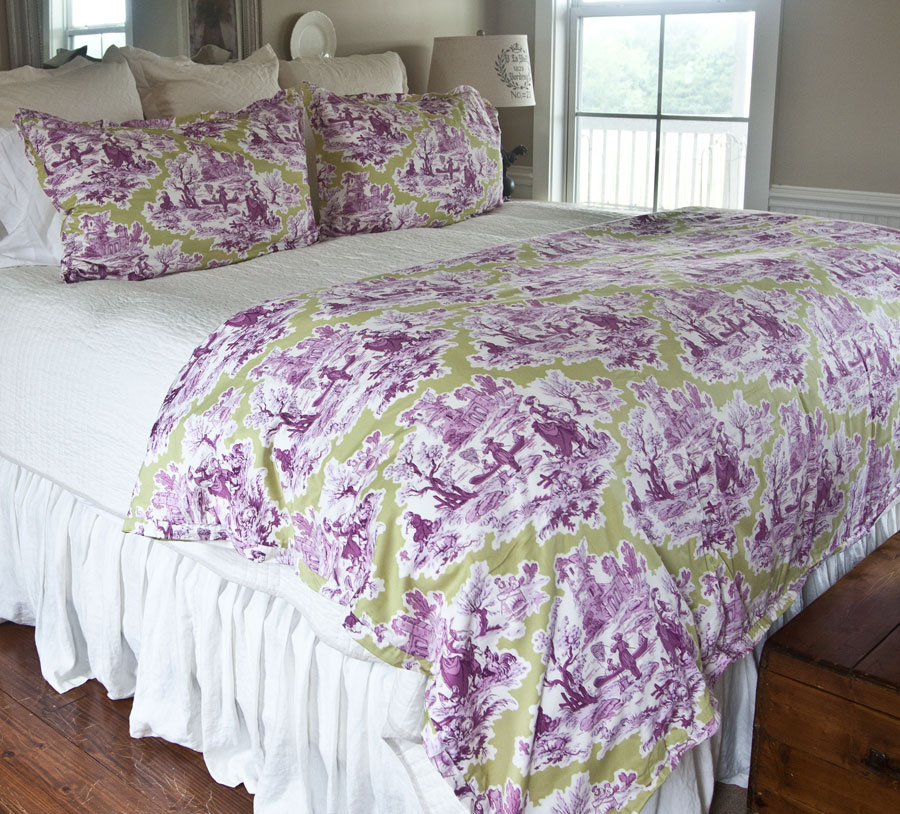 Personally I love toile and think it's always in style. It goes so well with so many different fabrics too.