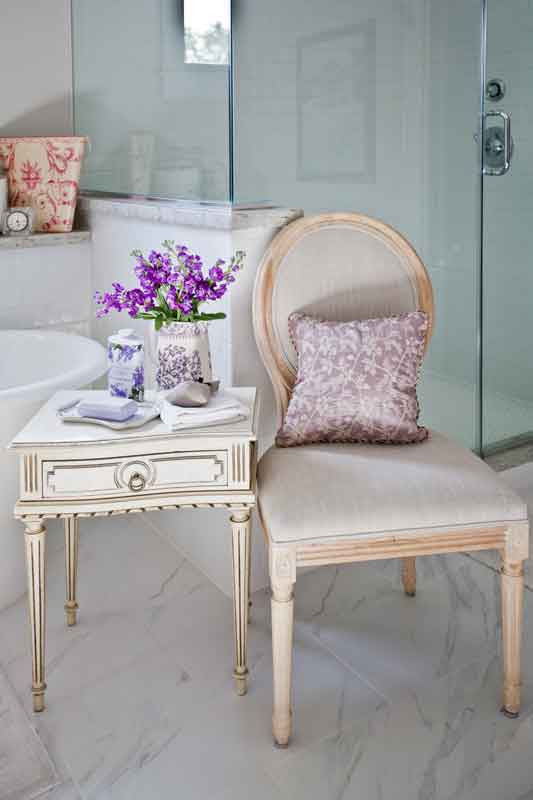 I decided I needed a table by my bath tub to hold soaps, wash cloths and flowers.  Yes I know it's a luxury item, but I thought 'why not?'  This table came from an antique store, but it was not very expensive. It feels so special to have this little table in my bath.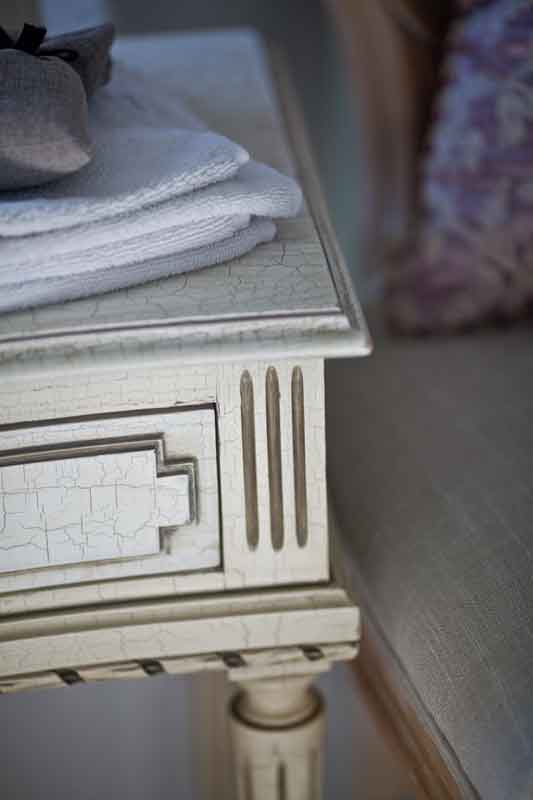 I planned to paint it when I bought it, but the funky paint for some reason, doesn't bother me in here… at least not right now.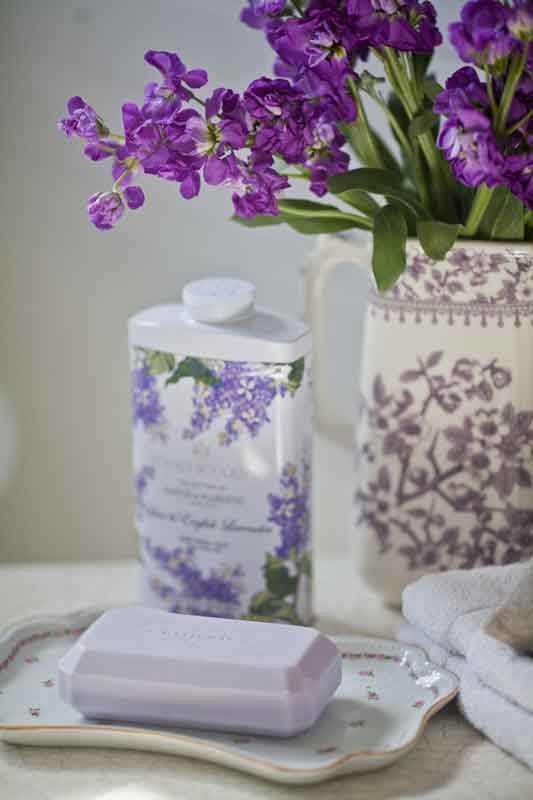 I've set out one of my prettiest soaps with the most heavenly lilac scent.  The soap sits on a little porcelain tray from a previous trip to France.  I also have washcloths, a vase of flowers, and some powder on the table.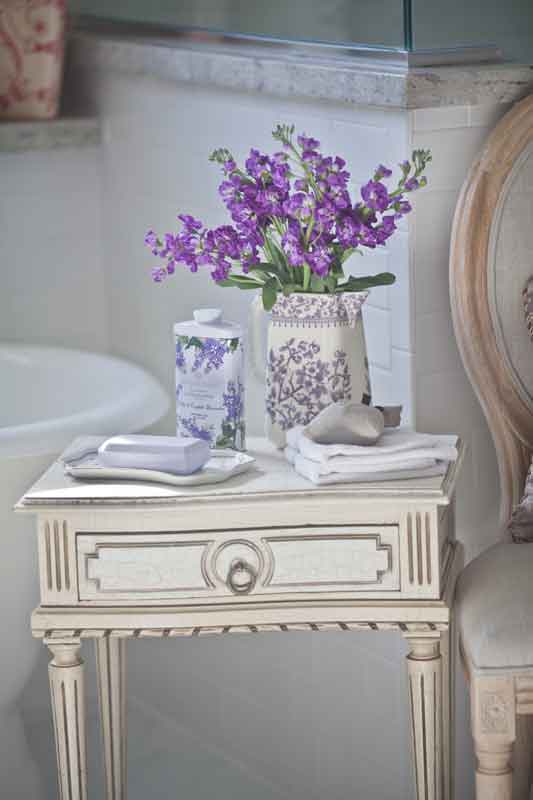 I wanted my bathroom to feel special.  Even if you don't have room for a table, you might be able to treat yourself to a vase full of fresh flowers.  or some scented bath soaps, or brand new wash cloths.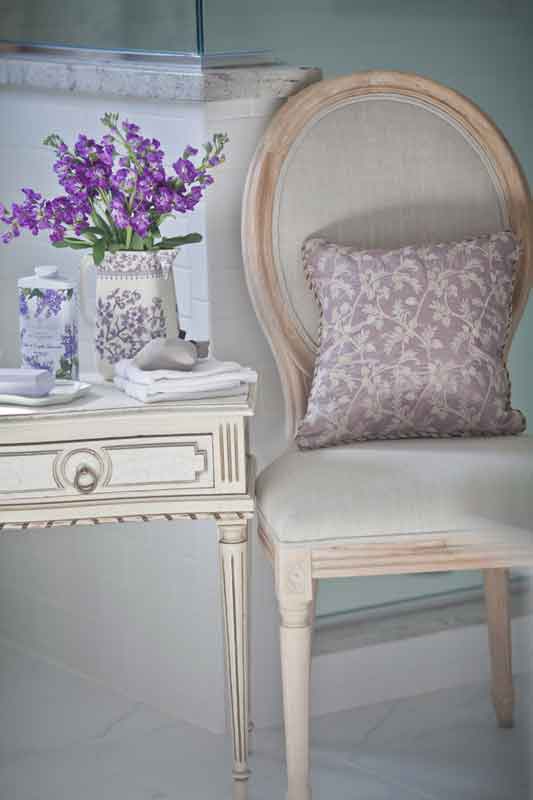 It's the little things that make us feel special.  I believe that there are always things you can do in your home even with limited space and a limited budget. The tighter the budget the more creativity required. But necessity is the mother of invention, right? Have any tips for making yourself or other feel pampered in the bathroom?  Please share your ideas in the comments.